In the interest of full disclosure, OMAAT earns a referral bonus for anyone that's approved through some of the below links. These are the best publicly available offers (terms apply) that we have found for each product or service. Opinions expressed here are the author's alone, not those of the bank, credit card issuer, airline, hotel chain, or product manufacturer/service provider, and have not been reviewed, approved or otherwise endorsed by any of these entities. Please check out
our advertiser policy
for further details about our partners, and thanks for your support!
Credit card points can be lots of fun to redeem, and are probably one of the main reasons why most of us are here, but paying cards off is usually not as enjoyable. In addition to the obvious, tracking and linking different accounts can start to turn into a full-time job if you're not careful. Maybe you're one of those people who has been in the game for decades and you have all of your accounts linked, or maybe you're really good at remembering passwords and usernames.
I happen to be neither.
Either way, personal and business cards are usually opened separately, and if you're just starting out, chances are your online accounts may not all talk to each other yet.
I spent years managing two separate American Express accounts – one for personal and one for business – with little to no difficulty. That is, until AMEX recently updated their app and started sending me this nastygram every time I tried to switch between accounts: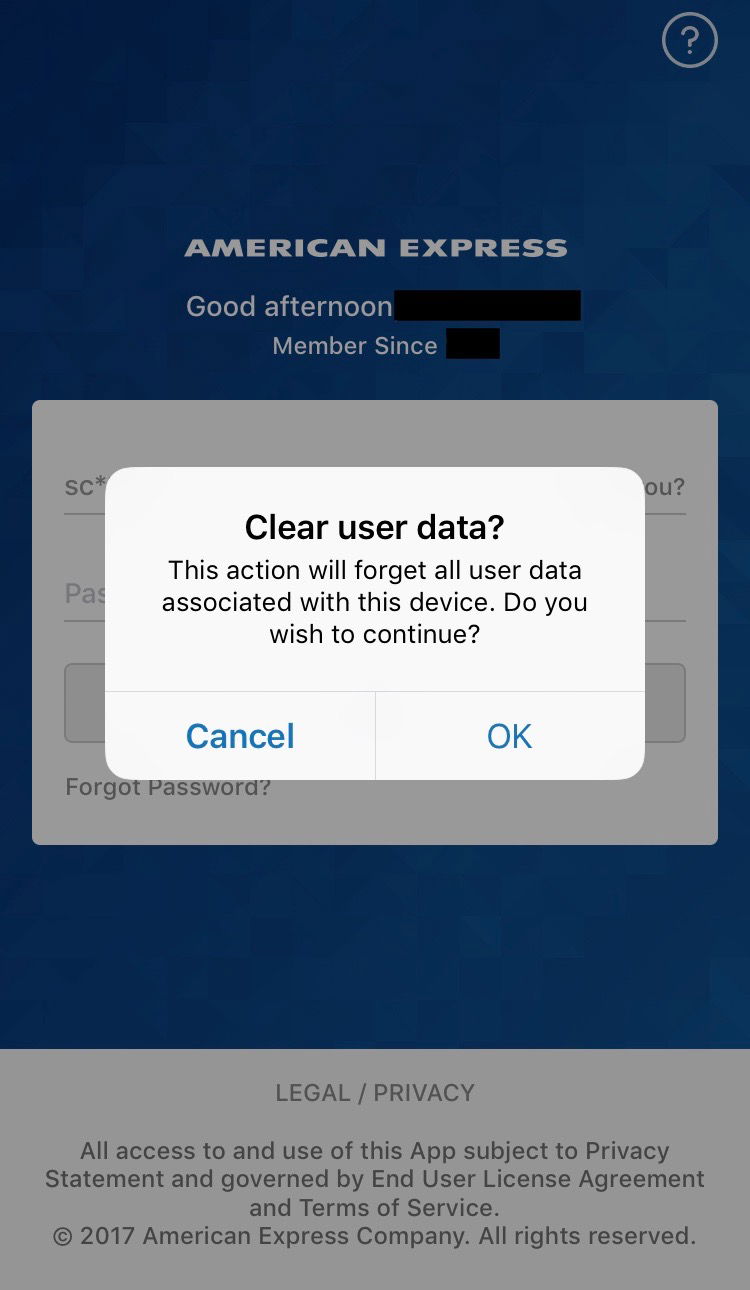 In the meantime, I also recently opened up an Ink Business Preferred® Credit Card, and decided that it was high time I streamline my unique logins into a single account.
Problem is, I couldn't find anything about how to do this online, save for a few outdated FlyerTalk threads. So I decided to explore the dreaded world of 800 numbers and figure it out for myself.
Question is, can these business and personal accounts be linked?
Chase
This used to be very easy. In years past, you could add personal cards to a business profile (but not vice-versa), and it only took a few minutes to do so (or so I'm told).
At present, however, whether or not you can combine your personal and business profiles depends. I tried doing this online several times, but couldn't get around this error message: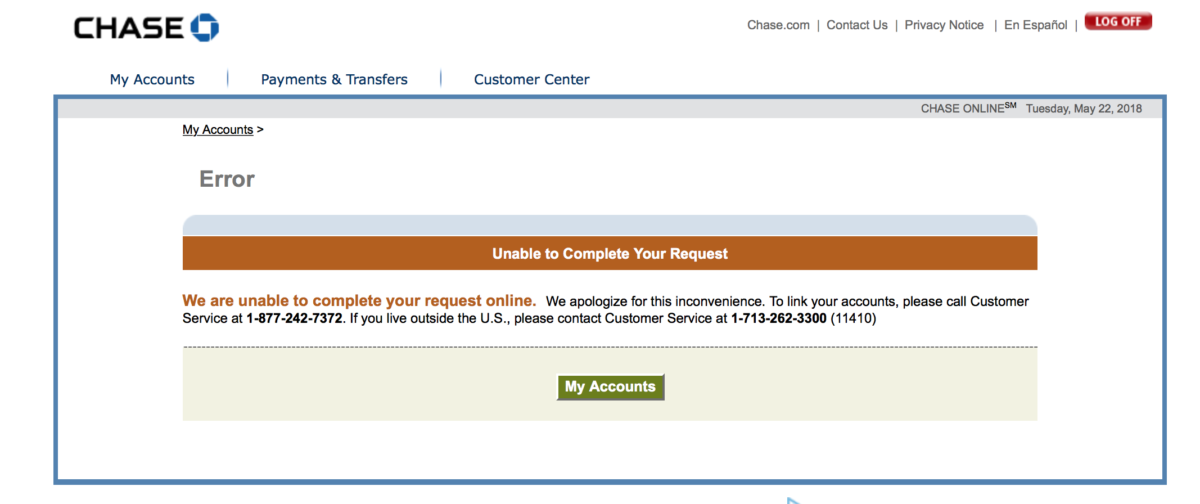 It sounds like the root issue here is the online interface – personal accounts have been updated to the newer platform, while a large percentage of business accounts still operate on the old platform. So, chances are that your personal account(s) will look like this: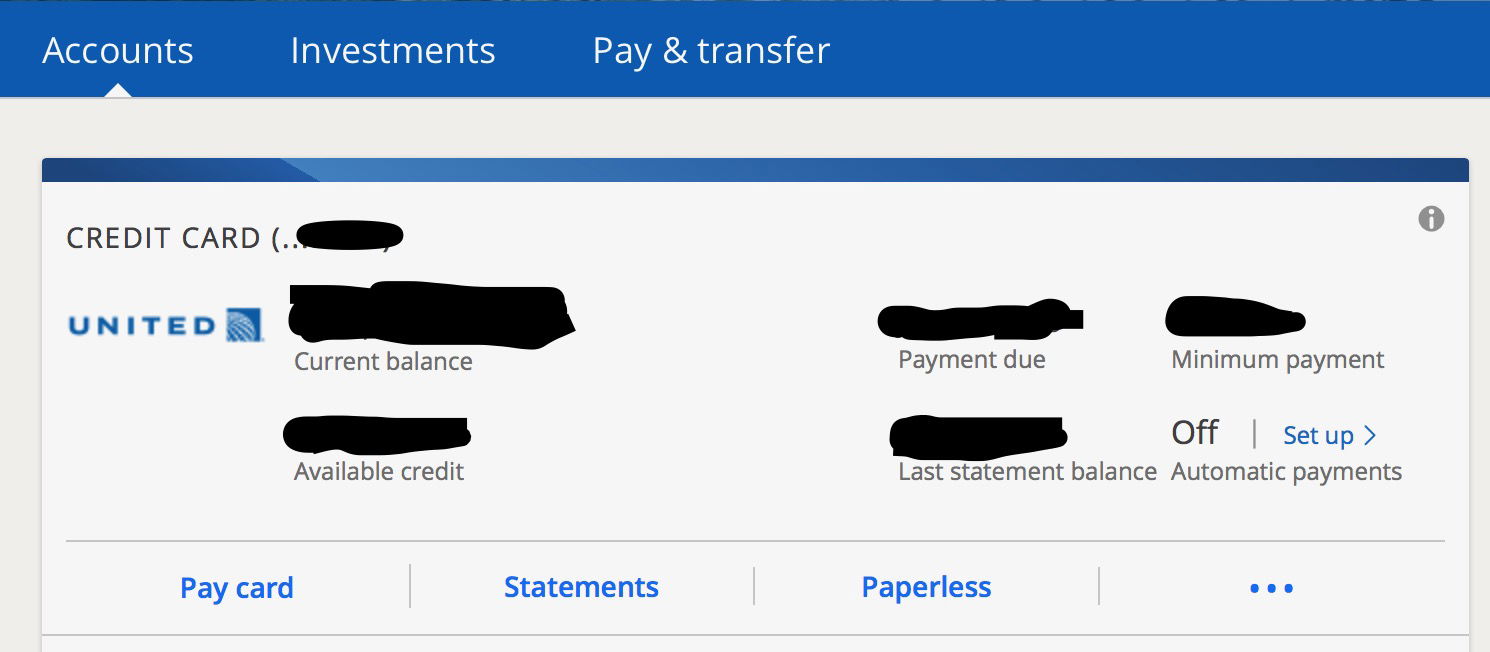 While your business account(s) may still look like this: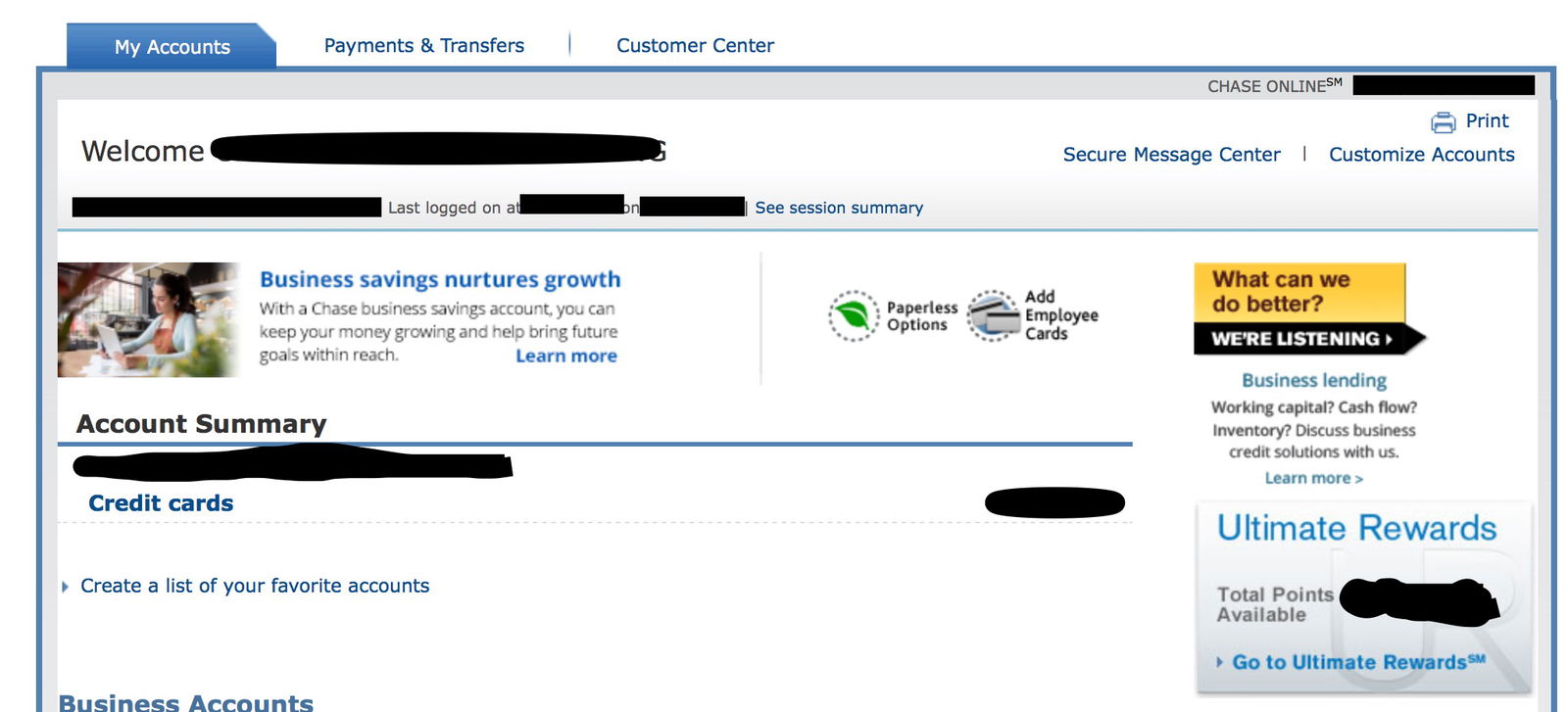 If both of your accounts are indeed on the new interface, then you should be able to add personal accounts to your business account, but not the other way around — just like the old days.
But if your accounts are on the two different platforms, you currently can't add the personal account to your business account. Apparently, they have had too many issues with broken links over the past few months, so they've discontinued this option until everything is on the same online platform.
In the meantime, there is a workaround wherein you can have Chase delete your personal account user ID and then add a new one into your business account. However, this involves losing all of your online transaction details from your personal account, which just isn't an option for me right now.
I've talked to a few reps now to see when the platform for Chase's business accounts will be fully updated, and have gotten answers ranging from "everything will be updated by July" to "you can definitely expect to have access to the new platform by the end of the year." All that to say that I wouldn't place any Vegas-level bets on this.
If (and when) all of your accounts do have access to the new interface and you want to merge your online accounts, you can do this by:
Calling 877-242-7372
Then select option 3
Followed by option 2
And make sure you have your EIN or Social Security number on hand for account verification.
Unfortunately, the phone number on the back of your card may not get you there – they will need to transfer you and have been struggling with their internal authentication system lately – so the phone number above is probably your best/fastest bet.
American Express– Do this, not that!
The process of linking American Express cards is much easier – if you know where to look. I mistakenly spent about ten minutes clicking through this link, which can be located via the "my cards" option on the main menu. It looks like it should cooperate: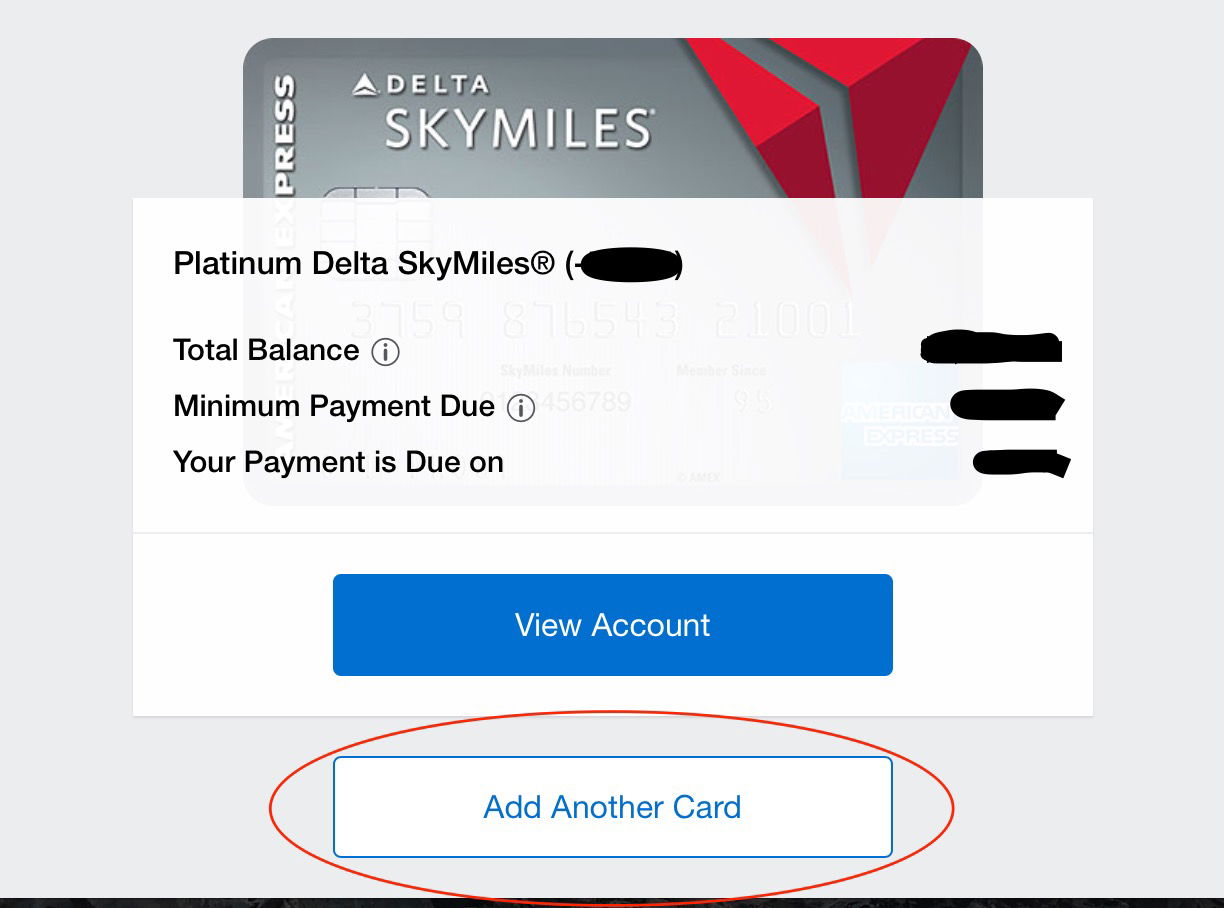 But all this does, in reality, is toggle from one card back to the other. So while you can switch back and forth, you still need to enter a password every time you need to switch between cards. Problem not solved.
Eventually, I gave up and called the number on the back of the card. Once I got through and asked for the "online help" option, we were back in business, and both of my cards were visible on a single account in no time.
Again, this has to be done over the phone, at least according to the rep with whom I spoke. The one (slight) caveat here is that you will need the actual physical card in hand in order to complete the process. Even if you're like me and memorize your go-to card numbers, you will still need to provide the three digit authentication code on the back of the card. It should be located here: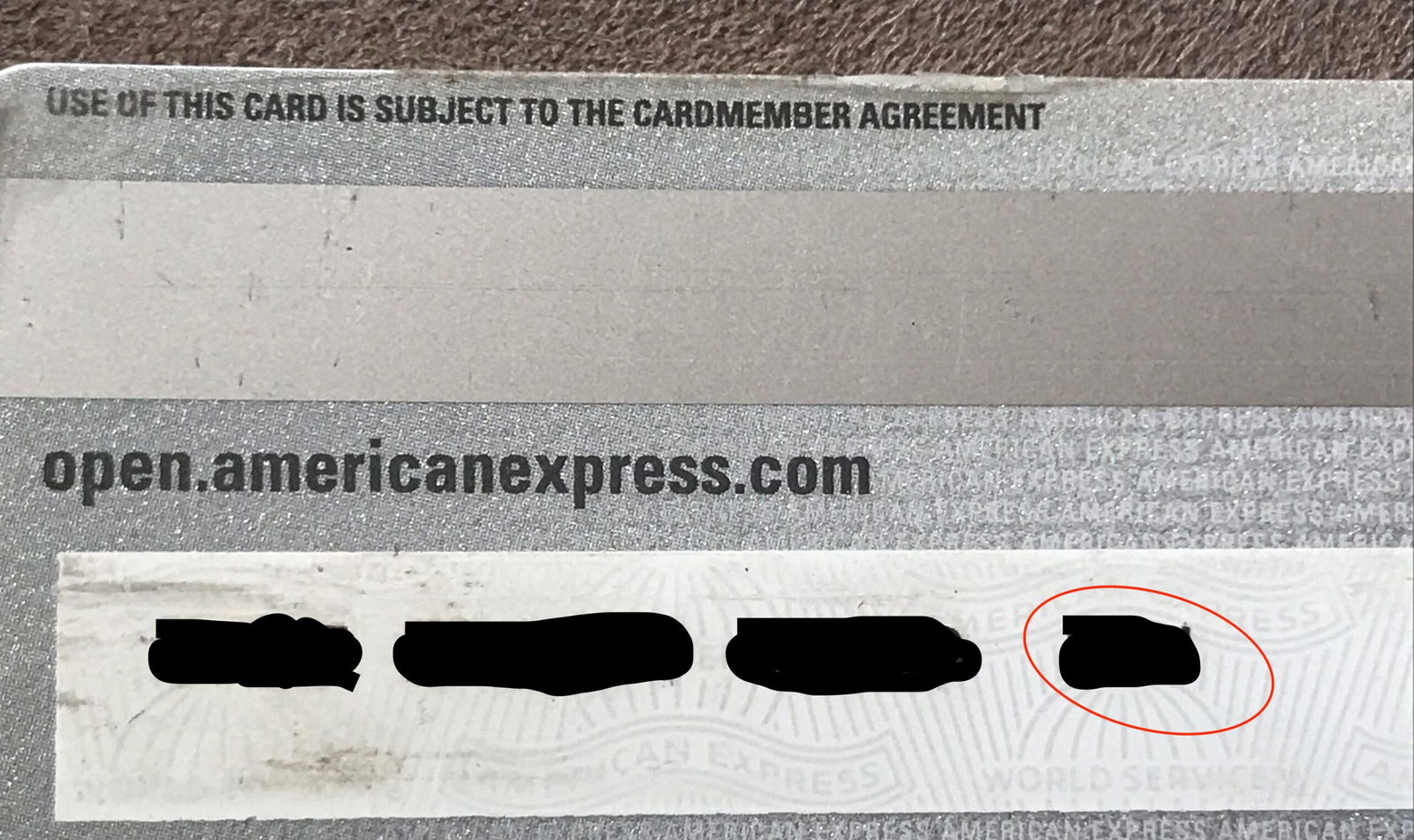 You know, the one that merchants sometimes mistakenly input when they're not used to taking AMEX cards.
Once you've given the necessary information, you should be able to log out, log back in, and see the two cards linked here:

Happy card-paying!
Has anyone else had trouble with multiple accounts on Chase? Have you found any workarounds? Weigh in below!