Many airlines operate very successful charter flights on behalf of travel companies. For example, Qantas has for years been operating 747 charter flights both over Antarctica for the 'Antarctica Flights' company, and around the world for 'Captains Choice.' They can be very lucrative for aircraft that may not otherwise be utilised.
Flight Centre is not a charter company, but a traditional 'bricks and mortar' storefront travel agency. I don't believe it's that well known in the US, but is probably the biggest travel agency in Australia and New Zealand. Many storefront travel agencies have closed down over the years, as online travel agencies become more sophisticated so customers can 'cut out' the middle-man.
But Flight Centre has prevailed.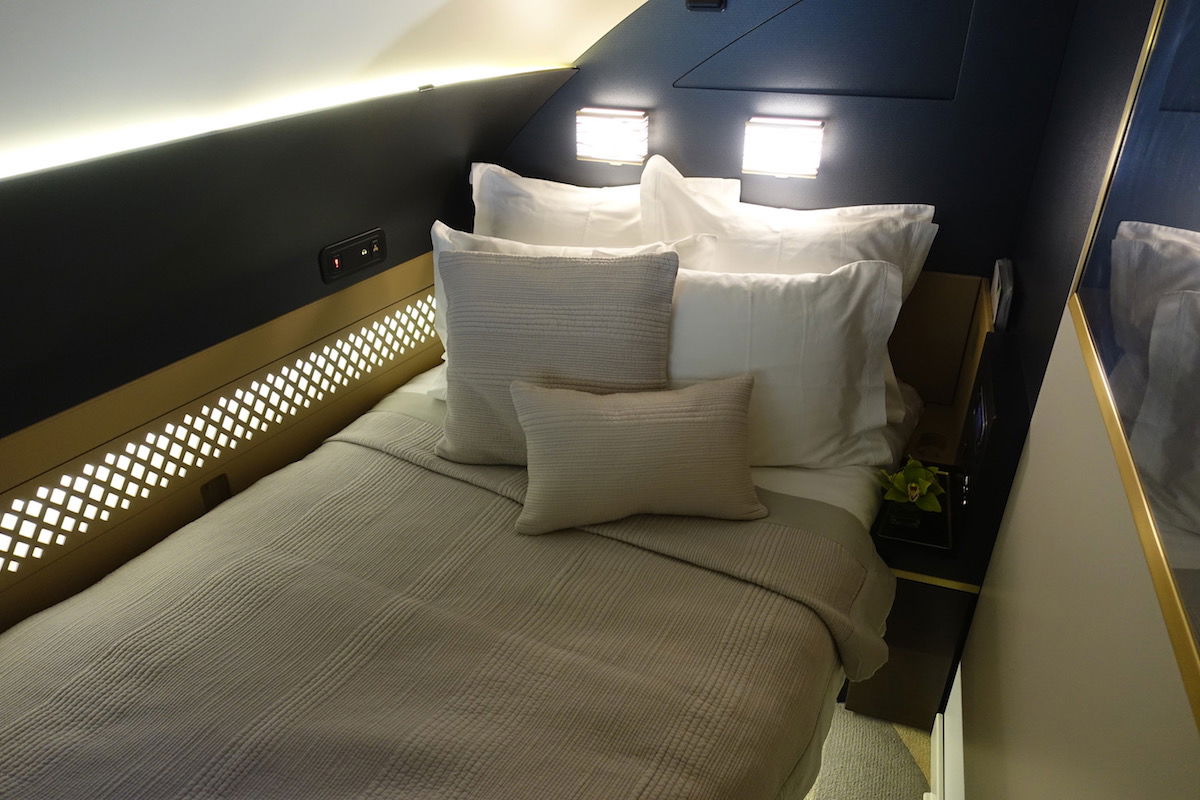 Global Gathering
Each year Flight Centre holds what they call their 'Global Gathering' event. This is where they reward their top selling travel agents from around the world, by sending them to one global location (which changes each year) for a weekend of celebration, networking and rewards.
I used to live with a friend who worked for Flight Centre, and he has attended Global Gathering for several of the past years. While meeting the ambitious sales targets to qualify for this event requires almost a full year of very hard work, with plenty of overtime, an all expenses paid trip to somewhere like Las Vegas, Macau or Cancun (where previous Global Gatherings have been held) is a great motivation for staff and no doubt a great profit generator for the company.
This year's Global Gathering will be held in Berlin in mid-July. While some managers arrive earlier for additional events, most staff who have qualified for the trip are only in Berlin for the weekend, arriving on Friday and departing on Sunday. While staff would no doubt like to stay much longer, it tends to be entire stores who either 'make it' to Global Gathering or not, so it is not practical to shut down an entire store for a week plus so the staff can enjoy a longer break.
I can see from this year's agenda that there is a welcome event on the Friday night, followed by a full day of presentations and motivational speeches, awards and usually a surprise celebrity or two. The event then concludes with a huge ball on the Saturday evening. While there's no doubt plenty of education and motivation, I understand the 'celebrating' is the main focus of the weekend for most attendees.
Most years, depending on the location, Flight Centre charters at least one flight to and from the event. Although staff will attend from all over the world, the majority will be coming from Australia, so the logistics of transporting hundreds and hundreds of staff across the globe for a short period is much easier with a charter aircraft.
Often the airline sponsoring the event will provide the charter plane which provides for all sorts of cross-sell and promotional opportunities.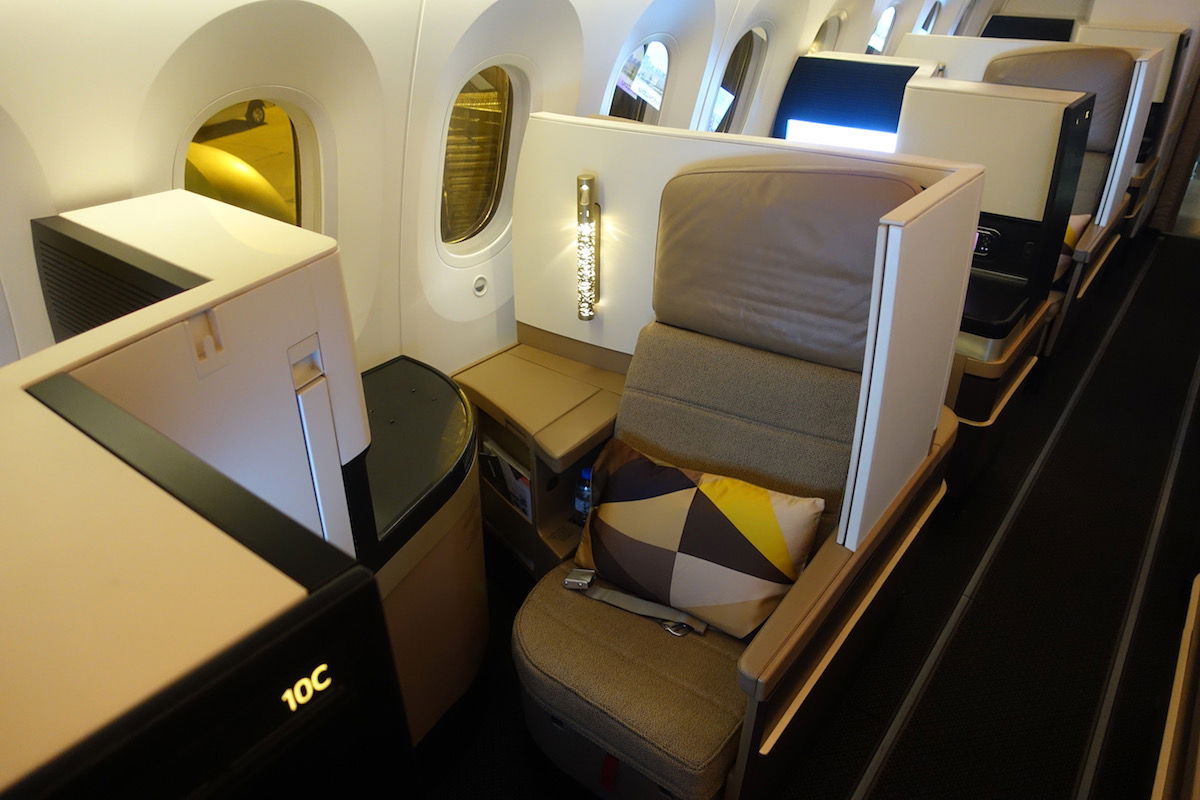 The Etihad Charter
Well this year Flight Centre is chartering what is arguably the world's best A380, the Etihad A380 from Sydney to Berlin, via Abu Dhabi, and back. What makes this even more unusual is that the plane will be landing at Berlin Schonefeld Airport rather than Tegel. Is this because Tegel cannot handle an A380? I'm trying to think if I've ever seen one there.
An A380 at Schonefeld will be quite a sight for #avgeeks.
For the Sydney to Abu Dhabi (and return) legs, the regularly scheduled EY451 and EY450 are cancelled on 12 July, and 16 July respectively, with the charter flight operating in its place. Etihad doesn't operate to Berlin at all, so it's a special flight from Abu Dhabi to Berlin on 13 July returning on 15 July. Presumably the A380 won't sit empty on the ground all weekend, so my guess is it might continue on to London Heathrow to then operate one of the three daily A380 services back to Abu Dhabi.
I cannot imagine how much it would cost Flight Centre to charter an A380 like this.
What is even more unusual is that Flight Centre will be using all three classes onboard, including their excellent Business Studios, and innovative First Apartments, as well as The Residence. They are offering each leg in the Residence as a prize for the travel agents who sell the most Etihad flights to customers within a certain period. This would be an incredible experience to get a free flight in The Residence!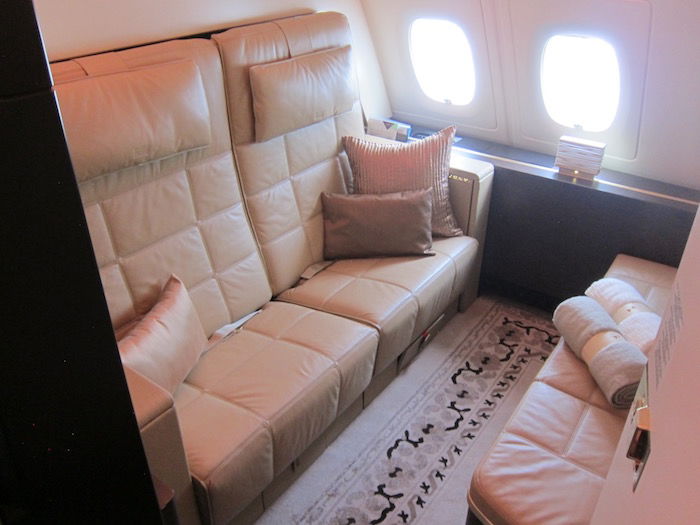 According to their public registration page, those qualifying travel agents will receive free economy tickets on the charter flights (or other regularly scheduled flights if they are originating from other cities or traveling on other dates). They can then pay to upgrade to business or first class subject to availability of course.
Time to celebrate
Now, I have it on good authority that these charter flights get pretty wild. You have hundreds of travel agents, who have been killing themselves to meet their sales targets all year, and are only away from work for a couple of days and are ready to let their hair down. I have heard rumours that certain airlines that have operated the charters once refuse to do so again (even though it would be lucrative to do so) because the passengers were 'celebrating' so much.
Each year Global Gathering has a theme, usually related to the destination – think 'Casinos' for Las Vegas, 'Aloha' for Hawaii, etc. This year's theme is 'Flight Klub,' with the promotional video focusing on DJs and the nightclub culture that Berlin is so famous for.
The charter flight usually gets into the spirit of the theme with special branding in the cabin and cabin crew dressing up. I would be willing to bet they have a live DJ on board the flight to Abu Dhabi at least. Presumably there won't be spontaneous bare-knuckled fighting in the galleys like in the movie Fight Club!
Hyped-up travel agents ready to let their hair-down, unlimited alcohol, live DJs on board, shower suites, and The Residence – what could possibly go wrong?
I guess fortunately for Etihad the onboard shower is so small that you really can't fit more than one person in there at a time…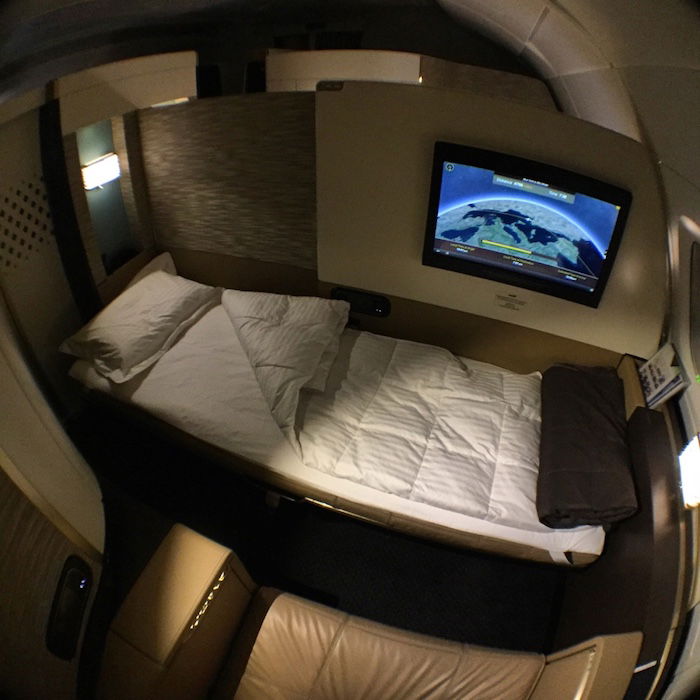 Bottom line
All jokes aside, it's impressive that Flight Centre has gone through this much trouble and expense to hire one of the world's best aircraft as a treat to their hard working staff. And those who win the Residence prizes will be the luckiest travel agents in the world. What a wonderful experience.
I'll be very interested to follow along on social media to see what they have planned for the charter flights.
Do we have any Flight Centre staff readers? Anyone share anymore insight into what these charter flight are like?