Okay, this will be the third and last edition of 'a time when things didn't go quite to plan,' and I'm hoping I've saved the best for last (you can find the first and second edition here). After this one, all my travel is going to be smooth sailing with no hiccups (fingers crossed).
Two years ago I moved from Australia to London. The Queen of England is Australia's Head of State, and Australia is a proud member of the British Commonwealth. As such, there are generous working rights given to Australians wishing to move to and work in London. My grandfather was born in the UK (while both my parents were born in Australia) so I was entitled to apply for an ancestry working visa, which, if approved would give me five years work rights in the UK, with the option to extend for a further five years.
I was pretty terrified of packing up my life and moving to the other side of the world when I'd only lived in Australia before, so began meticulously planning every detail to try and make it as smooth as possible. I wrote a master to-do list, starting six months in advance, with each task listed with a due date (i.e. '6 weeks before leaving,' '2 weeks before leaving,' etc.). I then diligently completed each task on the list, everything from sorting through the junk in my garage, to booking the flights, to interviewing property managers to manage my rental property, to emptying the fridge.
I used Virgin Australia Velocity points to a book a one-way Etihad first class award to London. I'd picked Tuesday April 26 as the date to leave Australia, though was flexible in my travel as I did not have any commitments in London until 4 days later. I chose first class over business class because it was a special occasion, I only needed a one-way flight and I needed every ounce of luggage allowance to move my life overseas.
I also held Etihad Guest Gold status so was able to take something like 110 kilograms of combined luggage.
Everything was going smoothly.
5 weeks to go
5 weeks before the move, I was about to fly back to Adelaide for Easter to say goodbye to my family there, when my partner asked 'how is your visa application going?'
The one thing I had forgotten to include on my master to-do list, was the most important thing I needed to do to move overseas.
Yikes.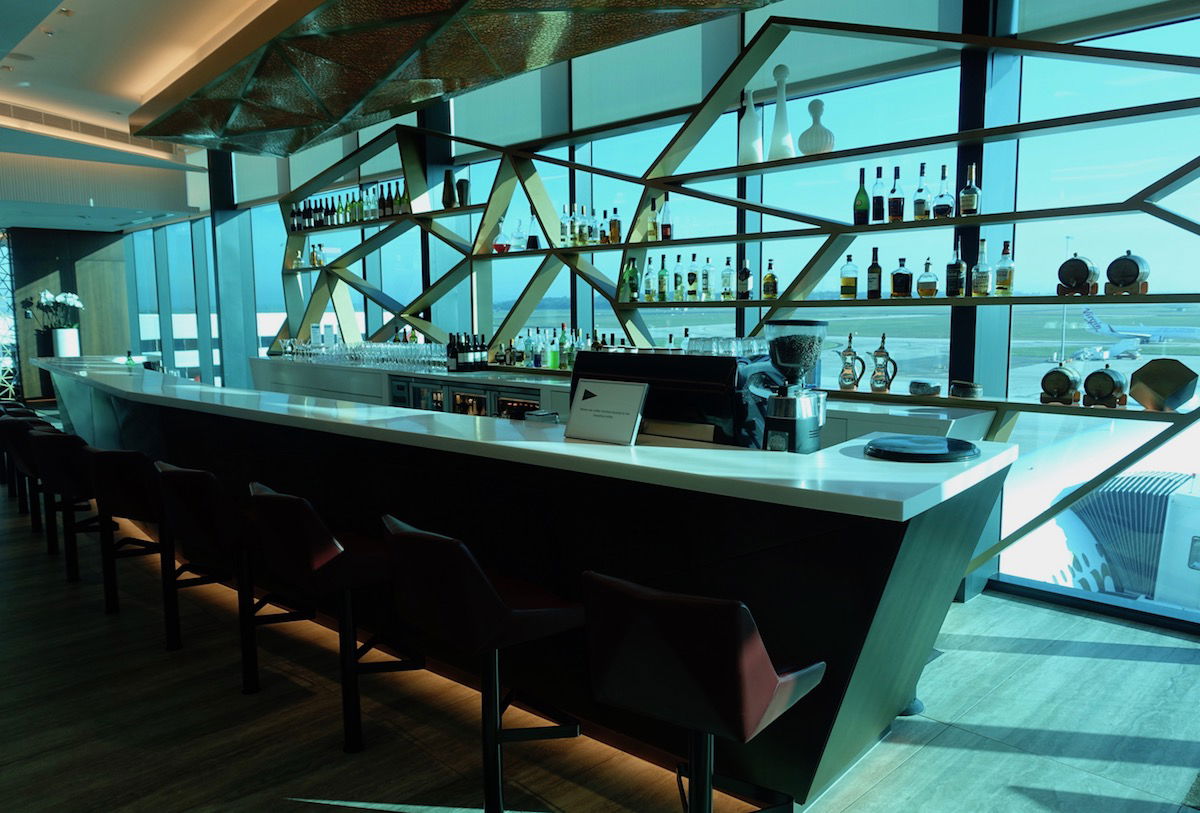 By the way, the main reason I had not thought to apply for the visa 6 months in advance, is that once approved, you must collect your Biometric Residency Permit in the UK within 30 days. This means you need to be ready to go as soon as it's ready.
I madly contacted the UK Embassy in Australia, and they advised I would need to attend an interview to submit my application and paperwork. With public holidays in Melbourne for the Easter break on Good Friday, and Easter Monday, the earliest appointment they had was the Tuesday, exactly four weeks before my date to leave.
4 weeks to go
I quickly prepared my application, and then attended the interview straight after the Easter break. The embassy official 'interviewing' me was able to ask me questions, but not give me any advice. I had carefully read the visa eligibility questions, and thought I had a very good chance to be approved. I had been carefully saving money to support myself, as well as applying for London jobs for several months. I had attended job interviews via Skype, and had even been offered a job in London already, although turned it down.
My sister had previously been approved for an ancestry visa using the same ancestry evidence.
The embassy agent checked all my application documents and then asked:
'would you like to submit any supporting documentation?'
I asked what this was, but she said she could not give any advice. She said I could withdraw the application and resubmit with this documentation, but it would be a further week until I could obtain another appointment, and the application would take 'about 3 weeks.' This was cutting it too fine as it was now only 4 weeks until my flight.
I decided to chance it and submit the application anyway, which included my passport. If successful, the ancestry visa would be affixed to one of the passport pages and returned to me. An annoying quirk of this process is that I would not find out if the application was successful until I received my passport back and opened it to see if there was a visa stamp.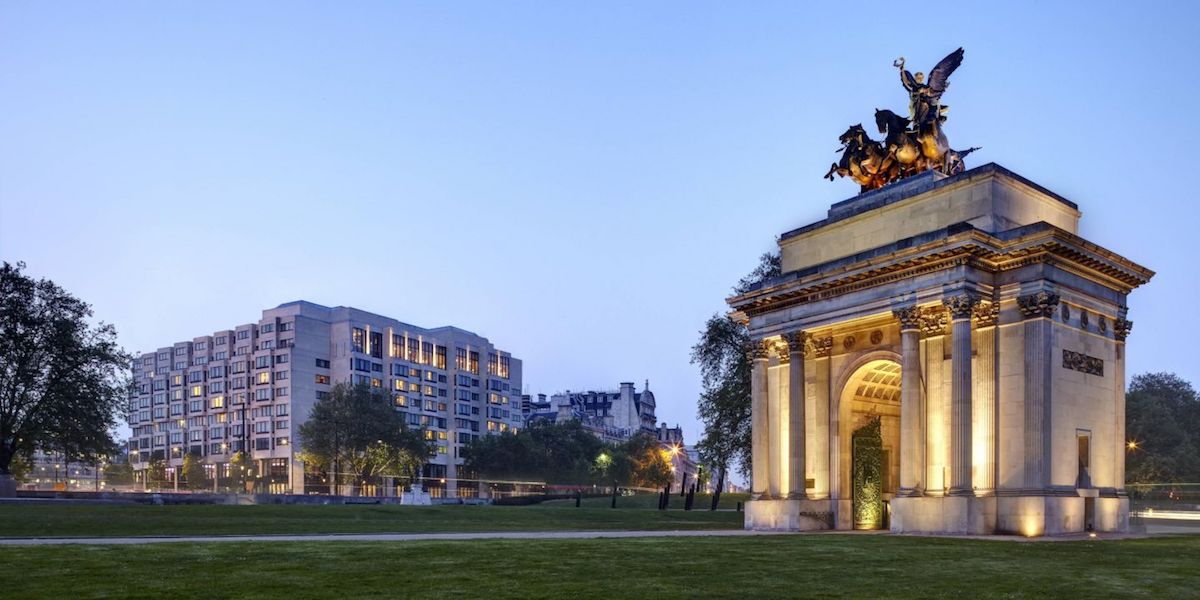 I raced home, did some research and found that 'supporting documentation' was usually evidence of the ability to support yourself financially (i.e. bank statements) as well as evidence you would seek employment (i.e. job applications). I had both, I just didn't think to submit them with the application. It wasn't listed on any application documentation, but several people on forums said it would help your application chances if you could provide maximum reassurance you would not be a 'burden' on the state.
I managed to call the Embassy advice line and explain my situation. They told me the application was being sent to Manila for processing, but I could submit additional documentation via email with my reference number. This would need to be received before the application assessment was made and could delay the application decision slightly.
Within an hour of the bank branch opening the next day, I had a letter from my bank confirming my balance amount, as well as copies of loads of emails from recruiters, thanking me for my application over the past few months and organising interview times.
I submitted all this by email, crossed my fingers and waited.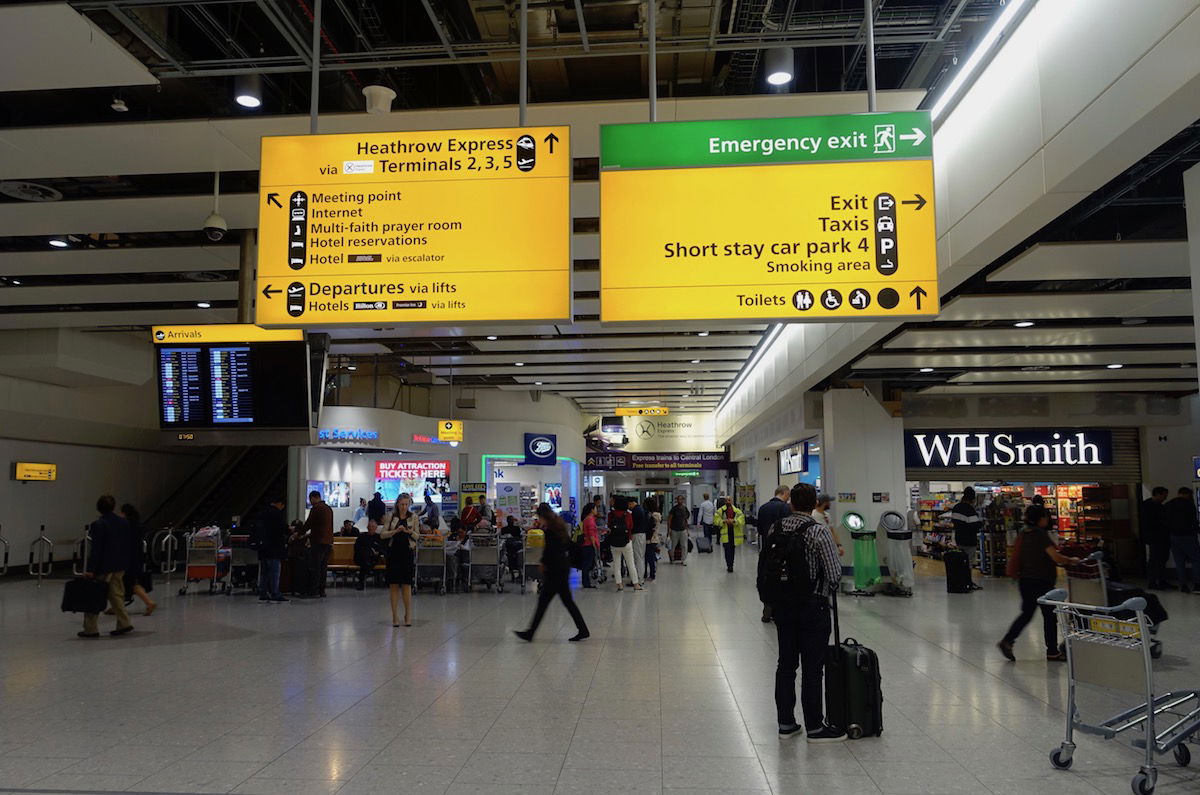 Wednesday (less than one week to go)
It was now just under a week before I was due to leave. My passport was due back any day and I had been checking my emails every few hours, knowing I would be notified by email when the passport arrived back in the Melbourne embassy office.
No email yet.
Thursday
I called the Embassy office. They had not received it.
No email.
Friday
This was my last day of work and I went down to the Embassy office in person at lunchtime, and asked if my passport had arrived. They checked and it had not. I told them the timeline, they advised that 'there were some delays at the moment' and it would 'probably' arrive the next business day. They also said I would receive an automated email the second their mail room received the passport.
The problem was that the next business day was Tuesday, as the Monday was a public holiday in Australia for Anzac Day. That was especially problematic because although I could change the date of my flights to a later date for only $60 with Velocity, I had to do this at least 24 hours before the flight left, meaning 24 hours before 3pm Tuesday, so 3pm Monday.
And I would not know until 9am Tuesday, at the earliest, whether or not my passport had arrived. If the visa application was unsuccessful I could apply again from within the UK, but I could not leave Australia without my passport as it was my only passport.
I finished up work, fare-welled by co-workers, and was then moving out of my house that evening. I then had to decide before 3pm Monday, whether to change the date of the flights, to build in a buffer in case my passport didn't arrive on Tuesday morning.
I had a very sleepless night.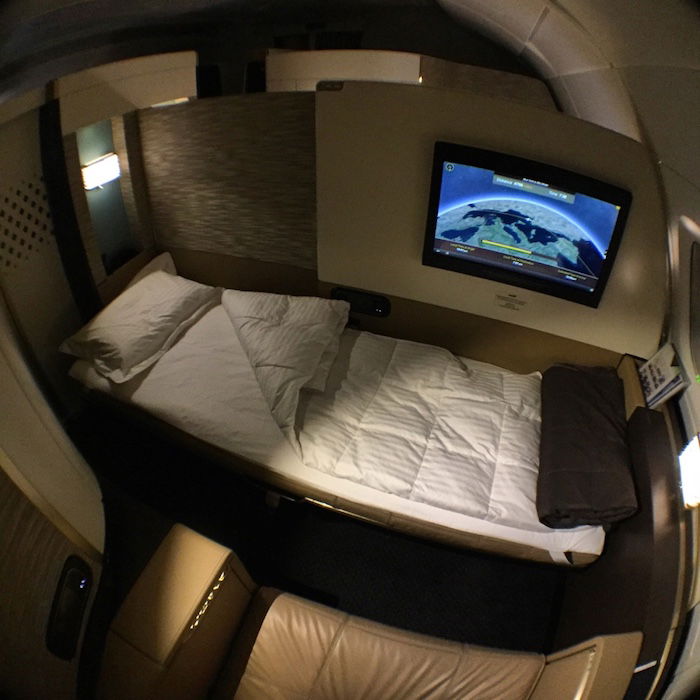 Saturday
I called Velocity, moved the flights 24 hours later as a buffer. While I could book first class on the Melbourne to Abu Dhabi Boeing 777 leg, there was only business class available for an award on the Abu Dhabi to London legs, meaning I would miss out on experiencing the famous First Class Apartments. But I had little choice so booked a mixed-class itinerary leaving Wednesday.
I had professional cleaners prepare my house for the new tenant and ran some last-minute errands.
Sunday
I had a big farewell drinks party with my Melbourne friends to say goodbye. Everyone asked me the same question – so when do you fly out? To which I had to give the honest, yet humiliating answer of:
'Well hopefully Tuesday, but I don't have my passport right now so I'm not really sure'
Monday
I was staying at my best mate's house, and I used the day to spend some quality time with him as well as carefully double checking my packing during the public holiday.
I was also carefully monitoring Etihad award availability. The flights on Tuesday that I had 'released' were still available, but only one seat on each flight in first class which could go at any second. I really wanted to hold those Tuesday seats in case the passport did arrive Tuesday, but Velocity does not allow holds on award seats.
So I decided to do something that you might think was either genius, or selfish (feel free to let me know in the comments below).
I knew AAdvantage did allow holds on awards.
I wasn't going to use AAdvantage miles to book the flights, because they didn't allow Australia to Europe on Etihad as a single award (and I had few AAdvantage miles but loads and loads of Velocity points). So I rang AAdvantage and asked them to place the Tuesday Etihad flights on hold for me. They advised because it was so close to departure they could only do a 24 hour hold, which was fine by me.
Tuesday
The big day had arrived and I was a nervous wreck. I kept cursing myself over and over for leaving the most important thing until the last minute while things like having my car polished before selling it were done in enough time!
So I had no idea what today was going to bring, but fare-welled my best mate as he went off to work and said 'if I'm here when you get home tonight, it means things didn't work out.'
I fully packed and sat, fully dressed in smart 'first class' attire on his couch, refreshing my emails every 10 seconds.
At 10:50am I received an automated email from the Embassy, advising me that my passport had arrived and a decision had been made. I raced into the city immediately to collect it. At 11:20am, as soon as I stepped outside of the embassy office, I ripped open the envelope to find a shiny ancestry visa affixed to one of the pages.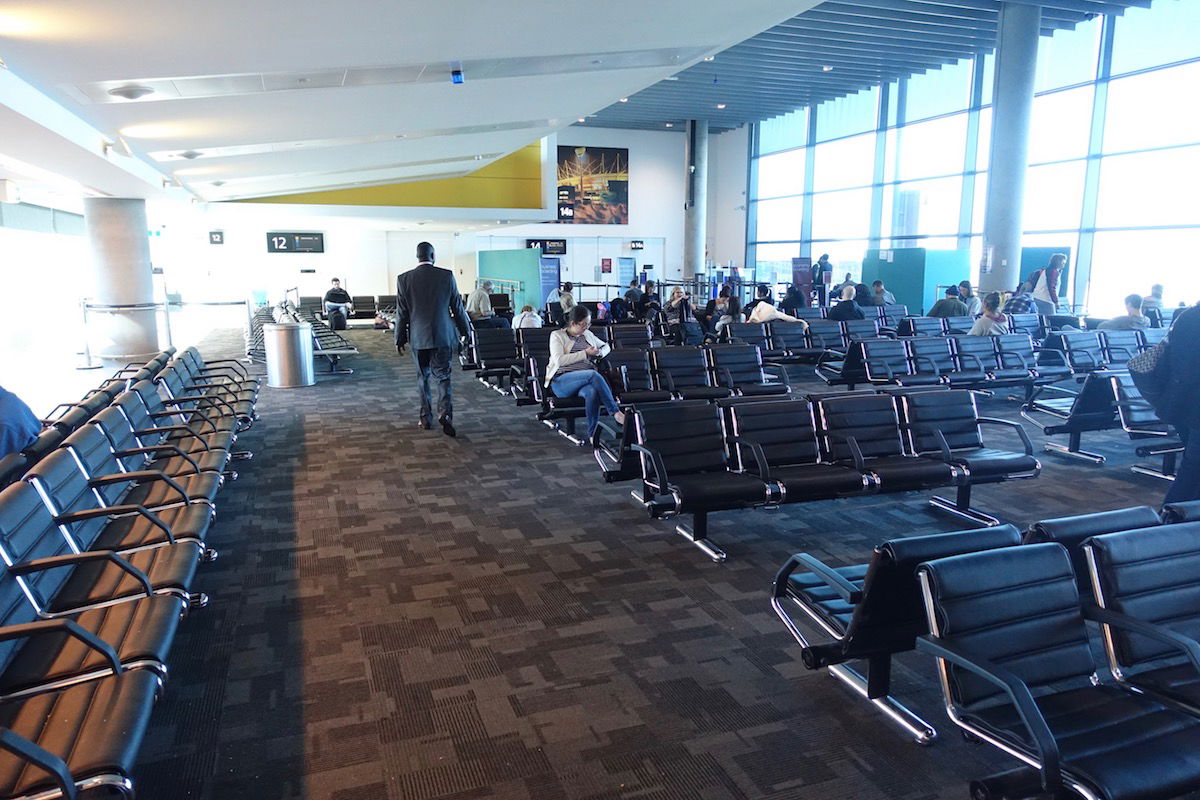 I jumped on a tram back to my best mate's place to collect my luggage. As I did I called AAdvantage to cancel the hold, and crossed my fingers that the seats would be released back into the award pool. Sure enough, like clockwork they were. I then called Velocity and trying to speak discreetly whilst on a packed Melbourne tram explained I needed to change my flights to a day earlier, to leave today.
I did get a few funny looks on the tram when I was saying 'Etihad first class please.'
By this time it was 11:45am. I managed to speak to a pretty competent Velocity agent but she kept putting me on hold. When she came back to me I was becoming increasingly anxious because the flight was leaving in just a few hours. While Ben makes a habit of booking travel on the way to the airport, cutting it this fine was certainly a new one for me.
I asked her what time the ability to book this flight as an award would stop and she said:
'When check-in for the flight opens, which is three hours before. Then it's handed over to the airport check-in and we can't book awards as a partner airline.'
The flight was scheduled to depart at 14:55, so check-in would open at 11:55.
It was now 11:50.
I communicated to the agent that we had less than five minutes to book these flights, before the award travel window closed. Fortunately she realised the urgency and was able to finish it quickly. I asked her to stay on the line as I received the email confirmation to check there was a ticket number attached.
There was, I thanked her for working her magic, raced inside, grabbed my luggage and called an Uber-XL.
My Etihad booking had entitled me to chauffeur transfer to the airport which would have been amazing with all my luggage, but of course that needed to be booked 24 hours in advance.
So I arrived at Melbourne Airport stressed, sweating and pretty out of breath as I dragged my five bags to first class check-in. The check-in agent didn't believe I had only booked the flight less than an hour ago but was able to find my reservation and check me in.
I was VERY ready for that first glass of champagne on-board!
Of course, once I boarded all the stress and drama was quickly forgotten. I sent a number of friends a photo of my boarding pass, as they knew the drama I had been going through after telling them on the weekend I still didn't have my passport.
The flights were wonderful and I now just look back on it as a funny story.
Bottom line
Don't leave visa applications to the last minute.