Aer Lingus has a great business class product on their A330s, as they have a staggered configuration with fully flat seats. It has been cool to see Aer Lingus' growth the past few years, which has been gradual but consistent. They've added a handful of US routes over the past few years, and have slowly increased the size of their fleet (they now have 13 Airbus A330s).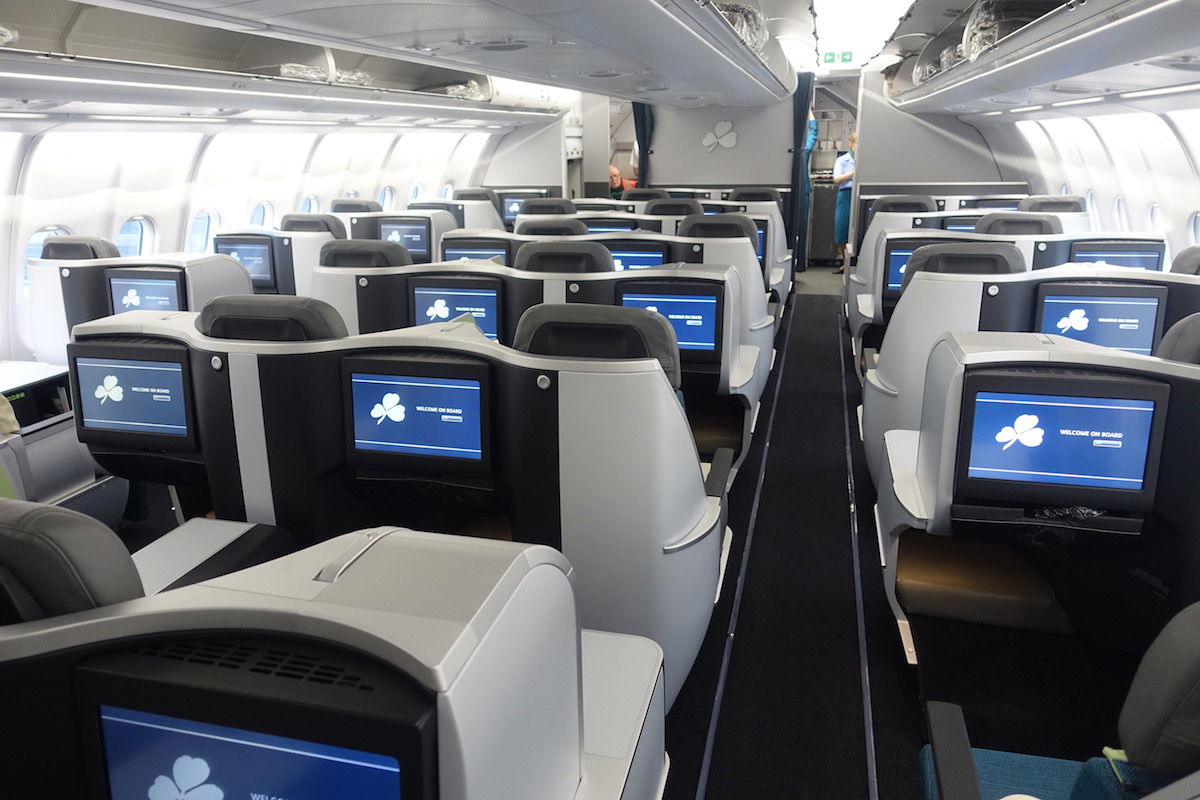 I knew that a couple more A330s were supposed to join Aer Lingus' fleet this year to fuel their growth, though I didn't put much thought into how they'd be configured. My assumption was that these new A330s would feature the same configurations as all of their other A330s. It looks like that's not the case.
Reader Ethan emailed to say that he booked his aunt on flight EI118 from Washington Dulles to Dublin. He pre-assigned her a "throne seat," but at check-in they told her it was not available due to an equipment change, and she was reassigned seat 3C. No other Aer Lingus A330 has seat 3C, so obviously Ethan found that strange.
Upon boarding, Ethan's aunt sent him the following two pictures of the cabin interior: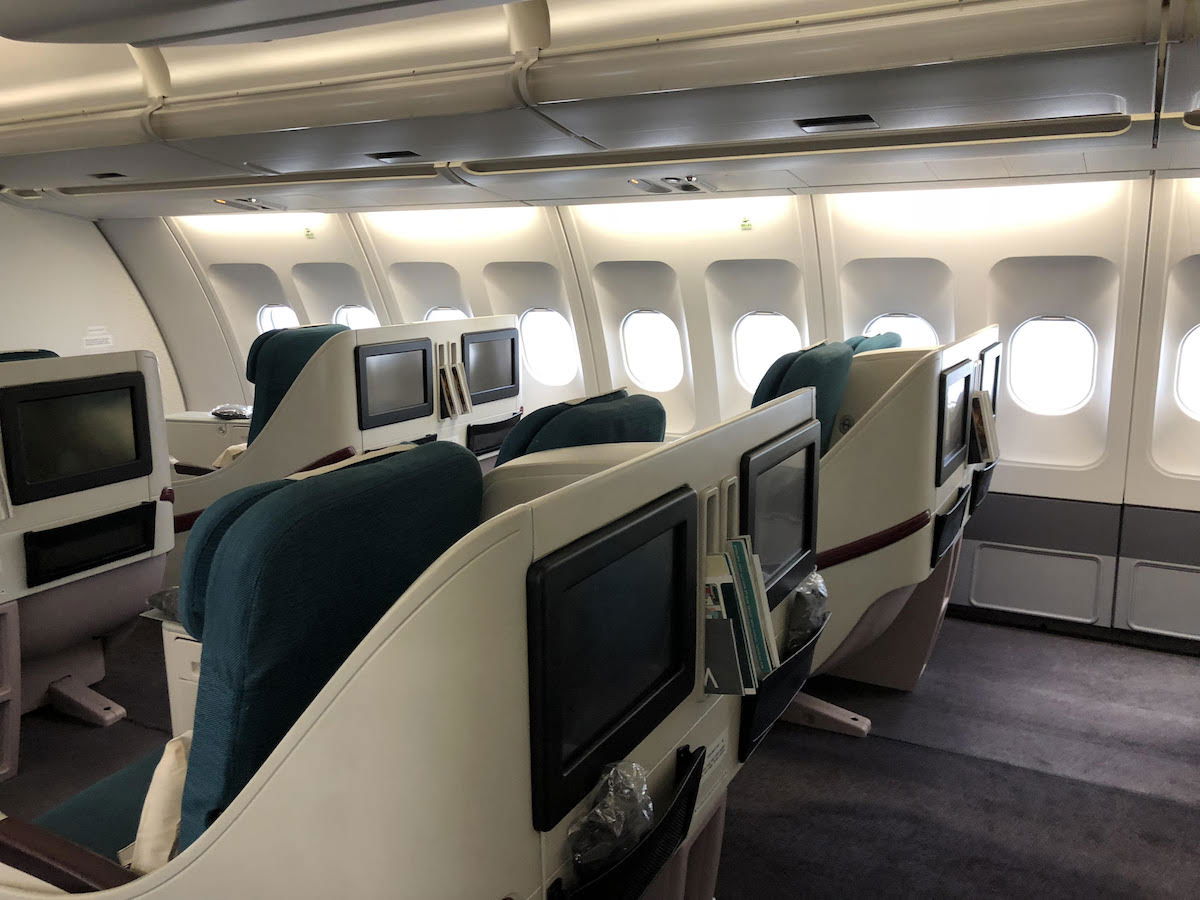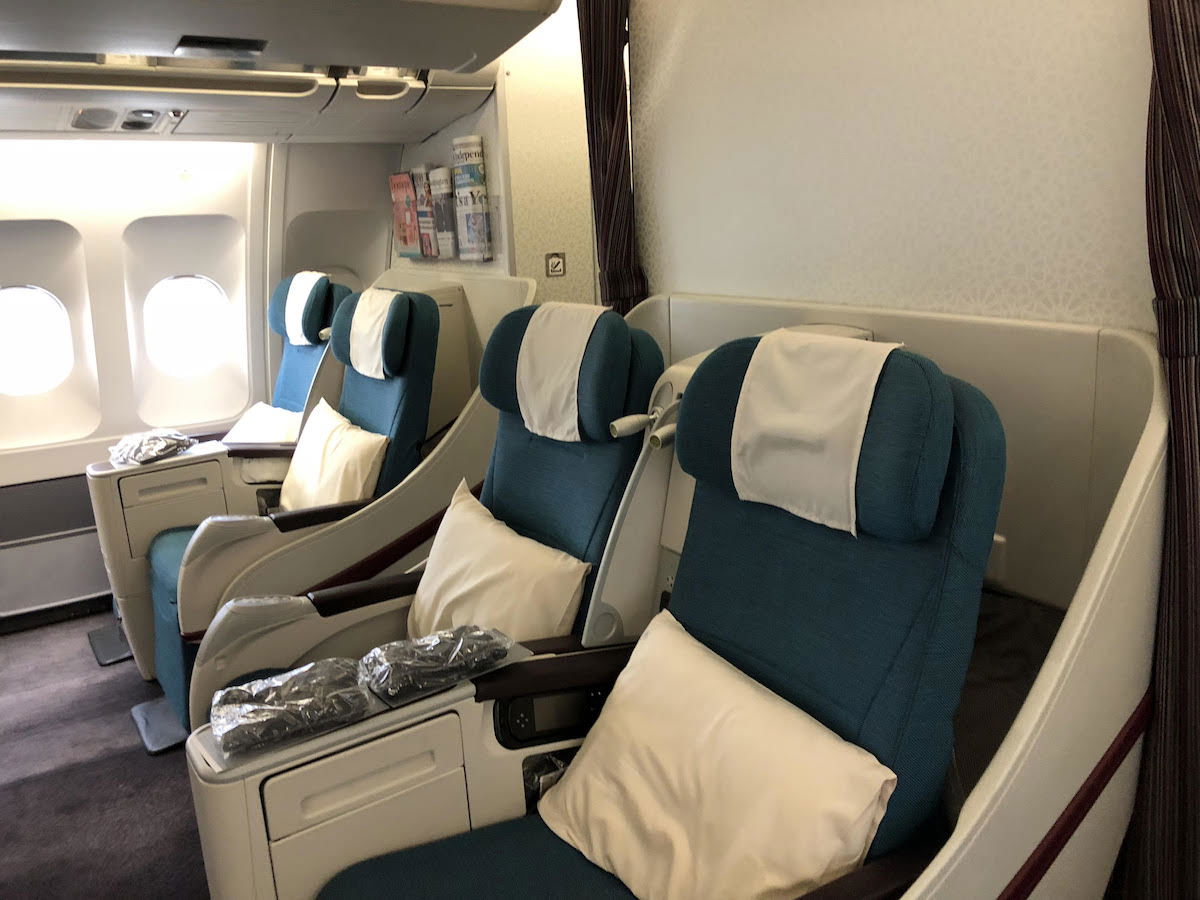 The strange thing is that this looks almost identical to Aer Lingus' old business class, so it's interesting to see this reappear.
Based on doing some digging, it appears as if the registration code for this plane is EI-GEY, a 16 year old Airbus A330-200. The plane flew for Qatar Airways for a long time, was stored in March, and then started flying for Aer Lingus in May 2018. It looks like they just kept the same angled business class seats Qatar Airways had, except they changed the finishes from burgundy to green.
Based on looking at Flightradar24, this plane seems to exclusively operate the route between Dublin and Washington Dulles. The odd part is that the seatmap doesn't reflect that for the coming days, so it sure seems like they're just choosing to surprise (and not delight) people at check-in, which seems like a not great thing to do.
This seems to be related to the incident that an Aer Lingus A330 had at SFO about a week ago, which took the plane out of service. As a result, this plane has been operating US routes daily. Apparently the plane is expected to be retrofitted with the new business class seats this winter, which is the slow season for Aer Lingus (and most transatlantic airlines, for that matter).
In the meantime, getting the one A330 with angled seats would be a very unpleasant surprise, especially since they don't seem to be updating seatmaps in advance. My hope is that they plan to reconfigure this, and for whatever reason just haven't had the time to do so yet.
(Tip of the hat to Ethan)