Later this year, Air Tahiti Nui will be refreshing their fleet. The airline currently has five Airbus A340s, and later this year they'll take delivery of their first of four Boeing 787-9s, which will replace the A340 fleet by 2019. Air Tahiti Nui's average fleet age will go from 16 years to just a few months by some point next year.
In March Air Tahiti Nui announced their first 787 routes, as they'll begin flying the plane to Auckland and Los Angeles as of November 2018, and to Tokyo as of February 2019.
While we had a general sense of what the cabins would look like, up until now Air Tahiti Nui hasn't released any renderings of the new cabins. They've now done that, and there's even a further pleasant surprise.
First of all, Air Tahiti Nui will be introducing a new livery on their Boeing 787s, which is breathtaking, in my opinion.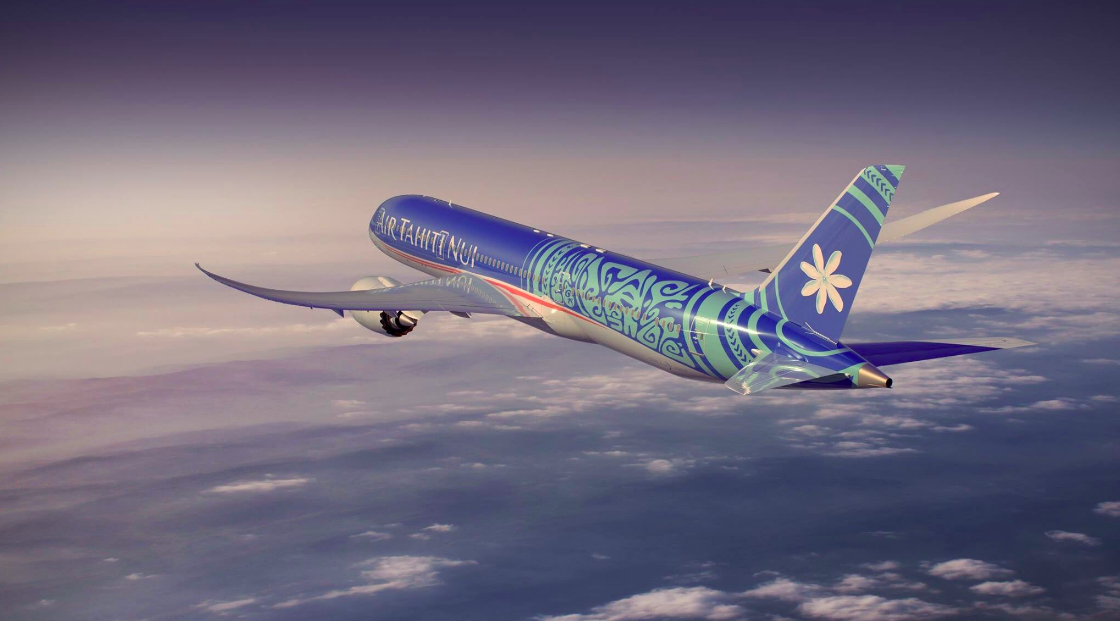 Wow, wow, wow. This has to be one of the most beautiful livery redesigns we've seen in a long time. Most airlines updating liveries seem to feel like they need to completely reinvent themselves, while I think Air Tahiti Nui's livery is a nice update to the current livery.
So, what will the 294 seats on Air Tahiti Nui's 787-9s look like?
Business class will consist of 30 B/E Aerospace Diamond seats, in a 2-2-2 configuration.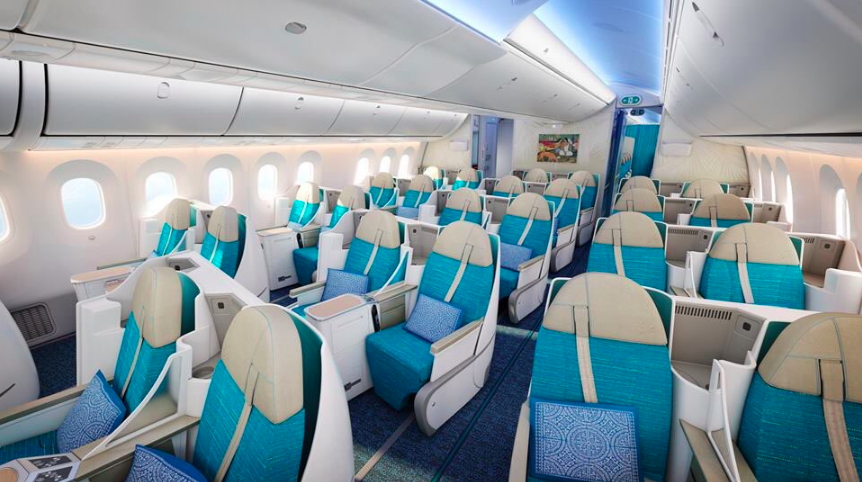 Premium economy will have 32 seats, in a 2-3-2 configuration.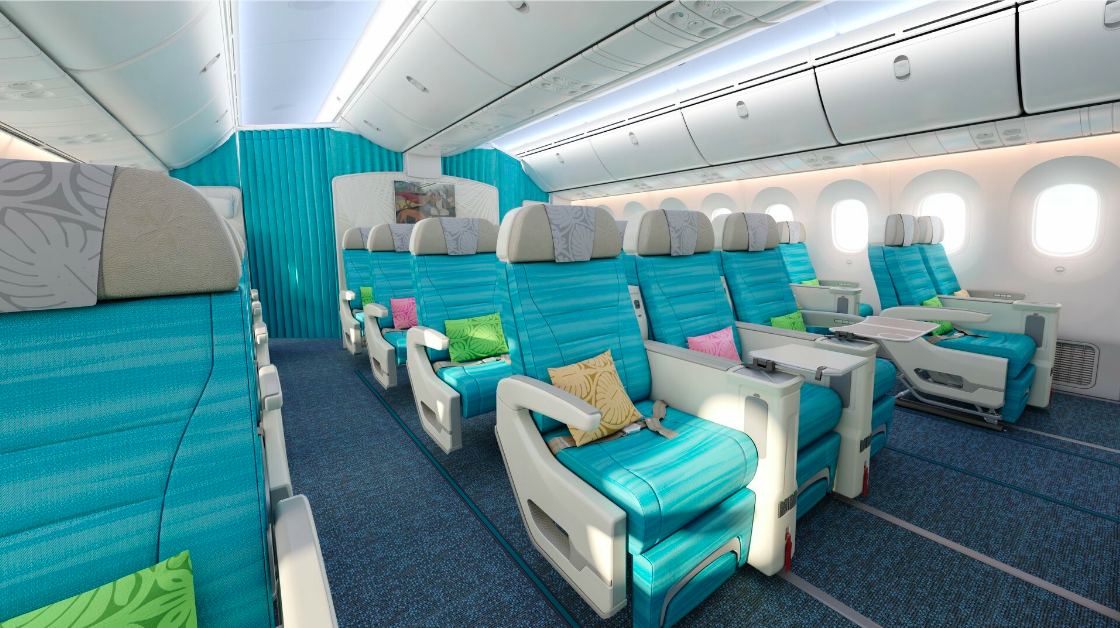 Economy will be in the typically snug 3-3-3 configuration, which is tight. For economy passengers I'd say this is a downgrade compared to the 2-4-2 configuration on the A340.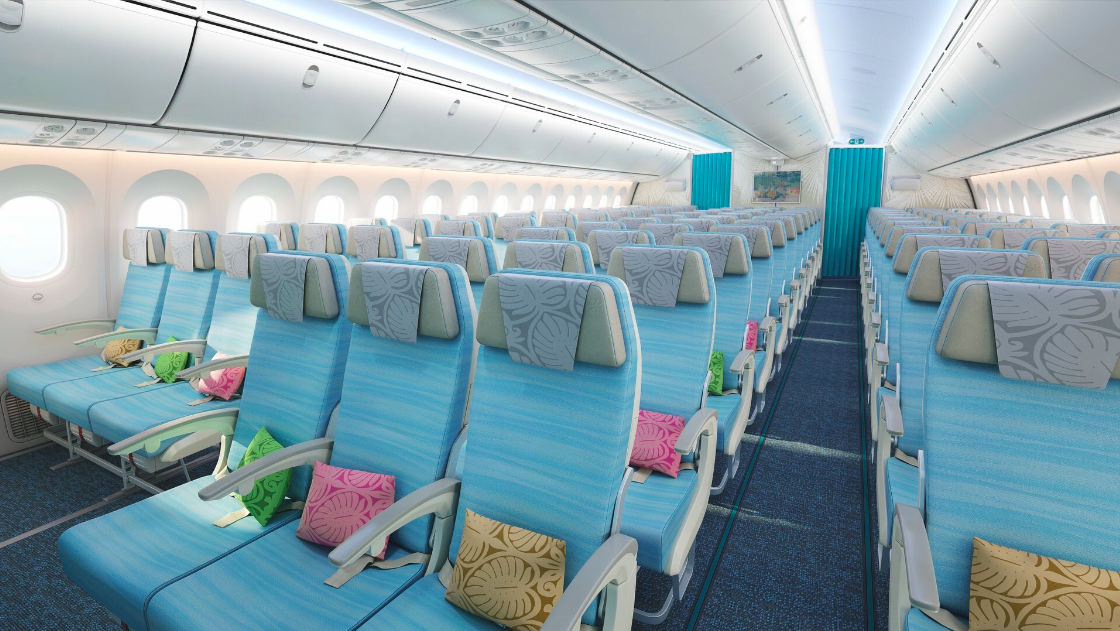 Air Tahiti Nui's cabins aren't exactly industry leading, but they don't have to be. They don't have many competitors in the markets they operate in, and they're also mostly going after a leisure crowd. While on one hand it's sad to see an airline introduce a new business class that doesn't feature direct aisle access from every seat, given that many people traveling to/from Tahiti are couples, I guess that's not unreasonable.
But I think the real stunner here is Air Tahiti Nui's new livery.
What do you make of Air Tahiti Nui's new livery and cabins?
(Tip of the hat to @sggolfer17 & @AVgeeksTahiti)