Hello from New York! I just got off the 10 hour flight in Meridiana business class from Naples, and will be sharing my thoughts on that shortly. It has been an insane couple of weeks of travel for me, as I've taken five longhaul flights, and counting. Here's to hoping I can get a good 12 hours of sleep tonight, because the longhaul fun continues next week.
On the miles & points front, we've seen some good deals on purchased miles, information on Delta's first A350 route, some Priority Pass lounges added and removed, more developments from Qatar, and much more.
With that out of the way, here's a recap of this week on the blog:
Featured Stories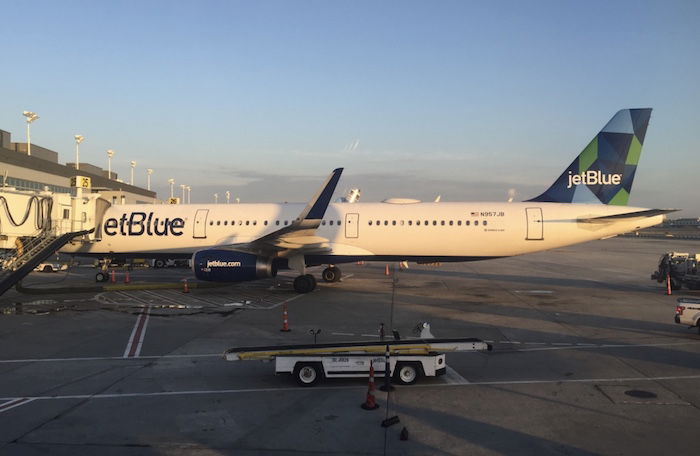 JetBlue has a revenue based frequent flyer program, meaning the number of points required for a redemption is directly correlated to the revenue cost of a ticket. Therefore there's not really a best time to redeem points, since you'll usually get roughly the same amount of value per point no matter when you redeem.
The one exception is when JetBlue is offering award sales, as they are right now. JetBlue is offering 15% off TrueBlue award tickets that are booked by 11:59PM EST on Monday, June 19, 2017
---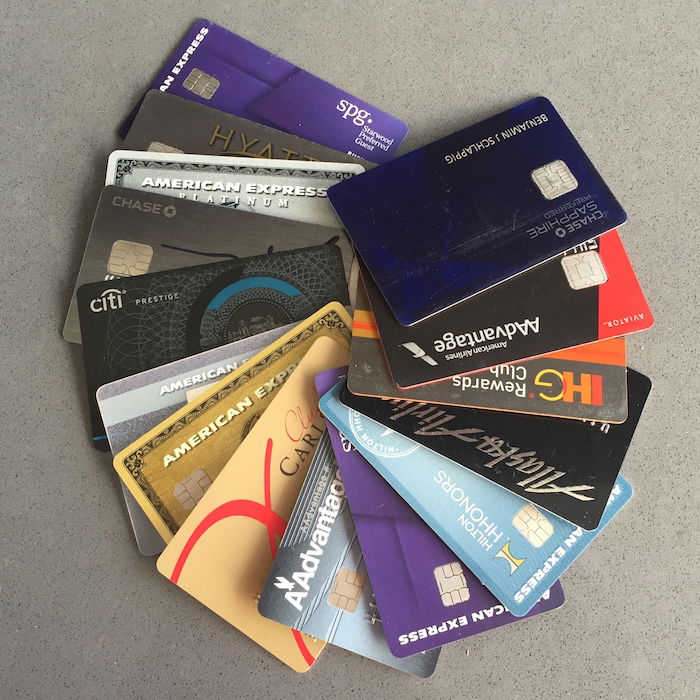 Historically personal credit cards have been much more competitive than business credit cards, though that trend is slowly changing. Issuers have been introducing new benefits to existing business cards, and also introducing new products altogether. In many cases the most lucrative cards out there are now business cards, which wasn't the case previously.
In this post I figured I'd look at seven business cards that I consider to be incredibly lucrative, for a variety of reasons. Some are valuable for the return on non-bonused spend, some are valuable for their category bonuses, and others are useful for their perks. In no particular order, here are my seven favorite business cards:
---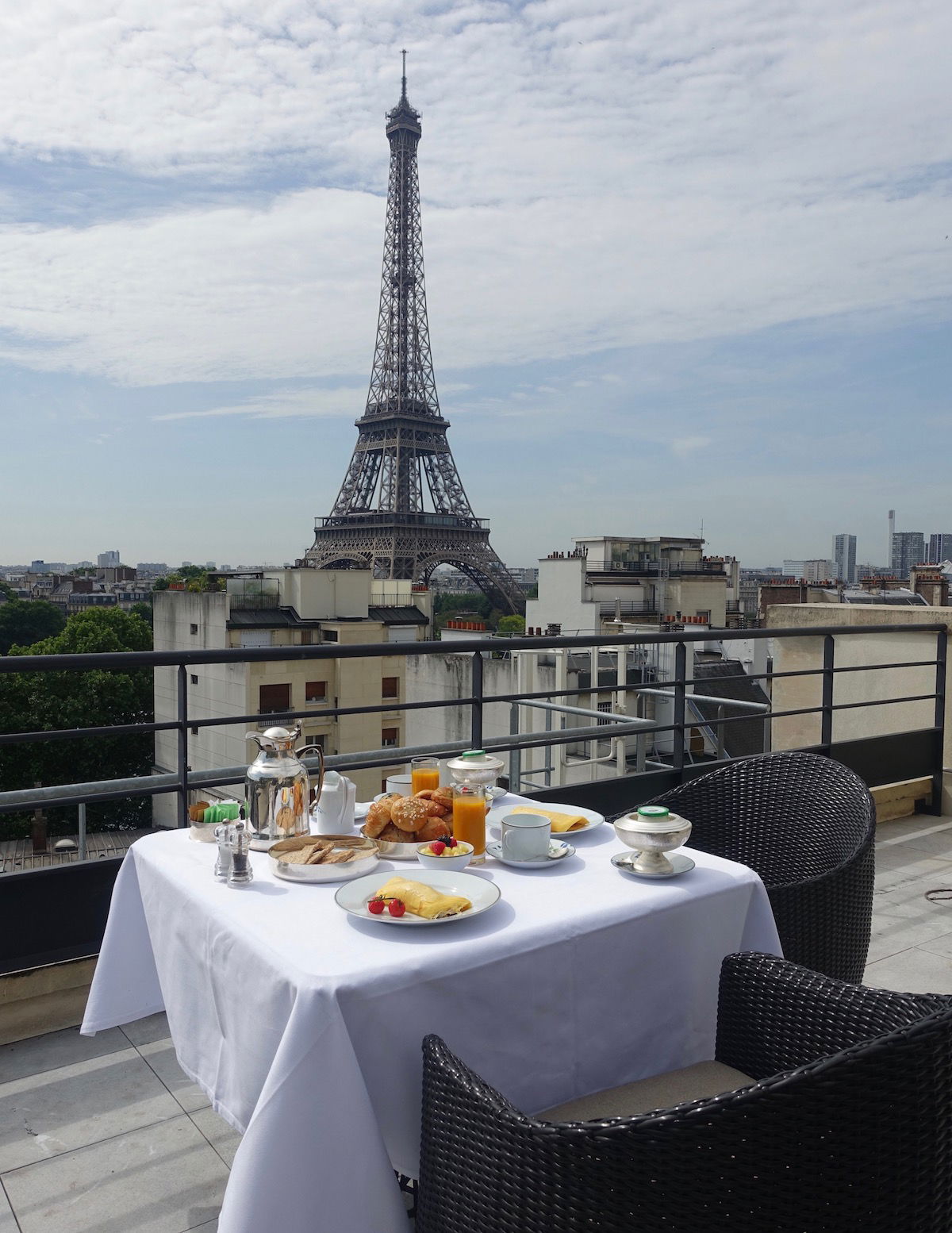 Now, this is more of a personal story than an airline or hotel review, so if that doesn't interest you, feel free to skip this post. I figured I'd share the story of how I pulled off this surprise engagement trip, even though I usually suck at surprises.
Ford and I talked about the possibility of getting engaged a while back, and at the time I jokingly said "let me surprise you." If I recall correctly he laughed out loud, because I'm the worst person imaginable at surprises. Hopefully there are a few reasons Ford loves me, but my ability to surprise isn't one of them. I'm just absolutely horrible with surprises, partly because I'm not at all creative, and partly because I have a terrible poker face.
---

TIPS: Earning Miles & Promos
500 Bonus Starpoints For Making A Cash & Points Reservation (Targeted)
Register To Earn 5x Points At Restaurants Between July 1 And September 30, 2017
Best Western Summer Promo: Up To $20 In Gift Cards Per Night
My 7 Favorite Business Credit Cards
How The Delta Amex $50-100 Statement Credits Work
Summer Sale: Fly La Compagnie Business Class Between New York & Paris For $1,300
Comparing The Amex Business Gold Rewards & Blue Business Plus Cards
Buy American Miles For The Lowest Price We've Seen This Year
Alaska Is Still Offering New Members 5,000 Bonus Miles After Their First Flight
TRICKS: Redeeming Miles
Get 15% Off JetBlue Award Tickets This Summer
Last Chance: Convert Hotel Points Into American Miles With A 25% Bonus
Aeroplan Has Access To Air China Award Seats Again (For Now)
KrisFlyer Is Offering Up To 50% Off SilkAir Redemptions
Citi Is Offering A 10% Bonus On Points Transfers To Etihad Guest
TRAVEL With Ben (Lucky)
Hello, Live(ish) From Meridiana Business Class!
Tunisair Business Class: Where Paying Passengers Come Second
13 Rites Of Passage For Any Mileage Geek
An Airport Observation Deck That Isn't Really Worth Visiting…
When Airline Employees Cross The Line In Requesting "Feedback"
How I Pulled Off A Surprise Trip… Sort Of
My First Time Being Denied The Citi Prestige 4th Night Free Benefit
My Entry Into The UAE Was (Temporarily) Revoked
Flying Saudia During Ramadan Is Fascinating
Corsair's Grand Large Class Is Intriguing…
REVIEWS & Trip Reports
Review: Shangri-La Paris
Lufthansa A330 Business Class: Better, But Still Not Good
Review: Hawaiian Airlines Premier Club Lounge Honolulu Airport
Review: Aman Sveti Stefan Montenegro
Review: Dining At Aman Sveti Stefan
Tunisair A330 Business Class In 10 Pictures
Hotel Tour: My Cloud Transit Airside Hotel At Frankfurt Airport
Jet Airways 777 First Class In 10 Pictures
Review: Hotel Renew Waikiki, Honolulu
The World's Best Contract Airport Lounge: The GVK Lounge Mumbai
Review: Air Serbia Business Class A330 New York To Belgrade
Jet Airways 737 Business Class In 10 Pictures
Review: St. Regis New York
NEWS & Updates
Virgin America Elevate Announces Partnership End Dates
The Sofitel Heathrow Lounge Leaves Priority Pass
Priority Pass Now Gets You Access To The World's Only Airport Distillery Tasting Room
Rumor: Delta's First A350 Route To Be Detroit To Tokyo Narita As Of October 2017
American Airlines Improves Service On Flights To Japan
Ouch: Marriott Implements A Terrible New 72-Hour Cancelation Policy
Details Of President Trump's New Cuba Travel Restrictions
This Hotel Credit Card Is Being Discontinued As Of August 15, 2017
Disgusting: Video Surfaces Of A United Employee Shoving A Customer To The Ground In 2015
American Jailed In North Korea Returns To The US In A Coma
Etihad Is Cutting San Francisco Flights In October 2017
Plastiq No Longer Lets You Pay Your Mortgage With A Visa Card
Wow: Lufthansa Is Launching A380 Flights From Munich
American Now Lets You Buy Up To Preferred Seats On Saver Award Tickets
American Backtracks On 29″ Seat Pitch, Yay?
The Qatar Airways Lounge Dubai Vanishes Into Thin Air!
Qatar Airways' CEO Finally Breaks His Silence Regarding Trump
EL AL's First 787 Destinations Will Be London And Newark
Qatar Airways Qsuites Will Be Available To London As Of June 24, 2017
Revealed: EL AL's New 787 Business Class
It's So Hot In Las Vegas That Hainan Has Rescheduled Their Flights
---
I hope everyone has a great rest of the weekend!