Priority Pass giveth, and Priority Pass taketh away.
Earlier I wrote about how the world's only airport distillery tasting room (located at Portland Airport) has joined Priority Pass, which is an awesome development. Priority Pass has been adding a bunch of non-traditional lounge venues to their network lately, which I'm a fan of.
This trend kicked off last July, when the club lounge at the Sofitel London Heathrow joined Priority Pass. This was the first time we saw Priority Pass expand beyond the airport, and it seemed like a cool partnership.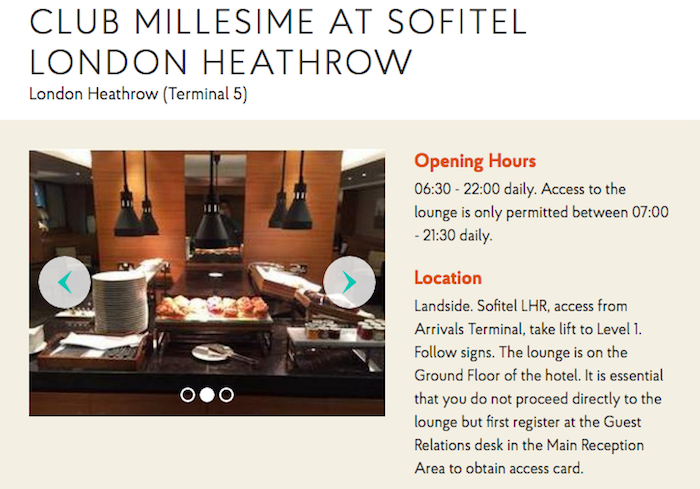 I used this lounge when I was staying at the hotel, on the same day that I was arriving from a flight. While the terms stated that you needed a boarding pass, they didn't actually verify it.
Reader Len emailed to say that the Sofitel Heathrow club lounge has left the Priority Pass network as of last week. Fortunately there are lots of other great lounge options at Heathrow, so it's not like they're taking away the single lounge option at the airport.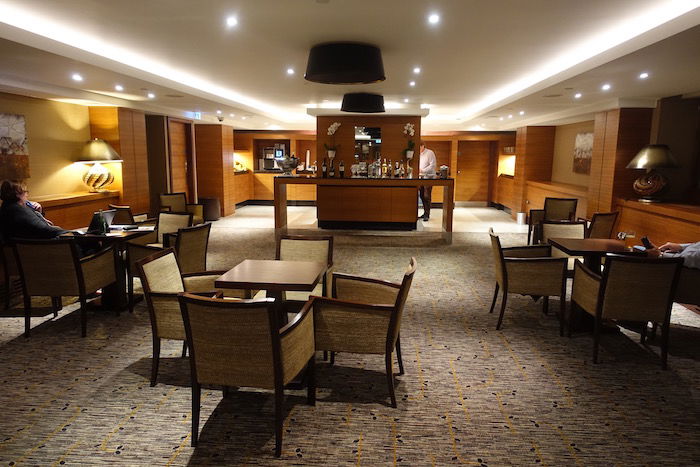 Sofitel Heathrow Club Millesime
I'm sure I'm not the only one who is curious what happened here. For those of you not familiar with the Priority Pass business model, Priority Pass pays individual lounges on a per visit basis, so I imagine lounges get somewhere in the range of $20-30 of revenue per person per visit.
So, why would the hotel want to give up this revenue stream, when presumably that's way above the incremental cost per visit? Live and Let's Fly suggests that the lounge got too crowded due to locals who were using the lounge without flying same day. In other words, airport workers and others came before or after work for food and drinks. Who wouldn't want a free nightly happy hour? 😉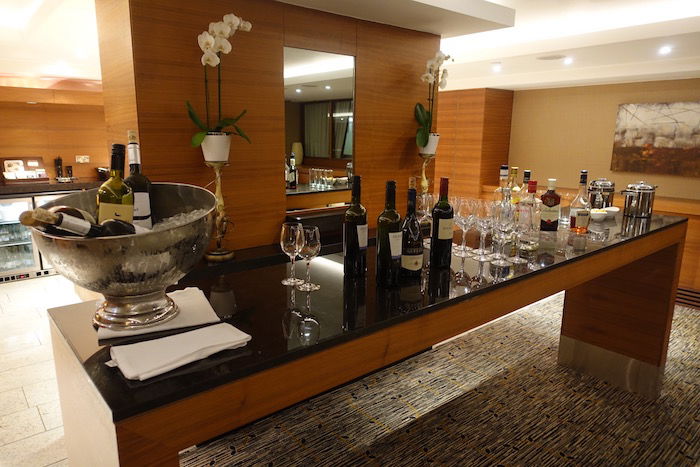 Sofitel Heathrow Club Millesime evening drinks
While I don't have a better theory, I can't really make sense of that. The terms stated that you needed a same day boarding pass to access the lounge, so if it was locals coming in without flying, then it seems like there could have been an easy way to deal with this, by actually verifying boarding passes.
Bottom line
The Sofitel Heathrow club lounge is no longer part of the Priority Pass network. Ultimately I don't really view this as that much of a loss given the other lounge options at Heathrow, though at the same time I appreciated the creativity behind this partnership.
What do you think caused Sofitel and Priority Pass to cut ties?