In 2015, President Obama lifted many restrictions in place between the US and Cuba, which eventually led to US airlines being able to add commercial flights between the two countries for the first time in decades.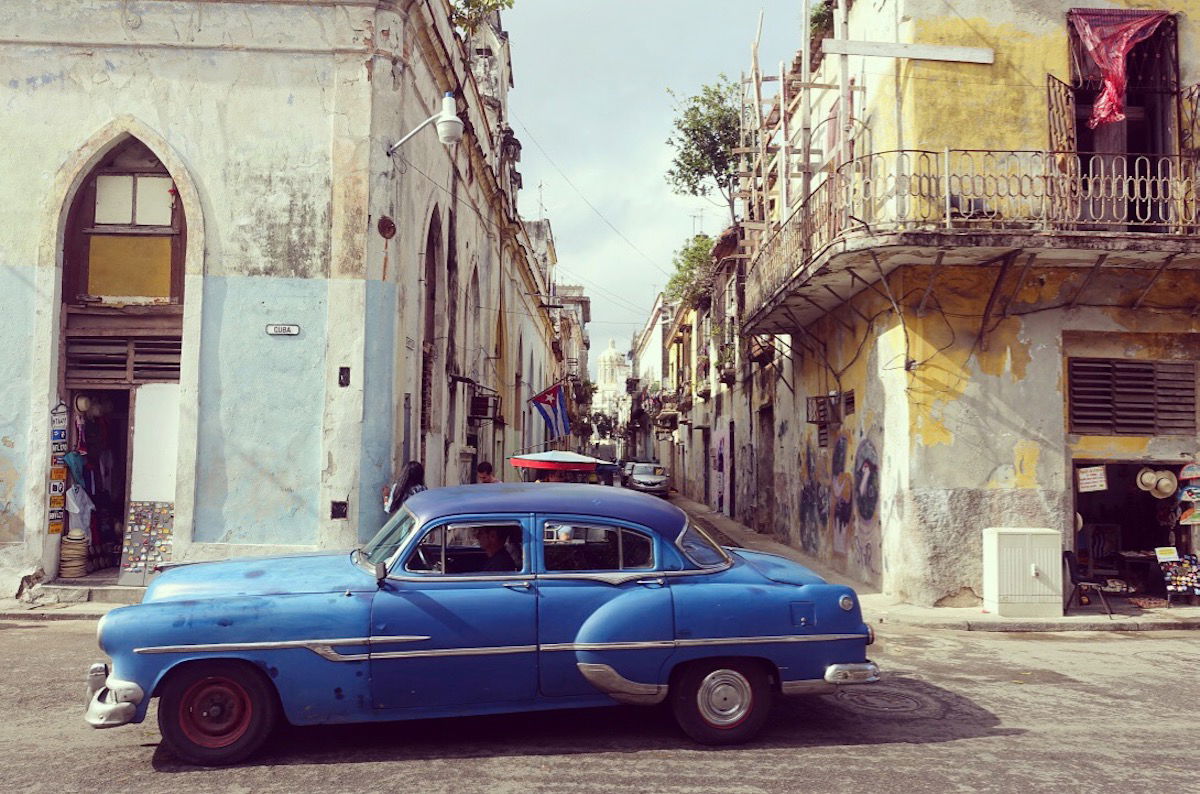 Havana, Cuba
However, the decision to ease restrictions with Cuba was controversial, and isn't universally supported. As Travis wrote about a few weeks ago, there were rumors that President Trump would once again tighten up restrictions, and possibly reinstate the travel ban. At the time his administration was supposedly launching a "full review" of Cuban policies, but had no official updates.
Last week I wrote about how Trump was expected to give a speech in Miami on Friday, June 16, 2017, to tighten up the trade and travel rules currently in place with Cuba. Politico has the details of what Trump's new policies are expected to be regarding travel to Cuba:
Making good on a campaign pledge, President Donald Trump on Friday will announce a significant rollback of former President Barack Obama's accord with Cuba by clearly banning tourist travel to the island, restating the importance of the 56-year-old trade embargo with the island and instituting a broad prohibition on financial transactions with companies significantly controlled by the Communist government's military, according to a draft version of the directive obtained by POLITICO.

The administration says its goal is to put an end to business transactions that financially benefit the Castro regime while the Cuban people get little in return.

Under a strict interpretation of the directive, an American probably can't even stay in an Old Havana hotel or use a tour service because they're run or controlled by Grupo de Administracion Empresarial S.A., or GAESA, the business arm of the Cuban military that controls a vast swath of the country's economy, including most of Cuba's foreign-run hotels. The prohibition includes any subsidiaries or affiliated companies, along with certain other state-controlled entities.
Once President Trump issues his policy directive on Friday, the Secretary of the Treasury will have 90 days to consult with the Commerce Department to come up with the new rules, so this won't be implemented overnight. You can figure you'll probably have until September or so to travel to Cuba under the current rules, though I suppose it's possible that this will be implemented ahead of schedule.
While travel to Cuba won't be banned completely, you won't be able to support businesses directly controlled by the Cuban government, but rather only with small independent businesses. So you won't be able to stay at big hotels, but you can stay in an Airbnb, casa particular, etc.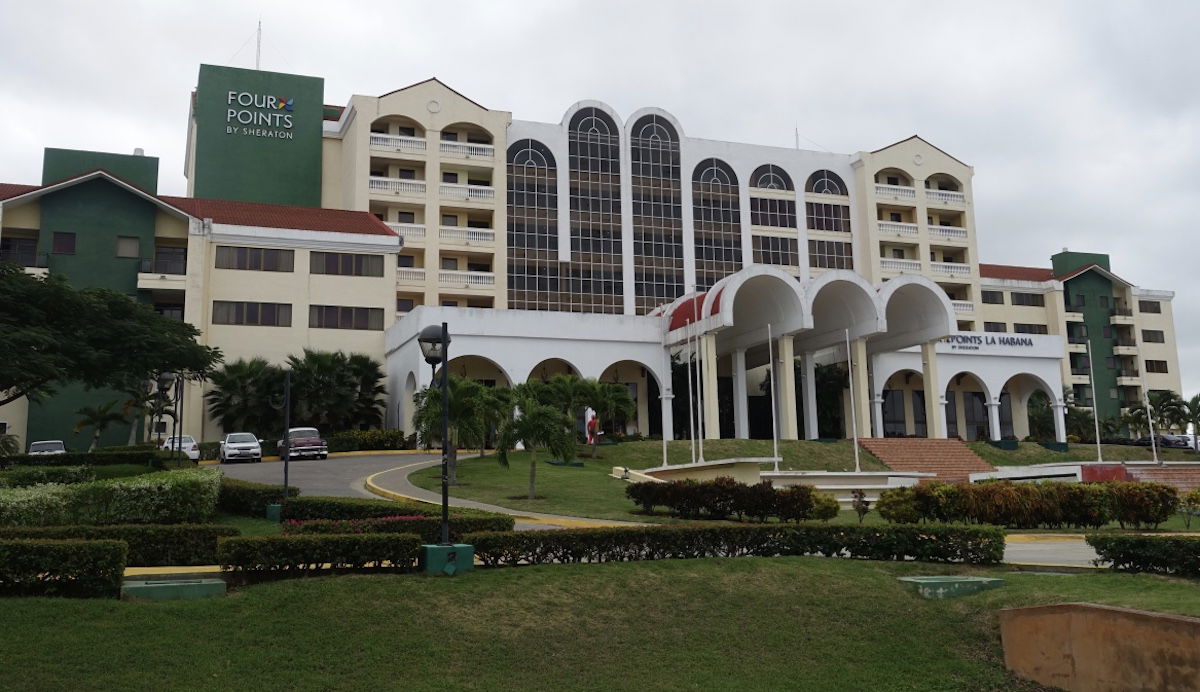 No more staying at the Four Points Havana (which isn't much of a loss)
Furthermore, more documentation will be needed for these types of trips, including:
A full-time schedule of activities that "enhance contact with the Cuban people, support civil society in Cuba, or promote the Cuban people's independence from Cuban authorities, and that the travel must result in a meaningful interaction between the traveler" and Cubans, according to the draft. Travelers to Cuba will have to keep detailed records of all their financial transactions in the country for five years to make available to the Treasury Department if requested.
What's interesting here is that under the current rules, tourism to Cuba isn't technically allowed either. Instead Americans can only travel for one of 13 authorized users. However, these have sort of been "wink wink nudge nudge" rules, since many people have been visiting as tourists without fulling complying with the terms.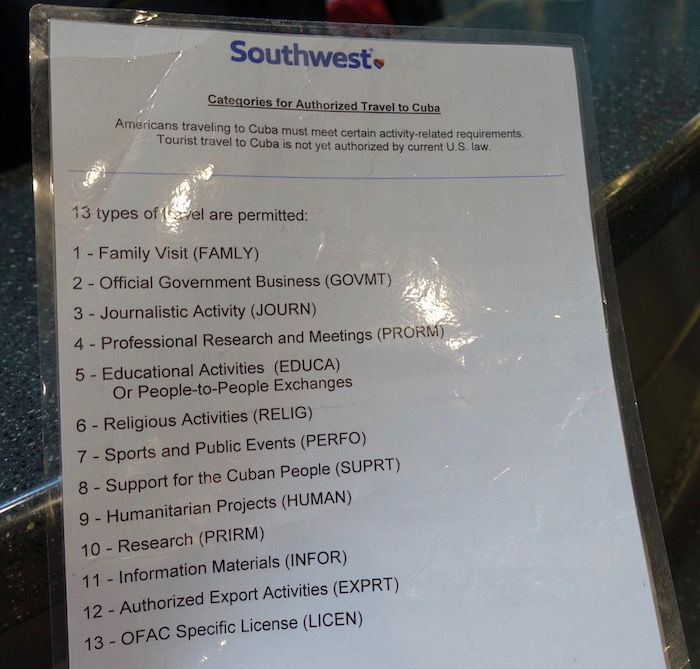 I suspect a lot of people have been comfortable with that precisely because the spirit of the policy seemed to be to open up Cuba. We're not sure how all of this will be implemented yet, exactly, but the spirit of the rule change is clear, and I'm certain this will hugely impact demand for travel to Cuba. Aside from the actual rules, the fear of breaking the rules will increase significantly.
Bottom line
While it doesn't look like travel to Cuba is being prohibited altogether, this announcement will certainly change the spirit of permissible travel to Cuba, and no doubt will scare a lot of people off. Ultimately the US is unlikely to have easy ways to enforce what people do while there, though I think the fear is the bigger implication than anything here.
What do you make of the changes in the above draft document?
(Tip of the hat to View from the Wing)