When I was a young kid, my parents would take me to Tampa Airport on weekends to plane spot. We'd just sit there for a couple of hours and watch planes take off and land.
Look, a Southwest 737! Another Southwest 737! Oh, and another one! And there's an AirTran 717. And another Southwest 737. You get the point. To this day I look up whenever I hear a plane (or just pull up the Flightradar 24 app). Apparently it's running in the family, because I'm told my nephew asks "is Uncle Ben in there?" when he hears a plane in the sky. Hah.
I appreciate any airport that throws us aviation geeks a bone, including those with observation decks. For example, I've written about the Tokyo Haneda Airport observation deck, which is awesome. It's huge, open air, and spans are entire length of the terminal. There are typically dozens of people out there at any given point, from professional plane spotters to families just wanting fresh air.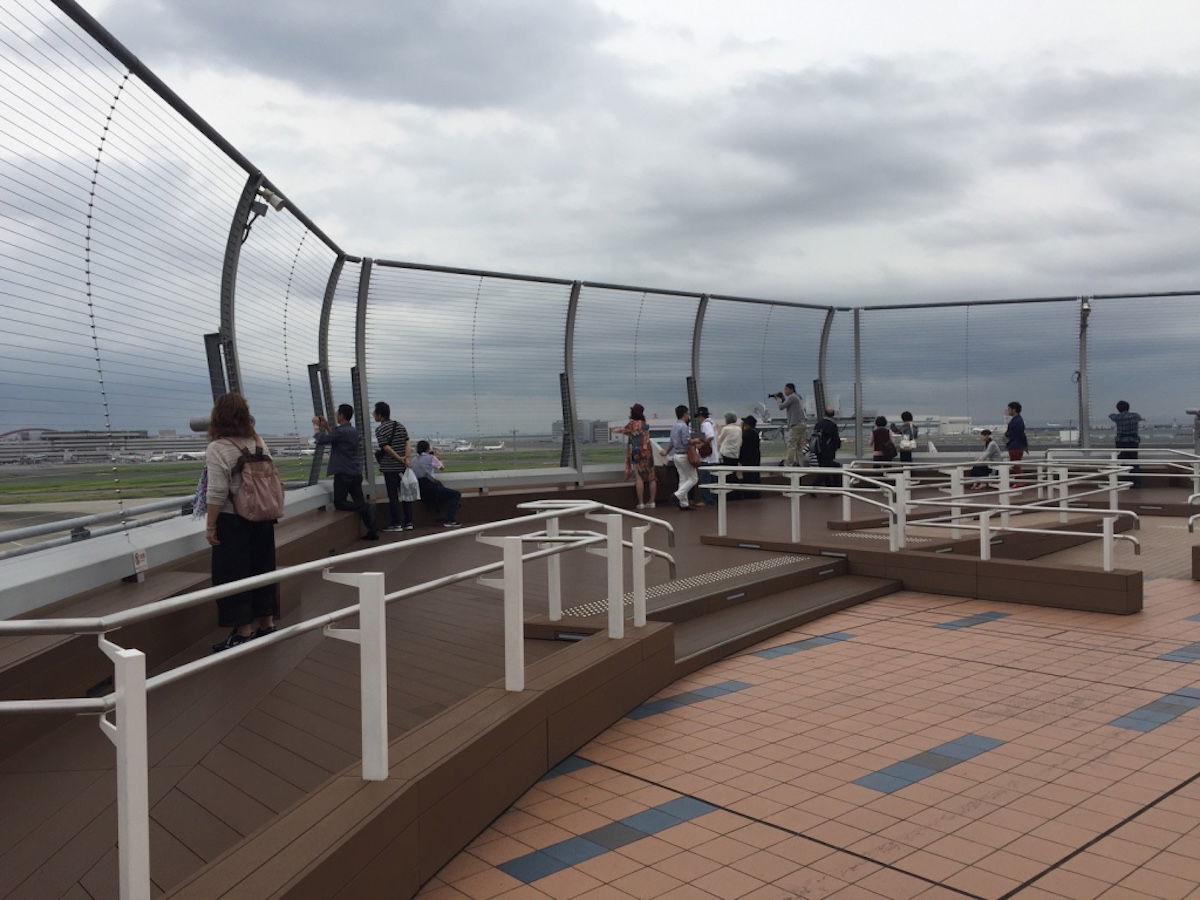 That brings me to my time yesterday at Heathrow. I was departing out of Terminal 4, and while heading to my gate noticed there was an observation deck. What, how did I not know this was here?!?! Apparently it has been open since 2014, so I've been missing out for a while (or so I thought).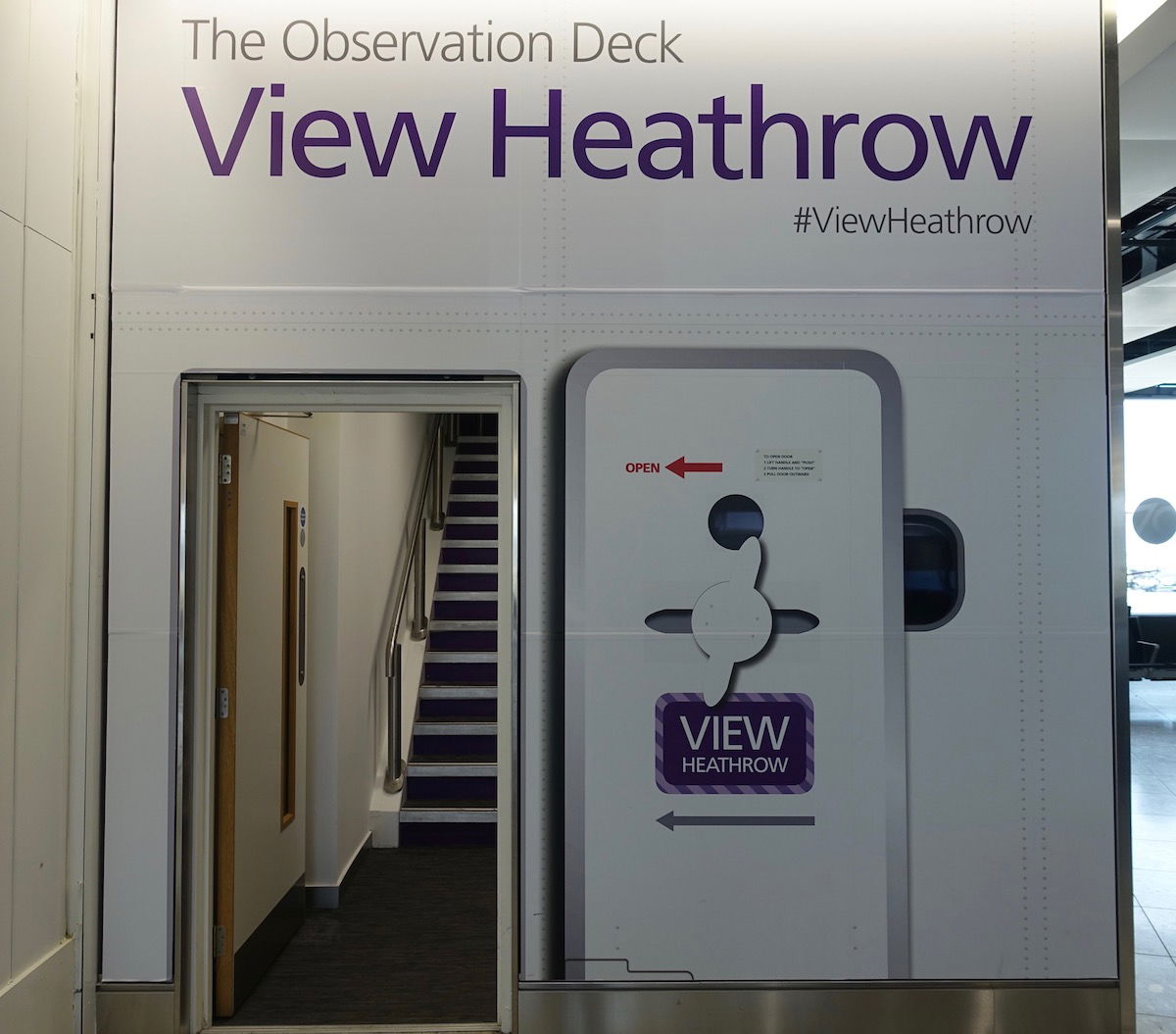 Naturally I got really excited and ran up the four sets of stairs to get to the observation deck, only to find that it was a rather small, fully enclosed room.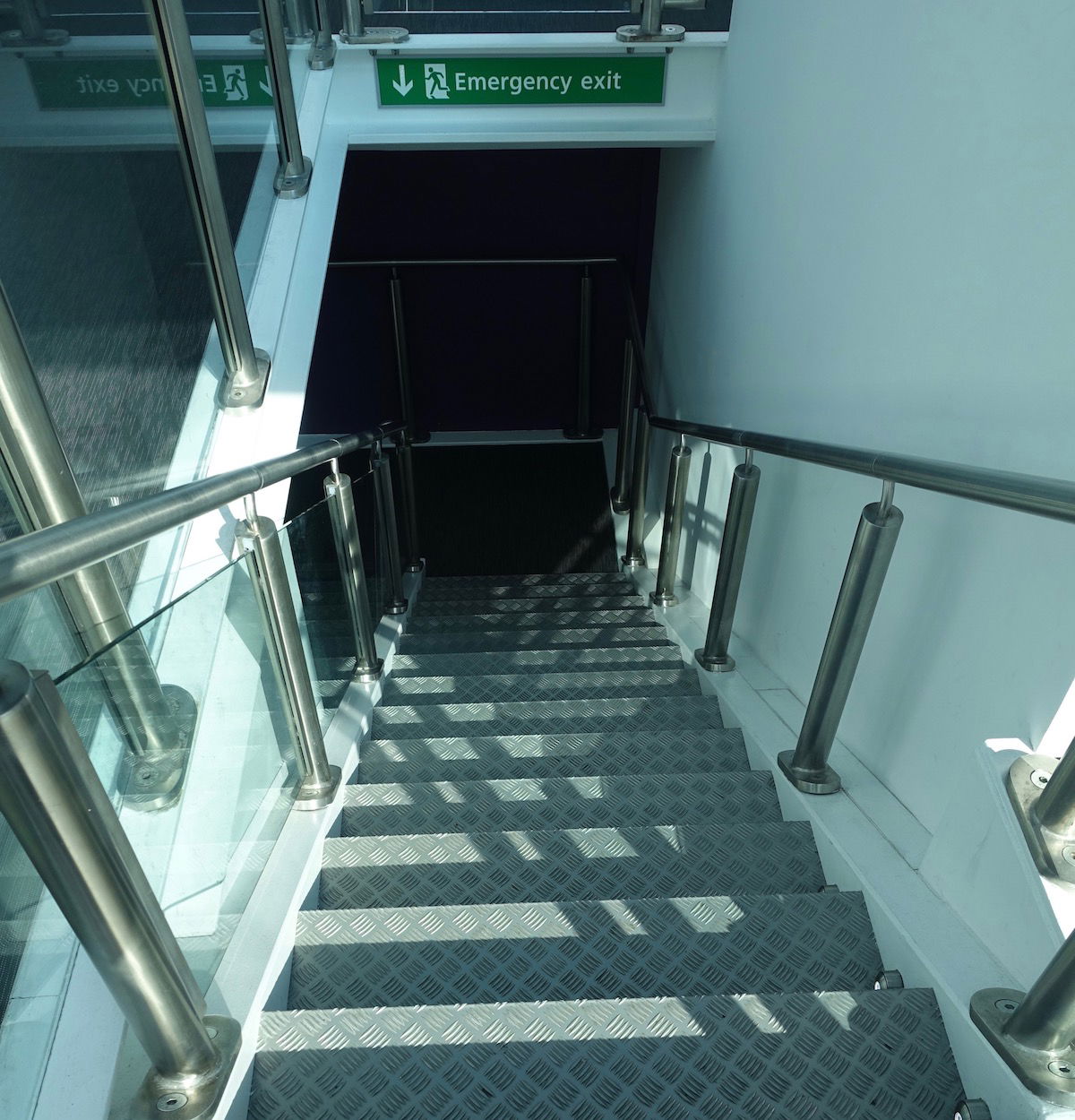 The first thing I noticed was that the room was like a greenhouse — it was hot in there.
There was a departures monitor on the wall.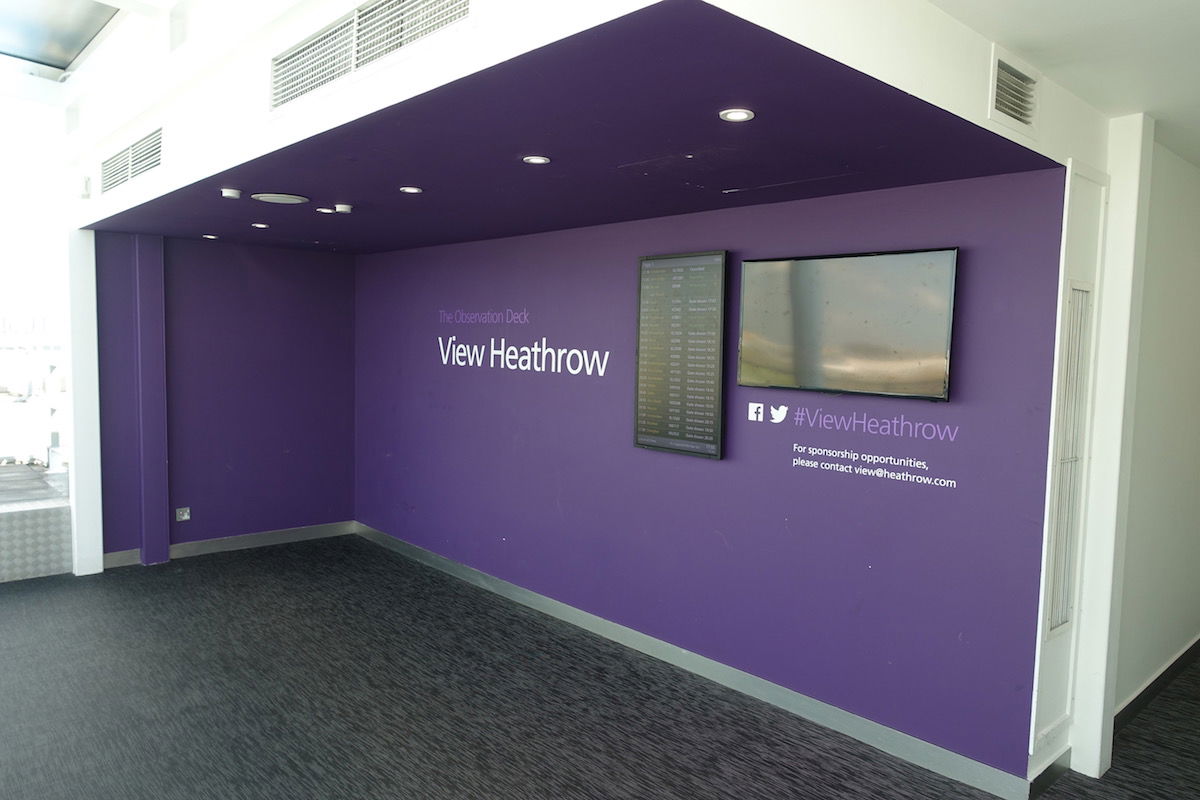 Then there were what they call 270 degree views, though that's perhaps a bit of a stretch. I suppose there were 270 degree views, but they were heavily obstructed.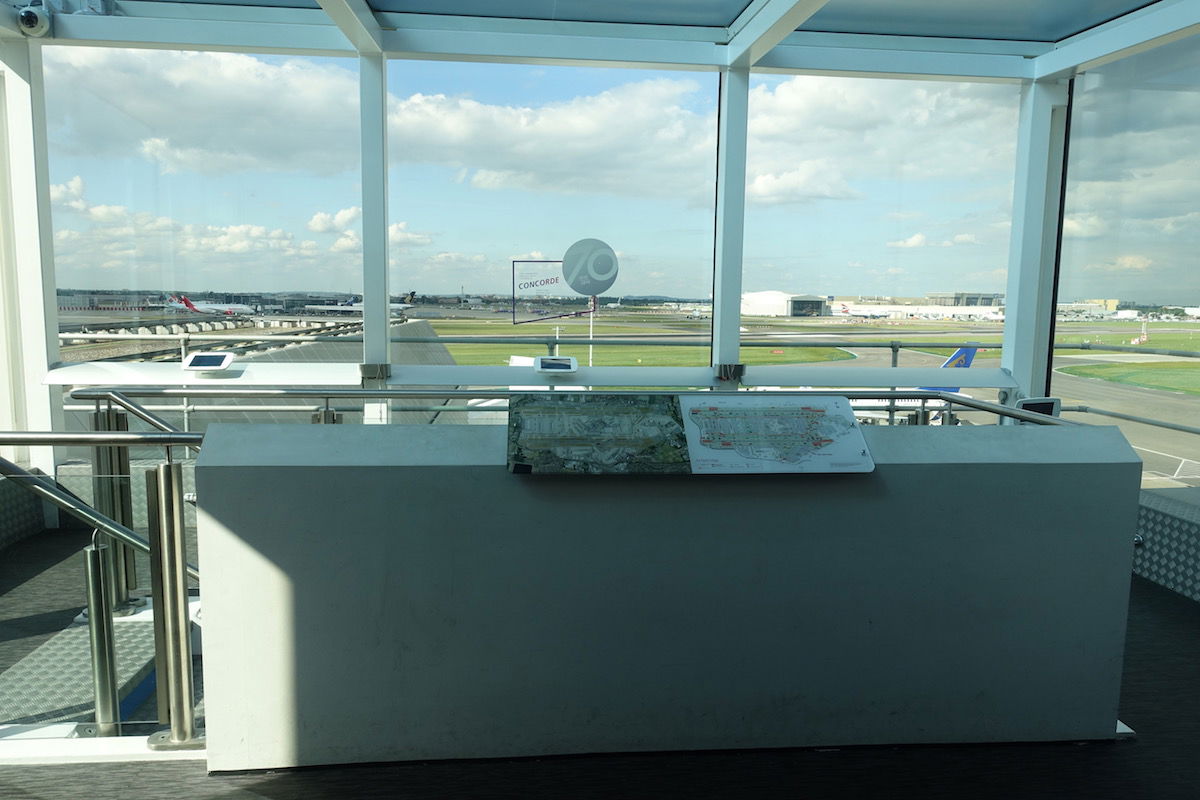 In one direction there were actually great views towards runway 27L (hi Air Astana 757!).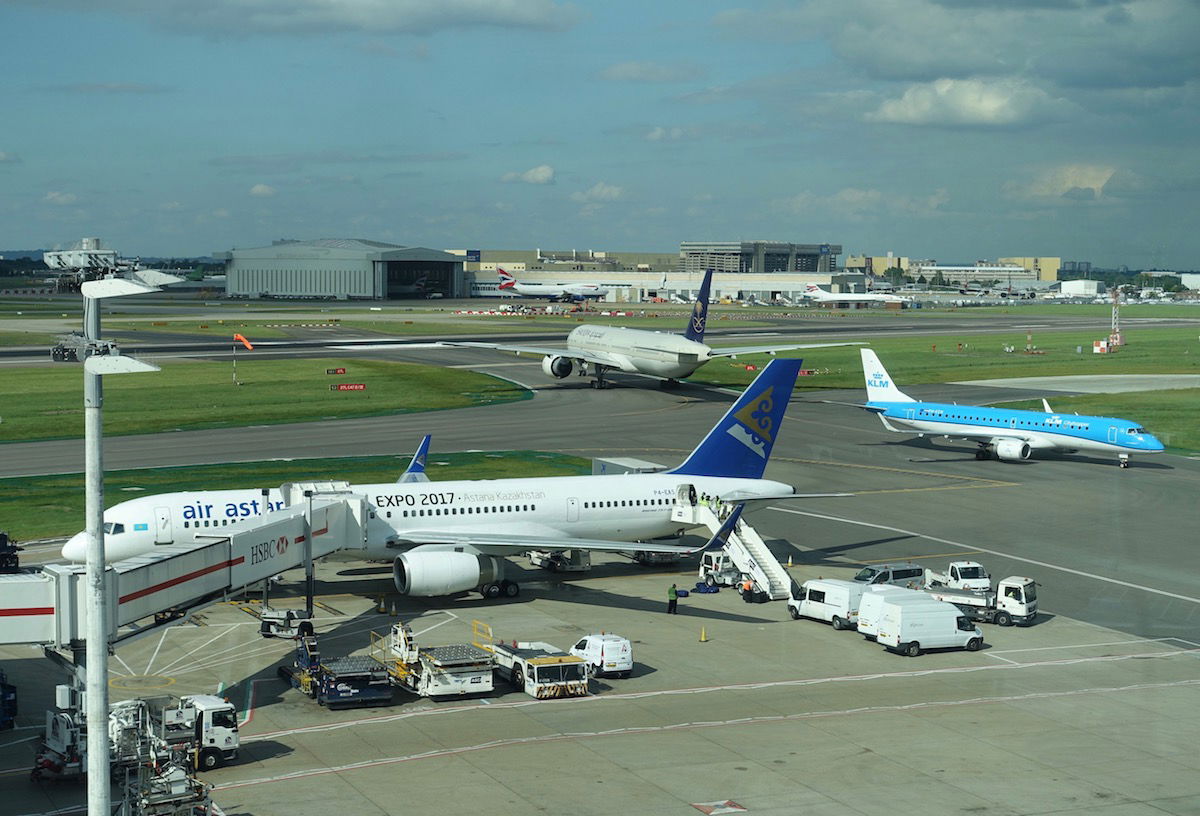 The problem was the other 180 degrees of views, which were heavily obstructed.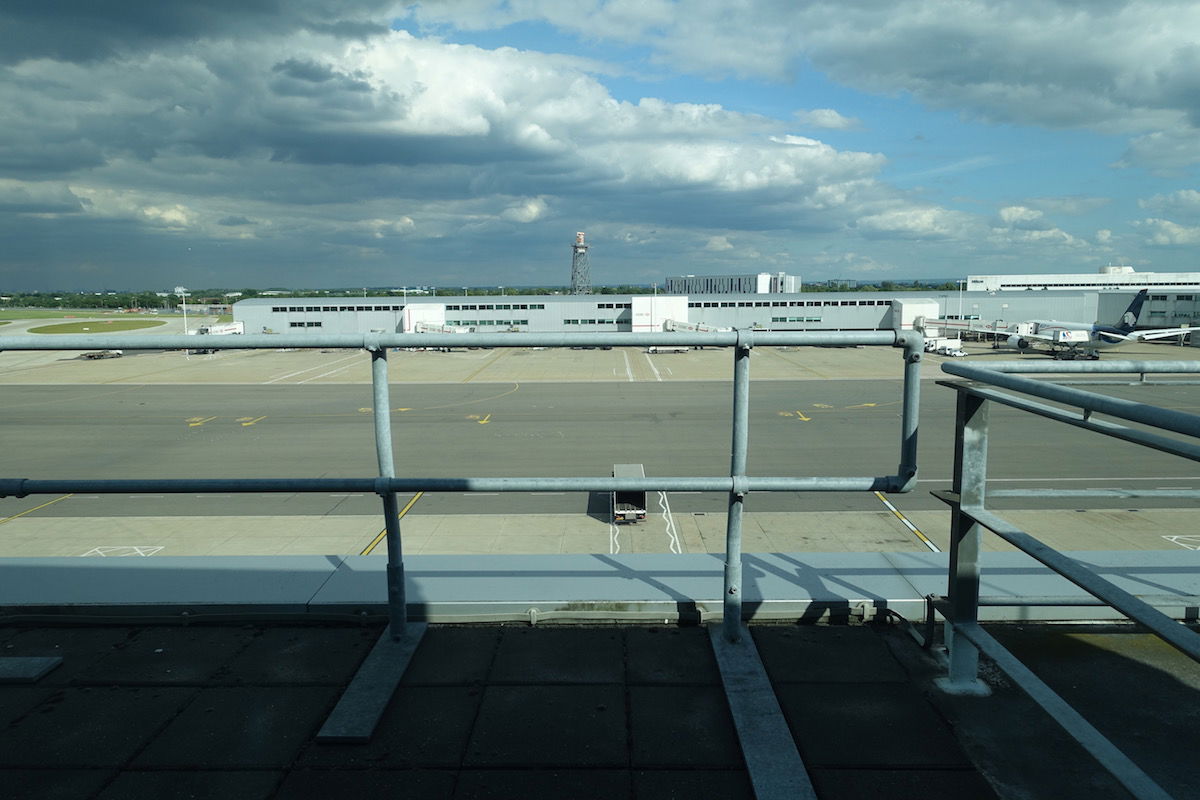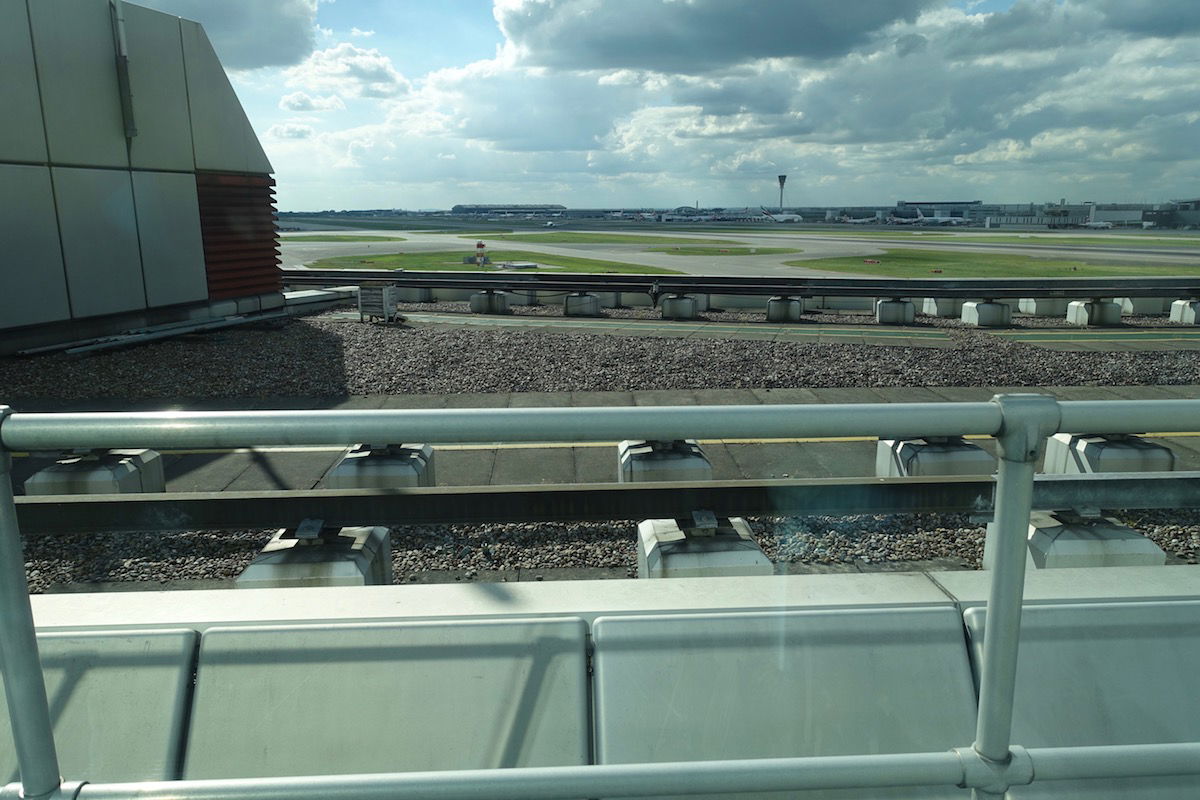 On the plus side, the observation deck did have a cool map of the airport, including the runways.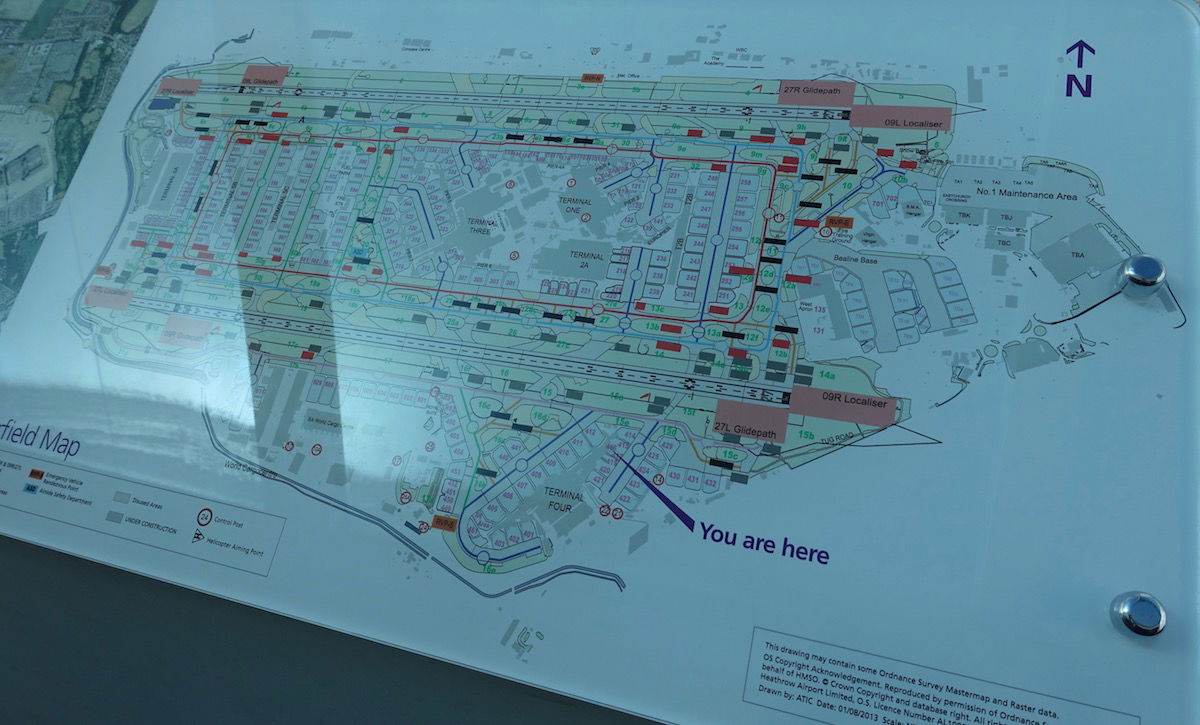 I spent just a couple of minutes there, and then headed to my gate.
Bottom line
I'm not trying to be negative here, in the sense that I appreciate that this is a free activity and I appreciate the effort on the part of the airport. Rather I'm just trying to say that not all airport observation decks are created equal. I'd plan on spending at least 30 minutes at the Haneda Airport observation deck, while about two minutes was sufficient in this space, especially with how hot it was in there.
Bigger picture, however, there are so many areas at Heathrow Airport that have great views. I didn't find the view from here to be any better than much of the rest of the terminal, given that there were only unobstructed views in one direction.
So you might as well pop by if you're in Terminal 4, but personally I wouldn't plan on spending much time here.