Outside air temperatures can have quite an impact on the takeoff performance of planes. Hot air is less dense, which means that planes may need more runway to take off, and may need to restrict the number of passengers and cargo they can carry. While it's rare, extreme heat waves can sometimes cause airlines to cancel flights out of certain airports.
Las Vegas can get very hot in summer, which consistently impacts the takeoff performance of planes. For most flights this isn't an issue, given the long runway at Las Vegas McCarran Airport. Unfortunately even that isn't enough for some airlines.
Hainan started flying to Las Vegas this past December, and it looks like they're having their first issues with the Las Vegas heat. Hainan has adjusted their schedule for Las Vegas flights quite last minute between June 1 and October 1, 2017, due to heat. Per @airlineroute:
Currently their schedule for the route is as follows:
HU7969 Beijing to Las Vegas departing 2:45PM arriving 12:10PM
HU7970 Las Vegas to Beijing departing 1:00AM arriving 5:15AM (+1 day)
Meanwhile as of October they'll switch back to the following schedule:
HU7969 Beijing to Las Vegas departing 2:45PM arriving 12:10PM
HU7970 Las Vegas to Beijing departing 2:10PM arriving 6:25PM (+1 day)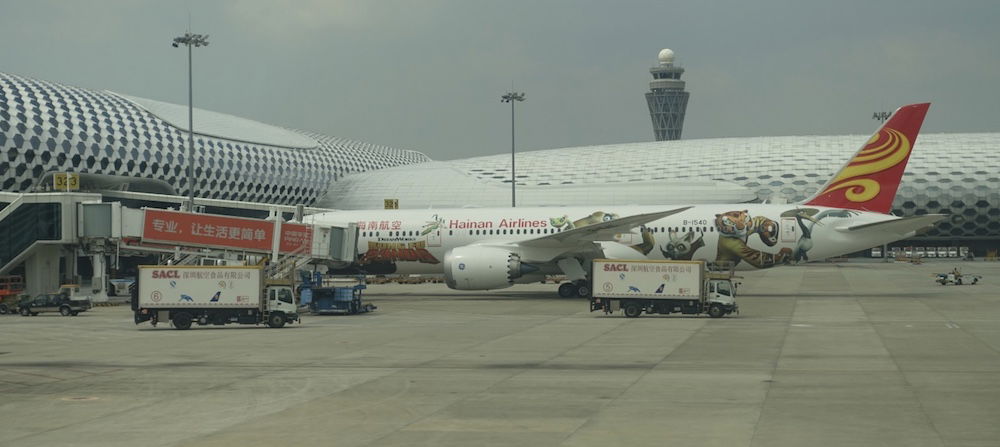 As you'll notice, the eastbound flight timing isn't changing, but rather only the westbound flight timing, meaning that the plane will be on the ground in Las Vegas for about 13 hours.
All of this is despite Las Vegas McCarran having a massively long 14,500 foot runway, which is the third longest in the US. My guess is that the 787 could take off from McCarran midday, but that it would be weight restricted, meaning they'd have to sacrifice cargo or passengers.
I suspect they could in theory take off later in the afternoon rather than waiting until after midnight, though that would ruin any connection opportunities in Beijing, so at that point they're better off just delaying the flight so that it arrives in Beijing in the morning.
While I don't think Qatar Airways will ever actually commence their planned Las Vegas to Doha flight, I wonder if they'd have to adjust their flight time as well, given that they have it scheduled to depart Las Vegas at 3PM. Then again, the flight is scheduled to be operated by a Boeing 777-200LR, which I believe has better takeoff performance. Furthermore, Qatar Airways is no stranger to heat, being based in Doha. 😉
This is all hypothetical anyway, since I doubt the flight will ever get off the ground.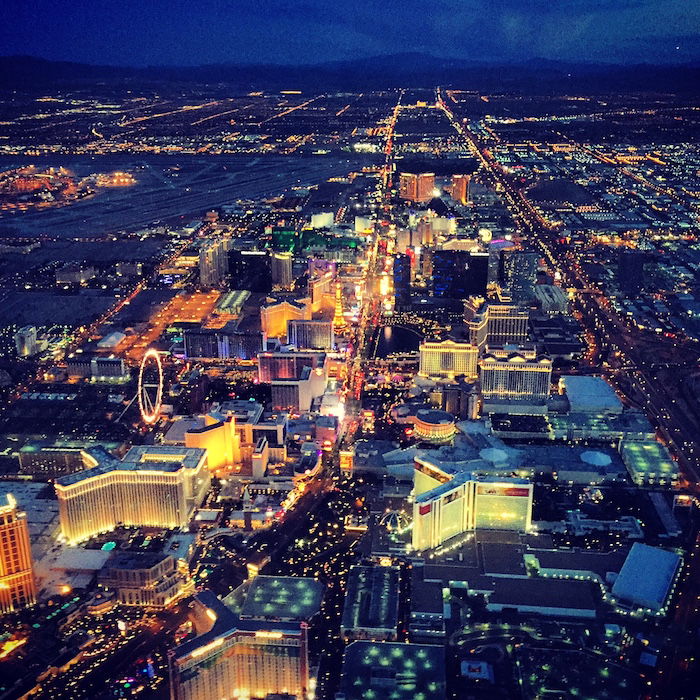 It's amazing the impact weather can have on flights…