I'm very fortunate when it comes to immigration, as I almost never get sent to secondary screening. Sometimes I'm surprised by that, given how many stamps I have in my passport. I don't think that this is how it should be, but I suspect being a white, male traveler, with an American/German passport, is part of that.
In the hundreds of times I've entered countries, I can count on one hand the number of times that I didn't have a totally smooth process. So when things don't go right, I do for a moment get worried, especially in countries with a lot of inconsistent rules and laws.
Anyway, yesterday upon arrival in Dubai I queued at immigration, and after about a 10 minute wait, got up to the counter. The immigration officer stamped my passport as usual, but then stopped for a second. He looked at his computer, and continued to do so for maybe 1-2 minutes. My general approach when it comes to encountering situations like this is that "less is more," so I didn't ask what was going on, but just stood there.
Eventually he ushered me over to another desk, where he put a different stamp in my passport. At this point I realized that this stamp was intended to undo the entry stamp he originally put in there, as he stamped the word "Cancelled" on my entry stamp twice — he was revoking my entry to the UAE.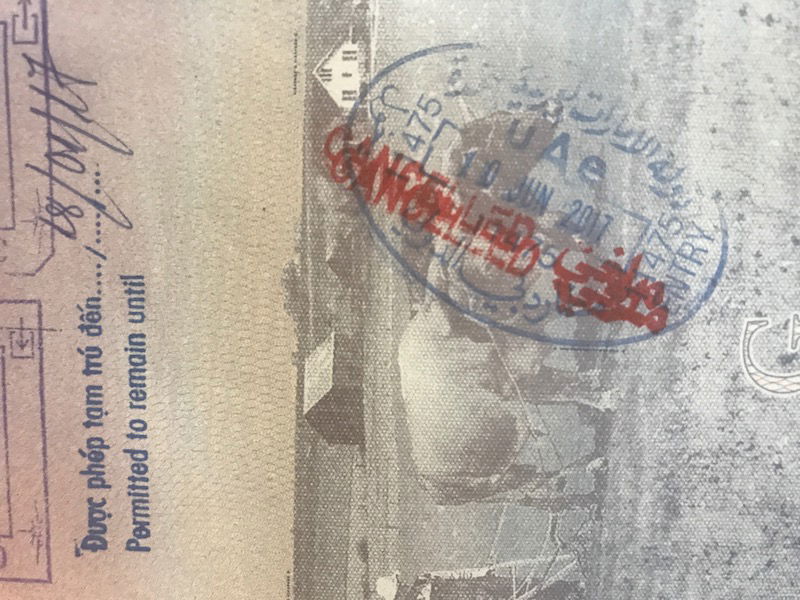 He gave me tiny slip of paper (which he ripped from a bigger random piece of paper), and scribbled something on it in Arabic, and told me to go to counter #1. This was back before the immigration checkpoint, so I had to walk back in the direction I came from.
This wasn't just a random secondary screening, but rather I was being sent to the immigration office. Hmmm…
I don't want to say that I was worried, since I didn't do anything wrong (as far as I knew), but I think just about anyone feels some level of uneasiness when their entry stamp into a country is revoked, and they're sent to some desk.
So I went up to that counter, and presented my boarding pass and the piece of paper with something scribbled on it. He looked at it, and said "have a seat."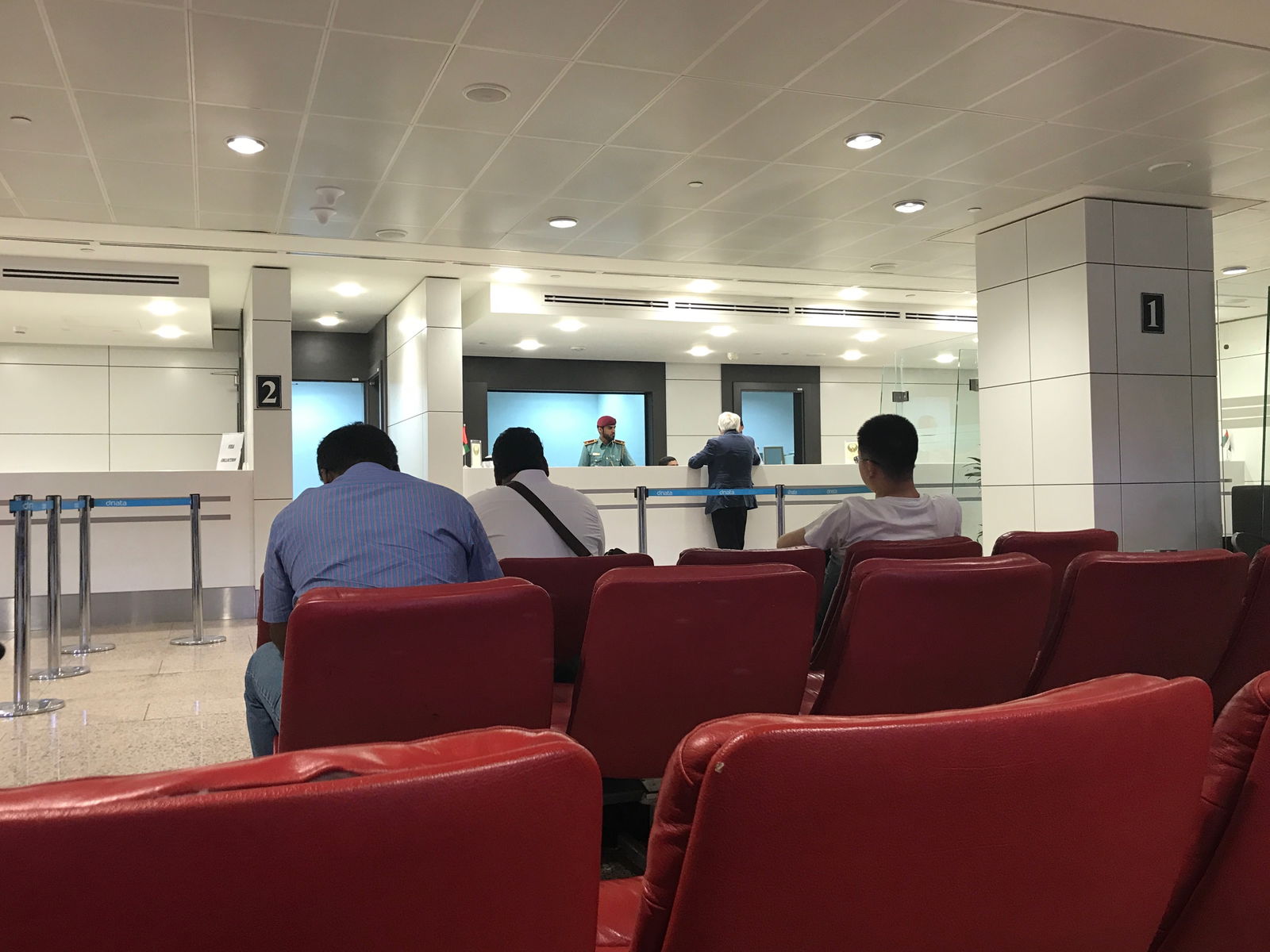 "Okay. Is there something wrong?"
"Just have a seat."
At this point I was a bit worried, as I wasn't sure what was going on.
10 minutes passed… 20 minutes passed… 30 minutes passed. At this point I tweeted the following:
Ending a long travel day in secondary immigration at Dubai Airport. Hmmm…

— Ben Schlappig (@OneMileataTime) June 10, 2017
At this point a friend texted me, saying that he always has to go through secondary immigration at Dubai Airport, but doesn't have the same issue at Abu Dhabi Airport. At first I figured our situations were different, but he said that they always write something on a piece of paper in Arabic, tell him to go to the immigration counter in the back, they do something, and then 30 minutes later all is fine.
Whew, I was at ease when he said that, since it sounded similar to my situation.
Sure enough, a few minutes later my name was called and I was given my passport back and told to just walk straight through immigration, without any sort of an explanation. Whew!
So what caused this? I'm not sure exactly, but I've consistently had some mild computer issues when entering the UAE. I'm not sure if it involves the fact that I sometimes enter the UAE on my German passport, and other times on my US passport. Or if it involves that I have E-Gate in the UAE, and sometimes only use it on arrival and not departure, or vice versa (since the machines seem broken half the time).
So as scary as having your entry stamp revoked can be, sometimes weird things just happen and there's nothing to be worried about.