A week ago several Gulf countries cut ties with Qatar, which certainly caught a lot of us off guard. One of the implications of this is that Qatar Airways has been forced to discontinue all flights to Saudi Arabia, the UAE, and Bahrain. It goes beyond that, though. The UAE isn't even letting non-Qatari planes use UAE airspace if they're flying to or from Doha. Heck, in the UAE "sympathizing with Qatar" is even punishable by a jail sentence of up to 15 years.
Last year Qatar Airways opened a wonderful new lounge at Dubai Airport Terminal 1.
Qatar Airways' own lounges are among the best in the world, especially at outstations. I flew out of Dubai Airport Terminal 1 today, and I'm sure I'm not the only person who was curious how the airport authority has chosen to handle the Qatar Airways Lounge. It goes without saying that the lounge is closed, but to what lengths did they go to pretend it never existed? Well, quite some lengths, at least in some ways.
I'd say they did a pretty shoddy job hiding it on the airline lounges sign…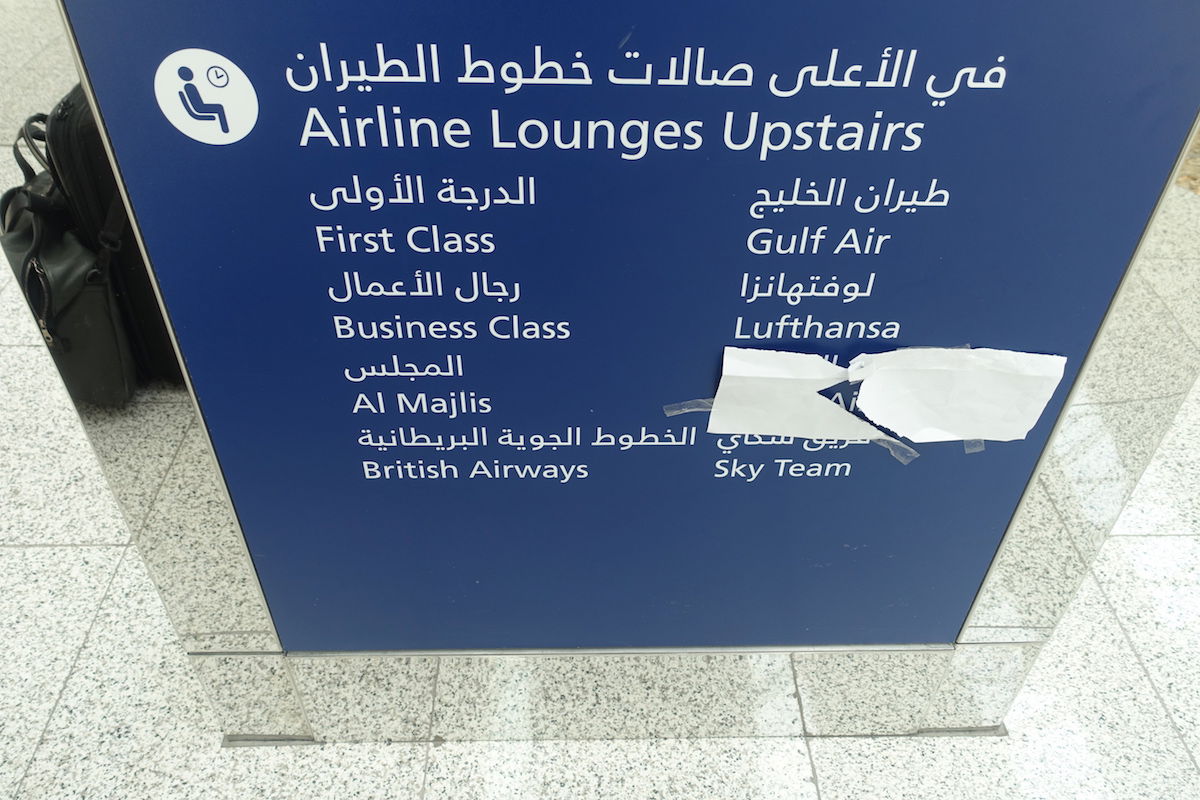 …and also on the terminal map.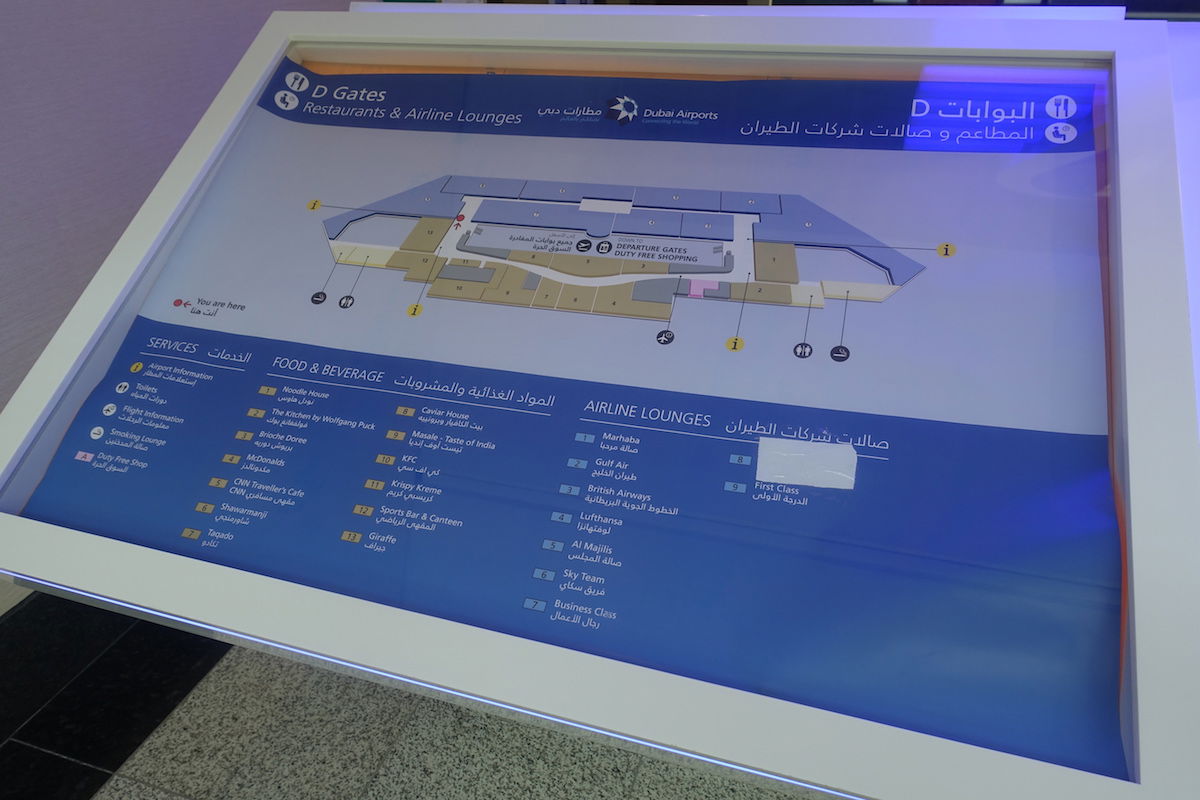 However, they did a significantly less shoddy job masking that the actual lounge ever existed. They removed all the lettering from the outside of the lounge (previously it had Qatar's name on it), and the only thing remaining is the oneworld logo with a black line drawn through it to cover the word "oneworld."
The lounge had a sign on it that simply said "CLOSED."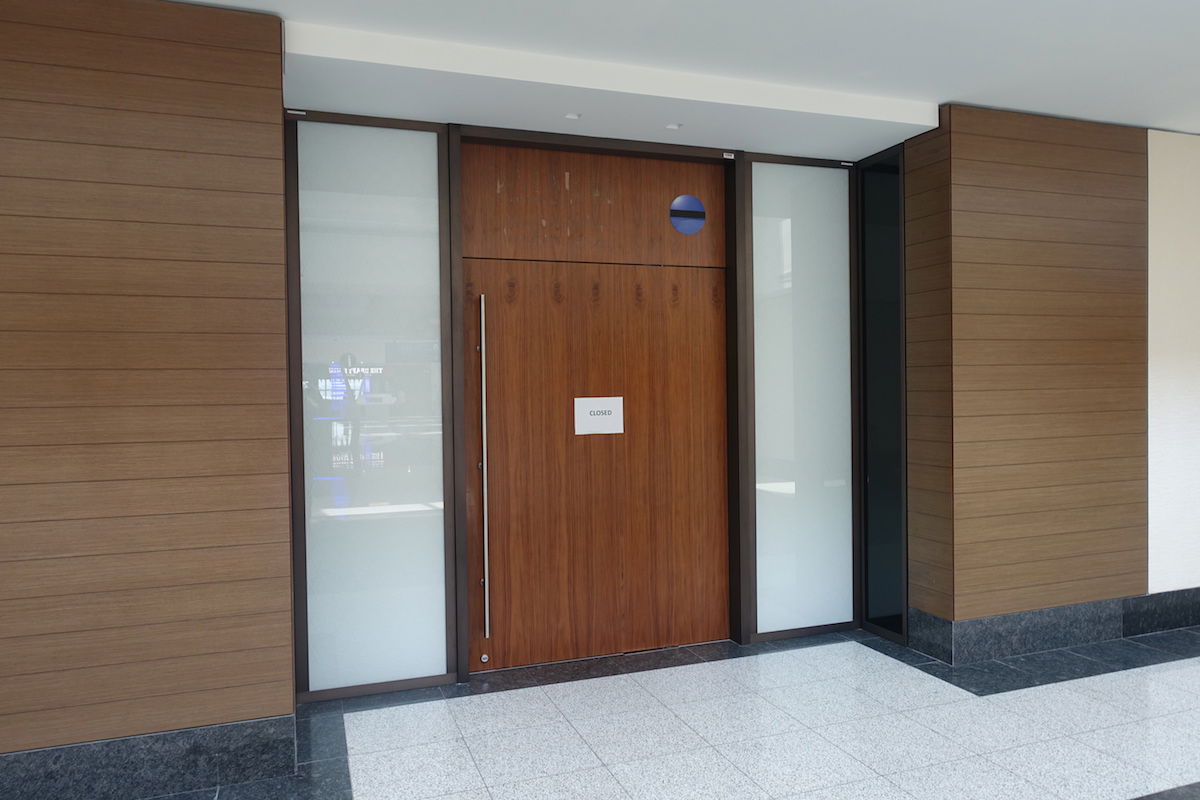 As a point of comparison, here's what the lounge looked like when it opened: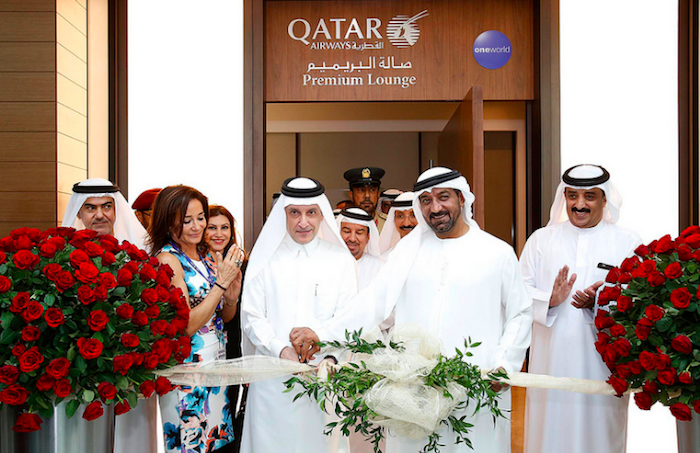 Wow! When this started I'm sure many of us were wondering whether this would be a 24 hour conflict or maybe a decade long conflict. It's certainly not the former. I do find it interesting that they chose to remove the actual lettering from the lounge, rather than just cover it with something, which suggests to me that they're not expecting this to be a temporary thing. Then again, it could also be primarily to send a message to Qatar.