This has been a week of recovery for me. After spending almost all of June outside the US, I'm catching up on rest this week before continuing on my next adventure next week (I'll have more on that shortly).
On the miles & points and airline front this has been a fairly slow week, given that July 4 was on Tuesday. We saw a new bonus on the IHG Card, a crazy incident on a Delta flight, LOT announcing flights between Budapest and the US, and more.
With that out of the way, here's a recap of this week on the blog:
Featured Stories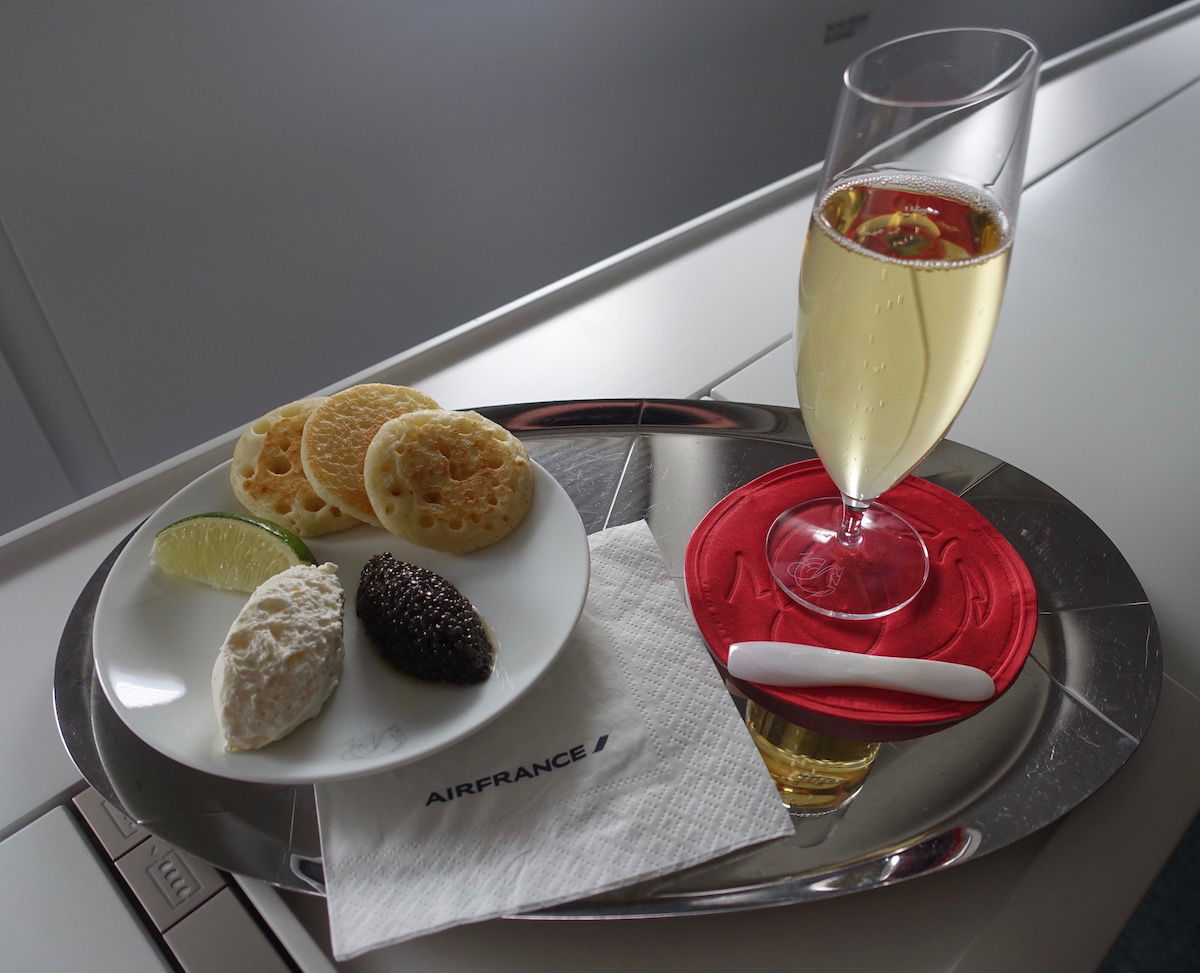 Back in 2015 I wrote a post with what I consider to be the world's best first class airline products. An updated version of this is long overdue, especially now that I've flown a couple of new first class products. The reason I hadn't written an updated review yet is because I hadn't flown Air France's new 777-300ER La Premiere. Now that I have, I think I can safely say that I've flown every one of the world's best first class products.
However, I'm going to make this post a bit different. Soon I hope to publish my actual list ranking the world's top 10 first class product, but in this post I want to share which airline I consider to be the best in each of 10 categories. This is taking inspiration from the way Skytrax does ratings, as they rate the best airline in a bunch of categories.
---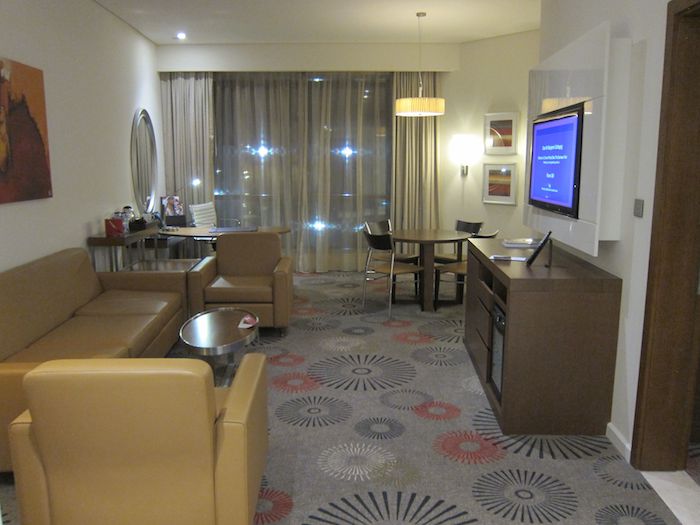 The IHG® Rewards Club Select Credit Card is one of my favorite hotel credit cards, and it now has a big new 80K point welcome bonus.
The card is offering a welcome bonus of 80,000 IHG Rewards Club points after spending $1,000 on the card within the first three months. On top of that, you can get 5,000 bonus points if you add an authorized user and have them make a purchase within the same time frame. The card has a $49 annual fee, which is waived the first year.
---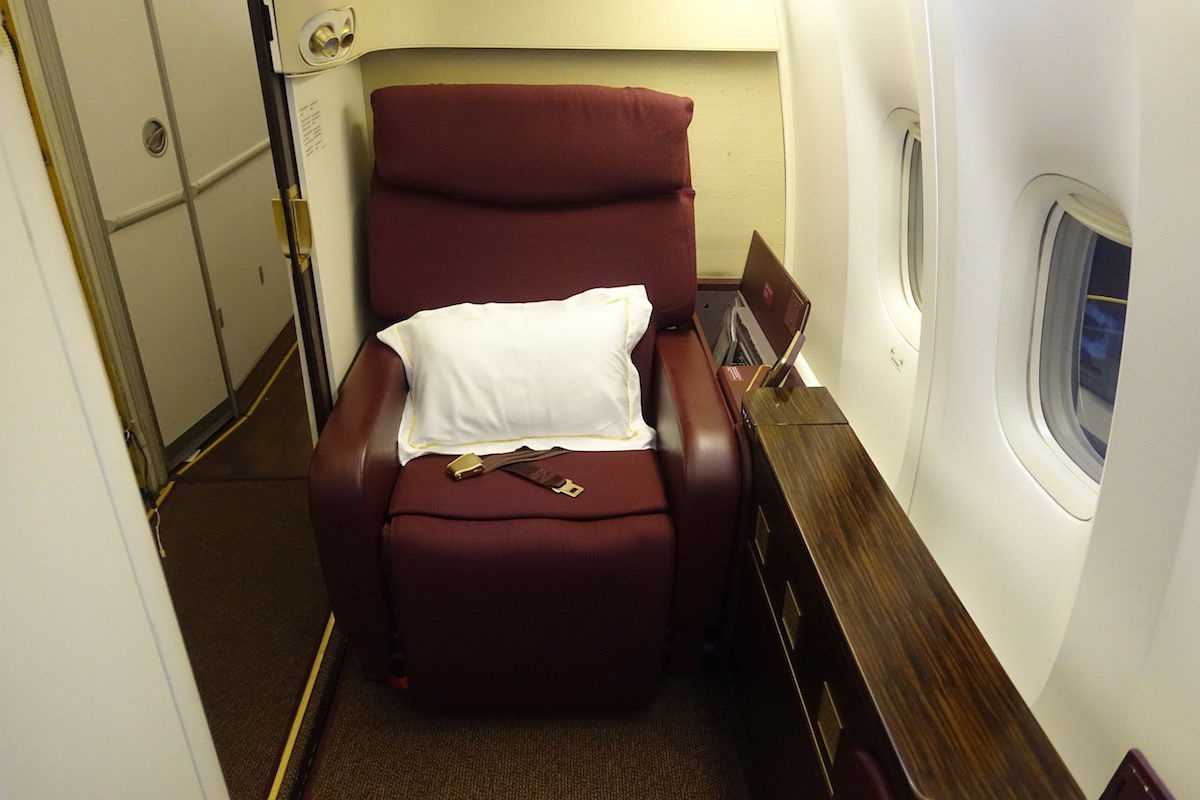 There were a couple of reasons I was especially excited about my first flight in Jet Airways first class.
First of all, last year I flew Air India's 777 first class, so I was curious to see how Jet Airways' product compared.
Second of all, the funny thing is that I had already flown the Jet Airways first class product three times on other airlines. Jet Airways used to lease their planes out to other airlines, so I've flown the actual product already on Turkish, Thai, and Etihad.
---

TIPS: Earning Miles & Promos
OfficeMax & Office Depot Expand Awesome Rewards Program… With A Catch
Big New 80K Point Sign-Up Bonus On The Awesome IHG Card
Each Bank Has Different Rules For Credit Applications — Here's What You Need To Know
Great Deal: Get $30 Off A $60 Amazon Purchase With Amex
Like To Live On The Edge? Alitalia Will Give You Bonus Miles If You Book Travel On Them
Buy American Miles For As Little As 1.72 Cents Each Through July 31, 2017
Great Amex Offer: 20,000 Points For $1,000 Spend With Airberlin
Hours Left For The Biggest Ever Delta Amex Sign-Up Bonuses
When Is A Targeted Credit Card Spend Bonus Worth Taking Advantage Of?
TRICKS: Redeeming Miles
Convert Citi ThankYou Points Into Hilton Honors Points With A Bonus
Here's How You Can Tell Your Priority Pass Cards Apart
TRAVEL With Ben (Lucky)
My First Time Missing A Flight In Years
We Booked A China Trip On Xiamen Air!
The World's Best First Class, Broken Down Into 10 Categories
Meet My Antique Passport Holder
6 Reasons Air France La Premiere Is Simply Fantastique
REVIEWS & Trip Reports
Review: Tunisair Business Class A330 Tunis To Montreal
How To Get From Dubai To Oman's Famous Northern Fjords In Musandam
Review: Tunis Airport Lounge
Review: Sheraton Tunis
Review: Tunisair Business Class A320 London To Tunis
Review: SkyTeam Lounge London Heathrow Airport
Review: Yotel London Heathrow Terminal 4
Review: Jet Airways First Class 777-300ER Mumbai To London
Review: Jet Airways Business Class 737 Dubai To Mumbai
Review: The GVK Lounge Mumbai Airport
Review: SkyTeam Lounge Dubai Airport
NEWS & Updates
How Much Force Is Too Much When Trying To Restrain A Passenger?
The Puzzling Reason Qatar Airways Canceled Four A350 Orders
It's Official: LOT Polish Is Adding Flights From Budapest To New York & Chicago
I'm Not Sure What To Make Of This Travel Horror Story
The INSANE Details Of What Happened On Yesterday's Delta Flight That Left Several Injured
Corsair Is Introducing A Business Class Product
Brilliant: Video Perfectly Sums Up Why Intra-Europe Business Class Is The Worst
Air France Is Introducing Macaron & Creme Brûlée Flavored Gum
Uber Has Now Rolled Out In-App Tipping In 120+ Cities
Qatar Airways CEO Calls American CEO "Frightened"
Ouch: Alaska & American Are Devaluing Their Partnership As Of January 1, 2018
United Backtracks On Basic Economy… A Little
The US Electronics Ban Is Now Lifted For Qatar Airways Flights
Norwegian Is Adding Flights From London To Austin & Chicago
LOT Polish To Add Flights Between New York And… Budapest?!
Couple Has Thousands Of Dollars Stolen From Them In Emirates First Class
Restrictions On Electronic Devices Lifted For US-Bound Emirates Flights
The US Electronics Ban Is Now Lifted For Turkish Airlines Flights
Details Of British Airways' Business Class Improvements
The TSA Continues To Miss 95% Of Weapons — HOW IS THIS OKAY?!?
You Can Now Eat For Free At Brisbane Airport With Priority Pass
EL AL Schedules Their First 787 Routes
Delta Allegedly In Talks To Buy A 24% Stake In Jet Airways
Footage I Had Never Seen Of The Crash Of Asiana 214 At SFO
Hong Kong Airlines Wants To Start Los Angeles Flights In December 2017
Great News: Etihad Is No Longer Subjected To The US Electronics Ban
Delta's "Documentary" About The Gulf Carriers… Oy Vey!
---
I hope everyone has a great rest of the weekend!