A couple of weeks ago Uber announced that they were planning on making some major changes for their drivers, which they referred to as "180 Days Of Change." This follows their former CEO stepping down, and the company having generally gone from a beloved underdog trying to revolutionize transportation, to a company that many began protesting.

Uber said that they plan on adding in-app tipping in the US, in hopes of helping their drivers earn more money.They initially rolled it out in Seattle, Minneapolis, and Houston, and said that they plan on rolling this out in all US markets by the end of July.
Tech Crunch is reporting that as of today Uber has rolled out in-app tipping in over 120 cities in the US. This includes most major cities, including Los Angeles, New York, San Francisco, and many more. However, you may not necessarily notice this immediately:
This will be available with the latest version of the app, so you'll have to make sure you have the latest version of the app
Drivers will have to opt-in to accepting tips, so not all drivers will immediately have this enabled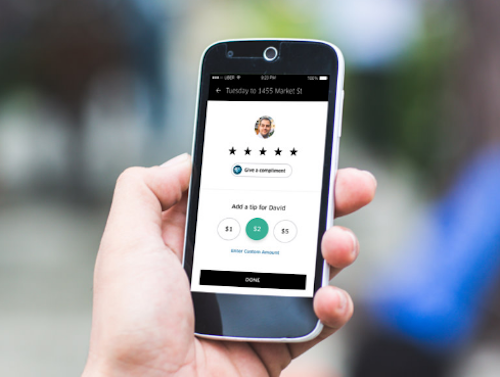 As a reminder, in the app you'll have the option of adding a $1, $2, or $5 tip, or you can add a custom tip amount. You'll have up to 30 days to tip. The driver will typically rate you right after a ride (they need to do so before accepting another ride), so hopefully this ends the practice that some drivers have of giving bad ratings to those who don't tip.
I suspect that most people still won't tip, though I think this is a step in the right direction, and will hopefully help to start to turn around the culture at the company. Given how creative some drivers have been in soliciting cash tips up until now, I wonder if that's a practice that may continue, as many drivers probably prefer cash tips.
Do you plan on using Uber's new in-app tip feature?