Fox9 Minneapolis-St. Paul reports on how this past week the TSA at MSP Airport missed 95% of weapons, etc., that were brought through security as part of an internal test:
Last Thursday, what's referred to as the "Red Team" in town from Washington D.C., posed as passengers and attempted to sneak items through security that should easily be caught.

In most cases, they succeeded in getting the banned items though. 17 out of 18 tries by the undercover federal agents saw explosive materials, fake weapons, or drugs pass through TSA screening undetected.

Two sources told Fox 9 that the tests carried out Thursday were eventually stopped after the failure rate reached 95 percent.
This isn't the first time the TSA has performed so poorly. In 2015 the TSA failed 67 out of 70 tests that were conducted around the nation, also giving them a 95% failure rate.
The only area where the TSA is excelling is with consistency, it seems. And by consistency I mean the ~95% fail rate they're achieving.
The fact that this continues to happen and nothing is done about it just blows my mind. That's part of the reason that I found the electronics ban so laughable. We're implementing something like that for flights to the US, while our flights within the US continue to have next to no security.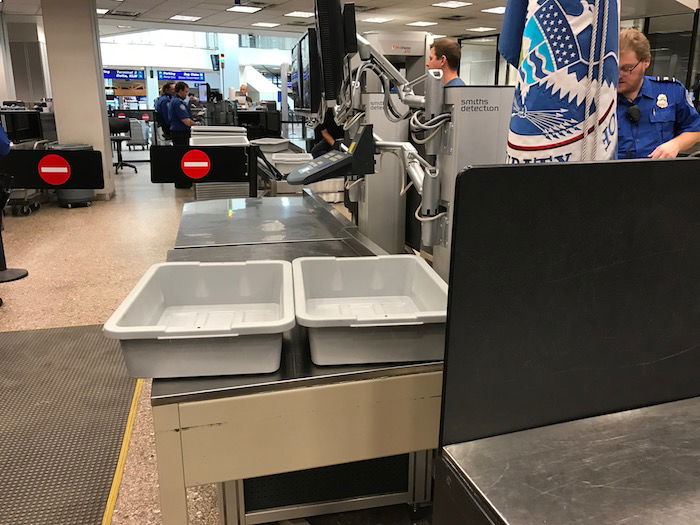 Let's be perfectly clear here — the reason nothing has happened on planes in the US in the past decade isn't because the TSA is keeping us safe.
I don't necessarily expect government organizations to be the most effective, but the fact that the TSA continues to have a 95% failure rate and nothing is done about it is just beyond reproach.
What does the TSA have to say about this situation?
"TSA cannot confirm or deny the results of internal tests and condemns the release of any information that could compromise our nation's security."
Hey TSA, how about you condemn the horrible failure of your organization? What's compromising our national security isn't these results being released, but rather how ineffective the organization is.