There's more great news when it comes to the electronics ban for US-bound flights. A couple of days ago it was announced that the US electronics ban no longer applies to Etihad Airways flights, and today it was announced that as of July 5, 2017 (tomorrow), the US electronics ban will no longer apply to Turkish Airlines flights. That means you can once again bring your larger electronic devices into the cabins of Turkish Airlines flights bound for the US.
Dear Passengers, #WelcomeOnBoard to our US-bound flight. Please fasten your seatbelts and enjoy your own electronic devices. pic.twitter.com/WbcZwNPhrf

— Turkish Airlines (@TurkishAirlines) July 4, 2017
This is awesome news, and follows last week's announcement that the US is introducing new security requirements for US-bound flights. This means you can expect more thorough security measures at most international airports when flying to the US. However, this also means that if airlines previously impacted by the electronics ban comply with the new policies, they'll have the ban lifted.
It's no surprise that the electronics ban was lifted so quickly for Etihad, given their US Pre-Clearance facility at Abu Dhabi Airport. They already had enhanced security measures in place, so it didn't seem logical that the ban ever even applied for flights from there (then again, it never seemed like much thought was put into it anyway).
However, I'm pleasantly surprised by how quickly the restriction was lifted from Istanbul, since I figured that the US would have more security concerns with that airport than Doha, Dubai, etc.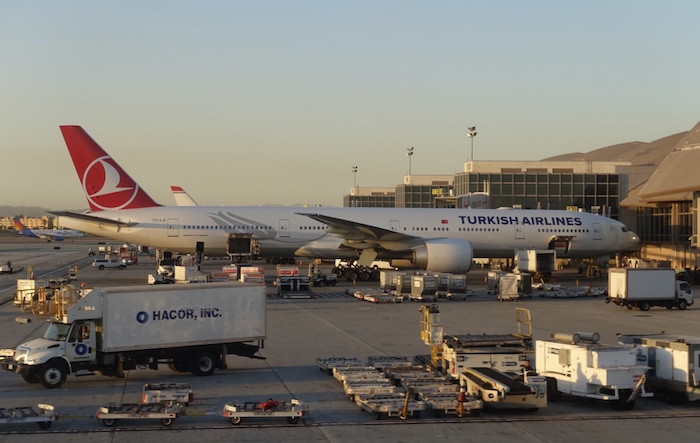 Then again, since the US isn't publicly revealing what the enhanced security measures are, I guess we really don't know what changes had to occur.
Here's to hoping the remaining airlines have their bans lifted soon as well.
Lastly, one interesting thing is that the UK version of the electronics ban applies to Turkish Airlines, though there hasn't been an announcement as to whether or not that will be lifted. The UK version of the electronics ban never applied to Emirates, Etihad, or Qatar.
Is anyone flying Turkish from Istanbul to the US anytime soon? If so, please report back on your experience with security.