On Wednesday I wrapped up a crazy, three week round the world trip, ending with a Philippine Airlines reverse redeye from New York to Vancouver. After largely hibernating for the past few days, I'm now getting ready for my next big adventure, so stay tuned.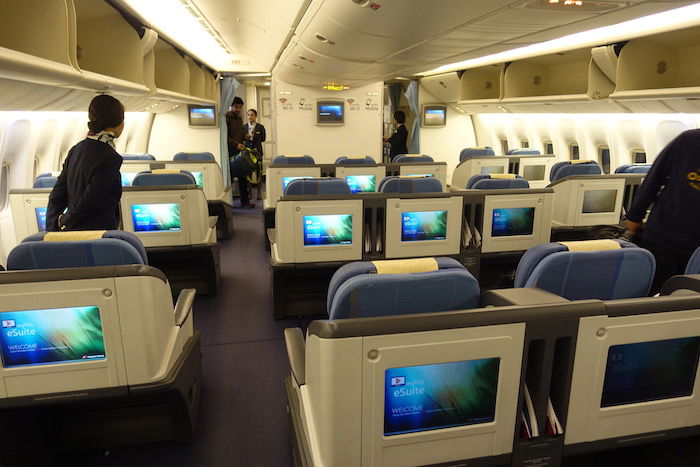 On the news front this has also been an interesting week. World of Hyatt finally went "live," as did Hilton's new Points & Money awards. On top of that, we learned about changes coming to the Amex Platinum Card, and also saw quite a deal from British Airways for joining dating websites, which has been more of an adventure than many of us bargained for.
With that out of the way, here's a recap of this week on the blog:
Featured Stories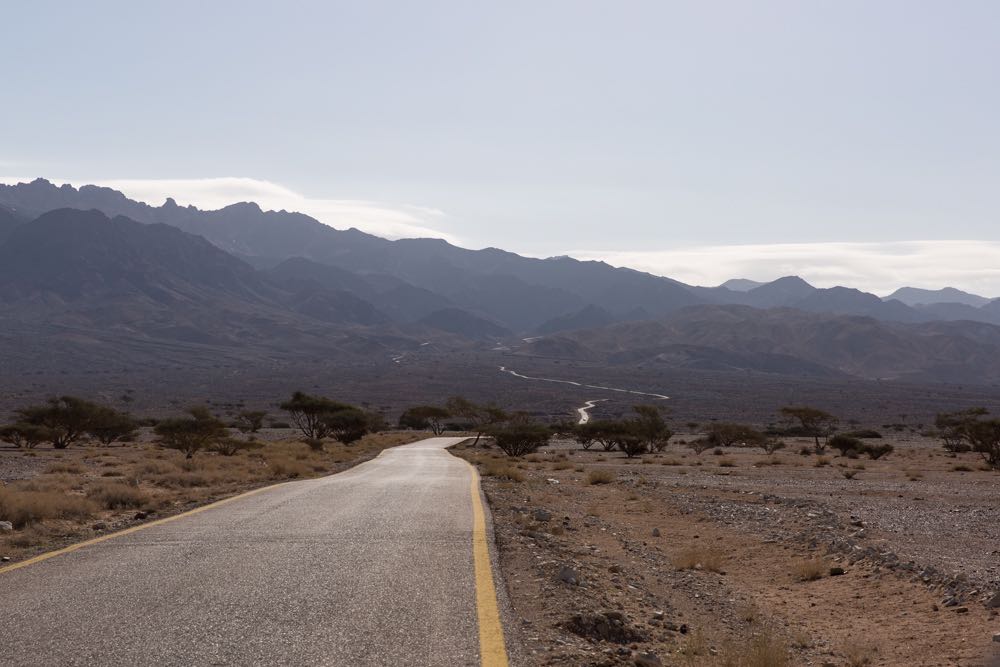 There's an added promotion for both the Chase Freedom® Card and Chase Freedom Unlimited® this month.
You can earn 10x points on up to $2,500 of hotel and car rental purchases made through Chase Ultimate Rewards. The promotion is valid for travel booked through March 31, 2017, though there's no need to travel by then — you can book the hotel or car rental for as far out as you'd like.
---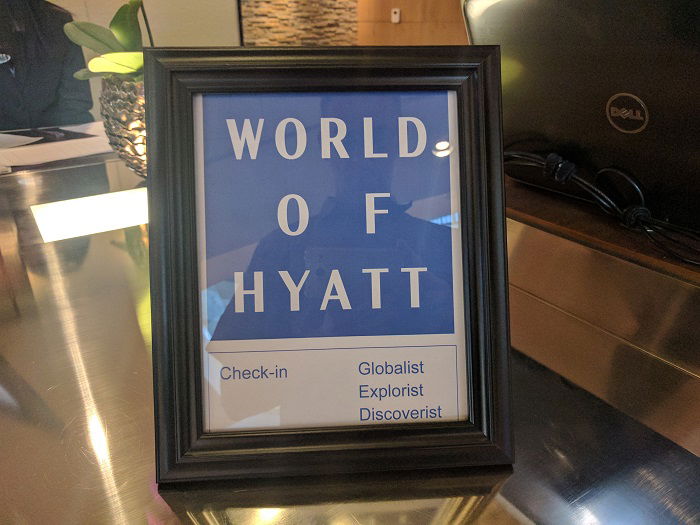 I travel often with my family, and the extra space makes a huge difference. I've been skeptical, however, of how well Hyatt would execute the new complimentary suite upgrades benefit. In short, will we be proactively upgraded to suites, or will we have to fight for them?
I was eager to find out so I booked a room at a Hyatt Regency Wednesday night to see for myself how the Globalist benefits are being delivered. Tiffany did likewise, so we now have two very early World of Hyatt Globalist experiences to share.
---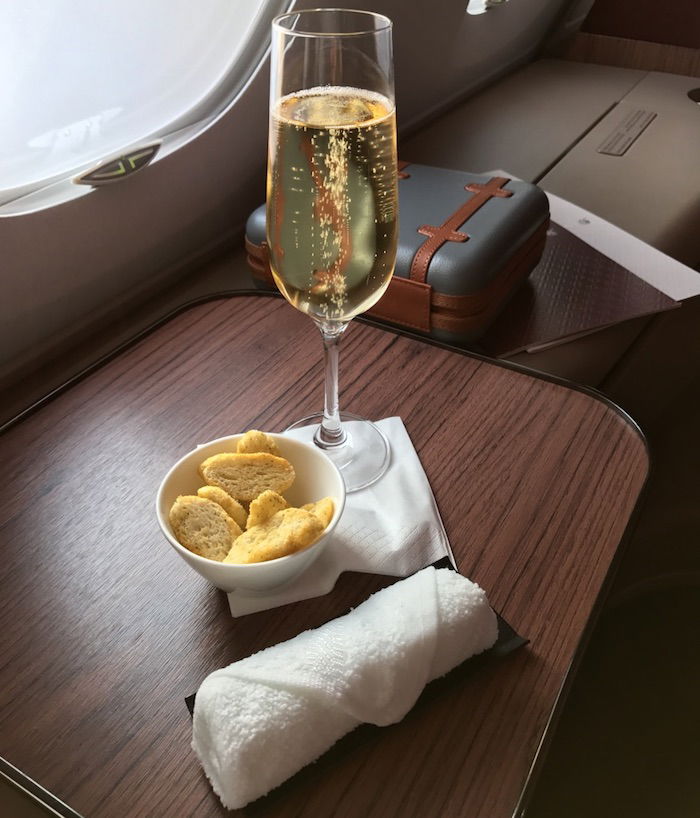 Last Friday I flew Qatar Airways A380 first class from Doha to Paris. While Emirates and Etihad are continuing to invest in their first class product, Qatar Airways takes a different approach. Their CEO is on record as saying that there is no need for first class, given how good he believes Qatar's business class product is.
After my flight, I sort of agree… because if you cut the first class soft product enough, it feels like business class.
Perhaps that's part of the problem here — I do believe that Qatar Airways has the world's best business class product (even before they introduce super business class), but then they do very little to differentiate first class.
---

TIPS: Earning Miles & Promos
The Three Fantastic No Annual Fee Credit Cards I Have
Everything You Need To Know About Sheraton Lounge Access With The SPG Business Amex
A Business Card Is Offering 10x Points On Hotels & Car Rentals
IHG Rewards Club Members Can Now Save Money On Gas Purchases
Earn 10x Points On Hotels & Car Rentals This Month
Good & Bad News With The British Airways Dating Site Offer
Will I Keep The Amex Platinum Card After The Upcoming Changes?
Should You Also Join eHarmony For 130 Avios Per Dollar?
JetBlue Is Offering Double Points On All Flights This Spring
I Earned 82,285 Avios For Joining A Dating Website!
AMAZING DEAL: Join A Dating Site And Earn 150 Points Per Dollar!
Daily Getaways Is Returning In 2017
Choice Hotels Spring Promotion: 8,000 Bonus Points After 2 Stays
Sale: Buy Starpoints For Up To 30% Off
Act Fast! $30 Off A Hotel Through Travelocity
Why You Might Want To Claim Missing Hyatt Welcome Amenity Points Soon
Last Day For Two Great Citi American Card Sign-Up Bonuses
Great Promotion For New JetBlue TrueBlue Members
I Just Bought 264,000 LifeMiles
Earn Shiploads Of United Miles Renting Cars From Hertz
Last Chance: Register To Buy LifeMiles With A 140% Bonus
Amex EveryDay Preferred Card Vs. Blue Cash Preferred Card — Which Is Better?
Review: Amex EveryDay Preferred Credit Card
TRICKS: Redeeming Miles
Singapore KrisFlyer Announces Award Chart Devaluation As Of March 23, 2017
Hilton's New Award Pricing Is Now Live — Here's What You Need To Know
Should You Transfer Citi ThankYou Points To JetBlue With A 50% Bonus?
Air France FlyingBlue's March 2017 Promo Awards
Club Carlson's 2017 Hotel Category Changes
TRAVEL With Ben (Lucky)
Here's The Letter I Received From The Department Of Homeland Security
How I Voted In This Year's Freddie Awards
How Do I Stay Productive On The Road?
The DHS Has Reviewed My "SSSS" Case…
Why Qatar Airways First Class (Sort Of) Disappointed Me
I'm Going To Start Banning Some Commenters…
I Can't Believe How I'm Flying From New York To LA…
REVIEWS & Trip Reports
The Sharah Mountains & Little Petra
Review: Feynan Ecolodge
Driving The King's Highway In Jordan
Philippine Airlines 777 Business Class In 10 Pictures
Review: Hello Kitty Ridiculousness At Taipei Airport
Review: Novotel Taipei Taoyuan Airport
Review: EVA Air Business Class 777 Los Angeles To Taipei
NEWS & Updates
How I Voted In This Year's Freddie Awards
Here's The Letter I Received From The Department Of Homeland Security
5 Predictions For World of Hyatt
Hilton Honors Is Introducing Diamond Status Extensions Next Week
Hyatt Lifetime Status Is More Rewarding Than Ever Before
US Citizens May Soon Need Visas To Visit The EU
AvGeeks Will LOVE JetBlue's New Special Livery
I "Got" My First World of Hyatt Complimentary Suite Upgrade As A Globalist!
Amex Announces MAJOR Changes To The Platinum Card As Of March 30, 2017
Enter Here To Win Hyatt's New Globalist Status!
Crazy Footage Of A Plane Missing The Runway On Landing. By A Lot.
Logging Into My Hyatt Globalist Account For The First Time…
Video: Uber CEO Gets In Argument With Driver, Gets 1-Star Rating
Thank You, Hyatt Gold Passport!
Marriott's New SVP Of Loyalty Is From Starwood (And Shares His Roadmap)
Alitalia Is Expected To Run Out Of Cash Within A Month
Qatar Airways Updates Their Checked Baggage Policy For The Better
Egypt Postpones Their 140% Tourist Visa Fee Hike
Delta & Korean Air To Announce A Joint Venture Soon
Hyatt's New Globalist Breakfast Rules Won't End Well
United Reveals Their First Transatlantic 777-300ER Polaris Route
---
I hope everyone has a great rest of the weekend!