While Cathay Pacific is Hong Kong's most well known airline, they're not the only airline based there. Another airline that's growing very nicely is Hong Kong Airlines, which presently has a fleet or A320 and A330 aircraft. The airline also has 15 A350s on order, the first of which they'll take delivery of later this year.
Just a couple of days ago Hong Kong Airlines launched their first flight to North America. As of June 30, 2017, Hong Kong Airlines began flying between Vancouver and Hong Kong. It looks like the airline has now set their sights on their second flight to North America, and specifically, to Los Angeles. Hong Kong Airlines has proposed launching daily nonstop flights between Hong Kong and Los Angeles as of December 15, 2017. The flight isn't yet bookable, but the proposed schedule is as follows:
HX68 Hong Kong to Los Angeles departing 12:10PM arriving 8:55AM
HX69 Los Angeles to Hong Kong departing 10:45AM arriving 6:20PM (+1 day)
The flight would be operated by one of their newly delivered A350-900s, featuring 33 business class seats and 301 economy class seats.
While Hong Kong Airlines' longhaul fleet presently has business class seats in a staggered configuration, their new A350s will feature B/E Aerospace Super Diamond reverse herringbone seats, which are among the best business class hard product out there.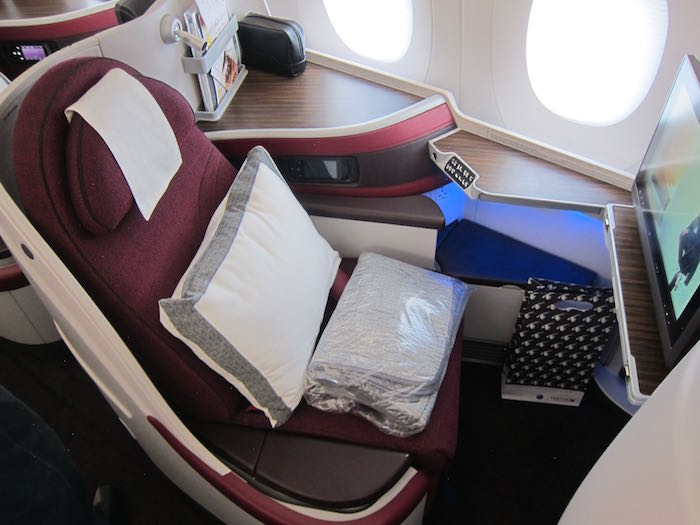 B/E Aerospace Super Diamond seat in Qatar Airways' A350 business class
As it stands, there are only two airlines flying nonstop between Los Angeles and Hong Kong — American and Cathay Pacific. Cathay Pacific offers 4x daily flights between the two cities, while American offers a once daily flight, which they launched last September. So while there's already quite a bit of capacity in the market, there's not much competition.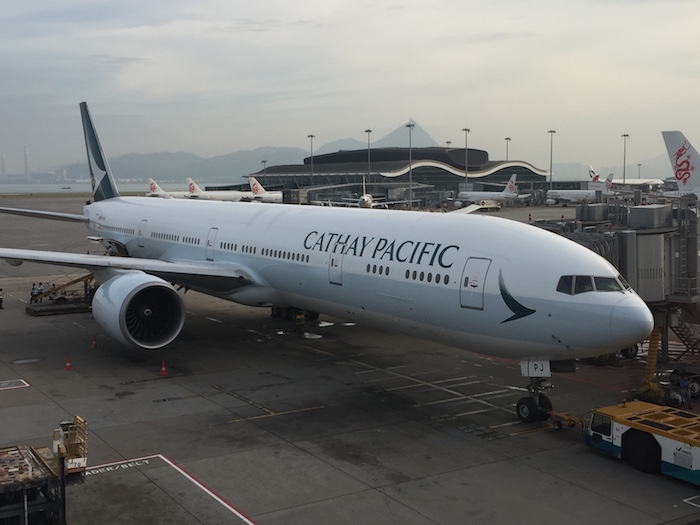 Hong Kong Airlines is known for their attractive prices, and while I wouldn't say they're a true low cost carrier, they do undercut the competition in terms of pricing. For example, their business class fares between Vancouver and Hong Kong are lower than the competition, and in the past I've seen their fares even lower. Here's to hoping there's a similar effect in the Los Angeles to Hong Kong market.
Unfortunately Hong Kong Airlines isn't part of one of the major alliances, and there aren't really any great opportunities to redeem partner miles on them.
I'm looking forward to this flight going on sale, so I can try this new route, and also try Hong Kong Airlines' new A350 business class product.
Anyone excited about Hong Kong Airlines adding flights between Los Angeles and Hong Kong?