Corsair is a French low cost carrier that serves primarily leisure destinations in the West Indies and Indian Ocean, out of their hub at Paris Orly. It's not an airline I knew all that much about in the past, though recently I was in Montreal and wanted to fly to Europe, and considered flying their Grand Large Class, which is basically equivalent to premium economy on other airlines.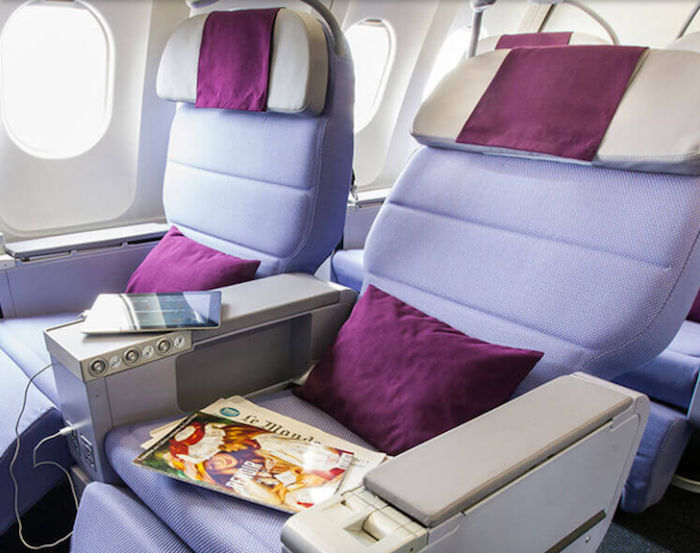 Corsair has very reasonable premium cabin fares, so while I didn't try it this time around, I'd still like to try their Grand Large Class.
One thing I hadn't realized until now is that Corsair is also installing a business class product throughout their fleet. No, this isn't a new product to replace their Grand Large Class, but rather they're introducing a new business class product in addition to that. The Design Air wrote about this today, though it looks like this was actually announced a while back, and I just missed it.
This shouldn't come as a surprise for a low cost carrier, but Corsair's new business class will consist of angled flat seats, which are very similar to those offered in Air France's old business class. Personally angled seats drive me nuts (I'd rather have a recliner seat than sleep in an angled dentist's chair), but I realize others like them more than I do.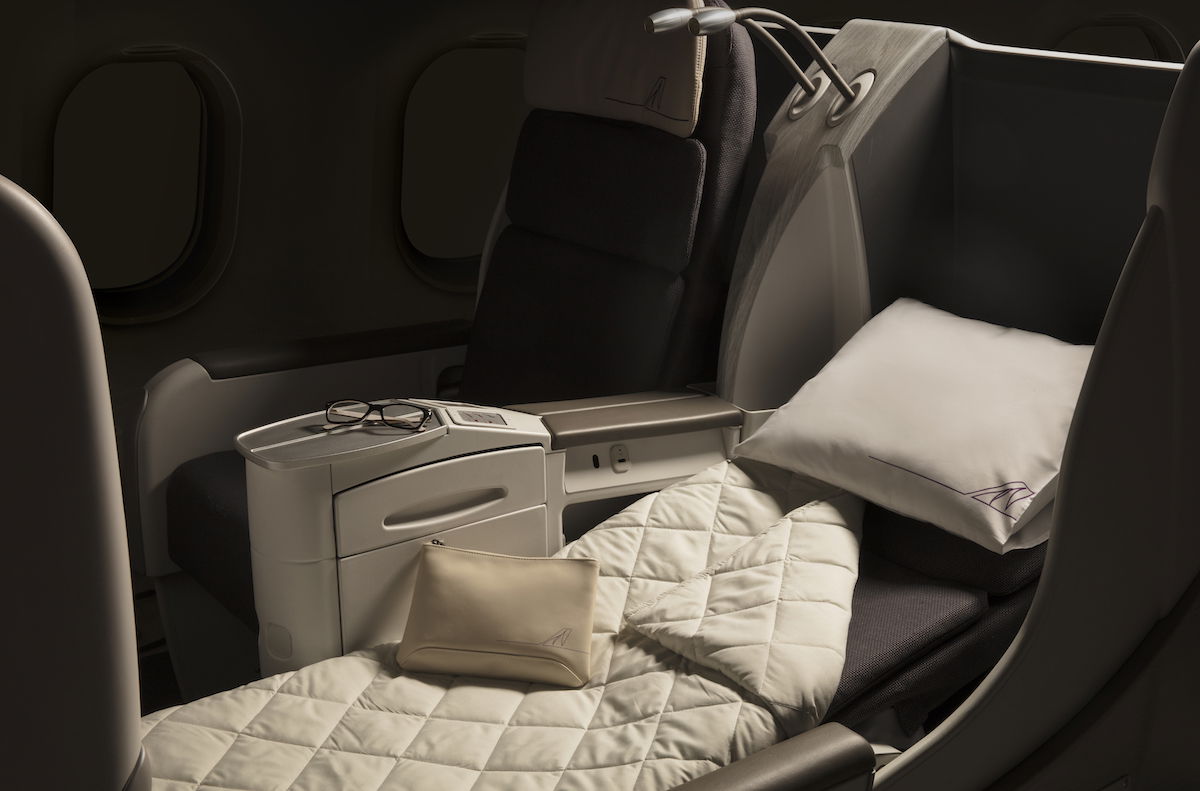 Corsair will be installing these seats on their fleet of A330s and 747s, with a total of 12 business class seats on each plane — the A330 will have two rows of 2-2-2 seating, while the 747 will have three rows of 2-2 seating on the upper deck.
Corsair will begin to roll out their new business class product as of September 2017, and I already see it for sale. For example, looking at a flight from Reunion to Paris in September, I see a 747 with both Grand Large Class and business class for sale.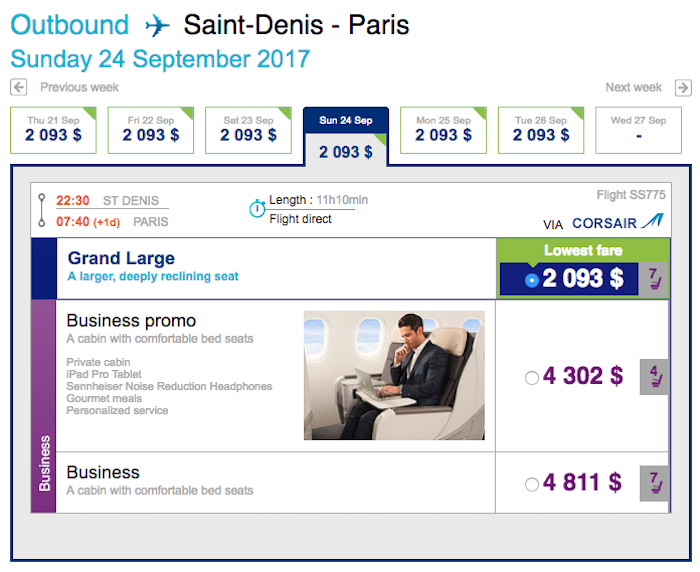 Originally I thought that business class was just replacing Grand Large Class, but that doesn't seem to be the case. As you can see from the 747 seatmap, Corsair's 747s will have 12 business class seats and 18 Grand Large Class seats on the upper deck.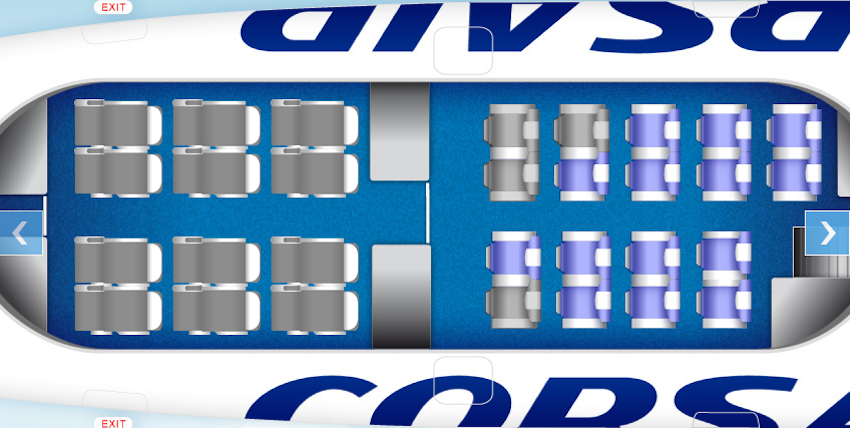 While the fare difference can be substantial, Corsair has an upgrade offer for those who already paid for Grand Large Class. Specifically, you can upgrade for 250EUR one-way to the West Indies, or 300EUR one-way to the Indian Ocean.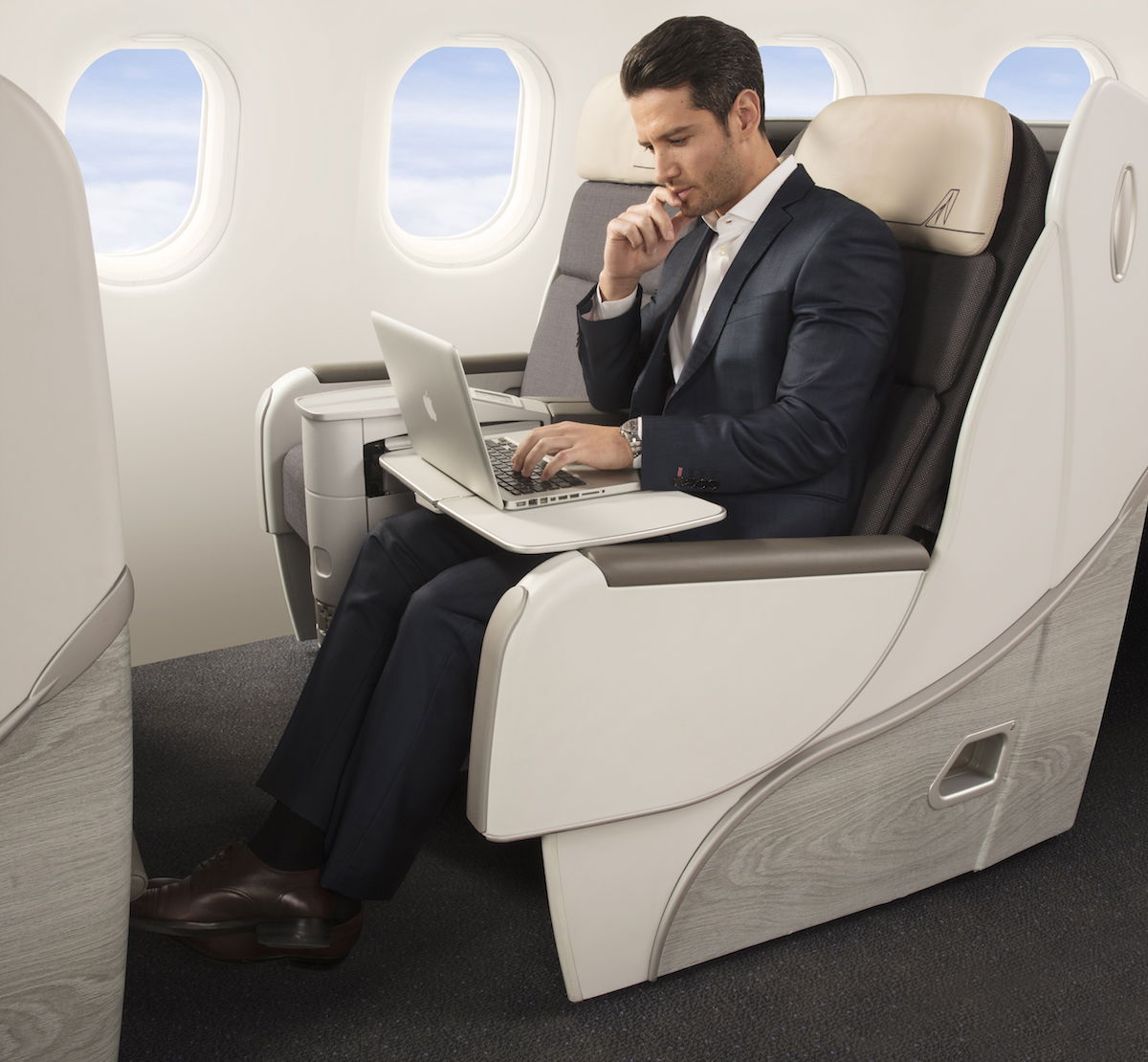 I'm always looking to check out the latest business class products, so I'll have to check out Corsair's new business class product at some point.
While I realize this is pretty niche, I still find this to be an interesting development.
(Tip of the hat to Izz)