I'd like to preface this post by saying that this will only be useful if you don't have your own car.
Being under 21, I simply can't rent a car unless I go to an extremely sketchy agent, which I'd rather avoid. 😉 However, I won't let this stop me from exploring some of the world's most incredible scenery, be that in Iceland or in Oman. On my visit to the Middle East a few months ago, I was faced with the problem of getting from Musandam down to Dubai, though my suggestion below works both ways.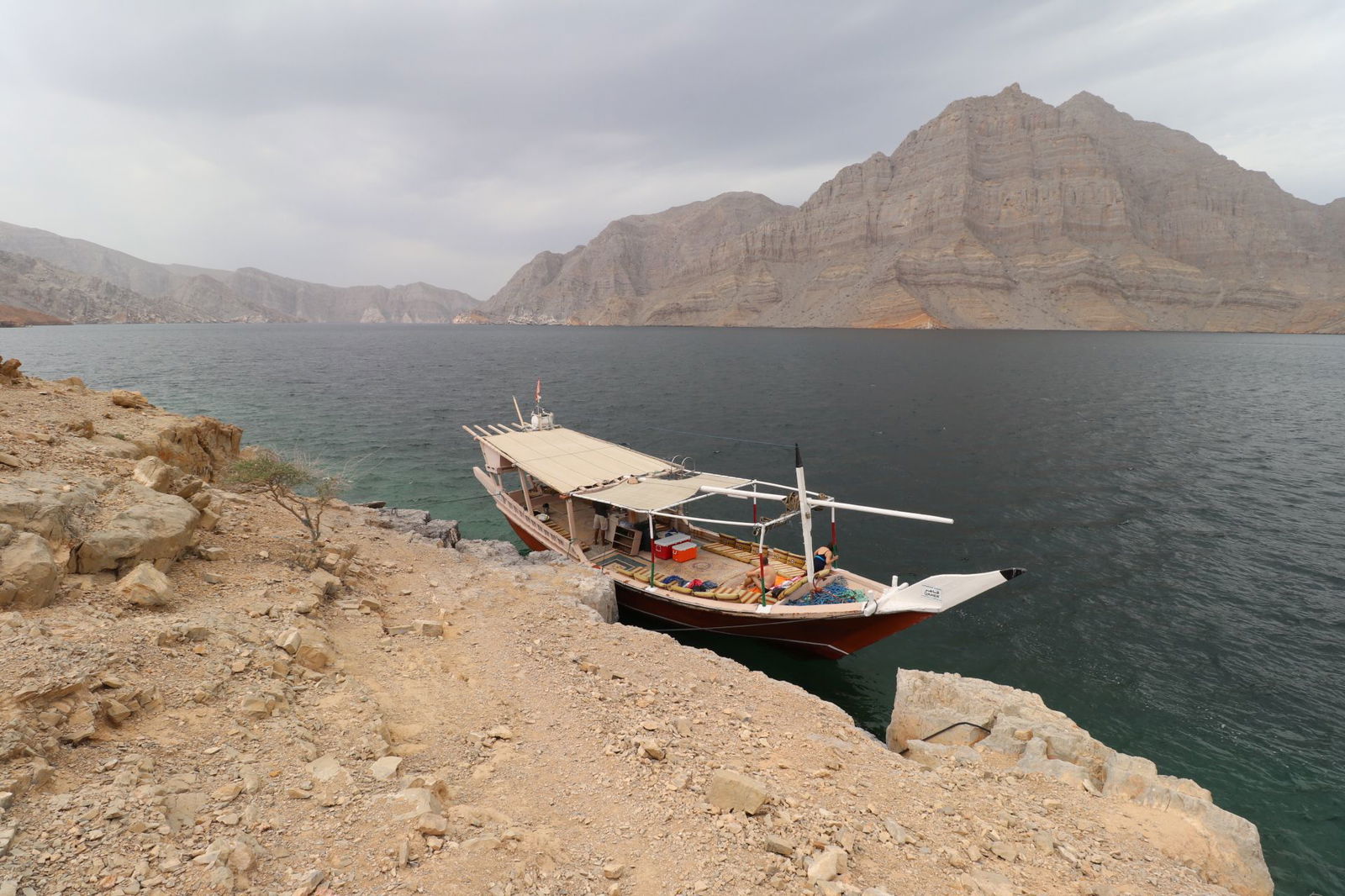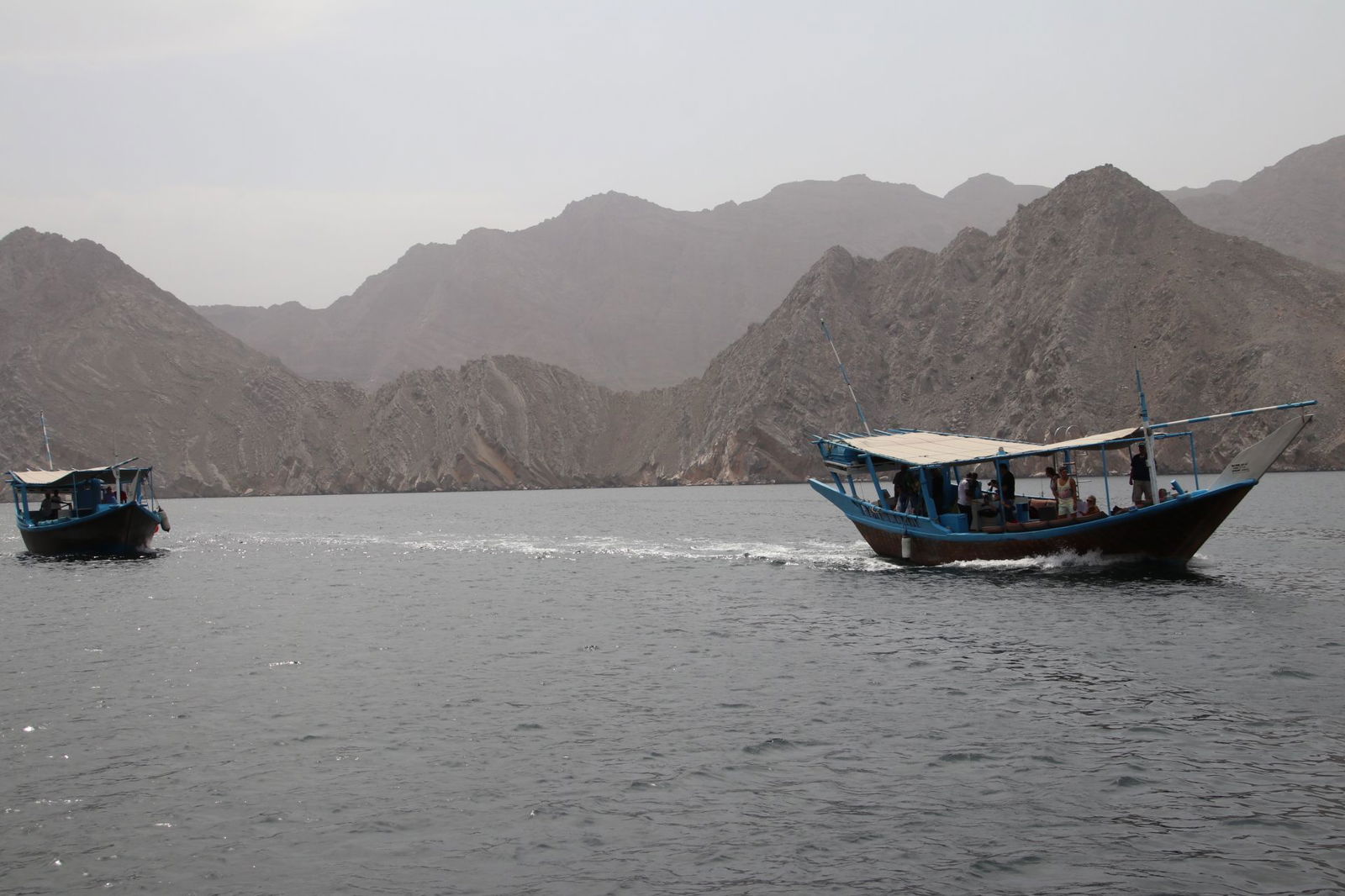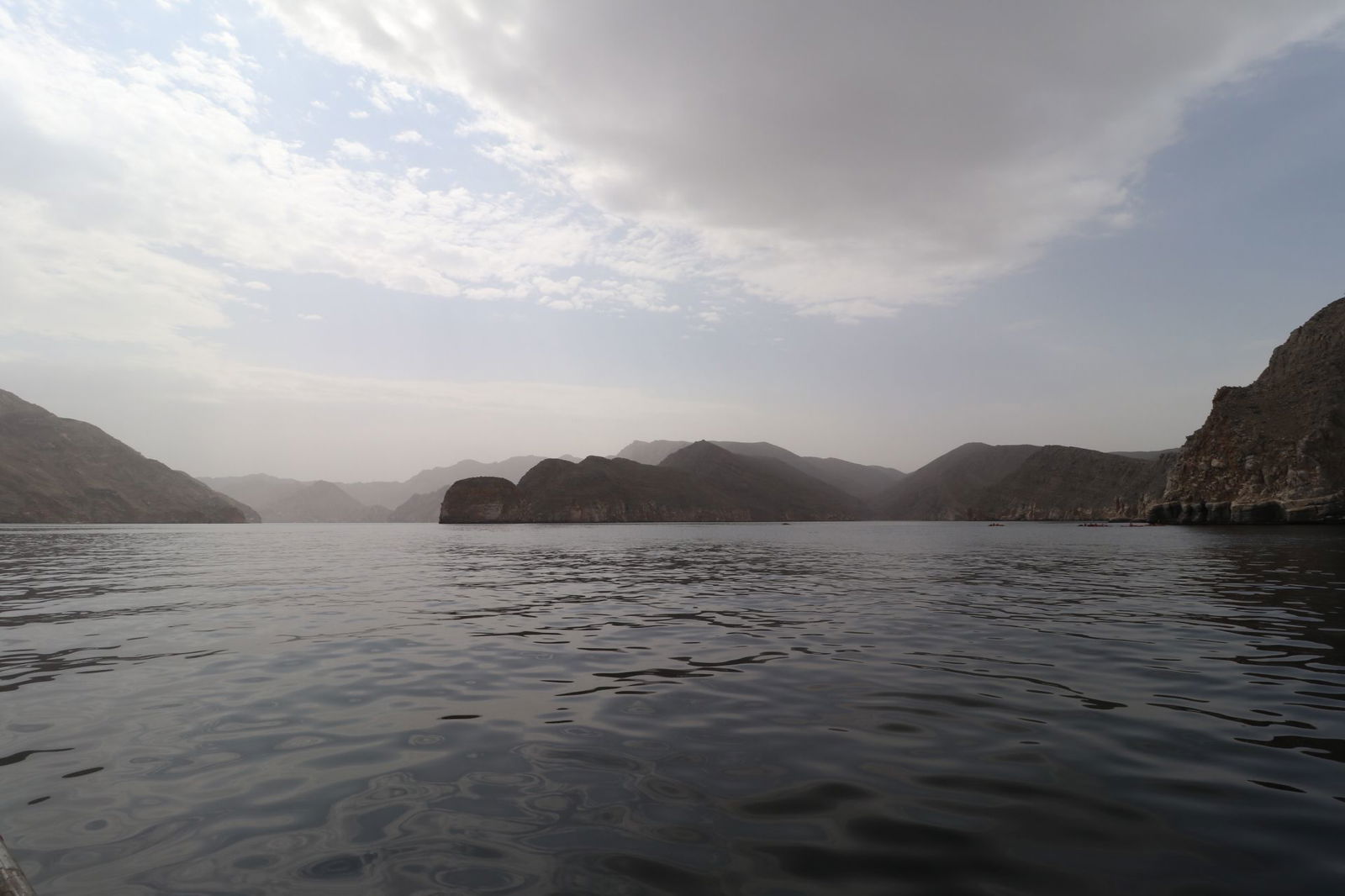 There is one daily flight with Oman Air from Muscat to Khasab Airport in northern Oman. The prices are very reasonable (almost always 29 OMR one-way) and it's a quick, hassle free journey. Getting there from Dubai, on the other hand, is surprisingly difficult. There is no public transport running between the cities and it seems like most people opt to drive their own vehicle. Even after browsing TripAdvisor I had no sense of the best way to get between the two places without a car.
Some people suggested I take a taxi to the Oman-UAE border, cross it by myself and try to get a taxi on the other side. Others reported this would be impossible since no taxis wait at the border. Other alternatives included taking a taxi the whole way, which would have cost an insane 120 OMR (~$300) according to our hotel.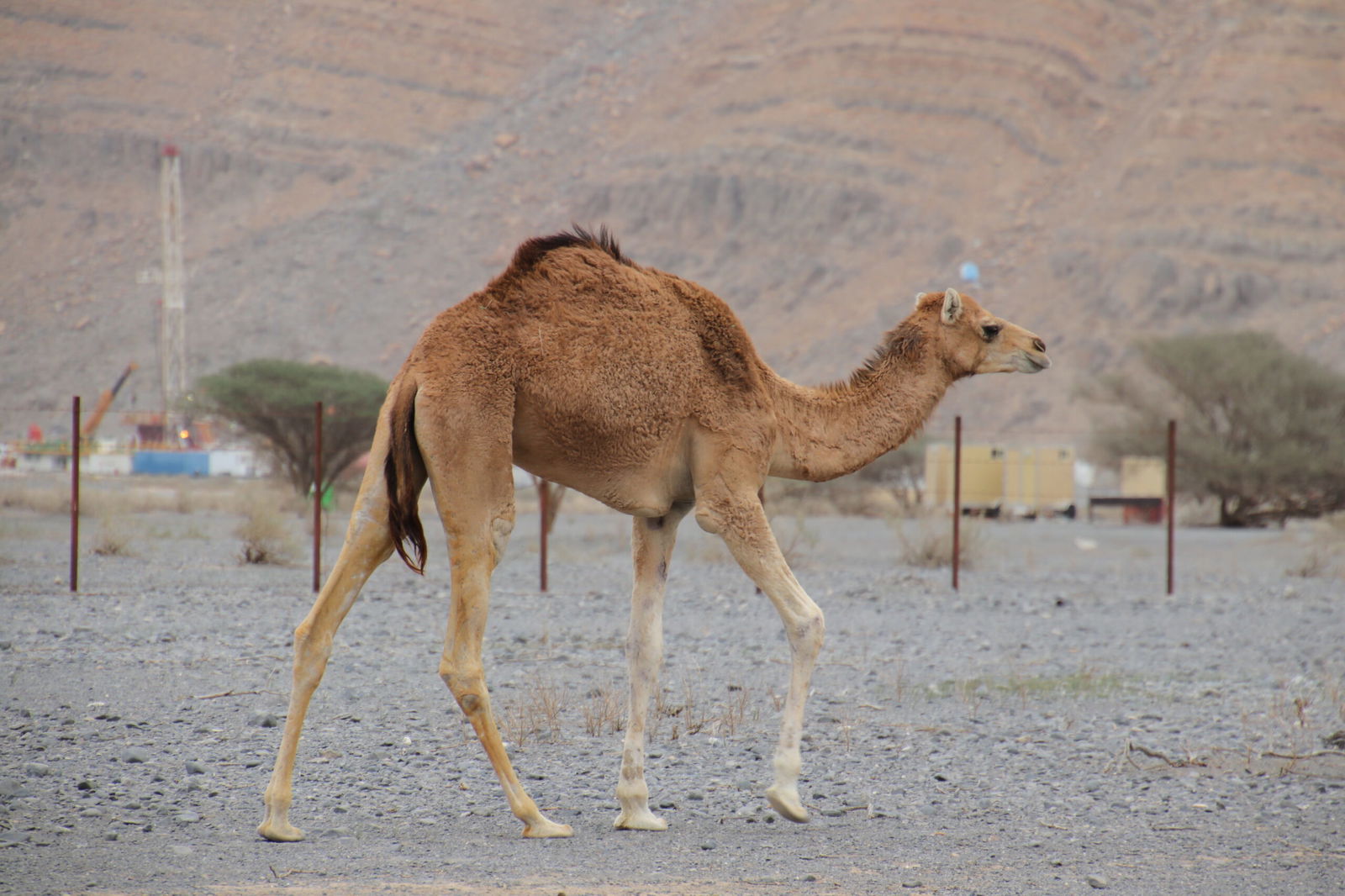 I took the situation into my own hands and had a detailed look at the map between Khasab and Dubai, where multiple cities stood out as possible destinations for a taxi ride into the UAE. The closest major city to the border was Ras al-Khaimah, an 80-minute drive from Khasab. I called around to all the local tour agencies since regular taxis were virtually nonexistent in the area. The lowest offer I got to the border was 24 OMR ($60), while 40 OMR ($100) was the lowest we could get to Ras al-Khaimah. Given the potential difficulty of finding a taxi at the border, and better value of doing all the way to Ras al-Khaimah, I decided to go with the latter. From there, I found a bus that took us directly to the Dubai city center for only 25 AED (~$6.50).
The ride was quite good and took approximately 75 minutes to the border. A 20-minute wait and another 40 minutes of driving later, we arrived at the bus station (around 2:15pm).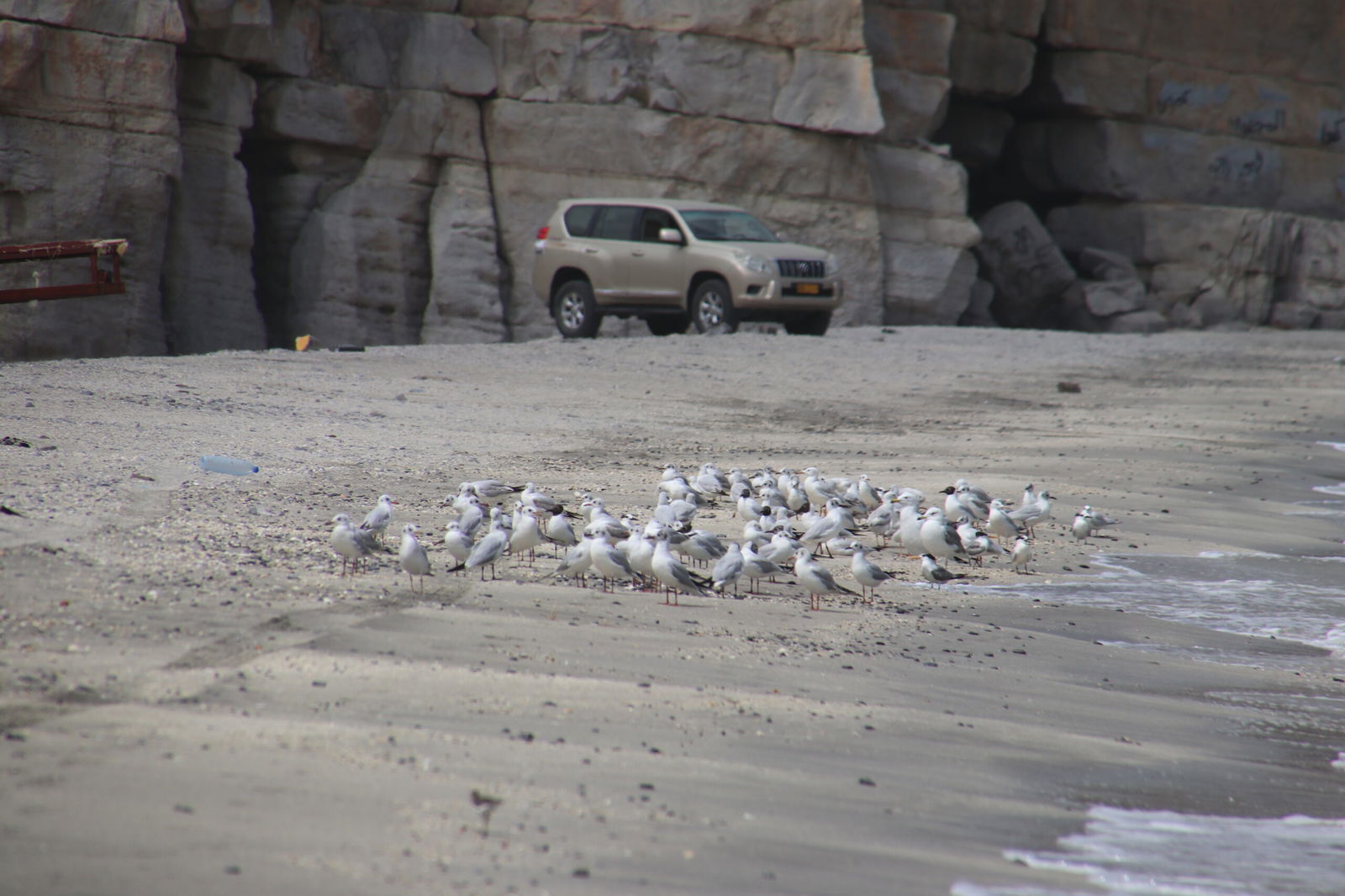 Sadly I just missed the bus, which leaves on the hour during most of the day. The tickets are cash-only and bought onboard, so I had to cross a busy highway to withdraw AED from the ATM. There are a few restaurants surrounding the bus terminal, so after withdrawing money I popped in for a $1 falafel sandwich.
From there, I got on the bus, which was full to the brim with mostly Indians and Pakistanis. The 80-minute journey down to Dubai wasn't especially comfortable, but I arrived safely at Dubai Metro Union Station around 4:20pm.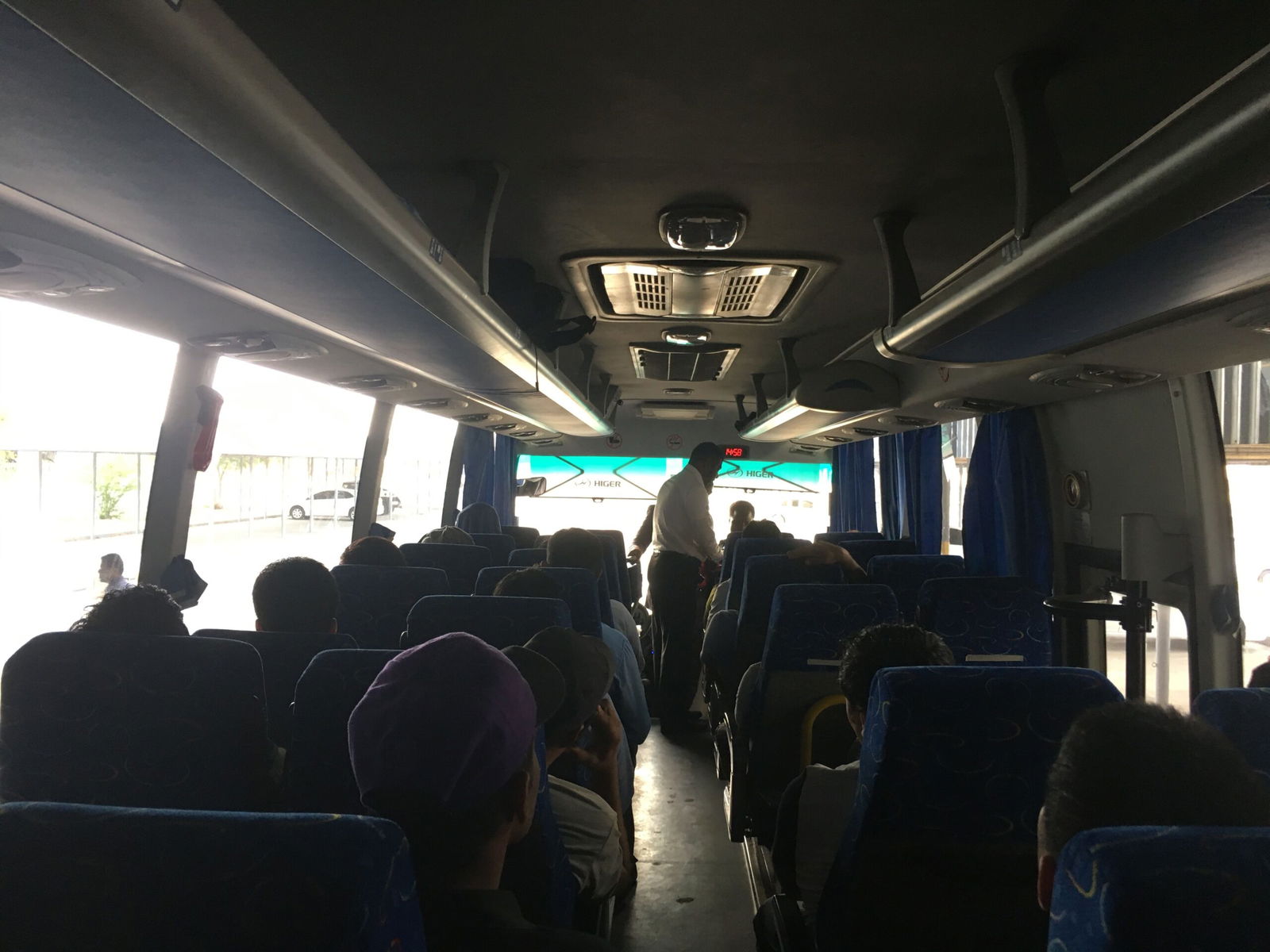 Bottom Line
For most people, driving to/from Khasab makes the most sense. It's fastest, cheapest and most comfortable. However, if you're young, don't drive or traveling alone, taking a taxi half-way and continuing on public transport is probably the best option. I saved almost $200 by switching to the bus as opposed to taking the Omani taxi all the way to Dubai, and it was a relatively pain-free experience. I hope this helps some young travelers who are interested in exploring "The Real Middle East."
Have you been to Musandam in Oman? How did you get there if not by rental/private car?