While Delta introduced basic economy fares years before American and United did, United has been by far the most punitive. United first introduced basic economy fares in late February, initially only for flights from Minneapolis to their hubs.
It didn't take them long to expand the concept, however, as United added basic economy fares to virtually all domestic routes as of May. This was a pretty drastic move.
Keep in mind that when Delta first introduced basic economy fares, the premise was that these fares would allow them to compete with ultra low cost carriers like Allegiant and Spirit. However, over the years the concept has changed, and spread to many routes.
Airlines don't use basic economy to introduce new, lower fares, but rather they use these fares to encourage people to pay more than they did before to avoid this product. United reports that just over 30% of people are buying basic economy, meaning that nearly 70% of people are paying more than they would have before to avoid this. Through better segmenting the market, United hopes to generate a billion dollars of incremental revenue annually.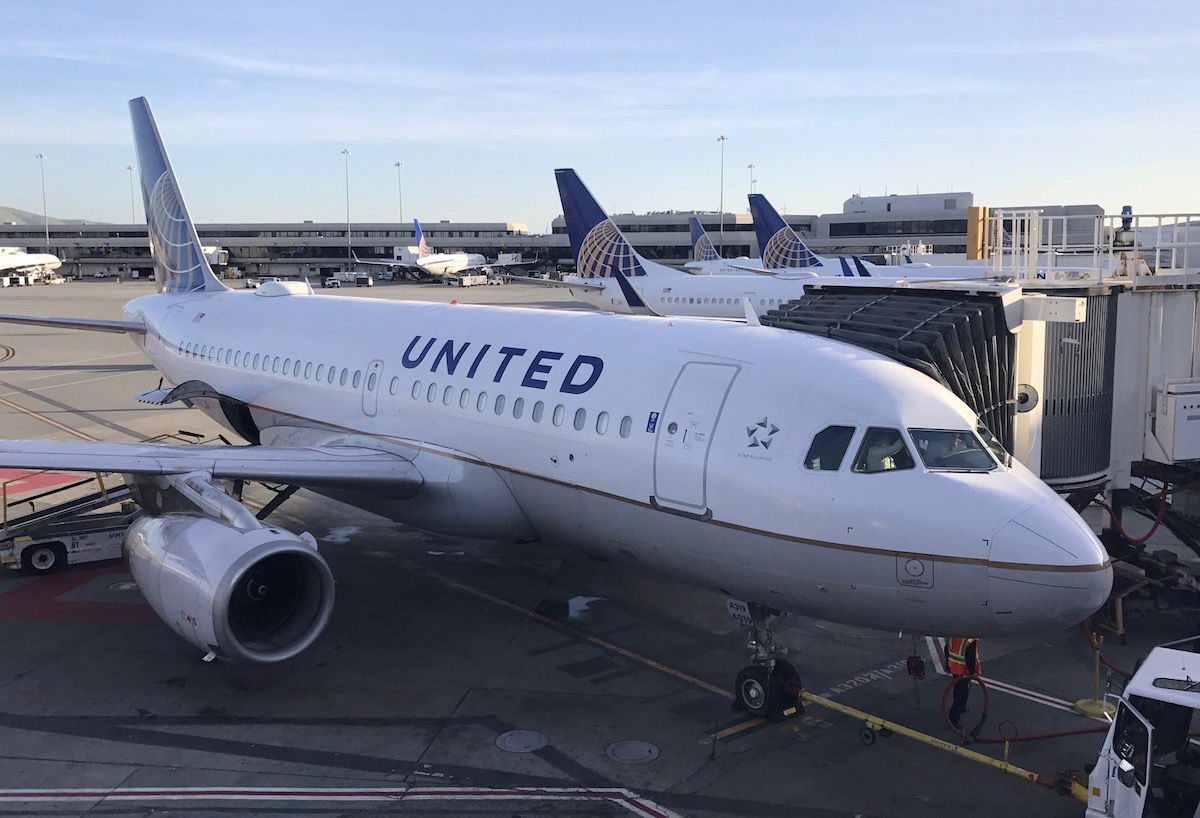 But United really got greedy with the concept, and started introducing basic economy on almost all domestic fares, even super expensive last minute fares. In other words, even business travelers on expensive tickets would have to pay an extra $15-50 to take on a carry-on or earn elite qualifying miles.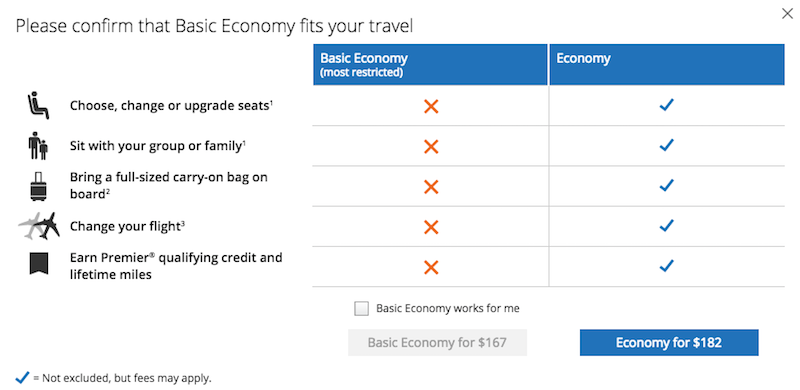 As much as I hate the concept, I'm afraid basic economy is here to stay. However, where United really crossed the line, in my opinion, is with adding basic economy fares to last minute super expensive tickets. If a business traveler is spending $1,000 on a last minute domestic ticket, it seems dumb to try and charge them for a carry-on, potentially causing them to fly another carrier instead.
It looks like United has reconsidered this decision, and they've now removed basic economy from some of their more expensive domestic fares. It's not true across the board, but is true for many fares. Let's look at a few examples.
Looking at a last minute Dulles to Newark fare, the cheapest fare is $175, and basic economy is "not available."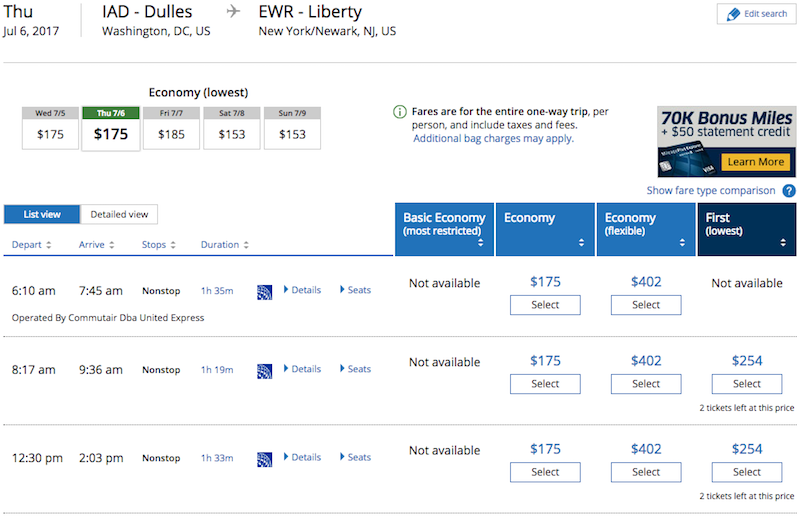 Conversely, for a $442 last minute Newark to San Francisco fare, United is still selling basic economy, and trying to charge a $25 premium for a non-basic economy fare.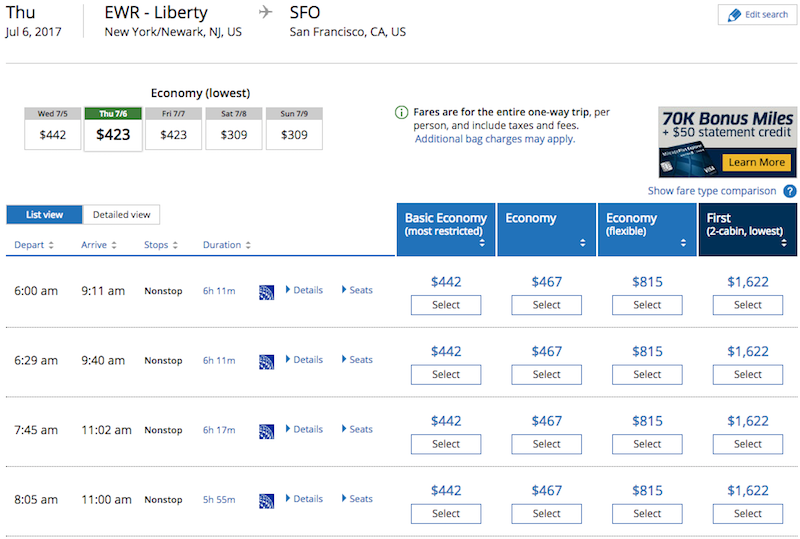 Meanwhile for Dulles to Los Angeles, you'll see that one flight has a basic economy option for $274, while the flights that are only available at the full fare cost don't have basic economy fares.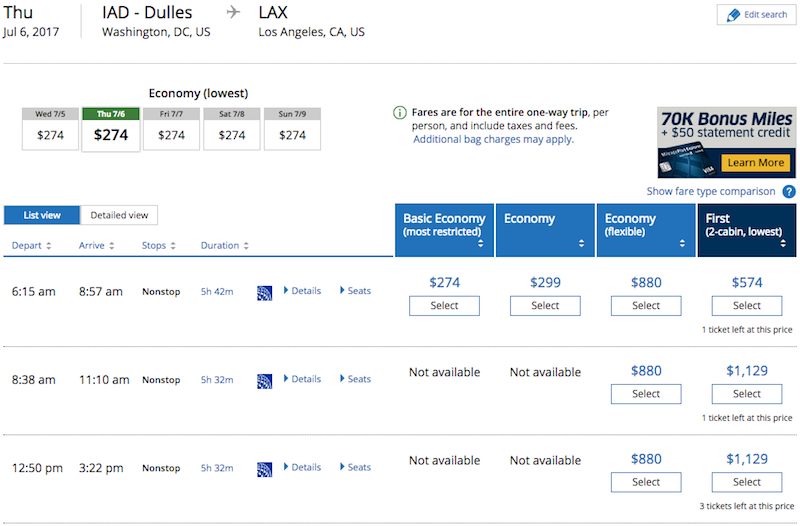 Bottom line
Unfortunately nowadays the legacy airlines have a lot of power, and they can typically get away with most things "just because." So it's always nice to see when they backtrack a bit, because clearly consumers have voted with their wallets when it comes to this. I don't expect United will roll back basic economy all that much more, but this is better than nothing.