I flew Air France's first class from Paris to Houston on Friday, and figured I'd report back with some initial thoughts. However, this time around I'll be structuring my initial post a bit differently, given how exceptional the flight was.
I've flown Air France's A380 first class before, but had never flown Air France's 777-300ER first class product, which features their new seats. I have experienced Air France's first class lounge in Paris before as well, and I find the overall Paris ground experience to be the best offered by any airline in the world.
My flight from Paris to Houston was one of my best flights ever. I was the only person in first class, so having a private cabin no doubt contributed to the quality of the flight. However, even if the cabin were full I'm confident this would have been a top notch flight.
So here are six things that make Air France's 777 La Premiere product industry leading:
Unrivaled chicness
In my opinion Air France's 777 La Premiere cabin is the world's chicest and most stunning cabin. Seriously, is there a more elegant cabin than this?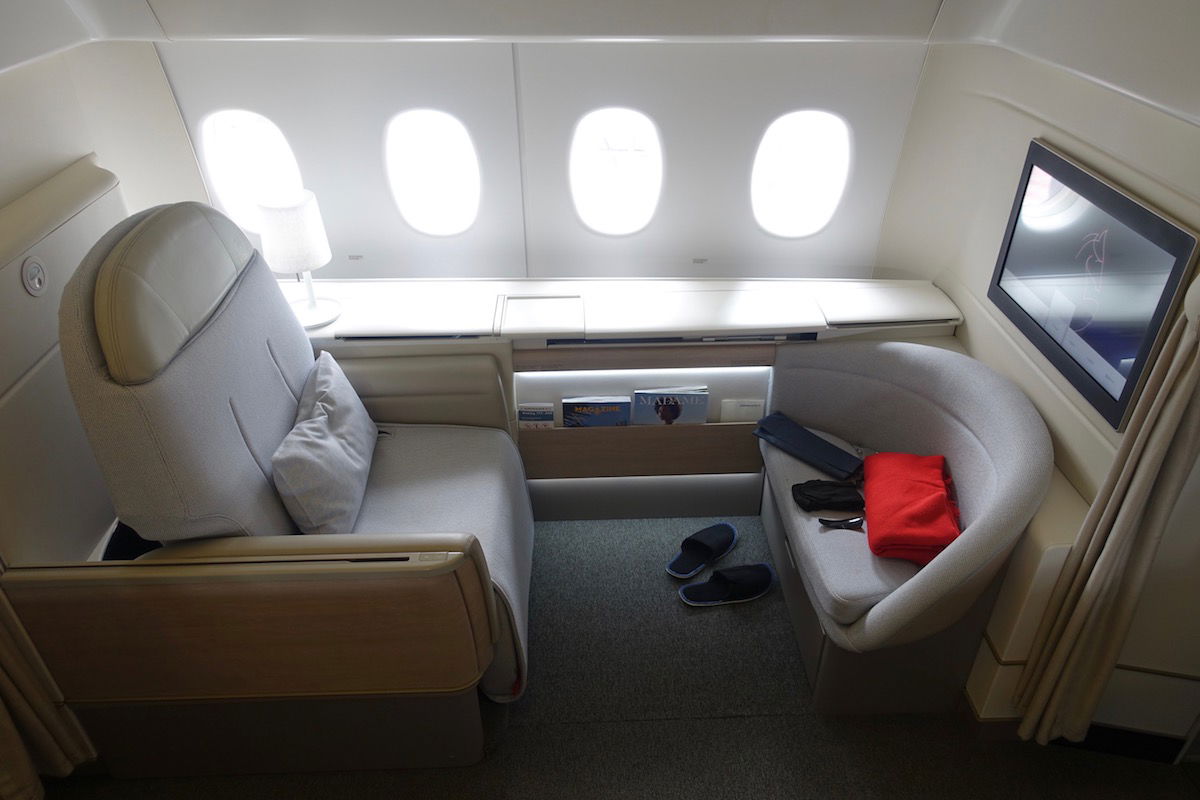 I don't even think pictures do this product justice. Talk about understated elegance at its finest.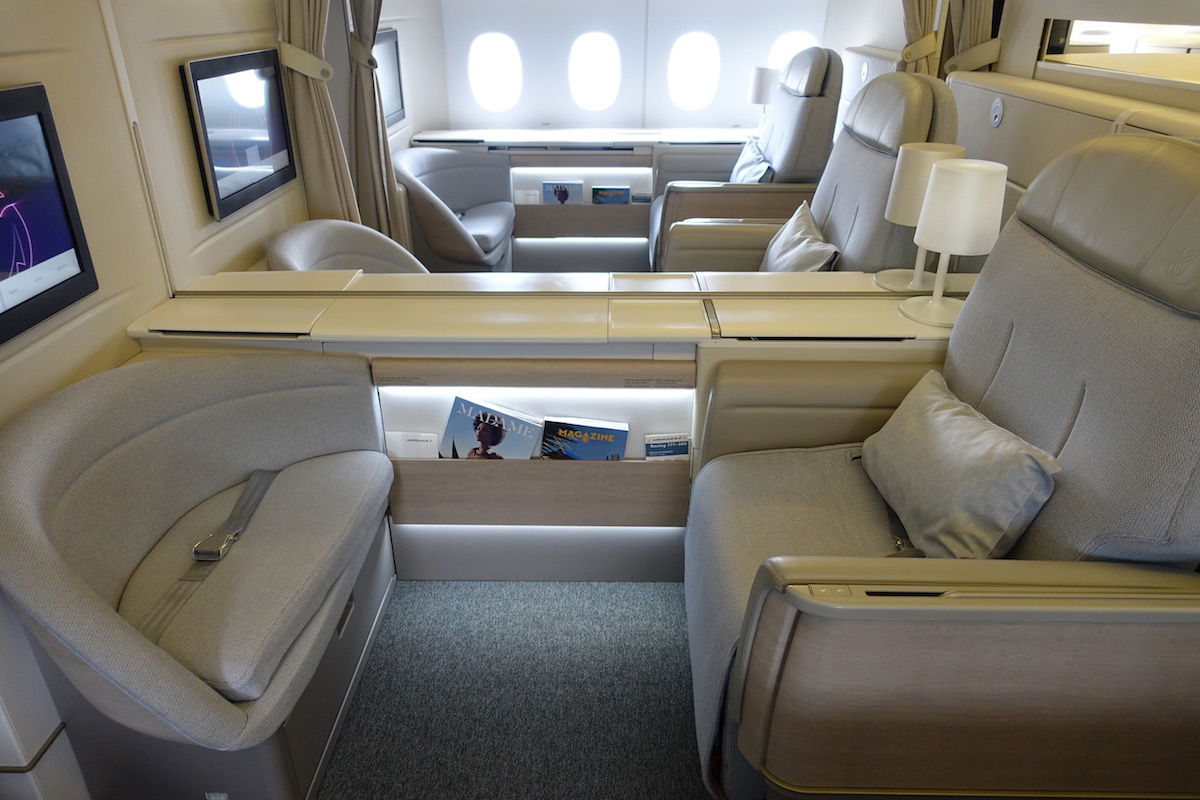 But I guess Air France's chicness shouldn't come as a surprise. After all, this is the airline that advises passengers in their safety video that "a non smoking flight is simply chic," and that seatbelts will "elegantly highlight your waistline." 😉
https://www.youtube.com/watch?v=0N3J6fE-0JI
The only fully private first class seat in the sky
Part of what intrigued me about Air France's new first class is that they decided to use curtains rather than the doors you'll find on other airlines. Don't get me wrong, I love airplane suites with doors. However, fully enclosed suites have two downsides — there's not actually that much privacy, since anyone can look over them, and they can feel claustrophobic.
Air France's use of curtains in first class is brilliant. If you want privacy, you have the world's most private first class cabin. Not only can the curtains be "drawn" all the way, but they even have magnets so that they automatically stay shut.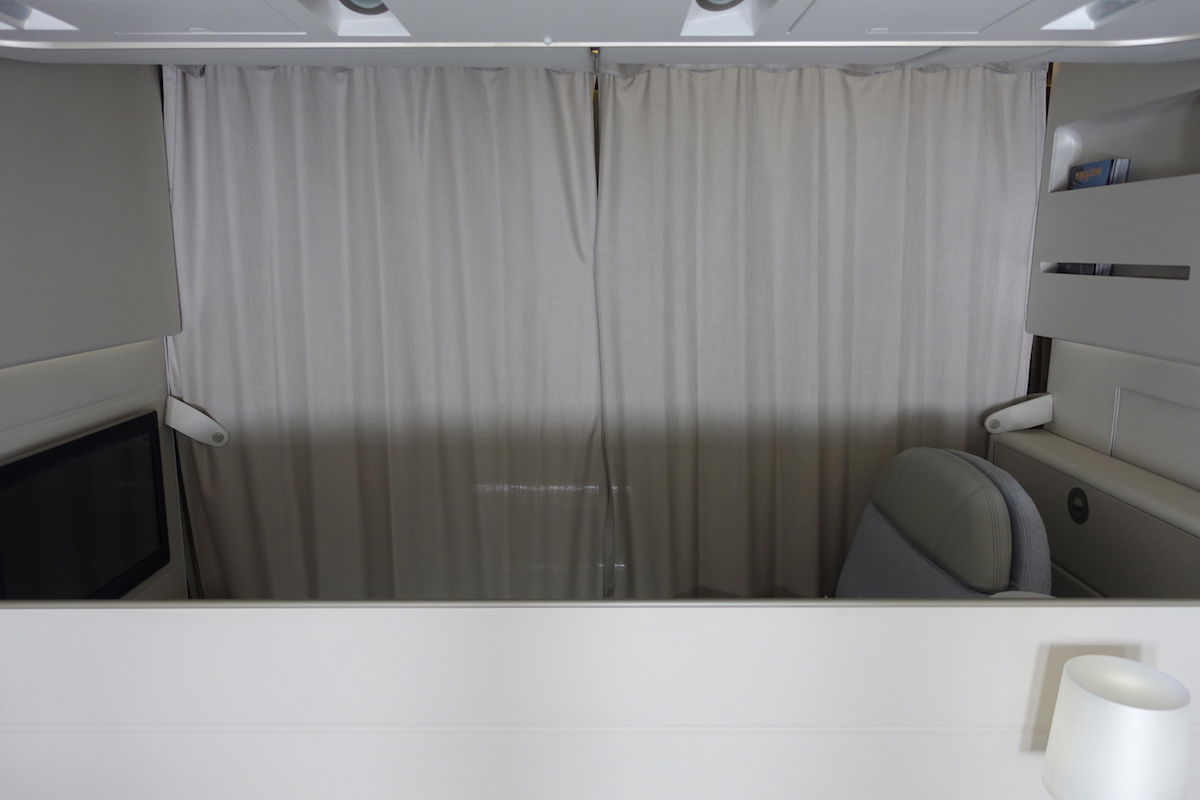 But beyond that the curtains give you so much flexibility. You can use them not at all or completely, depending on what you prefer. I will say, it is sort of funny to walk through the cabin when the curtains are all closed — it almost looks like a hospital. Fortunately you don't have that feeling from inside the suite.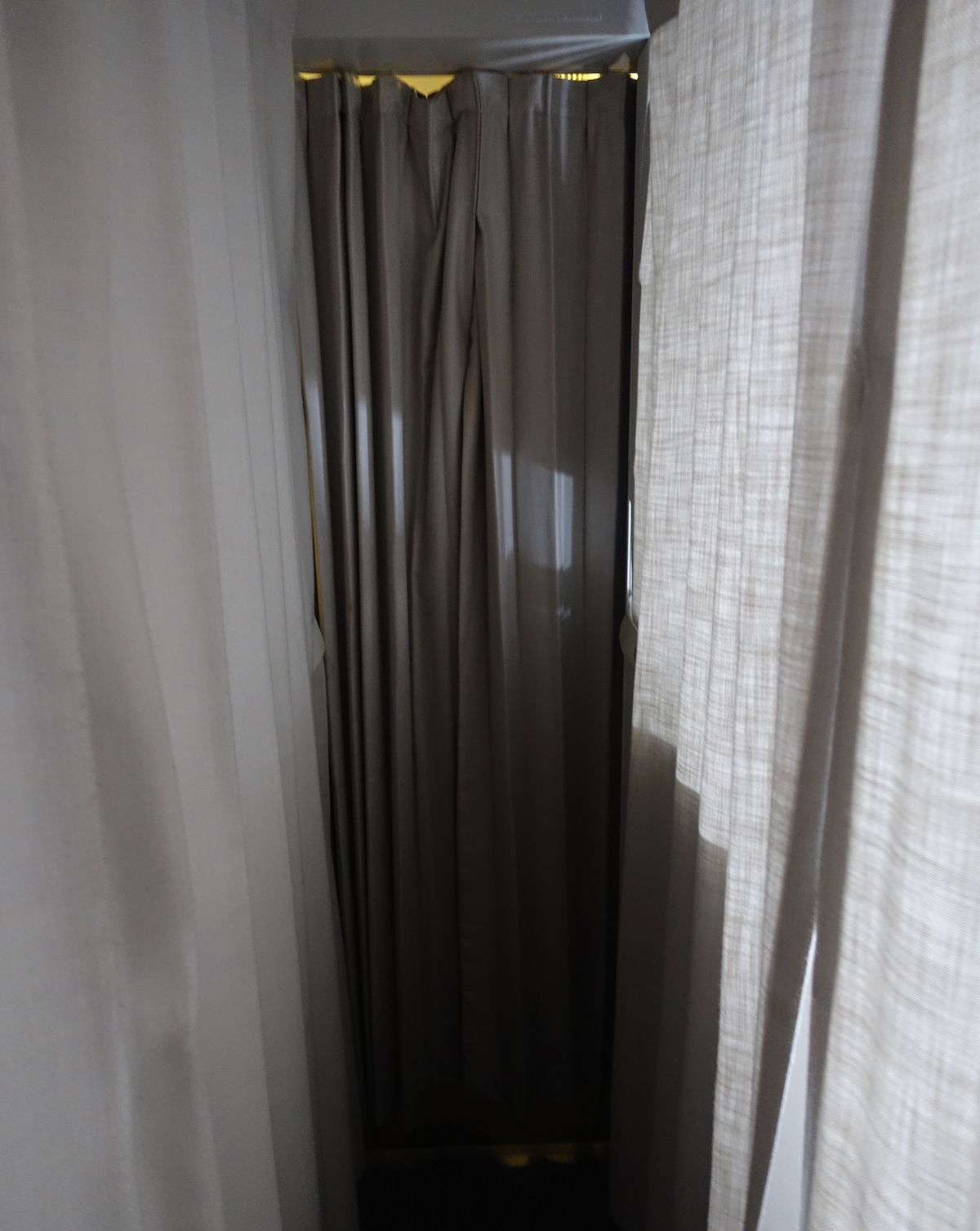 Incredible catering
This was the best food I've had on a plane, bar none. Hell, this might be the best meal I've had anywhere.
Service began with caviar and Krug.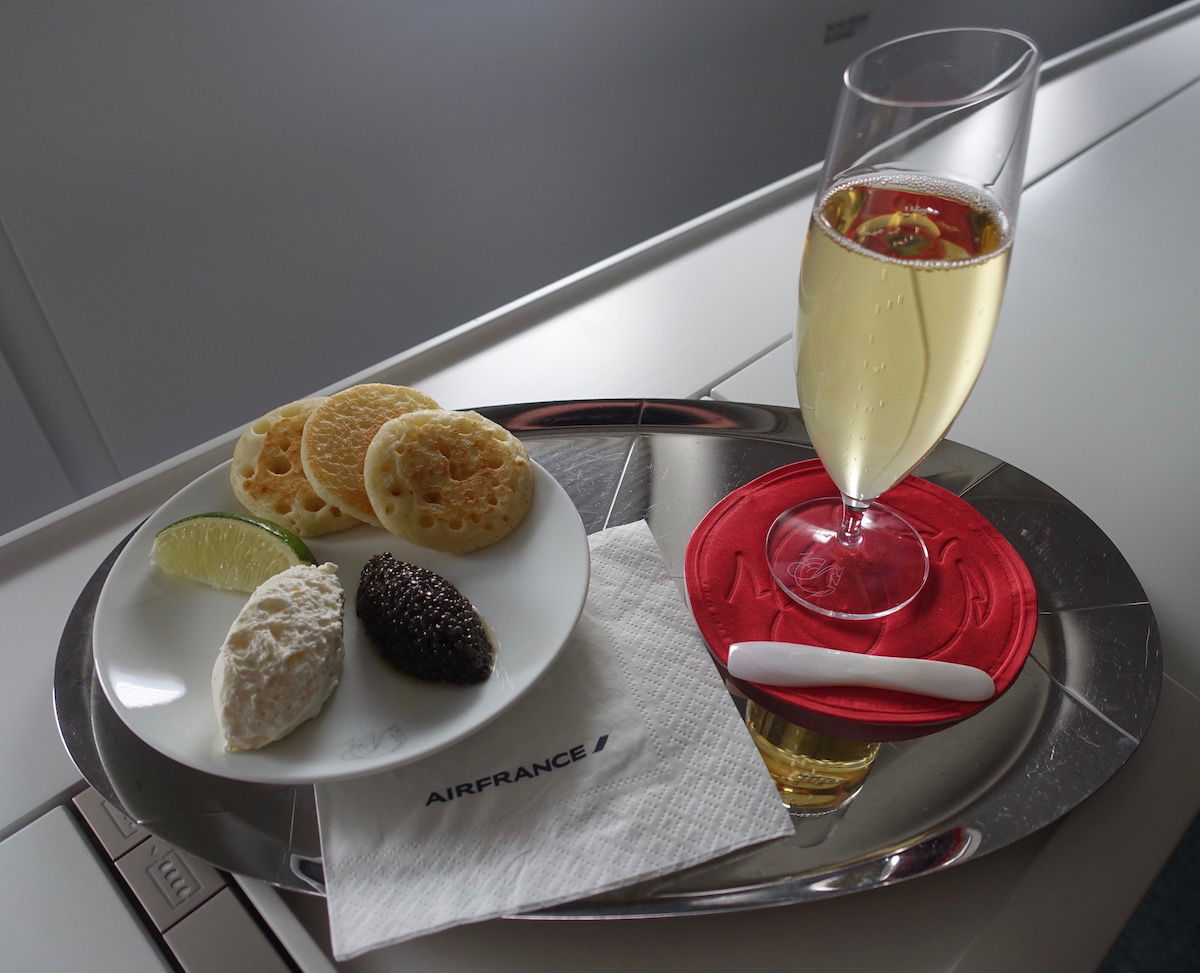 That was followed by a cream of asparagus soup, which may have been the best soup I've had on a plane. It was incredibly flavorful and had a kick to it.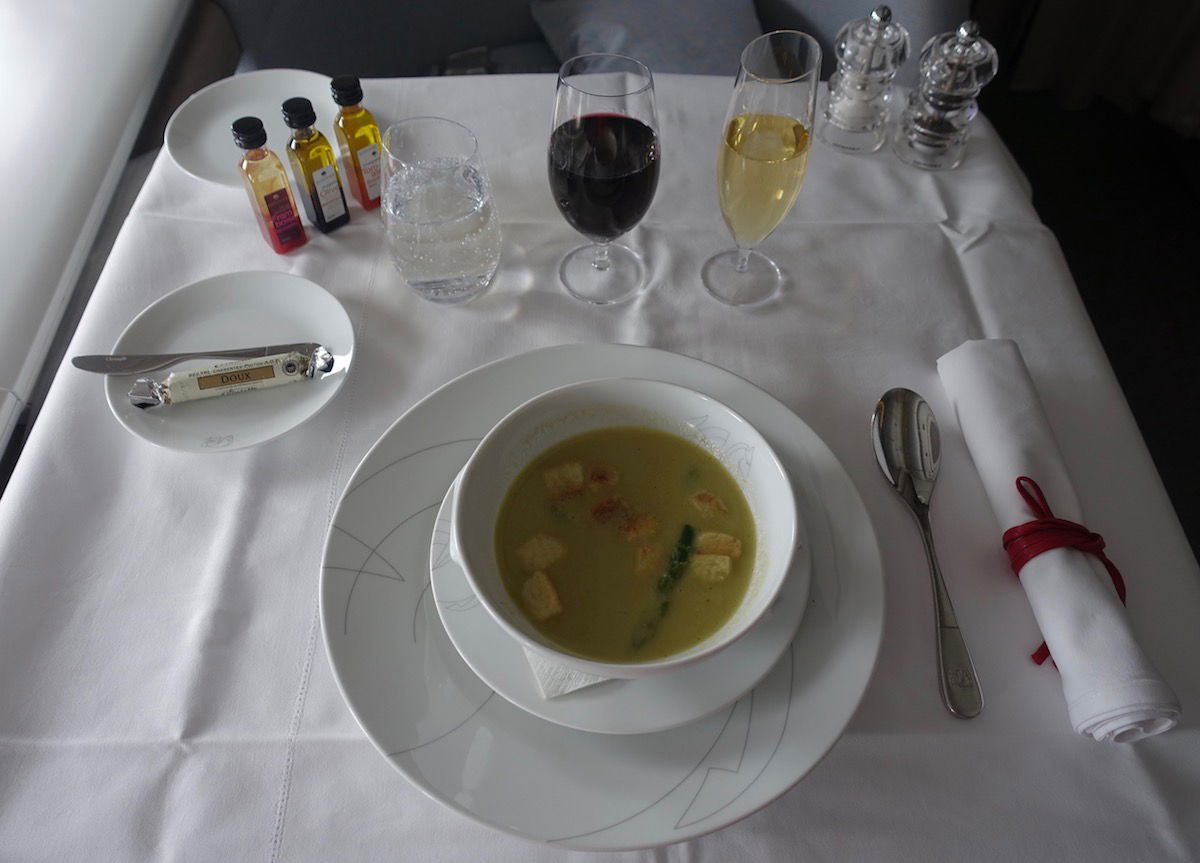 That was followed by lobster with coriander juice. Yum.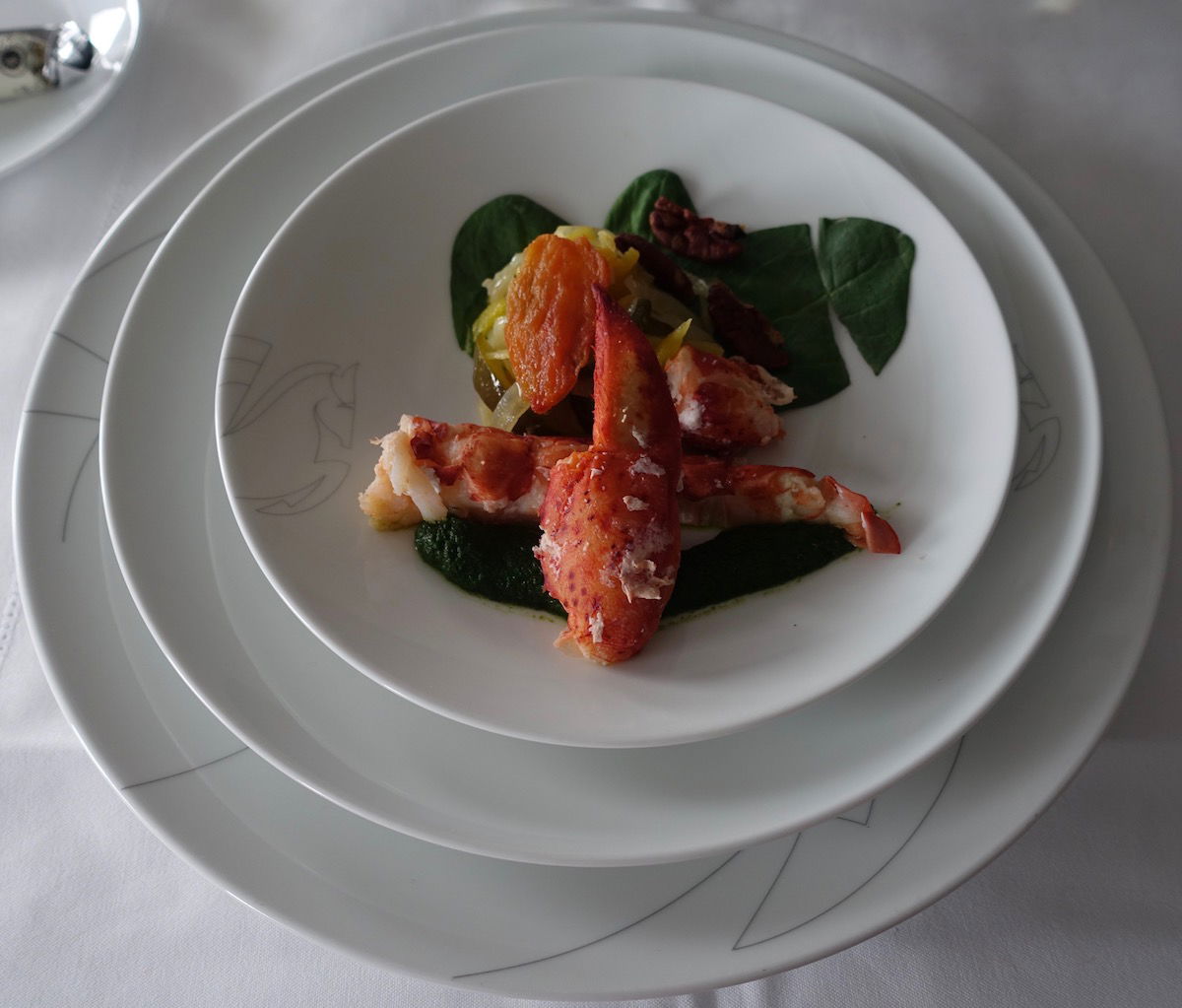 For the main course I ordered the pan-seared filet of beef on a slice of tangy eggplant and avocado. This dish may not look amazing, but it's the single best steak I've had on a plane. The beef was cooked a perfect medium rare, and basically melted on my tongue. The side dish complemented it beautifully as well. Incredible.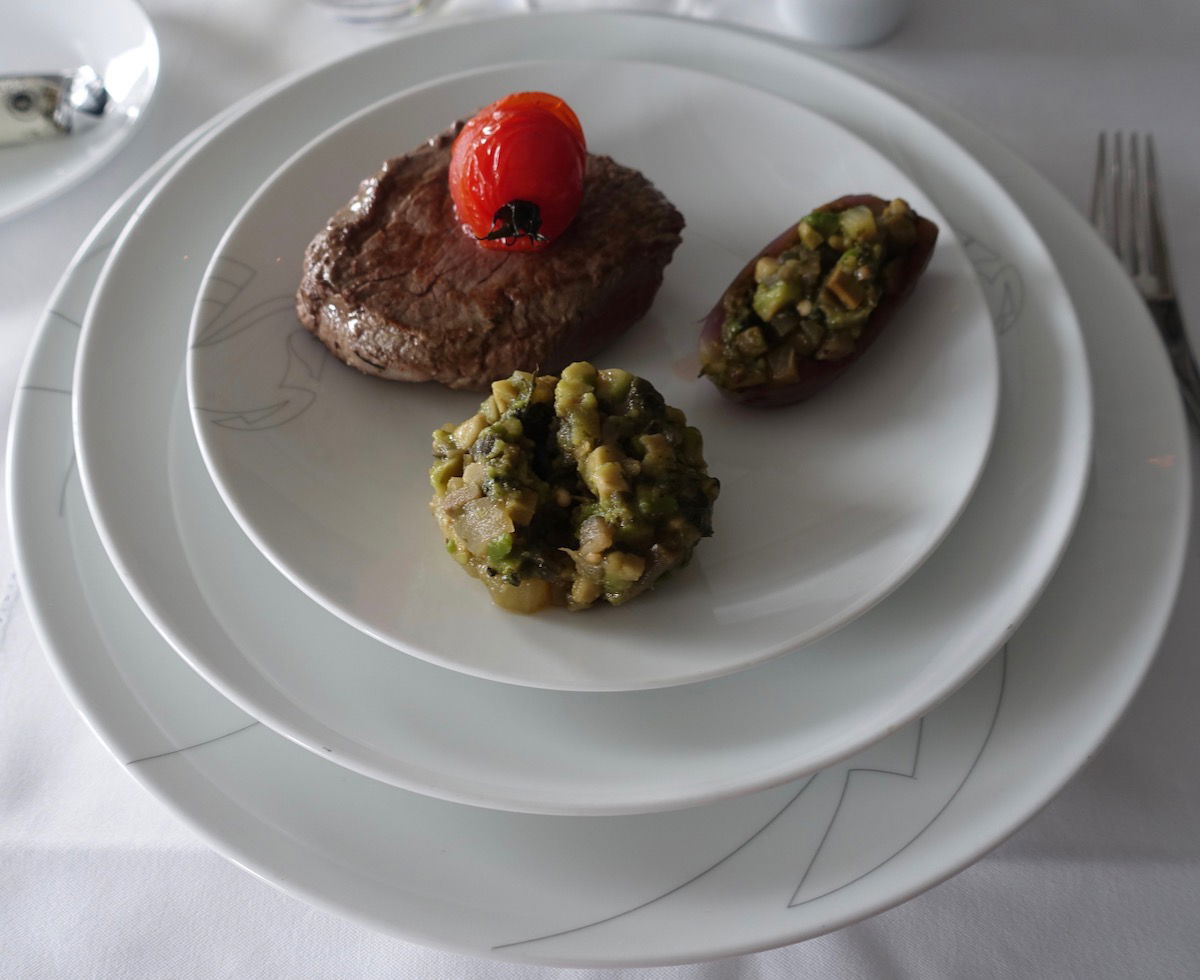 Then there was a salad with flaked cod, smoked salmon, green asparagus spears, etc.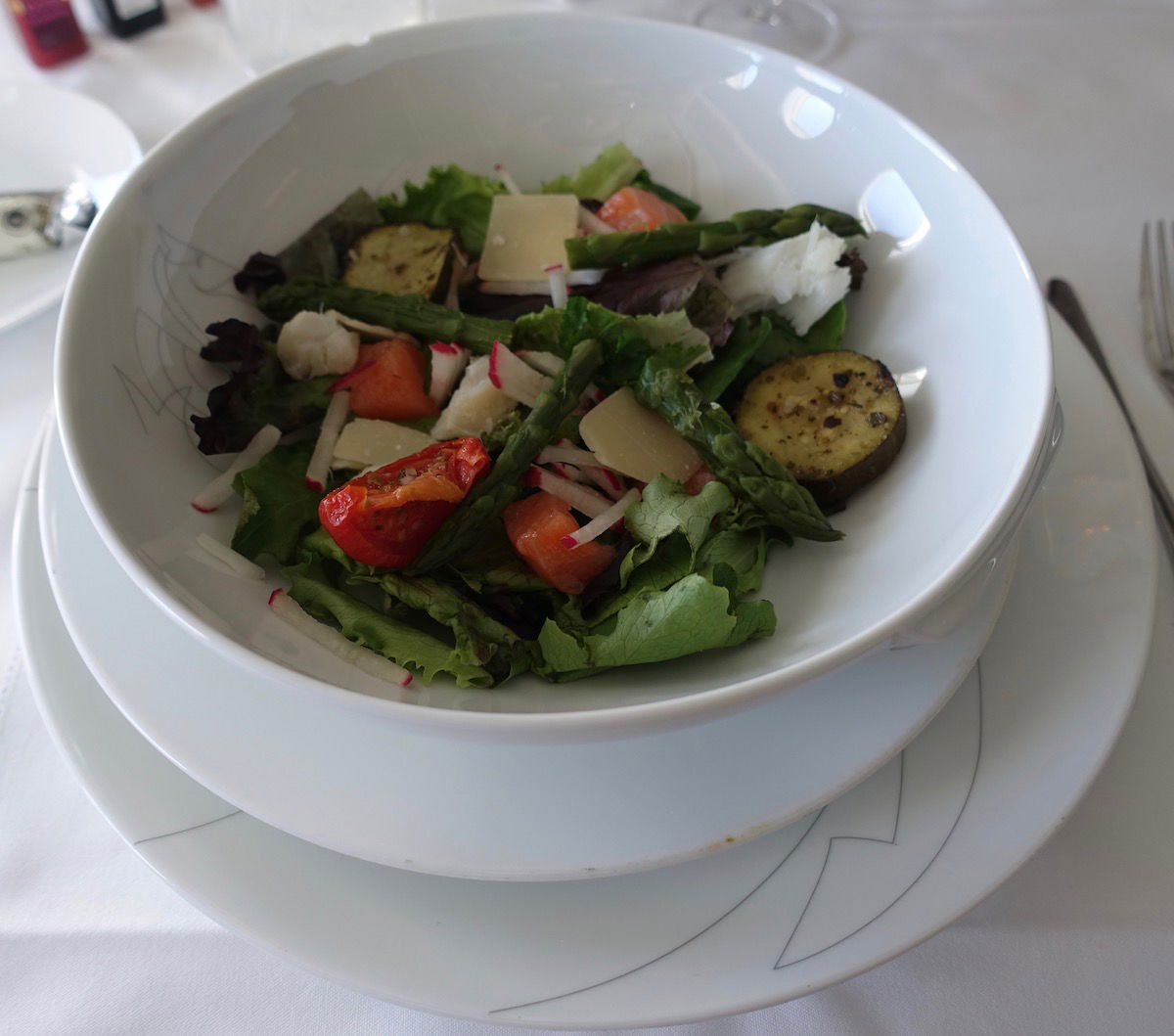 And a cheese course…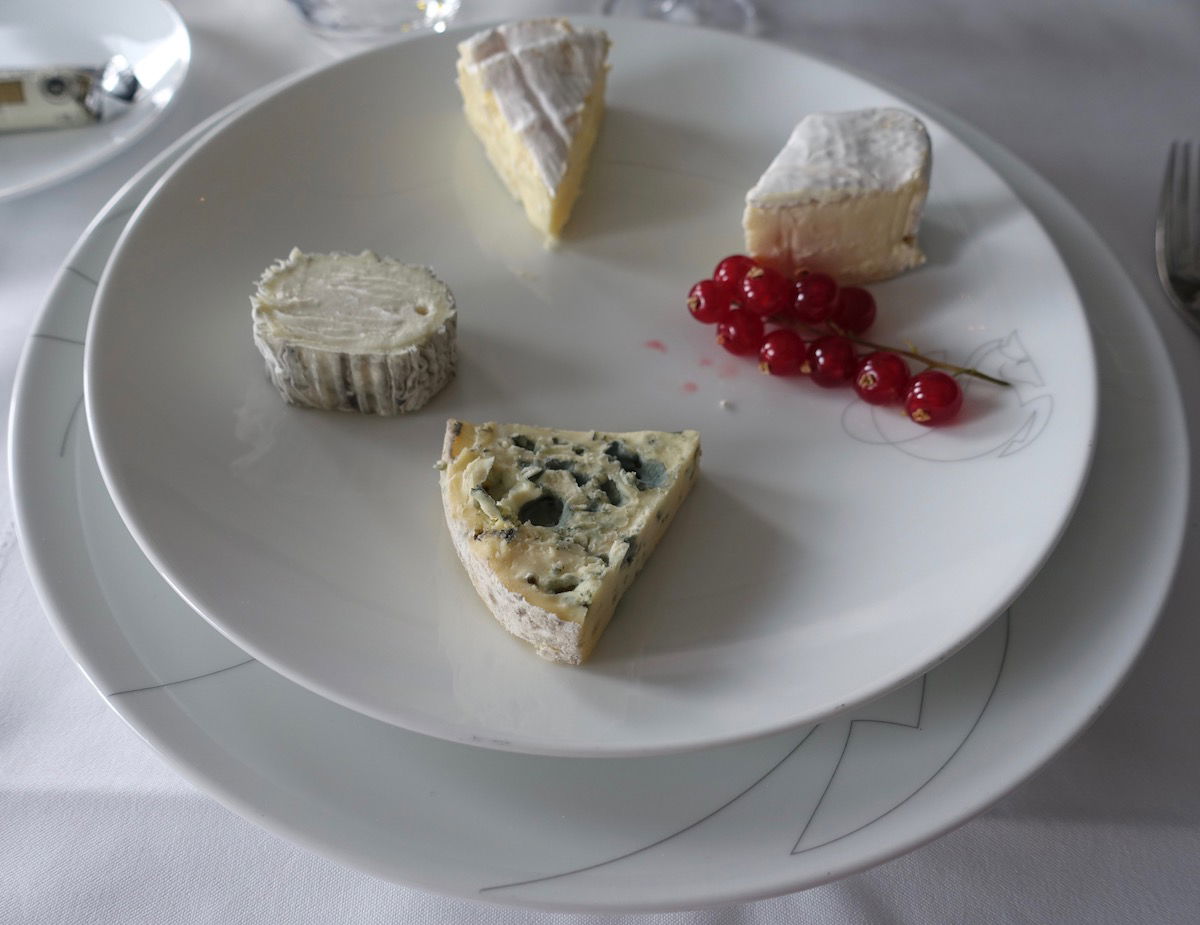 And a dessert of lychee and strawberry ice cream with berries.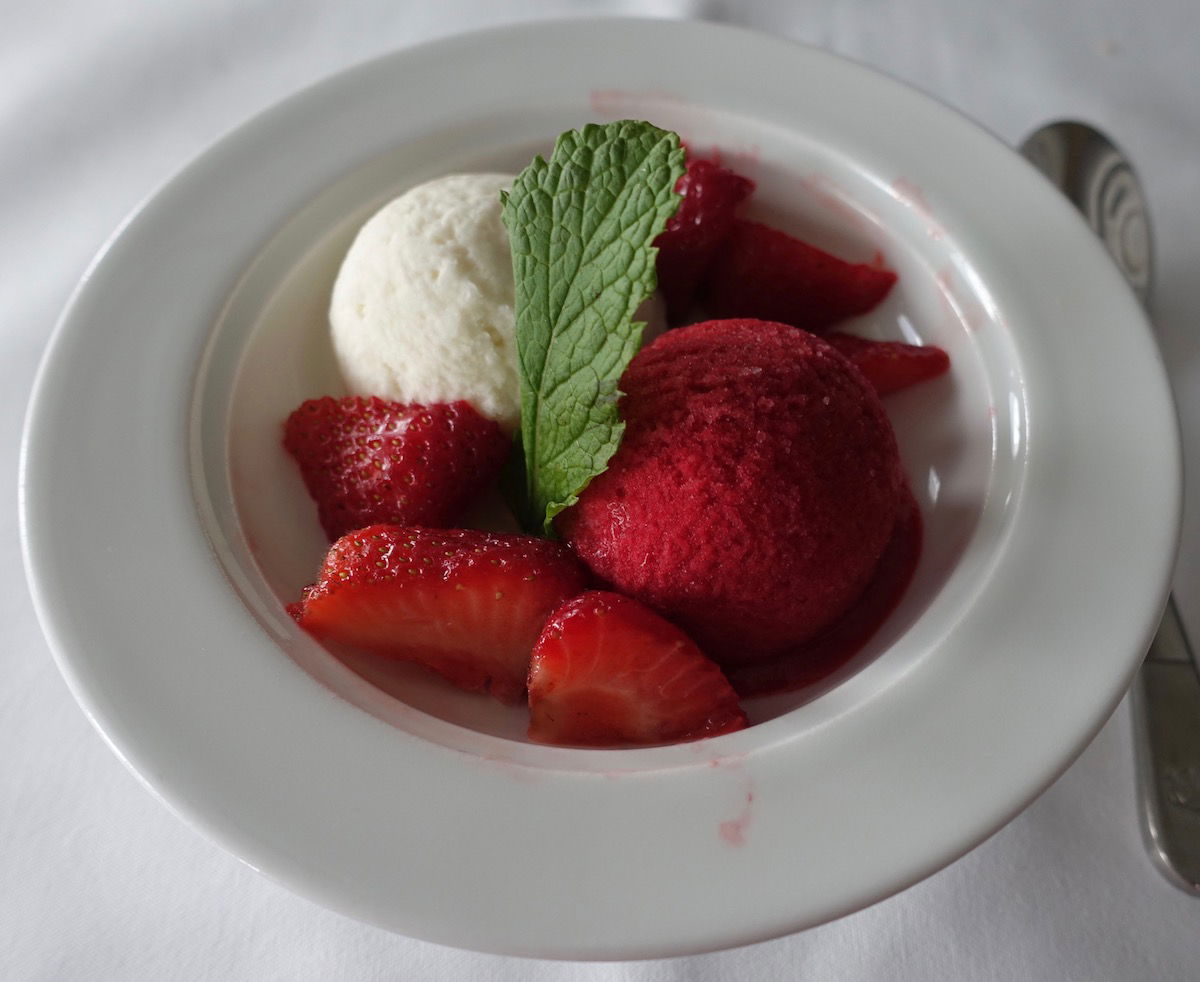 What a meal!
Top notch bedding
After my 23 course meal I needed a nap, and Air France's La Premiere bed didn't disappoint either. They use a fabulously thick mattress pad, and high quality sheets. I'd say Air France has among the top five bedding of any airline. The curtains also contributed to the cozy feeling of the bed.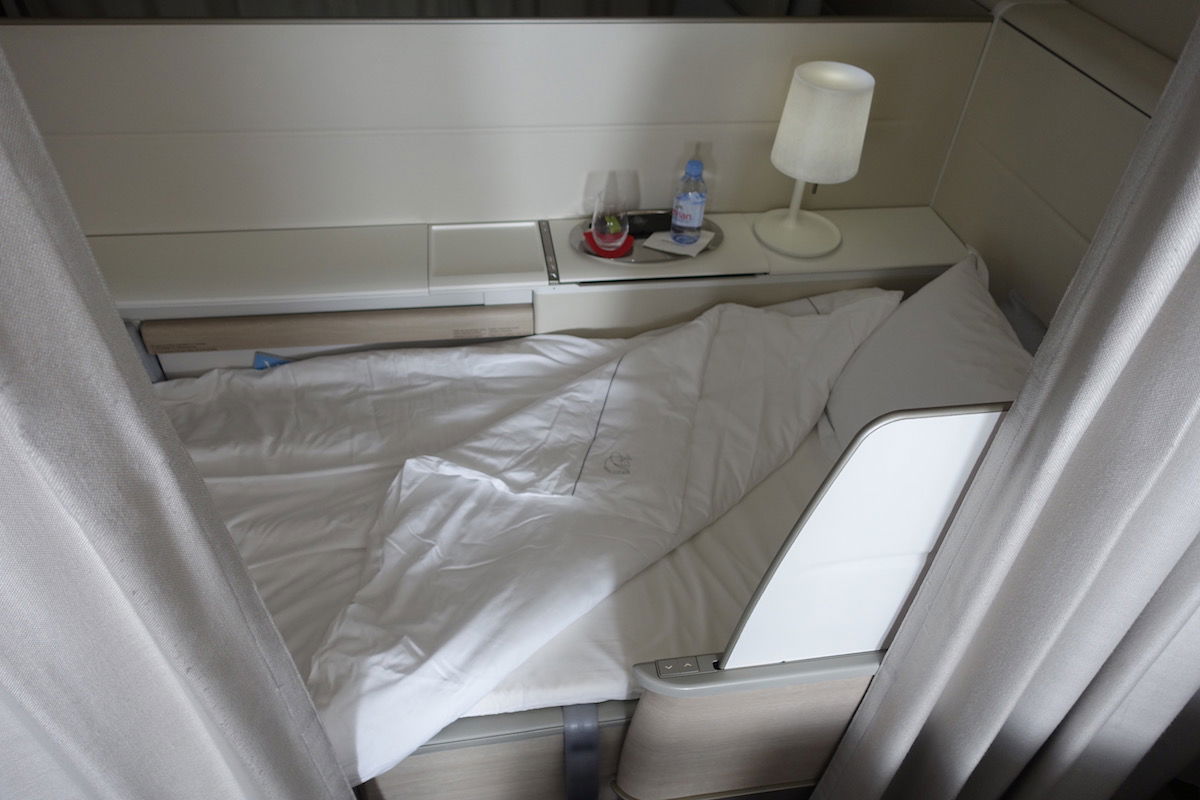 The world's best ground experience
There are lots of airlines with great onboard products, but then they drop the ball when it comes to the ground experience. Air France doesn't. They pick you up at your inbound flight, drive you to your connecting flight, and it's all done with such ease.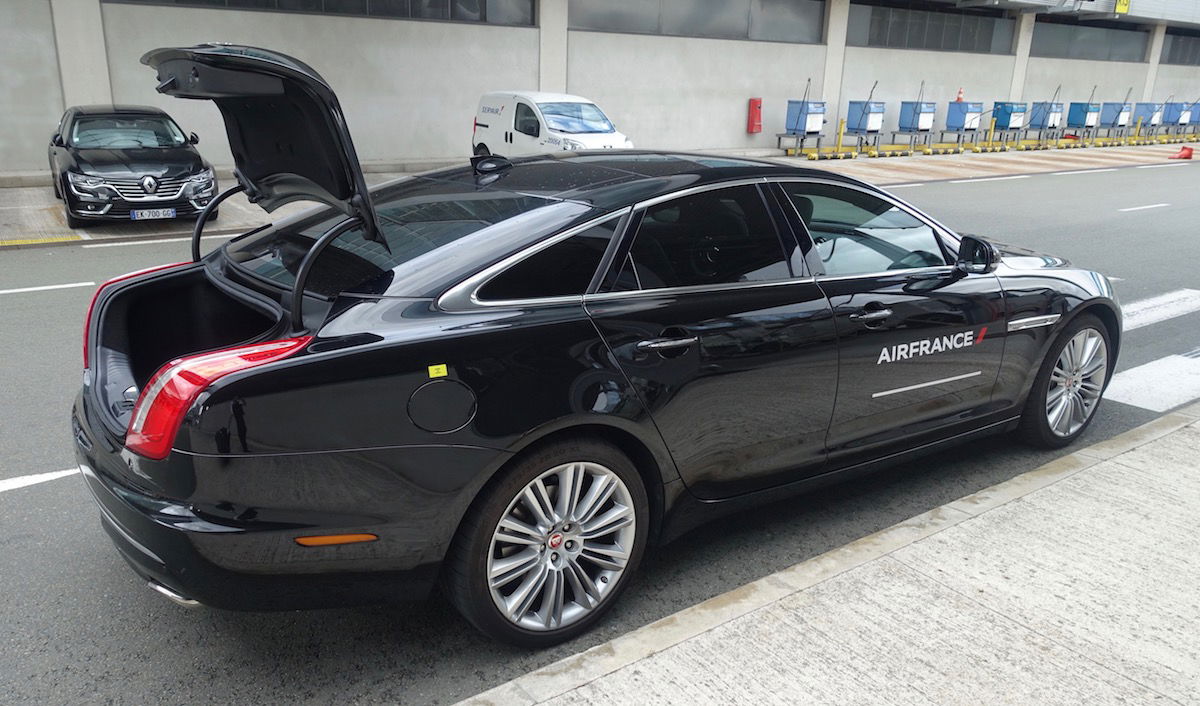 The La Premiere Lounge in Paris has a spa, incredible restaurant, and is elegant.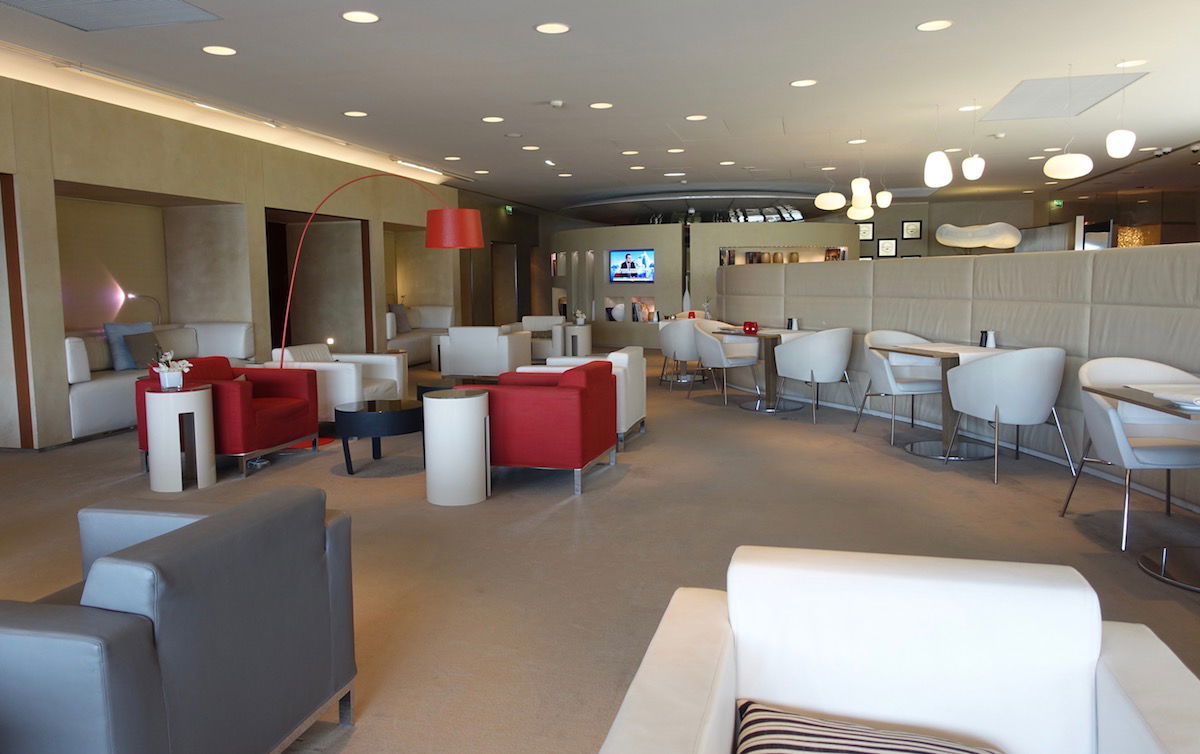 French confidence
I can sometimes be critical of service in France, though on the high end I think French service is among the best in the world. There's a certain confidence to the service you sometimes get in France that can't help but impress.
The flight attendant taking care of me, Sandy, was a gem. She was attentive without being overbearing and confident without being arrogant. Sometimes service can be awkward if you're the only passenger in the cabin, but Sandy did a phenomenal job.
Bottom line
My flight in La Premiere was incredible. I'll have a full trip report soon, and will also soon be releasing my rankings of the world's top first class products, given that I've flown just about all the world's best products now. It's going to be tough to decide which airline is number one, but Air France's La Premiere is certainly a contender.