A lot of people would like to assume that their personal belongings are safe when they store them in the overhead bin of a plane. After all, the reason a lot of people carry-on rather than check bags is to avoid the risk of having things stolen. Unfortunately time and again it's proven that this isn't the case.
Last year I shared the story of an onboard theft on an Emirates flight from Dubai to Bangkok, which didn't surprise me at all. As I explained at the time:
I have some friends who work for Gulf carriers who said this is especially common on routes to/from China. Apparently groups of passengers will book a trip exclusively to try and steal from other peoples' luggage. One friend explained that to narrow down the suspects they'll sometimes look at who just had a quick turnaround in the Middle East, because often they're booking trips to the Middle East and back because the only purpose of the trip is onboard theft.
Now, I do tend to think that flying in a premium cabin makes you less susceptible to theft. That's not to say you're completely safe, but:
Generally someone flying for the purpose of robbing people is going to be in economy rather than business or first class, given that they have more potential victims, and the ticket is also cheaper
Most airlines use curtains between cabins, and it's a lot more obvious when there's unusual activity in a more intimate premium cabin, than in a large economy cabin
However, just because you're in first class doesn't mean you're totally safe. The New Zealand Herald has the story of a couple that had thousands of dollars cash stolen from them in Emirates first class. They were returning home from a three week holiday in Europe when this happened:
The pair had splurged on some expensive items in France and had just received their tourist tax refund when they left the country. The airport insisted on paying it in cash, rather than risk something going wrong with the credit card transaction.

So when they boarded their Paris-Dubai Emirates flight on June 30 they had €2674, worth $4168 in their carry-on baggage.

The bag was stashed securely in Hay's suite and the pair headed to the plane's bar, where they spent around 45 minutes.

They returned, watched movies, ate and slept. Then Hay was woken – it was his time to shower, one of the perks of the expensive plane ticket.

When he came back, he went into the bag to get his pyjamas. The money was gone – all but €4.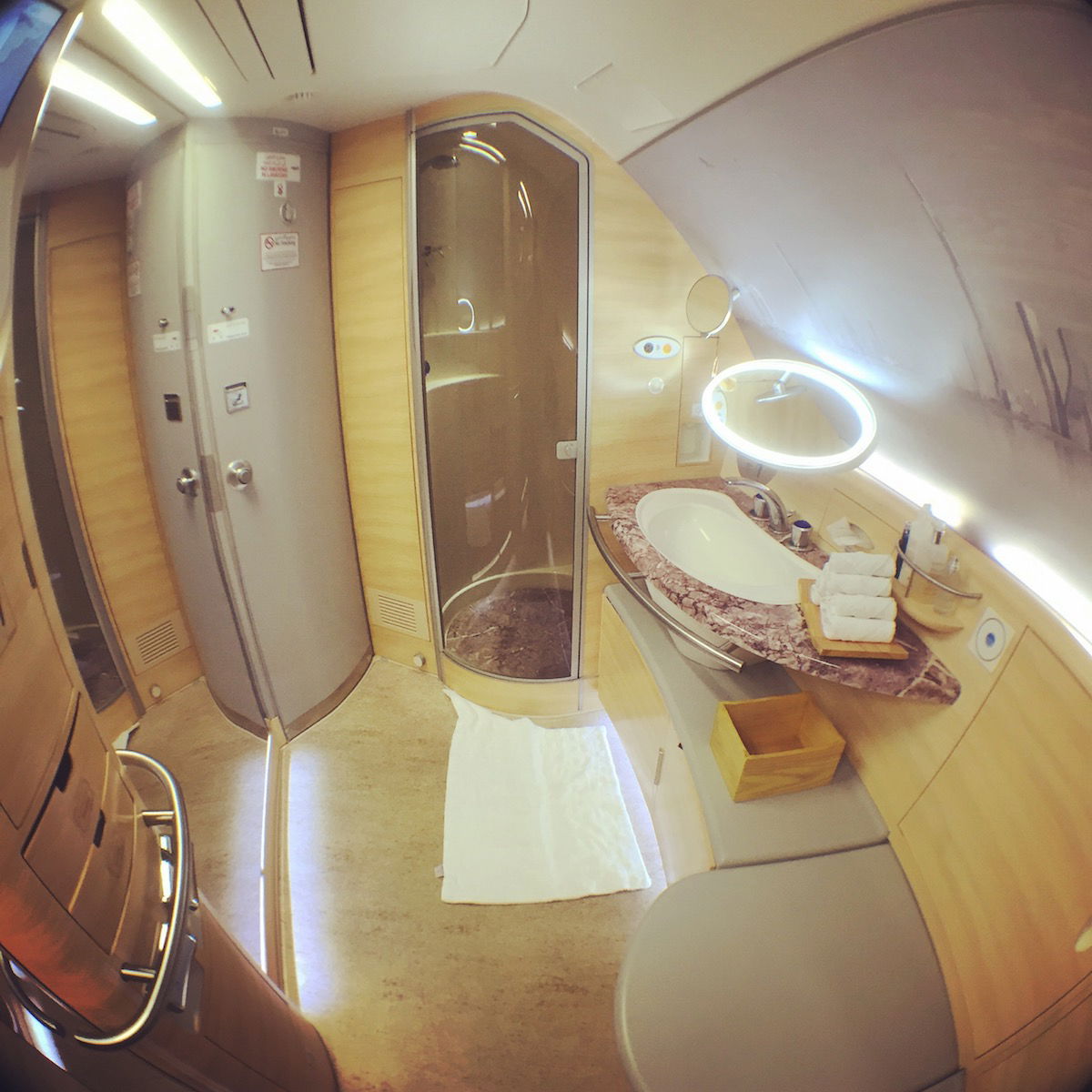 The couple searched their seats, called the crew, and they searched the seats as well, to no avail. When they landed in Dubai they told the police and wanted to file a report, but the police said they had no jurisdiction since they hadn't entered the country. Eventually the police said that if they cleared immigration they could file a report, but at that point they would have missed their flight, so they decided just to drop it.
The couple contacted Emirates, who responded as follows:
"Emirates does not accept liability for personal items missing onboard the flight. Some of the loss may be covered by your household or travel insurance policy. Therefore, may I suggest that you contact your Insurers who may be able to assist you with your claim.

We appreciate your support as a valued Gold Skywards passenger. I hope this unfortunate incident has not marred your impression of Emirates. We look forward to welcoming you on board Emirates flights in the future."
The couple isn't happy with that:
He feels Emirates has treated the couple as if they had lost the money. "We didn't drop it. It was taken. It was theft."

"If they came back and said, 'we're not liable but we appreciate your business and we look forward to having you again – here's a couple of grand worth of vouchers or an upgrade next time from business to first class' – that would have been dandy," he said.

"We would have said, 'we really appreciate that and we look forward to seeing you again'. But now we've decided we're not going to go back with them next year on principle."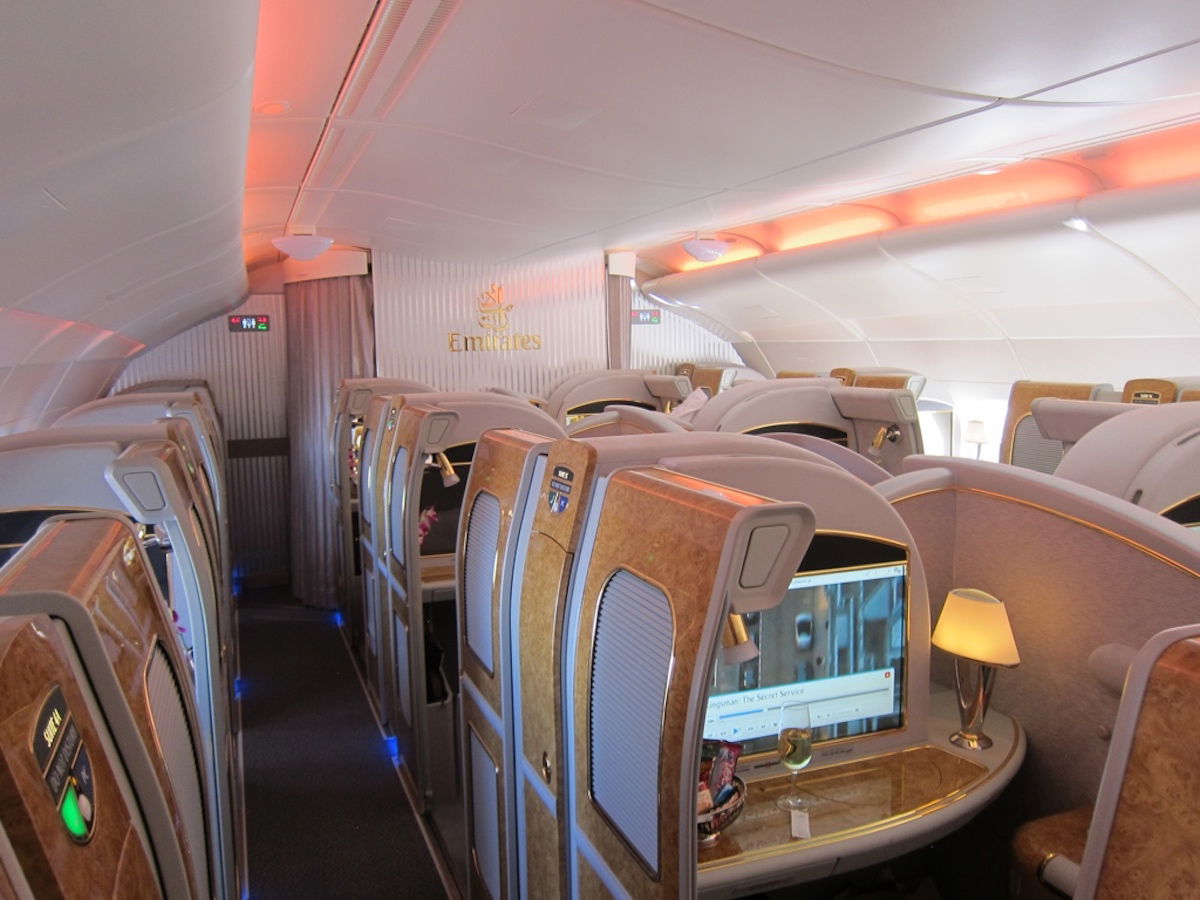 I can see both sides here. On one hand I don't think the airline has any liability, but on the other hand this is a couple that literally spent tens of thousands of dollars on the tickets (the article confirmed they paid cash) — whether it's airline's fault or not, these are customers you don't want to make unhappy. So gesture of goodwill doesn't seem out of place.
But I really do sympathize with the couple here. You trust that when you leave stuff in your first class suite, it'll be safe. Are you supposed to take all your valuables with you to the bar at the back of the cabin? Literally no one does that. Now, I suppose they could have taken their cash, though no one would take their laptop, etc.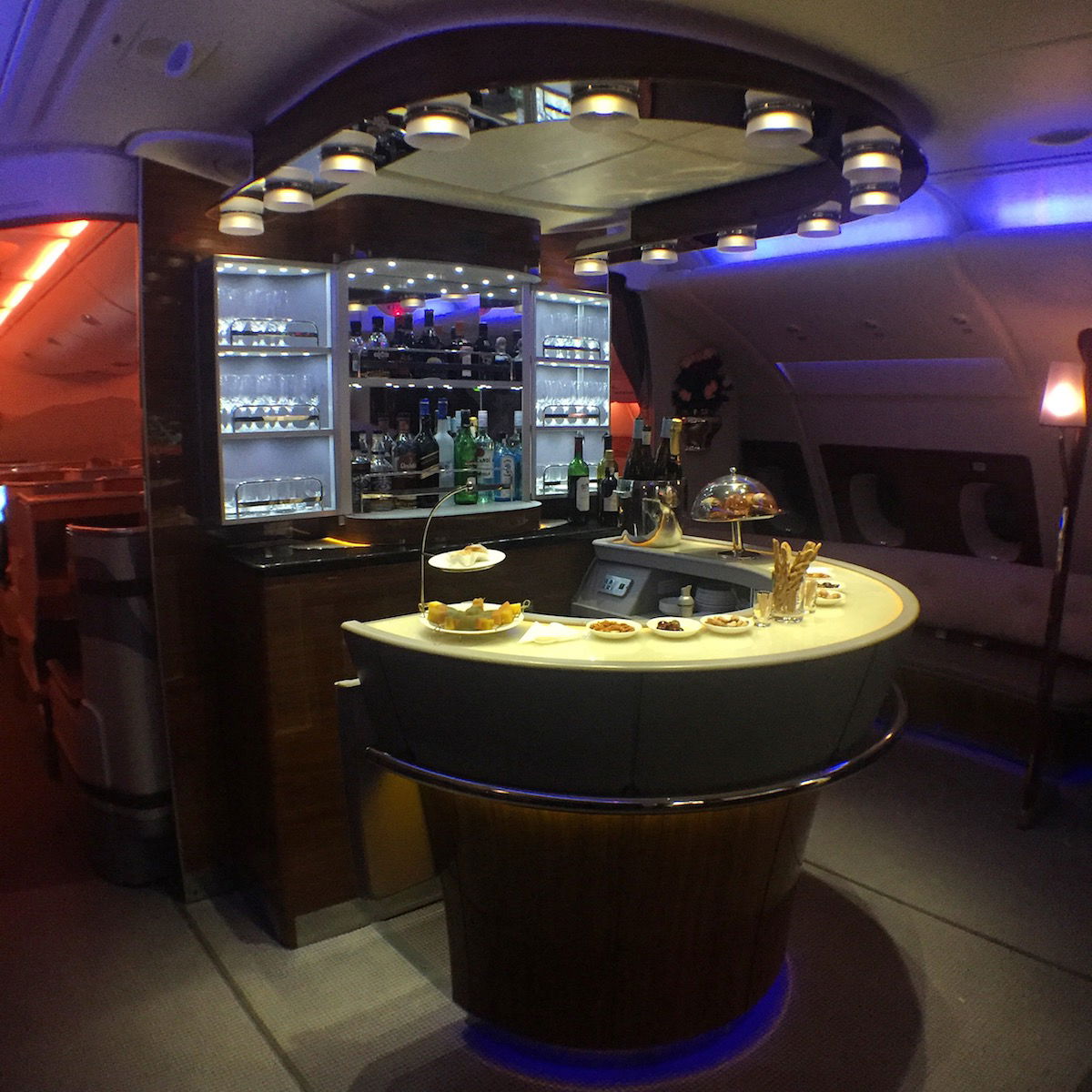 For what it's worth, I don't think this was an inside job. If it were, this would have been done on a flight to an outstation, rather than a flight to the UAE. If a crewmember had been found to be involved they'd not only be fired, but deported immediately. This is one of the reasons there's very little crime in the UAE.
So, what happened? There's no way to know for sure, but my guess is that someone involved in one of these theft rings snuck up their stairs from economy to the upper deck, quickly rummaged through the suite, and found the cash. Usually there would be a shower attendant stationed at the top of the stairs, but it's possible that she was cleaning one of the showers while this happened.
Like I said, onboard theft is a thing people do professionally — this isn't some amateur crime. Always keep that in mind in the back of your head when flying.
(Tip of the hat to Geoffrey)