Here's a cute idea from Air France. Many people have pressure in their ears during takeoff and landing, and chewing gum can help with that. So Air France has a solution:
To take care of its customers' ears, Air France has created its own French chewing gum "La gomme à mâcher" with the agency BETC. Two flavors are available, both embodying French-style pleasure: pistachio-macaron and crème brûlée. The gum is made in France and 100% natural. With La gomme à mâcher, Air France is once again illustrating French savoir-faire throughout the world.
As a serial gum chewer, this is certainly something I appreciate.
Unfortunately, the catch is that this will only be available on select frequencies to Los Angeles, San Francisco, and Mexico City, as well as in some of Air France's lounges at Charles de Gaulle Airport:
This new product will be available before take-off on flights AF066 from Paris-Charles de Gaulle to Los Angeles (USA), AF084 from Paris-Charles de Gaulle to San Francisco (USA) and AF178 from Paris-Charles de Gaulle to Mexico City (Mexico), on 6 July. The gum will also be on offer at various Air France lounges at Paris-Charles de Gaulle (Terminal 2E, hall M, K, L, and 2 F1, F2, G) and Paris-Orly (hall 3).
If you're not flying through Paris or on one of the eligible flights and really still want this gum, Air France is selling it for 3.50EUR per pack through their online shopping mall.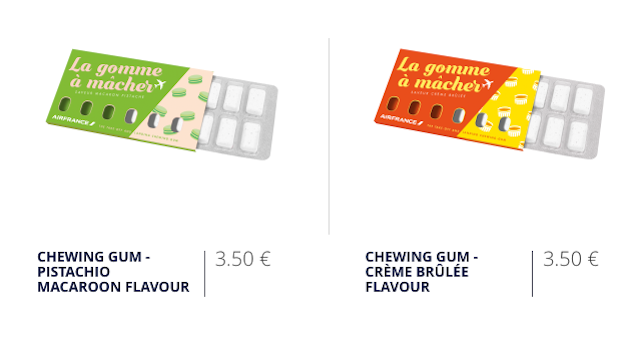 Here's a video about the gum (gosh, I really love Air France's marketing):
https://www.youtube.com/watch?v=j71wTyoNm8o
I love the idea behind this, and for that matter in general love when airlines introduce special products that make the experience memorable. Along similar lines, earlier in the year I wrote about how Cathay Pacific introduced a beer brewed specially for consumption at 35,000 feet, which is such a cool idea.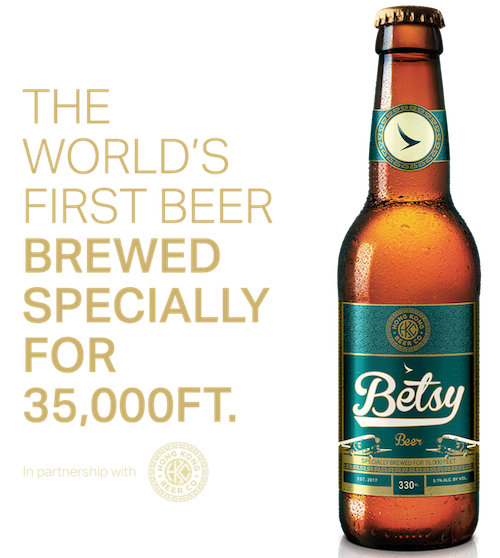 My frustration is always how limited the rollout of these concepts is. It's a great idea, but is only available on a few flights.
I realize with the number of routes that airlines operate it would be costly to roll it out systemwide, though at the same time you'd think a memorable pack of gum with the airlines' name on it would be something that people will remember long after their flight.
I might just have to buy a couple of packs of this to try it out!
Anyone flying Air France soon on one of the above routes?