As I first wrote about in March, a few months back struggling Malaysia Airlines brought a 747-400 back into service. Malaysia Airlines used to have a fleet of Boeing 747s, which they retired in 2012. This coincided with the airline taking delivery of their six Airbus A380 aircraft, which they used primarily for their London and Paris routes.
Following the terrible tragedies of MH370 and MH17, Malaysia Airlines has been forced to restructure and downsize, and as part of that they've retired their entire 777 fleet.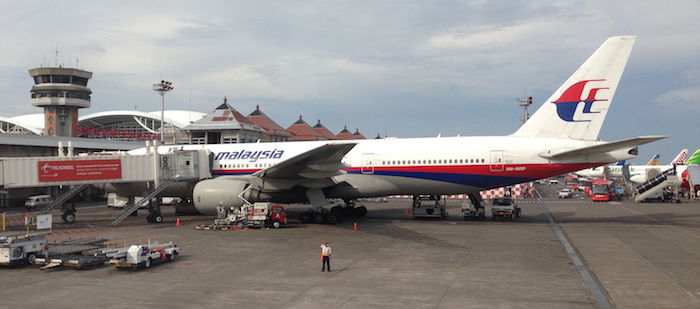 Malaysia Airlines 777
That means the only plane which Malaysia Airlines can still operate to many points in Europe is the A380. As of now, Malaysia Airlines just operates their A380s on their two daily flights between Kuala Lumpur and London Heathrow (I've reviewed the route in first class from both London to Kuala Lumpur and Kuala Lumpur to London).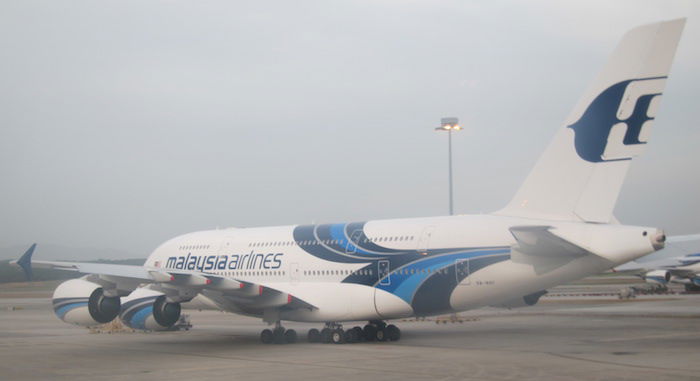 Malaysia Airlines A380
Over the summer these planes started going through maintenance checks, and someone at Malaysia decided it would make sense to bring back a single 747-400, in case they needed a spare plane.
How that's more efficient than just canceling a flight is beyond me, especially given the inefficiencies of operating only a single aircraft (in terms of crewing, selling seats, etc.), especially for an airline in as poor of a financial situation as Malaysia.
On the plus side, I will say that the 747-400, which was brought back in a retro livery, looked gorgeous. It's about the only positive thing I can say about that whole project…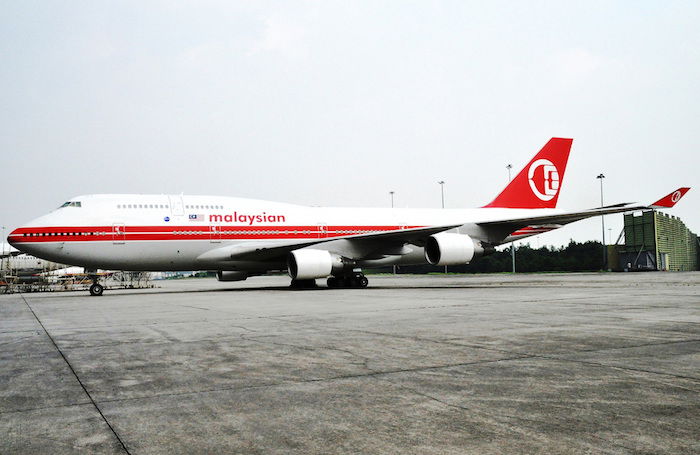 Malaysia Airlines 747
Over the summer Malaysia Airlines was going to operate the 747 twice per week between Kuala Lumpur and London… only that didn't actually happen. As a matter of fact, the 747 didn't operate a single commercial flight since it was brought back from retirement.
And guess what? Malaysia Airlines has now officially deactivated their reactivated deactivated 747. The plane didn't operate a single commercial flight in the four months that it was "activated."
Per CAPA, Malaysia Airlines claims that minimal costs were incurred because the plane never lost its airworthiness. Supposedly the only expenses incurred were a new paint job and a few test flights. However, they're officially deactivating the plane again because if it were to fly beyond July 2016 it would need a heavy maintenance check, which they don't think is worthwhile.
Even if the costs incurred were't huge, I still don't get who thought this was a good idea… certainly not the airline's ex-CEO, Christoph Mueller. Rumor has it that the 747 was one of the "last straws" that made him leave the airline, since he was never consulted about the plane being brought back into service.
As an aviation geek I'm sort of sad that we won't see a commercial Malaysia 747 flight again. At the same time, I can't believe they thought this was a good idea to begin with.
(Tip of the hat to Pierre)