Thai Airways used to fly nonstop from Bangkok to New York and Los Angeles using their Airbus A340-500 aircraft, though in 2012 they cut those routes, given how much money the airline was losing on the routes. This was due to a combination of the A340-500 being a gas guzzler, and also the generally low yields on flights to and from Thailand.
Thai Airways used to operate a one stop flight between Los Angeles and Bangkok, which initially routed via Osaka, and then eventually via Seoul Incheon, before it finally got cut. When an airline only operates a one-stop routing to their home country, they don't really have a competitive advantage, since there are a dozen airlines operating one-stop flights between the US and Thailand.
Thai Airways isn't even allowed to fly to the US at the moment, given the poor rating Thailand scored in a safety audit. This caused the FAA to downgrade Thailand to Category II, which means they can't operate flights to the US. However, I'd keep in mind that's more a reflection of the regulation in the country overall (or lack thereof), rather than Thai Airways specifically.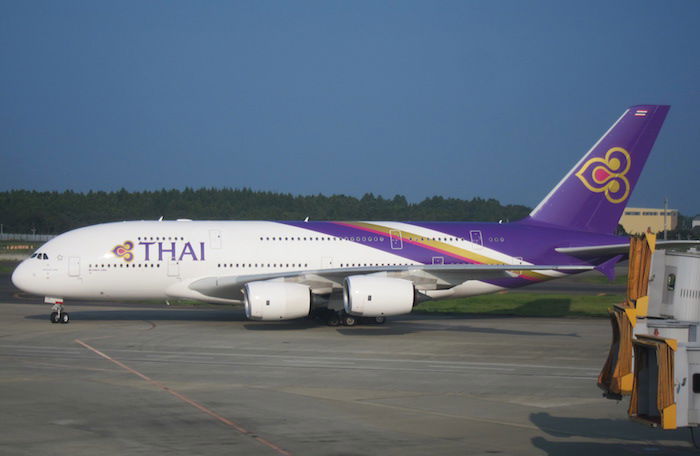 Anyway, it looks like Thai Airways is looking to change their safety image, and even wants to restart flights between Bangkok and the US. Per the Bangkok Post:
THAI targets non-stop flights to San Francisco or Seattle with easy transfer to other destinations (no other carriers offer this service) once flights are resumed to US.

Non-stop flights would be offered on the routes, which is a major selling point as no other carriers offer this service.

In the past, THAI operated flights to the US with a stop in either Japan or South Korea.

The opening of the new route to the US would come when THAI receives two new Boeing aircraft next year.
While I wouldn't necessarily take this as fact yet, it does look like Thai Airways seriously wants to restart service to the US, and San Francisco or Seattle are the likely gateways. They'll be taking delivery of some Boeing 787-9 aircraft next year, so I suspect that's the plane they'd use for the route (that's what United flies from San Francisco to Singapore).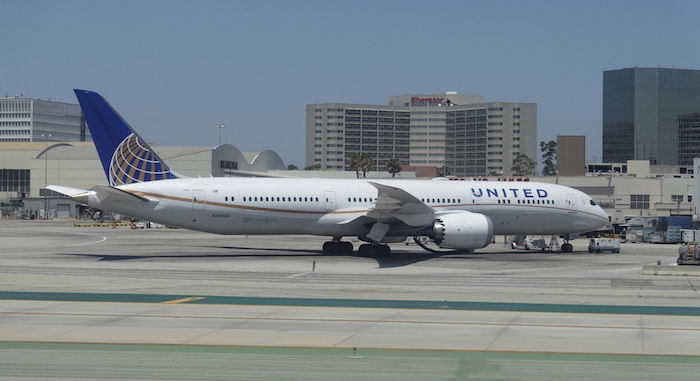 San Francisco and Seattle are both logical options:
Seattle is the closest US gateway they can operate to nonstop, though it's not a Star Alliance hub, so there would be limited opportunities for connecting passengers
San Francisco is 500 miles further, so would be more expensive to operate, but also makes more sense, since it's a United hub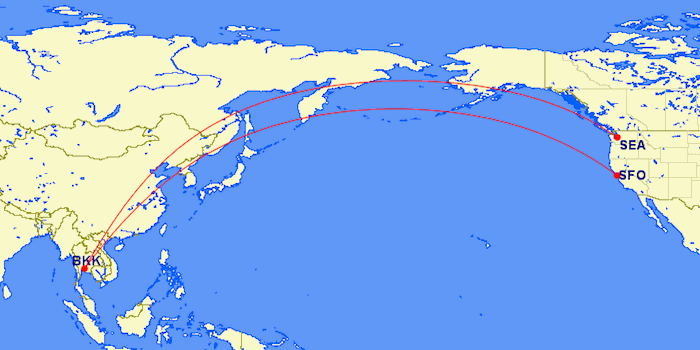 Using a 787-9 rather than an A340-500 should at least help keep the operating costs of the flight down, but even so, I have a hard time imagining they'd turn a profit on the route, given the cost of operating an ultra longhaul flight, and that Thailand is a fairly low yield market.
Then again, that's even more reason to root for the route, since award space would likely be plentiful. 😉
Bottom line
Thai Airways is seriously considering launching flights to the US, and I suspect if they do, San Francisco is the most logical choice. Quite a bit has to happen before they'll be able to operate the route, so I suspect it could be 2018 before it launches, if it happens at all.
It would be great to see the return of nonstop flights between the US and Thailand.
Do you think Thai Airways will restart nonstop US flights? If so, would you fly with them?
(Tip of the hat to View from the Wing)