The information and associated card details on this page for the JetBlue Plus [Non-Affiliate] card has been collected independently by OMAAT and has not been reviewed or provided by the card issuer.
Now that sanctions between the US and Cuba have been lifted, US carriers will soon be flooding the Cuban market with capacity.
In March we learned the details of all the flights that US airlines wanted to operate to Cuba, which required approval from the Department of Transportation. Obviously a vast majority of airlines wanted to fly to Havana, though there were also available slots to other Cuban cities.
In June the DOT awarded slots to US airlines for all Cuban destinations other than Havana. That's because there were enough available slots for all requested flights to cities other than Havana, since the demand wasn't as high for those.
Meanwhile there's a lot more demand for flights to Havana than available slots, so earlier in the month the DOT tentatively announced the routes to Havana that are approved, which include the following: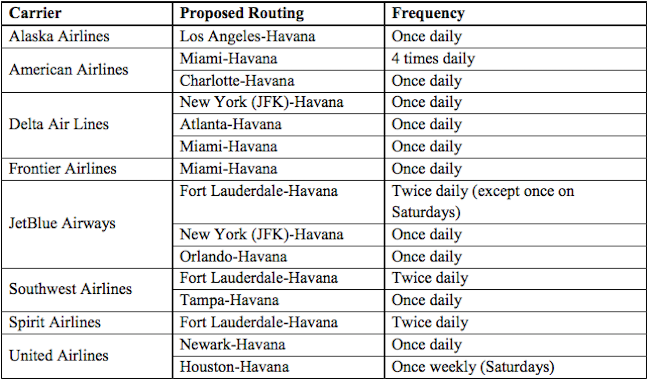 However, these are just tentative approvals, and it will likely be a bit longer before any of these flights become bookable.
Anyway, American was the first US airline to put commercial flights to Cuba on sale, which they did in mid-June. The introductory fares were obscene, as American is charging almost $500 for a roundtrip ticket between Miami and Cuba, even though the flight is less than an hour long in each direction.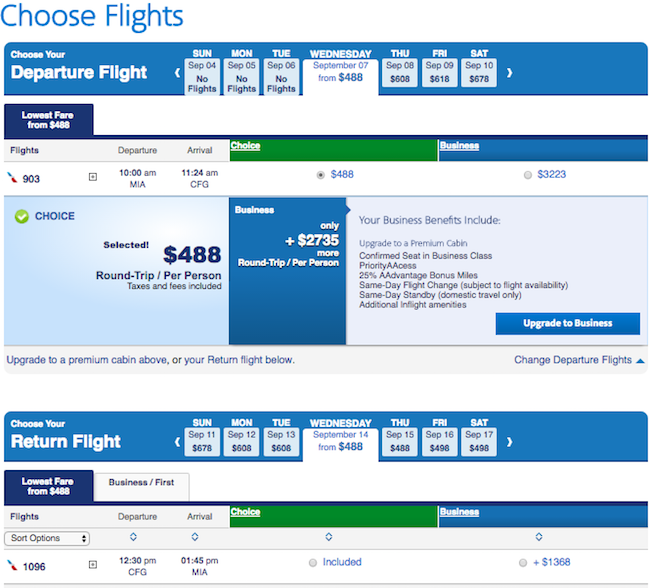 Well, now JetBlue has started selling flights to Cuba, and they'll actually be launching their flights before all other airlines that have announced service so far. If things don't change, JetBlue will be the first US airline to offer commercial service between the US and Cuba. Here are the details of their service:
JetBlue will initially operate flights on three routes between Fort Lauderdale-Hollywood International Airport (FLL) and:

Santa Clara– Abel Santamaría Airport (SNU)

Monday, Wednesday & Friday flights starting August 31, 2016
Daily flights starting October 1, 2016

Camagüey – Ignacio Agramonte Airport (CMW)

Daily flights starting November 3, 2016

Holguín – Frank País Airport (HOG)

Daily flights starting November 10, 2016
Unlike American, JetBlue is kicking off these new routes with some fantastic fares, starting at $99 one-way. For example, you can fly roundtrip between Fort Lauderdale and Santa Clara for just ~$204.
Redeeming TrueBlue points is an even better value, as you can book the ticket for just 7,000 points plus $47.06 in taxes and fees roundtrip.
That means you're saving $157.10 for 7,000 TrueBlue points, which is ~2.25 cents of value per TrueBlue point. That's incredible, since typically TrueBlue points are worth ~1.6 cents each towards the cost of a ticket on JetBlue.
Also keep in mind that if you have JetBlue Plus Card you get 10% of your points back every time you redeem, which means you'd get 700 TrueBlue points back on that redemption.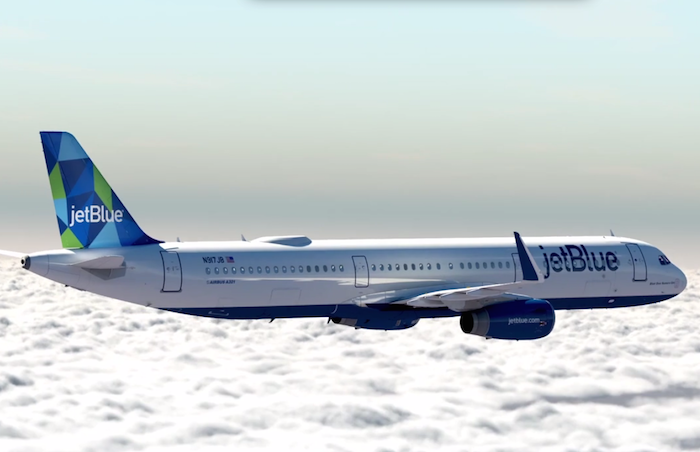 Bottom line
Kudos to JetBlue for getting ahead of the competition by launching the first commercial flights to Cuba, and having great fares. Beyond that, kudos to them for making the relative value of a points redemption even better. No wonder people love JetBlue.
Anyone considering flying JetBlue to Cuba?