Back in early May my friend Matthew and I booked a ~$620 roundtrip business class fare Qatar Airways published between Colombo and Casablanca, which allowed booking a combination of Qatar Airways and Royal Air Maroc. While Qatar Airways unarguably has a better product, reviewing Royal Air Maroc was a lot more tempting. Then to position ourselves in Colombo, we booked China Eastern from Los Angeles to Shanghai to Colombo.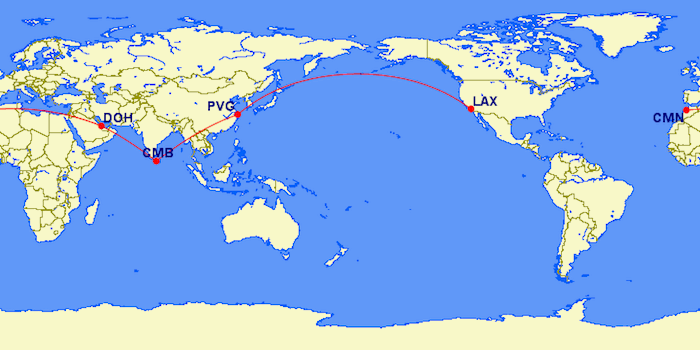 Then it came time to book the return, which was a great opportunity, given how many cheap business class fares are published out of Colombo.
How we were going to get home from Colombo
The primary reason I fly is to review airlines, so obviously I wanted to try something new. Matthew and I had come up with three possible routings, and we asked you guys to vote on which you'd most like to read about:
Kuwait Airways from Colombo to Kuwait City to London to New York
Saudia from Colombo to Jeddah to Cairo, EgyptAir from Cairo to New York
Kuwait Airways from Colombo to Kuwait City to Cairo, Royal Jordanian from Cairo to Amman to Chicago
Based on your votes we had decided we were going to go with option three, on a combination of Kuwait Airways and Royal Jordanian.
Go figure that literally the day we were planning on booking, EgyptAir flight 804 crashed. While I don't as such choose airlines based on their safety, for the moment I'm avoiding Egypt. We know that in the past couple of years a MetroJet A321 was blown up after departing Egypt, and we're still finding out what happened with EgyptAir. Regardless, my reason for avoiding Egypt right now is very simple — my mom. It makes her feel uncomfortable, and I don't want to do anything which makes her uneasy.
What's our new routing?
With that in mind, Matthew and I have come up with a new routing from Colombo back to the US, which I think you guys will find equally enjoyable. It has been ticketed and confirmed as well, so this is "final."
We'll be flying from Colombo to Manchester via Jeddah on Saudia, on a combination of their 777 and 787. It's tough to beat a sub-$700 fare for such a ticket.

While most of Saudia's business class products look sub-par, their 787s actually look decent, as they have reverse herringbone seats.
And then we'll be flying Pakistan International Airlines from Manchester to New York. This I'm especially excited about, given that Pakistan apparently has an incredible business class product.
According to the airline, "it's the only Business Class service that feels like First Class."

This was a challenge to book, though fortunately a travel agent friend was able to do it with ease.

Then lastly, I'll be picking up a JetBlue Mint flight in New York to fly to Los Angeles. The Mint fare is $250 more than American economy, so I'll finally be reviewing that. Nick wrote a review of JetBlue Mint when it first launched, so I'm curious to see how it compares now, and especially how it compares to both the business class and first class products offered by American.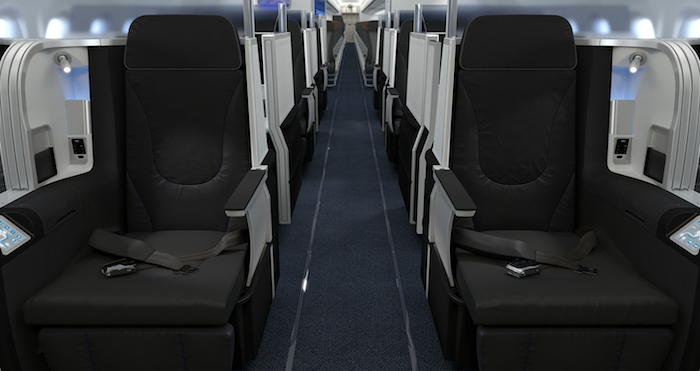 Bottom line
This is going to be a whirlwind trip, because over the course of a week we'll be flying over 33,000 miles, including travel on China Eastern, Qatar Airways, Royal Air Maroc, Saudia, Pakistan, and JetBlue. I'm really excited about this one!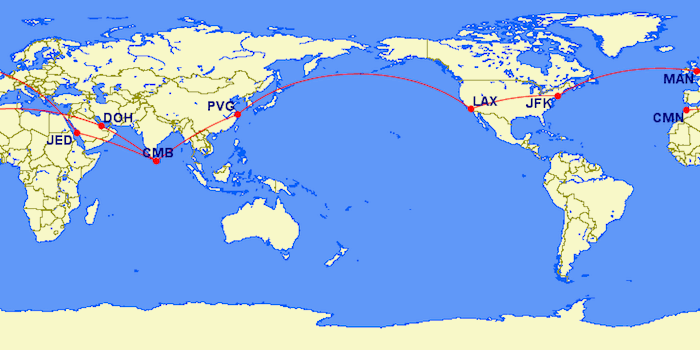 In the meantime I'll be headed to Russia on SAS and Aeroflot, and then also to Auckland on Air Tahiti Nui and Fiji Airways.