Hello from Shanghai! Matthew and I just flew China Eastern from Los Angeles to Shanghai, and as I wrote about several hours ago, every 15-20 minutes a strong cigarette smoke odor filled the cabin. We did some investigating throughout the flight, and never actually saw anyone smoking, which leads us to believe the smoking was going on in the cockpit, and the smell circulated throughout the plane.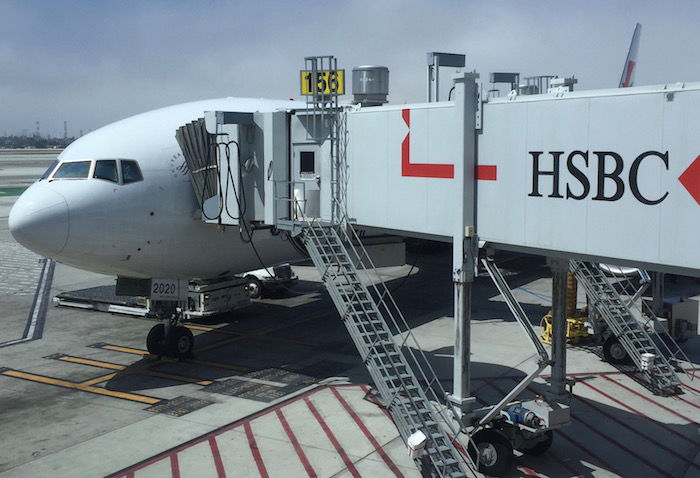 Upon writing about it, it seems that this is actually very common on Chinese airlines. I've flown Chinese airlines quite a bit and never noticed it, though several commenters mentioned they have experienced the same.
We wanted to do a bit of digging, more out of curiosity than anything else. So Matthew and I strategized for a bit, and he came up with a good idea. We wanted to see if we could get the crew to admit that someone was smoking, because we found their complete denial of there even being an odor to be so strange (it's one thing if they agreed they smelled the odor but said it wasn't them, but they denied the existence of the odor altogether…).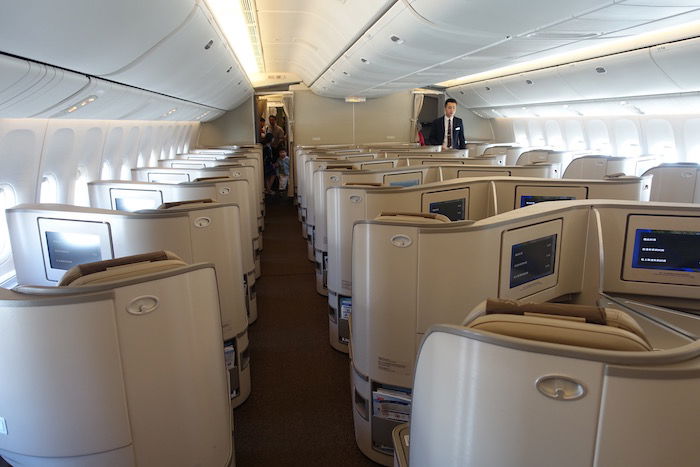 Matthew asked one of the flight attendants to call the cabin manager. She sort of refused, and asked what the problem was. When Matthew explained the smoking situation, she said "oh, you want to smoke?"
"No, no, no, there's a smell of smoke in the cabin, and we're just worried. If it's just someone in the crew smoking that's completely fine, but we are worried it might be something else, and that makes us concerned."
We figured that would be one way to get them to open up. "Nooo, maybe it's just the oven?"
"No, it's a very distinct cigarette smoke, it's definitely not an oven."
"No, I don't think anyone smoke."
"But don't you smell that, it's a strong odor?"
She pretended to sniff, and said "no, I don't smell."
Like, you must have your nose plugged not to smell that odor.
Matthew reiterated the point again, and then she went to talk to the captain (or so she claimed). When she returned, she said "captain said he has never smoked." Yeah, I'm sure…
After clearing immigration we just happened to be passing through baggage claim at the same time as our pilots (we knew they were our pilots because we also saw them in the gate area at LAX, since we got to the gate early). They smelled like an ashtray, even from a few feet away…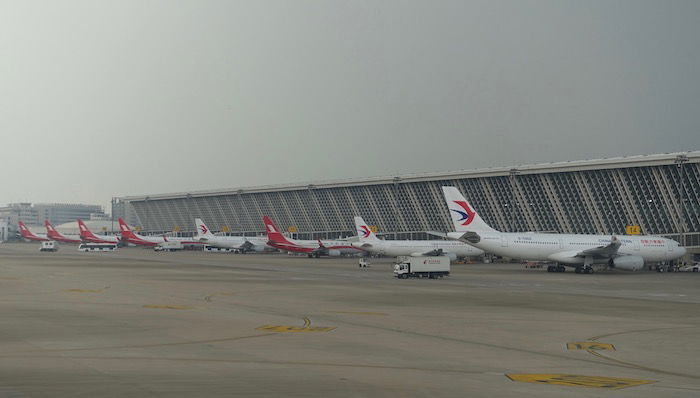 This is ridiculous and completely unacceptable. Does anyone know if they're actually violating FAA regulations by smoking on a Chinese airline between the US and China, or do US regulations not at all apply (even though the safety video says that they're a non-smoking airline, and there are non-smoking signs throughout the cabin)?