For obvious reasons I've always been intrigued by Lucky Air, even though I've never had the chance to fly them. Lucky Air is based in Kunming, China, and as of now just operates flights regionally. They're essentially the low cost subsidiary of Hainan Airlines, and have the same parent company as them, as well as a few other airlines.
I'll still never understand the Chinese aviation industry as such, given that you have a couple of dozen airlines that are largely government owned, and none of them are allowed to compete directly on longhaul flights. In other words, only one Chinese airline is allowed to operate in a single longhaul market, unless an exception is granted. That's why we see so many inefficient routes being operated.
For example, Hainan Airlines is based in Beijing, and wanted to start service to Los Angeles earlier in the year. Since Air China already flies between Los Angeles and Beijing, Hainan instead decided to start service between Los Angeles and Changsha, even though a vast majority of passengers are connecting onwards from there.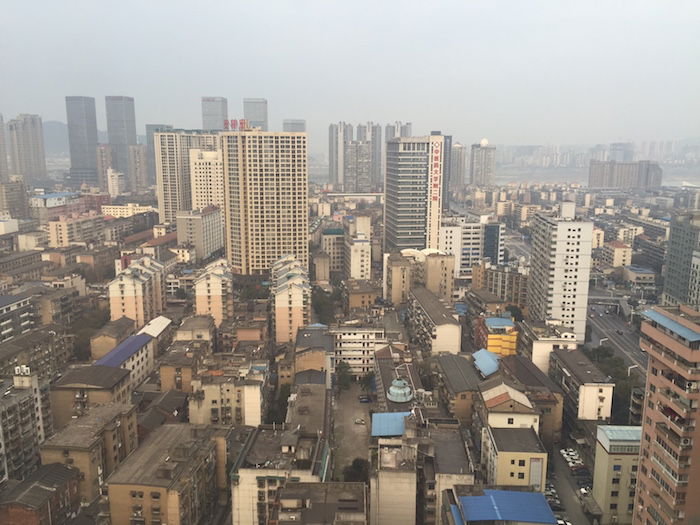 Changsha, China
Anyway, we're getting off track here. While Lucky Air presently only operates short-haul flights, it looks like they'll be expanding to longhaul flights shortly.
Per China Aviation Daily, Lucky Air has submitted an application with the Civil Aviation Administration of China to operate two new longhaul routes out of Kunming before the end of the year, to Los Angeles and Moscow:
Pending government approval, the low-cost carrier will operate Boeing 787 Dreamliners on Kunming-Moscow and Kunming-Los Angeles routes in December, according to an announcement released Monday on the CAAC's website.

Both Moscow and Los Angeles services will be operated twice weekly, the CAAC said.

Specifically, Lucky Air revealed it plans to introduced Boeing 787-9 jetliners in 2016 and expand its fleet size to 52 by 2017. Currently, the Kunming-based carrier operates 28 aircraft in total, including 11 737-700s, 10 737-800s, four Airbus A320-200s and three A319-100s.
On one hand, this seems like a very strange time to launch service to Moscow, given the state of economy there. Then again, Lucky Air is aimed primarily at Chinese leisure travelers, so perhaps it's a popular time to go to Russia, given how cheap everything is. I saw tons of Chinese tour groups in Moscow.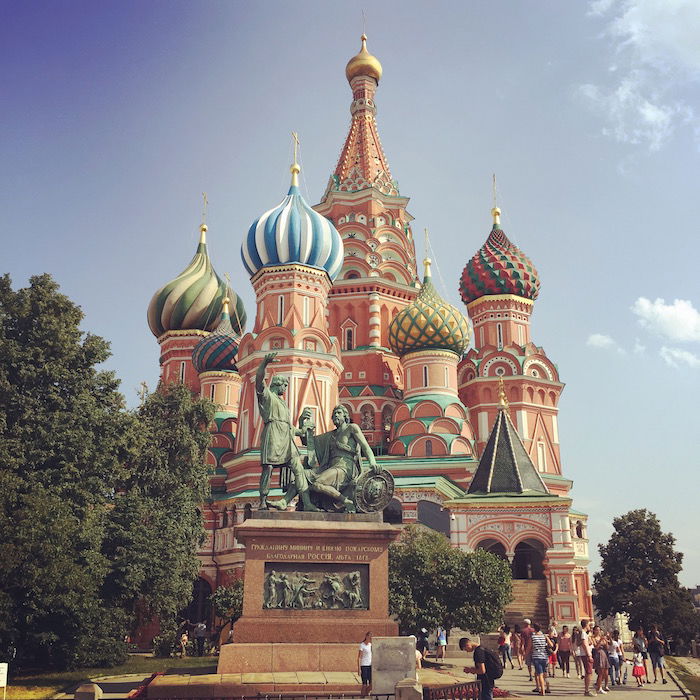 Moscow, Russia
Personally I'm most intrigued by the new route between Kunming and Los Angeles. Earlier in the year I had the chance to fly Hainan's new flight between Changsha and Los Angeles, and just recently I booked Xiamen Air's new flight between Shenzhen and Seattle. If this route actually materializes, I might as well try out Lucky Air's US service as well.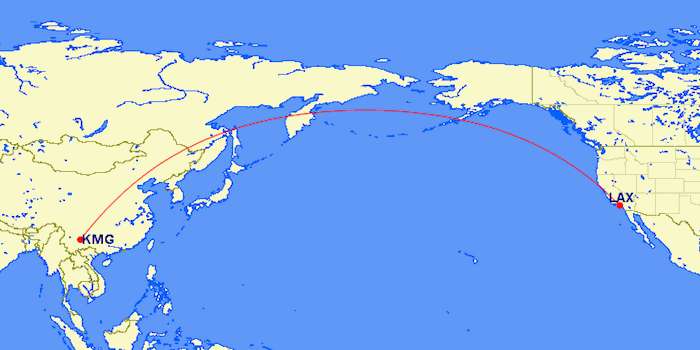 I'm not sure where exactly Lucky Air would be getting their plane from, though. They don't have any 787 on order, so perhaps they'll be getting the plane from Hainan?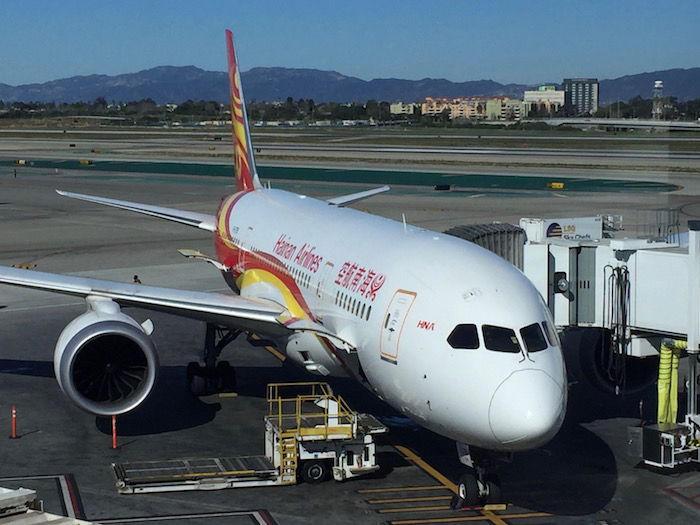 Hainan 787 at LAX
If so, I suspect it will be the same business class product that Hainan already offers. Or who knows, perhaps they'll go super high density on this plane, and make it all economy. After all, Lucky Air is a low cost carrier, and airlines like Jetstar manage to get 335 seats on their 787-8s.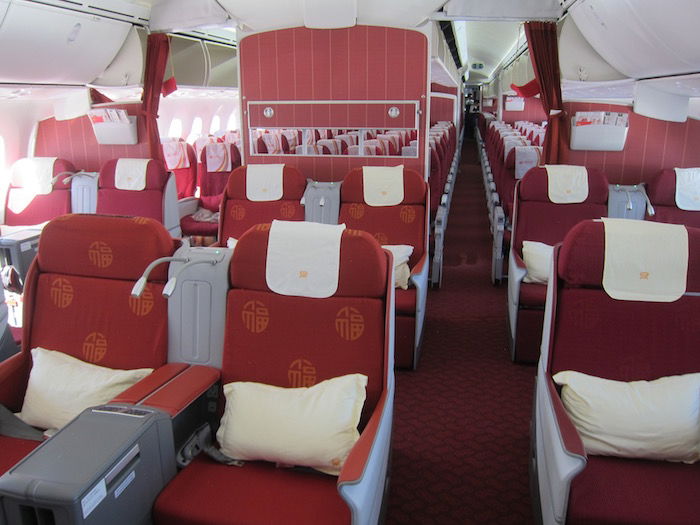 Hainan 787 business class cabin
Bottom line
It's always cool to see new routes to the US, especially on airline that don't yet serve the US. I'll be watching to see if these Lucky Air flights materialize, and if so, you can bet I'll be booking myself on their Los Angeles to Kunming route!
(Tip of the hat to @AirlineFlyer and gfrewqpoiu)