As I've explained many times before, the content of this blog is focused heavily on the journey rather than the destination. So while there are many places I really want to visit, I try to prioritize new airline reviews first. At the beginning of the year I shared 16 airline products I want to review in 2016, and I've been making good progress on that list.
I've already reviewed Finnair business class, Air India first class, Iberia business class, LAN business class, Oman Air business class, and Air France business class.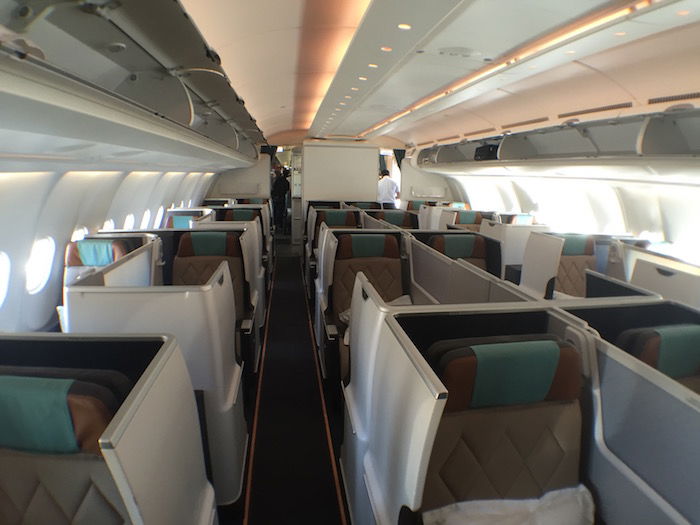 Oman Air A330 business class
On top of the airlines I've already reviewed, over the coming weeks I have trips planned in Aeromexico and Avianca business class, Air Canada and South African Airways business class, SAS and Aeroflot business class, and Fiji Airways and Air Tahiti Nui business class.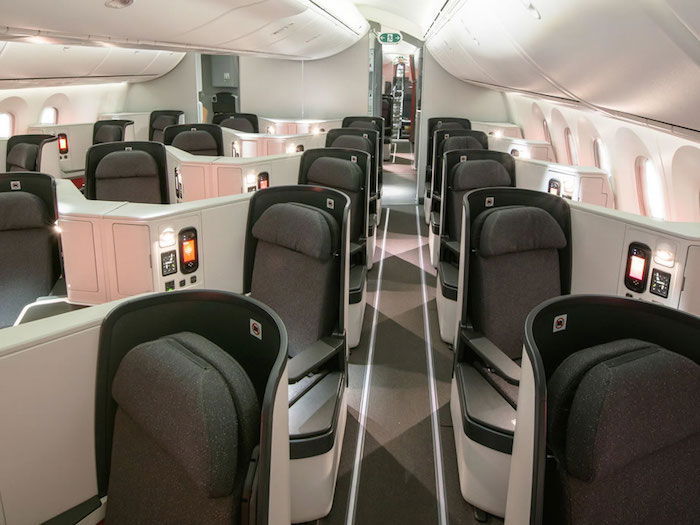 Avianca 787 business class
As I look at my list of airlines left to review, I realize I'm almost there. Beyond that, I'm not limiting myself to the 16 airlines on the list, but am also trying to review other new airlines.
Well, I'm excited to report on the trip I just booked yesterday, which includes business class on China Eastern, Royal Air Maroc, and Qatar Airways.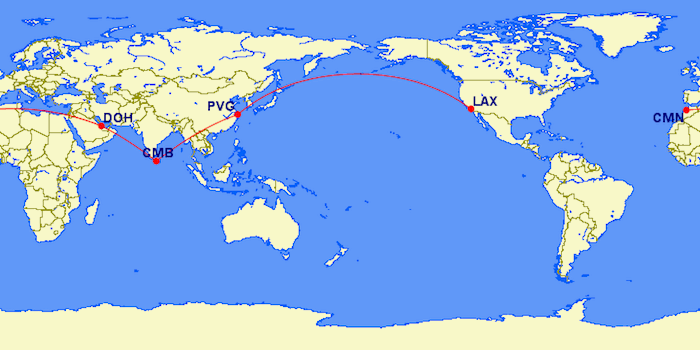 Let me explain how I ended up booking this (and my friend Matthew from Live and Let's Fly is joining me, and will also be sharing his thoughts):
Colombo to Casablanca on Qatar Airways/Royal Air Maroc
Yesterday I posted about the incredible ~$620 business class fare which Qatar Airways published between Colombo and Casablanca. That's an insane price given how many American AAdvantage miles you can earn, though of course the issue is that most people aren't in Colombo, so there are positioning costs.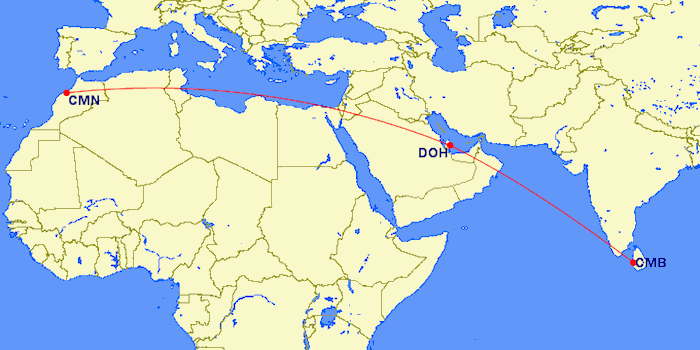 Personally I wouldn't have done this for the miles alone, given that I've already more or less requalified for Executive Platinum with American.
However, what really intrigued me about this fare was that you could fly Royal Air Maroc between Doha and Casablanca, which is a roughly seven hour flight. While I won't earn AAdvantage miles for the flight (at least technically, since it's a codeshare on a non-partner airline), for me it's totally worth it to be able to fly Royal Air Maroc on the 787. Yes, their product is definitely significantly worse than Qatar Airways' business class product, but that's part of the fun, right? 😉
I'm even more excited after reader Massi left the following comment:
Lucky, as a person who had to take Royal Air Maroc several times becuase it was the only option, I can say: don´t do it! It´s disgusting, the service is unfriendly and rude, the hardware dirty and smelling like a old carpet.
Then I'll also get to fly Qatar Airways' A340-600 between Colombo and Doha both ways, which features their new business class product as well (similar to what they have on their A320s).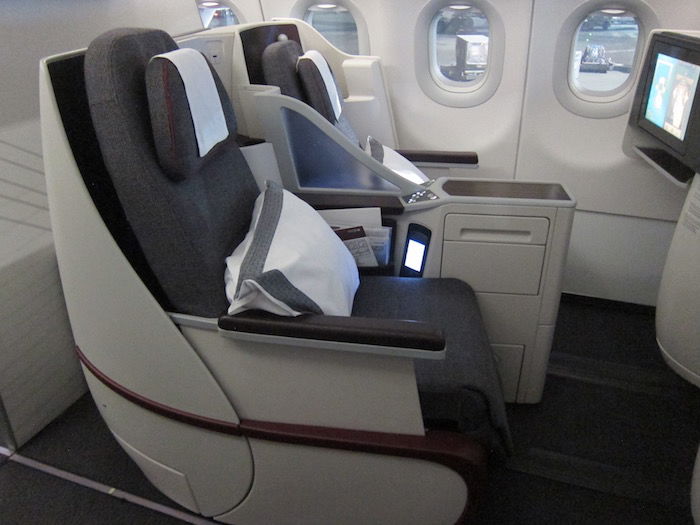 Business class product on Qatar Airways' A320s and A340s
Los Angeles to Colombo on China Eastern
The next order of business was getting to Colombo. Getting home from Colombo is always easy, given the cheap fares published out of there. However, they're significantly more expensive when flying to Colombo.
One airline I've been wanting to try is Shanghai-based China Eastern, which has beautiful new 777-300ERs with reverse herringbone seats in business class. They're great about releasing business class award availability as well. I looked up availability on them, and had no trouble finding business class award space.
I figured getting across the Pacific would be the easy part, while getting to Colombo would be the hard product. However, I was really pleasantly surprised to find they also had award space from Shanghai to Colombo on a well timed flight.
So I managed to book that routing for 70,000 Delta SkyMiles plus $190 in taxes/carrier imposed surcharges one-way, which is a fantastic value. I'm very excited to be able to review both their 777-300ER and A330-200 business class products, both of which are fully flat.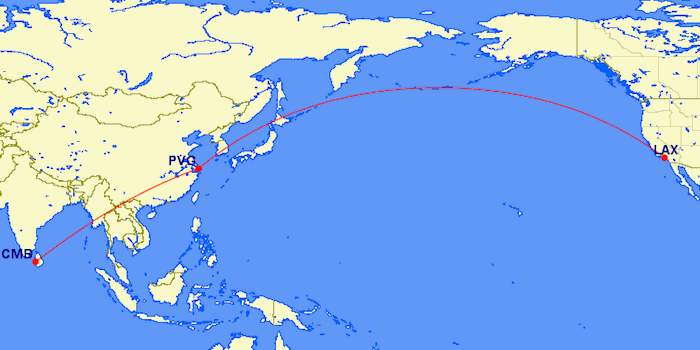 Colombo back to the US
Stay tuned for a follow-up post, where I'll be asking you guys how I should fly back to the US. There are three options we've come up with, so I'm curious which routing you guys would rather read about. The return has the potential to be as interesting as the outbound and Colombo to Casablanca roundtrip combined.
Options include Kuwait Airways, Royal Jordanian, Saudia, EgyptAir, or a combination of those. Stay tuned for a follow-up post on that.
Bottom line
I'm super excited to finally review China Eastern business class, which seems to be a really solid product, and is also extremely practical for redeeming SkyMiles on transpacific flights. I'm also curious to try Royal Air Maroc's 787 business class. Everything I've heard about service on Royal Air Maroc has been negative, so I'm curious if I find that to be the case when I fly with them.
Stay tuned, this should be a fun one!