I value inflight Wi-Fi immensely, and there's no denying that there's a huge variance in quality and pricing across airlines.
Airlines like American, Etihad, Lufthansa, etc., charge a fixed amount for Wi-Fi for the duration of the flight, and you can use as much data as you'd like. Meanwhile airlines like Singapore Airlines charge based on usage, and it can get crazy expensive.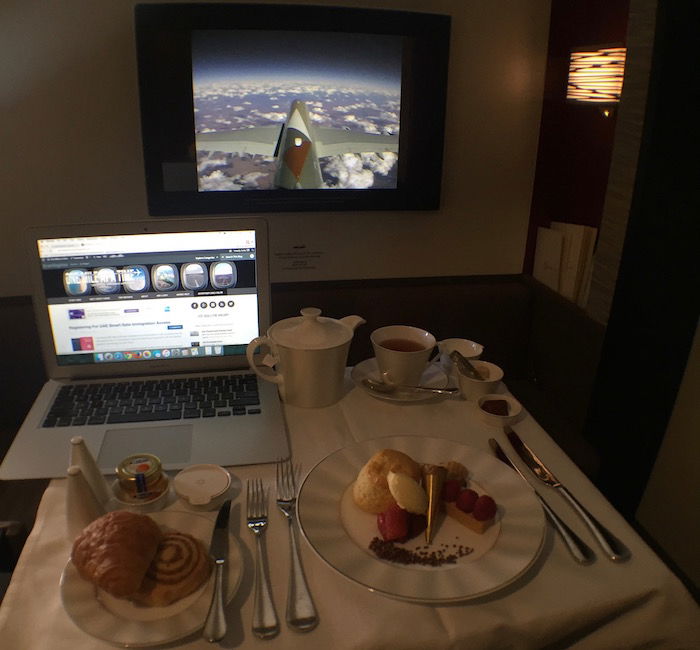 Nonetheless, at least most airlines make it easy for you to give them your money for Wi-Fi (as they should)… well, except for China Eastern.
I'll soon be trying China Eastern's longhaul business class product between Los Angeles and Shanghai, which is operated by one of their new Boeing 777-300ER aircraft. It looks like a solid reverse herringbone product, which I'm excited about.
I'm also grateful that they have onboard Wi-Fi, since I'm flying them on a weekday during business hours. That's pretty noteworthy for a mainland Chinese airline, given that historically China has blocked inflight Wi-Fi.
However, China Eastern may have the most convoluted system I've ever seen for accessing onboard Wi-Fi, as you need to register for Wi-Fi before you even get on the plane.
You'll have to go to this page of China Eastern's website, where you'll be prompted to enter your ticket number, name, and a security code.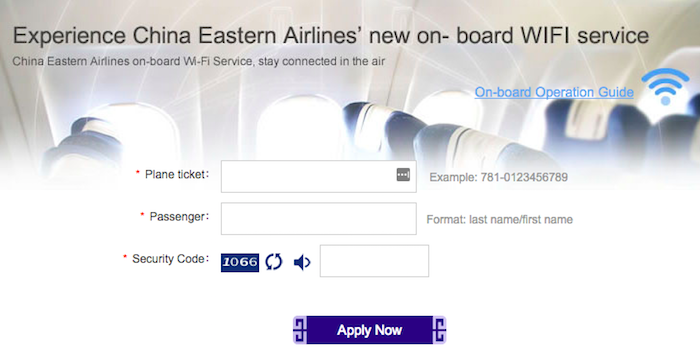 Then you'll have to "apply" for Wi-Fi on your flight.

This comes with the following terms:
1. From now on, passengers will be entitled to the 258 yuan-worth of free experience of the inflight Wi-Fi service on China Eastern Airlines flights (see the table below for flights available for the service) if they have successfully purchased the air tickets for those flights. You can apply for the free trial on the official website of China Eastern Airlines.
2. The complimentary Wi-Fi trail service is on the first come first served basis. So please hurry up as this complimentary experience is for the travel within 30 days and up to 50 passengers per flight.
3. Subject offer may be unavailable in case of some unforeseen circumstances such as maintenance issues or system upgrades. Please check for the most updated information prior to your booked flights on trans-pacific route.
4. On board WIFI is available to wireless-enabled facilities, such as laptops, tablets, and smart phones. With the capability of browsing the Internet, instant communication and e-mail services (no voice call service is provided yet).
5. The inflight Wi-Fi service is in the test phase. In case of interim adjustment in flights, equipment maintenance, system upgrading, etc, the Internet service may be interrupted for a while. Thank you for your understanding.
Then you'll be sent a code that you have to jot down before your flight, because you'll need it to log-in once aboard. Here's how that's described:
Your on board Wi-Fi code is: XXXXXX

Dear passenger, China Eastern Airlines now offers In-flight Internet service. Congratulations! You have won the 258 yuan-worth of qualification to enjoy the Inflight Internet service on your flight. Turn on your laptop or tablet (no mobile phone) after the plane levels off and search for the inflight Wi-Fi. Open the login page and enter the verification code. Your verification code is: XXXXXX. There might be occasional signal breaks during the travel because of force majeure. Thank you for your understanding. Enjoy the inflight Wi-Fi.
I'm not sure what exactly 258 yuan "worth of qualification" is, but I'm curious to find out.
I assume China Eastern makes you register in advance so they can track the sites you visit, just like how you have to enter your passport into a machine in most airline lounges in China in order to get a Wi-Fi code. Apparently the typical "great firewall of China" also applies on China Eastern, as you'd expect.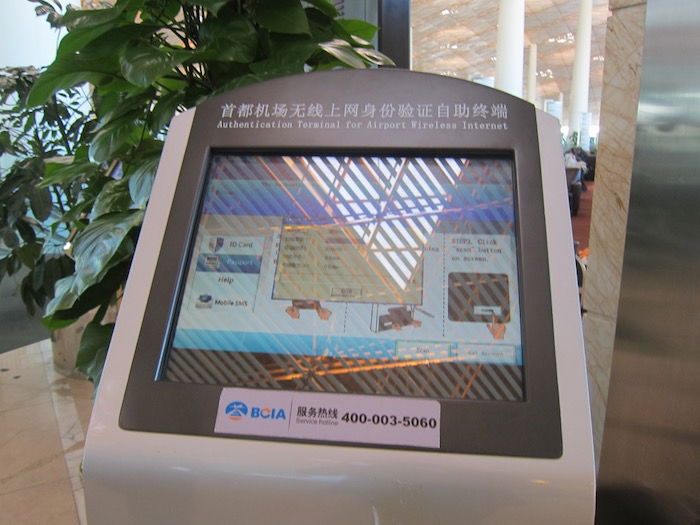 This should be… interesting.
Bottom line
Perhaps it's actually a good thing that China Eastern makes you register for Wi-Fi in advance, since it sounds like it's free (I'm not sure for how long or how much data, though), and presumably it will keep other people off. I figured I'd post about this in case anyone else has an upcoming flight on China Eastern, since it sounds like it's too late to sign-up for Wi-Fi once you're on the plane. Gotta love China!
Anyone know of another airline that makes it this darn difficult to get Wi-Fi?