Oh man, this is about to get good. Over the past 24 hours I've written extensively about the China Eastern flight that Matthew and I took yesterday from Los Angeles to Shanghai:
Well, today we're flying China Eastern from Shanghai to Colombo after spending 20 hours in Shanghai, and stuff got significantly more entertaining… China Eastern is on to us!
Matthew and I were lined up at passport control behind one another. Matthew was in front of me, and when I finally cleared passport control, he was standing there with a guy from China Eastern.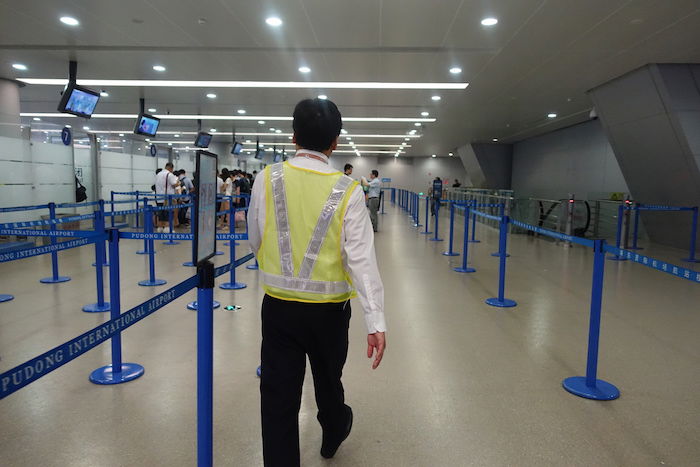 Somehow he found Matthew, addressed him by name, introduced himself as the duty manager, and walked us to the lounge.
Once through security we were joined by yet another guy from China Eastern, and now they're both standing in the lounge watching us.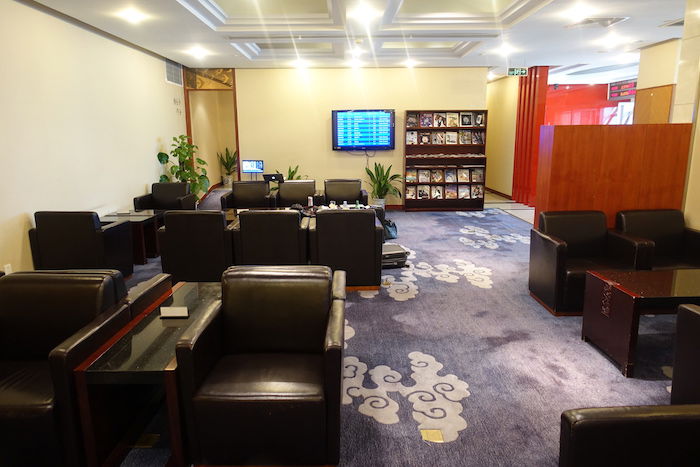 As we walked into the lounge there were quite a few empty plates and trash all over the tables, and he quickly motioned for the lounge attendant to clean that up. About 20 minutes later he came up and said "I noticed you were taking pictures of the garbage, so I just wanted to explain…"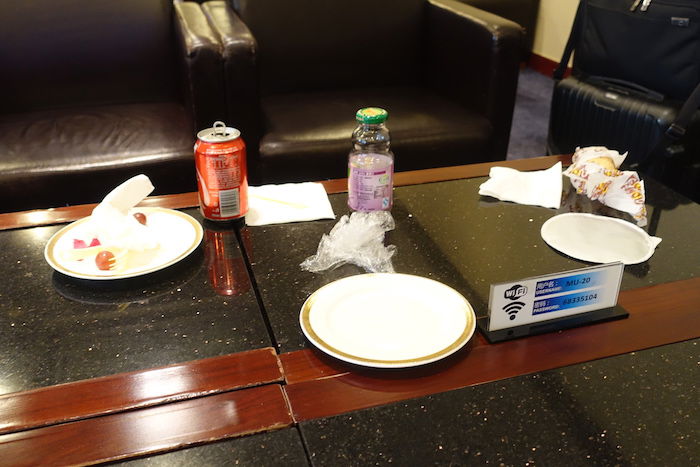 I'm not sure whether this is more awkward or amusing… perhaps a bit of both?
Stay tuned! We have a seven hour flight to Colombo, and I can't wait to see how that goes.
Perhaps we should buy some nicotine patches in duty free for the pilots? 😉