This morning I flew Royal Air Maroc from Doha to Casablanca, a flight that was operated by one of their new 787 aircraft. This flight was ~7 hours and covered 3,500 miles, so is roughly the same distance as a London to New York flight, as a point of comparison.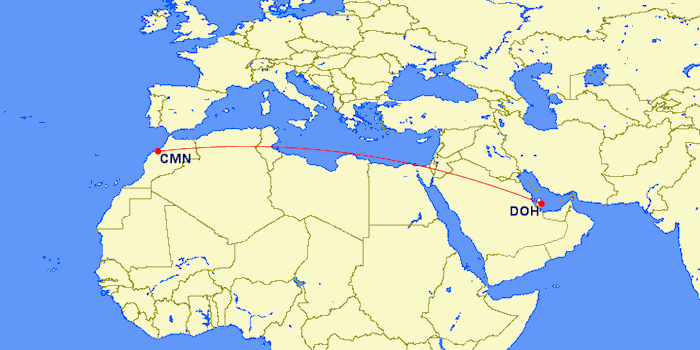 As I wrote about earlier, Royal Air Maroc has an odd business class product on this plane, which I can't make sense of. Ultimately it's nice to have a flat bed seat, though this has to be the most poorly designed "new" business class seat I've ever experienced.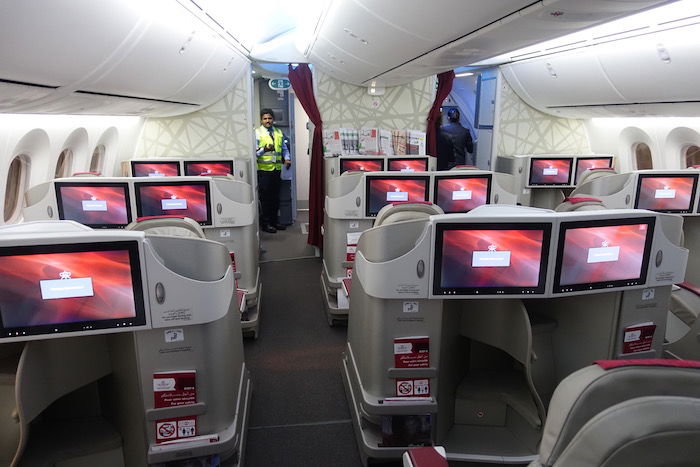 What very pleasantly surprised me about Royal Air Maroc was the soft product.
We all have expectations coming into flights, often unfounded. For whatever reason I didn't think service would be especially friendly. I also figured the meal service would be rather limited, given that the flight departed at 1AM and landed at 7AM. I figured there would be a small snack after takeoff, and then breakfast before landing.
Well, I was wrong on both counts. The flight attendant working business class was extremely charming and friendly. While she wasn't the most polished or attentive between meals, she provided sincere hospitality and warmth, which I loved.
As far as the meal service goes, well, it was possibly the most extensive I've had in business class on a late night redeye. It was actually almost too extensive, since it cut into the ability to sleep on a fairly short redeye.
Service began with drinks and canapés.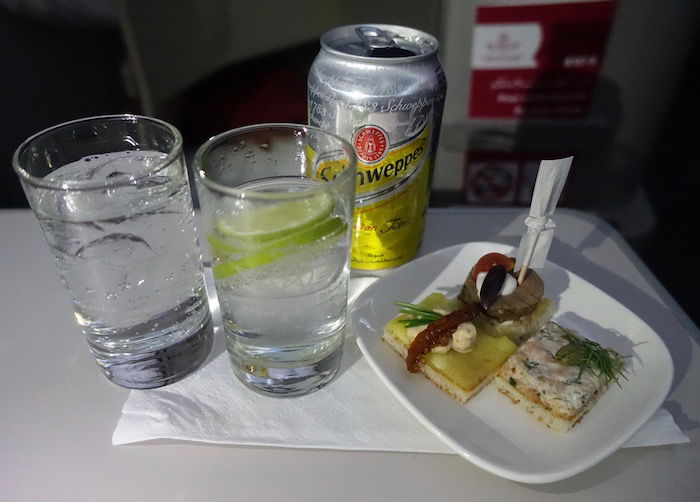 That was followed by an appetizer, which rather oddly consisted of two types of salad.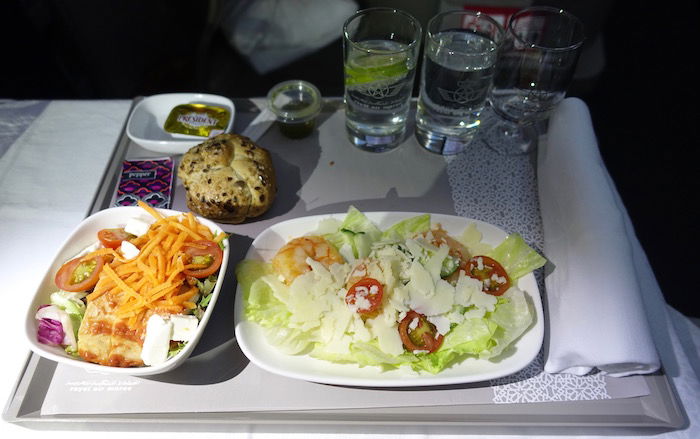 That was followed up by the main courses served off a cart.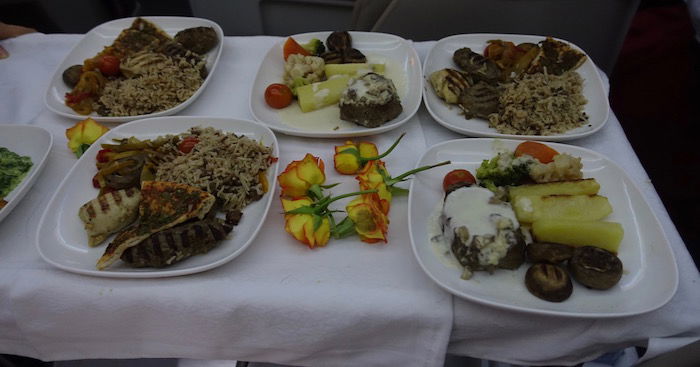 Then there was a cheese cart.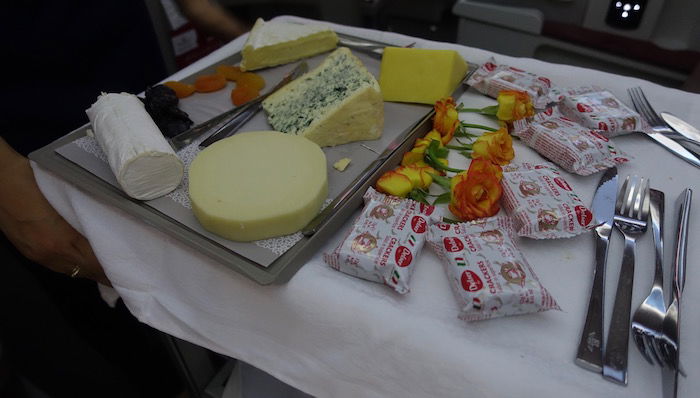 Then there was a dessert cart.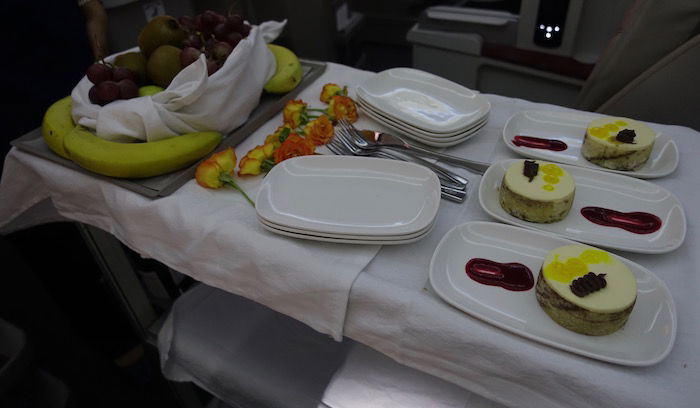 And then after that there was a tea and liqueur cart.
Then breakfast was served before landing.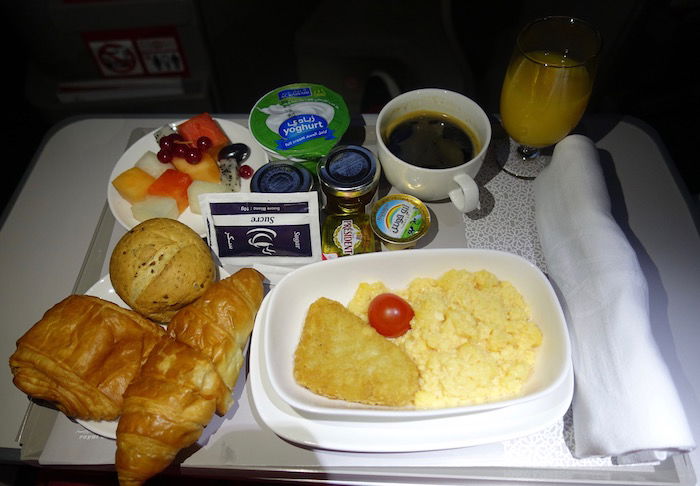 The food quality was excellent, and as I said above, the meal service was perhaps too extensive.
The one huge weakness of the flight was that they didn't have proper duvets, but rather just thin sheet-like blankets similar to what you'd get in economy. First world problems, I know…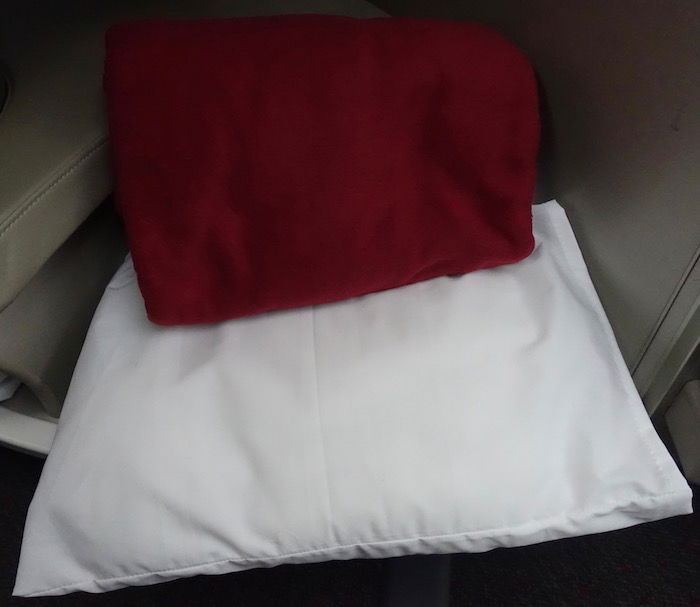 Bottom line
All things considered, Royal Air Maroc exceeded my expectations. I'd fly them in a heartbeat between the US and Morocco, which is roughly the same length. While I know they're an Avios partner airline, I wish they'd actually join an alliance, as has been rumored for a long time.
Have you flown Royal Air Maroc? If so, what was your experience like?