Yesterday American quietly put a Boeing 777-200 into service with their newest business class product, featuring B/E Aerospace Super Diamond seats. This caught me off guard, since I thought American's Boeing 787-9 would be the first to feature American's newest business class seats.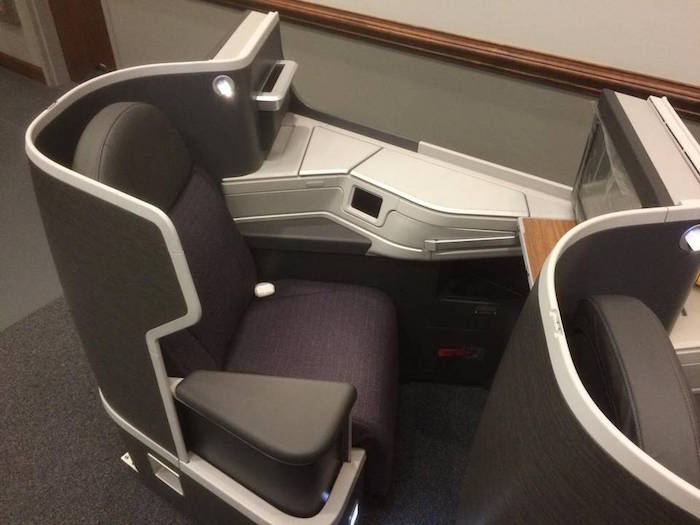 American's newest B/E Aerospace Super Diamond business class seat
There are several things that I found strange about this:
The 777-200 that American reconfigured with their newest business class seats was one that was only recently reconfigured with American's previous version of business class seats, rather than them reconfiguring a 777 with American's oldest, angled business class seats
American plans on installing premium economy on their 777s, so despite reconfiguring this 777, they didn't add a premium economy cabin (that means it will have to be reconfigured yet again)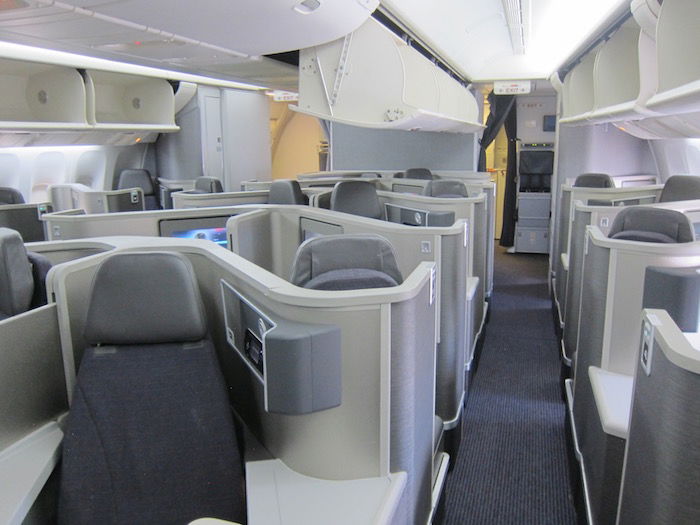 American's previous "new" business class product
One of my biggest issues with American's longhaul fleet is that there's no consistency as there are so many varieties of their business class seat, and with this change there's yet another configuration.
At first I thought American only changed the business class cabin on their 777s, though as it turns out there's one other major change American made.
Here's the seatmap for American's newest reconfigured 777: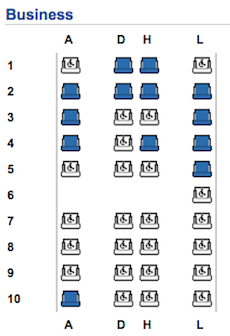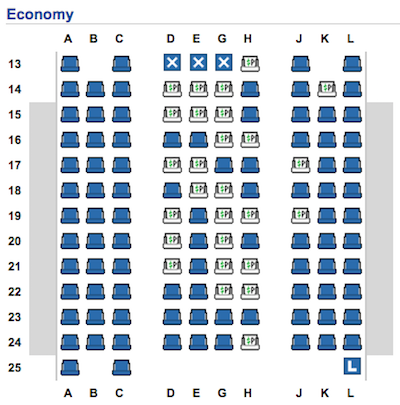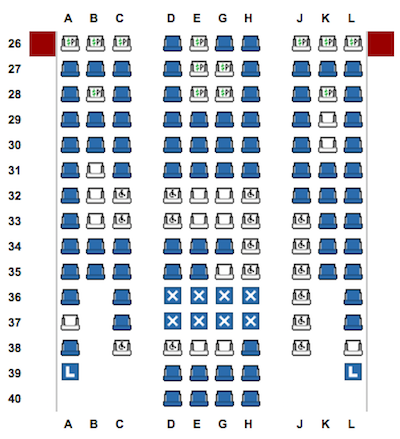 Meanwhile here's the seatmap for their previously reconfigured 777: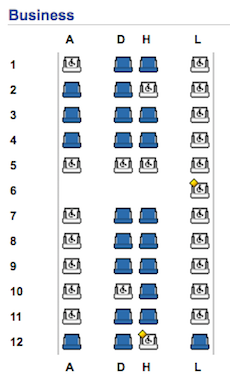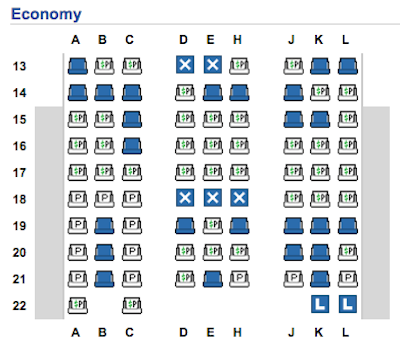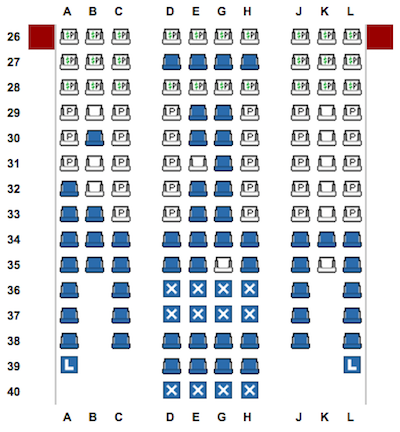 Notice the major difference? Yep, Main Cabin Extra now features 10 seats per row, rather than just nine seats per row. When American first began reconfiguring their 777s they put only nine seats per row in Main Cabin Extra, while they put 10 seats per row in economy. They announced that they'd eventually install 10 seats per row in Main Cabin Extra, and it looks like that time has now come.
I guess that explains why American was in such a rush to start reconfiguring their 777s. Not only do the new 777s feature fewer business class seats, but they also feature significantly more economy class seats.