We're having a bit of a debate here in OMAAT-land. No, it's not about who should be our next president. Or whether the Golden State Warriors are really the team to beat next year. Or even if smoking in the cockpit should be allowed.
No, this debate is about cookies. Specifically the cookies that American serves in their Admirals Clubs.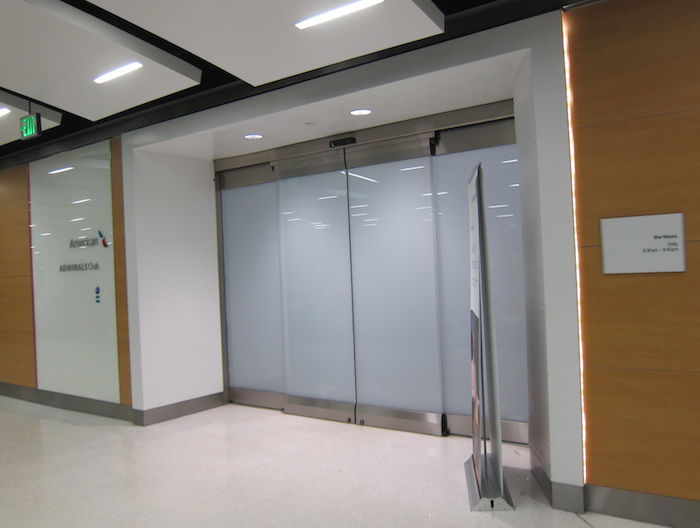 Admirals Club in Los Angeles
As you might recall, I've been frequenting the Admirals Club on a somewhat regular basis lately, ever since Tiffany added me as an authorized user on her Citi Executive Card. I've probably now made a dozen or so visits, but they are concentrated in just two or three clubs. Overall, I've been reasonably impressed.
Well, it turns out that I had a chance to visit the Admirals Club in Denver on Monday, the one that I've probably been to the most. In doing so, I thought I had made a landmark discovery — I noticed that they were serving chocolate chip cookies!
Now I've been punked so many times by those freakin' oatmeal raisin cookies — also known as the devil's delight — that I didn't believe it at first. But no, the glint reflecting off the cookies on the left side of the tray was markedly different than those on the right. So I inched in closer and closer, trying to get a better look, till my nose was almost up against the plastic shield.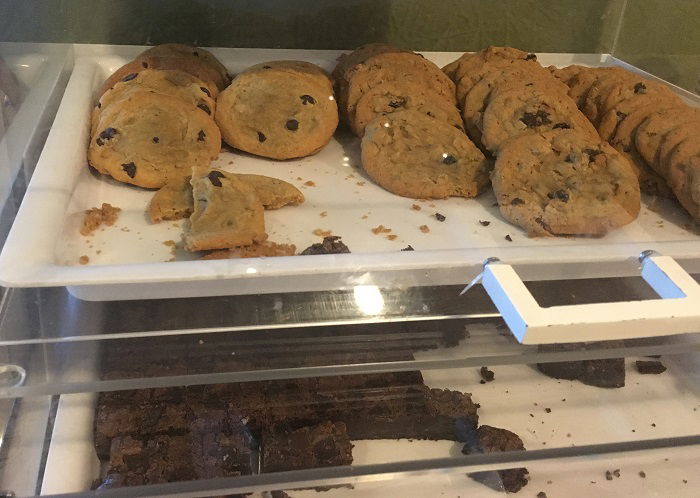 Which is which?
I was still skeptical so I took a sample. And sure enough, chocolate chip. Of course, like a good scientist, I had to repeat the experiment a few more times. And, indeed, all of the cookies I sampled from the left side of the dessert tray were chocolate chip.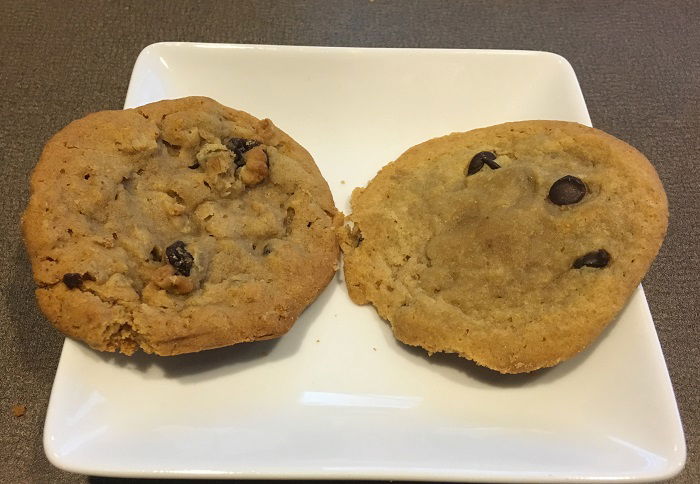 Oatmeal raisin on the left, chocolate chip on the right
Sharing the News
I was so excited that I interrupted my idle chit-chat with Tiffany to share the discovery.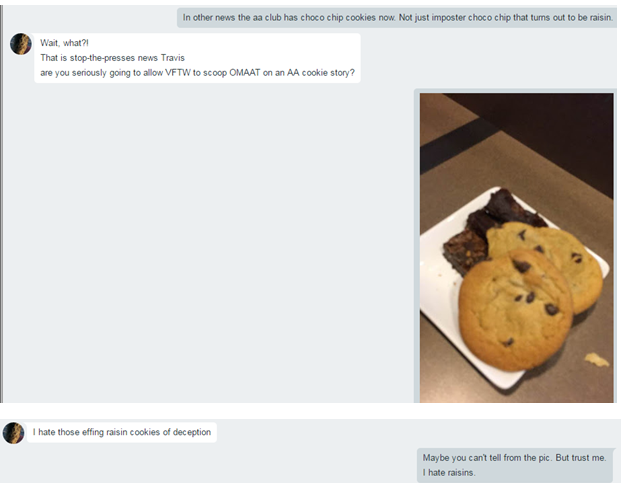 Now I've only been visiting Admirals Clubs since about March, so I'm obviously not that familiar with the history of their culinary offerings. But Tiffany is a bona fide expert on all things American, right down to what to avoid. Like Snack Towers Of Sadness, for example.
So I thought that her excitement was reasonable confirmation that I had made a real discovery.
But then Ben, who is of course also an expert on American, chimed in with "hmmm, I swear I've always seen chocolate chip cookies." Uh, thanks boss, way to burst my bubble. At that point, I kind of felt like the guy who thought he discovered a new sub-atomic particle only to have his colleague tell him that his apparatus wasn't properly calibrated…..
Anyway, the question now is, is Ben really lucky? I mean, is he so lucky that they bring out a warm plate of freshly-baked chocolate chip cookies as soon as he enters the club? Probably served with a chilled glass of milk for all we know. And meanwhile, Tiffany and I, and perhaps everyone else, gets the crappy oatmeal raisin cookies?
I'm curious, are chocolate chip cookies a regular feature of the Admirals Clubs you visit?