This actually caught me off guard. As anyone who follows American's premium cabin changes probably knows, American is planning on installing a new business class product throughout their 777-200, A350, and 787 fleet.
American initially installed a new type of business class product on these planes, though unfortunately they've had many issues with the seats, including both the production schedule as well as the quality of the seats, to the point that they discontinued their contract with Zodiac and found a new vendor.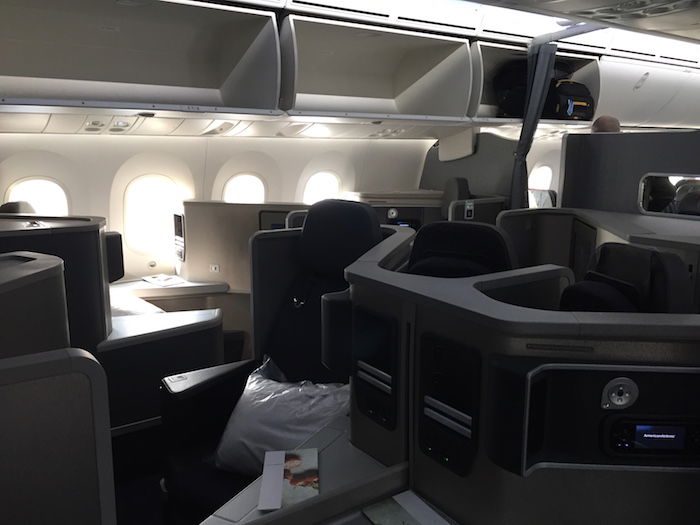 American's current 787-8 & 777-200 business class seat
In early May we learned that American would be installing the B/E Aerospace Super Diamond seat on their 777-200, A350, and 787 aircraft going forward. These are the same types of business class seats as on Air Canada, China Airlines, Qatar Airways, Virgin Australia, etc.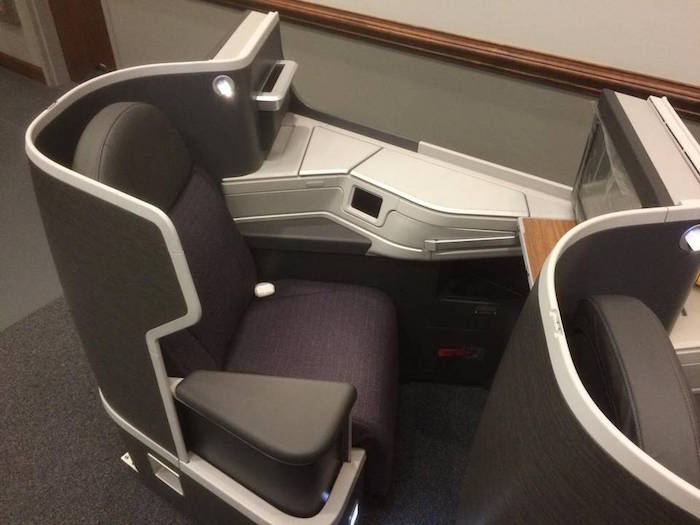 American's newest 777 business class seat
This is a type of reverse herringbone seat, and generally similar to the one American has on their 777-300ER aircraft.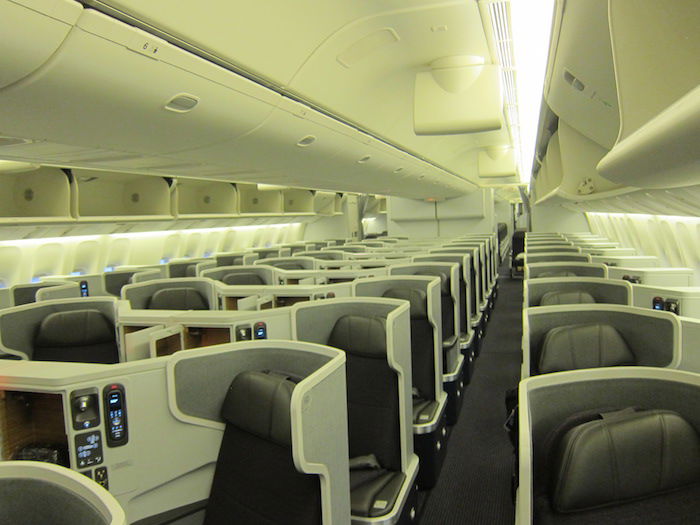 American's 777-300ER business class seat
Up until now, it was my understanding that the first plane to feature the B/E Aerospace Super Diamond seats would be the Boeing 787-9, which will be going into service starting in October. Then that seat would be installed on all 787s and A350s going forward, as well as later retrofitted onto existing 777-200 aircraft.
So I was quite surprised this morning when I received an email from reader Jacob, who just flew an American 777-200 with B/E Aerospace Super Diamond seats. Apparently it was the first revenue flight since the plane got reconfigured, making this the first commercial American flight with B/E Aerospace Super Diamond seats — there really are OMAAT readers everywhere (well, at least on every plane). 😉
Here's what Jacob had to say about the product:
As far as I understand, the plane came in early this morning from Tulsa. The pilots were saying this just came from maintenance and it was its first revenue flight after having the seats installed. Interestingly, only the new business seats were installed. There was no premium economy seating on the plane.

The seats felt a little wider than the older version, and of course, all the seats were forward facing instead of the alternating forward and backward. Everything was pretty similar except for a few things:

Instead of turning on the reading light with the remote control, you physically pushed it out of the console.
The tray table has a latch under it to extend it and pull it closer to you. This was the only thing that gave the flight attendants a little trouble.
The seatbelt airbag thing somehow got even bigger. Now it's just absurdly big. And the seatbelt you actually click into a buckle that's actually inside the seat. More like a normal car.
It's interesting to note that American hasn't installed premium economy on these planes. This whole reconfiguration process seems like a huge mess, as there's now yet another sub-fleet of American planes.
Here are the pictures Jacob shared of the product: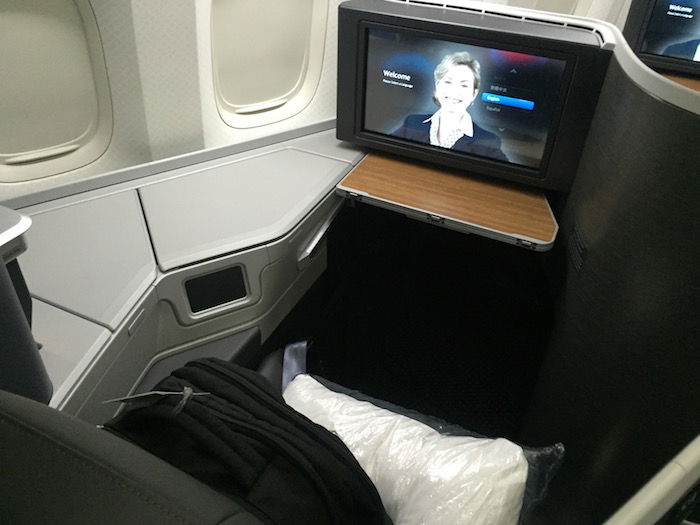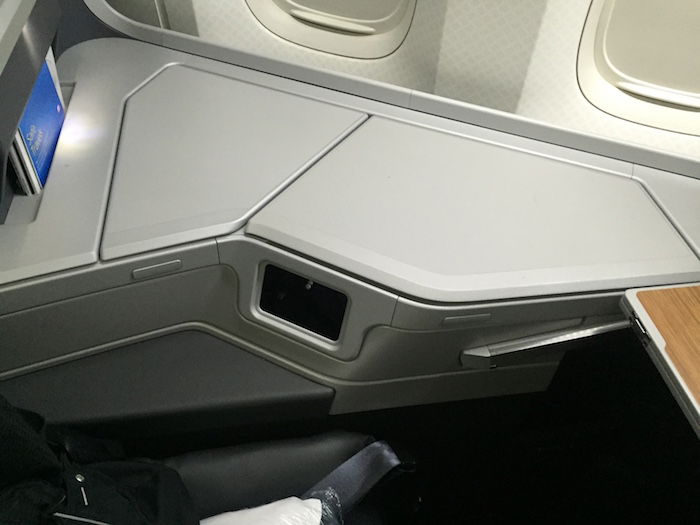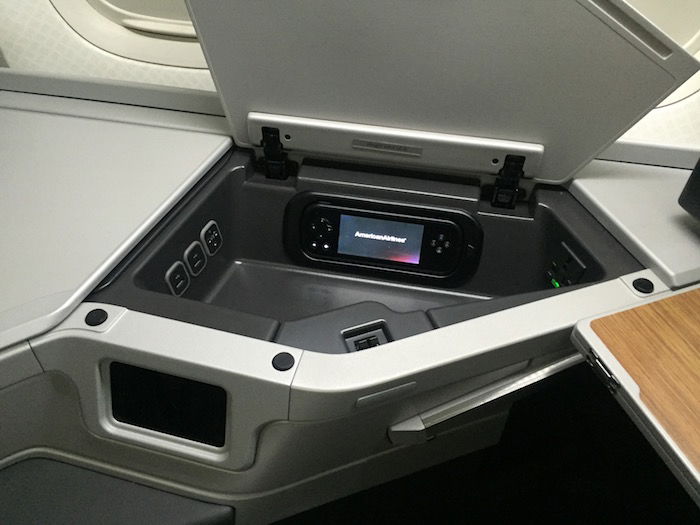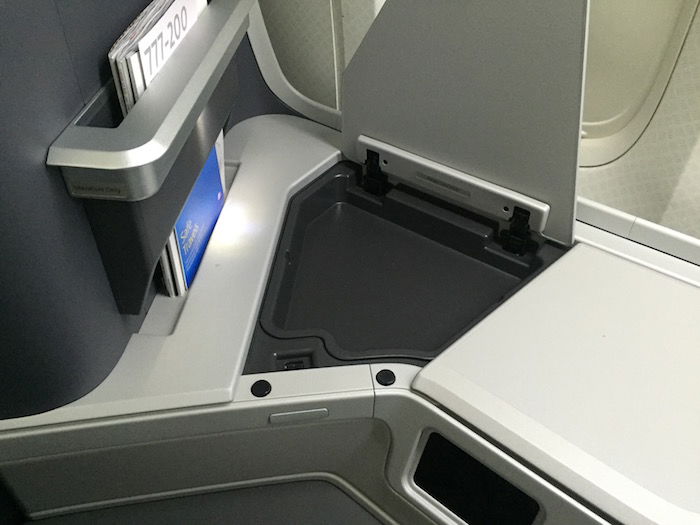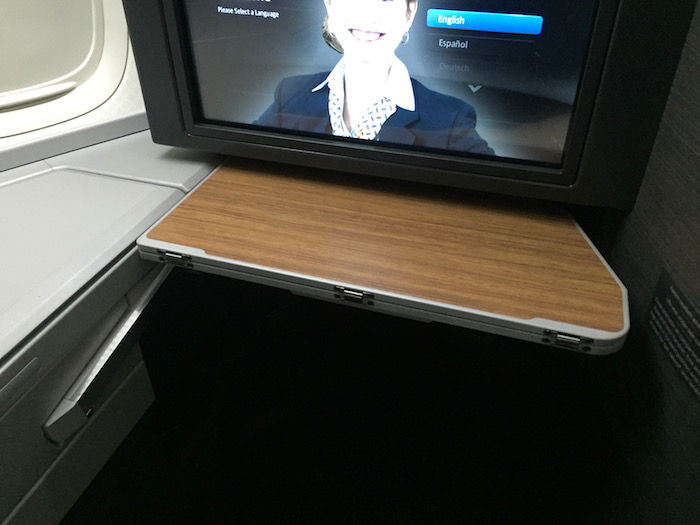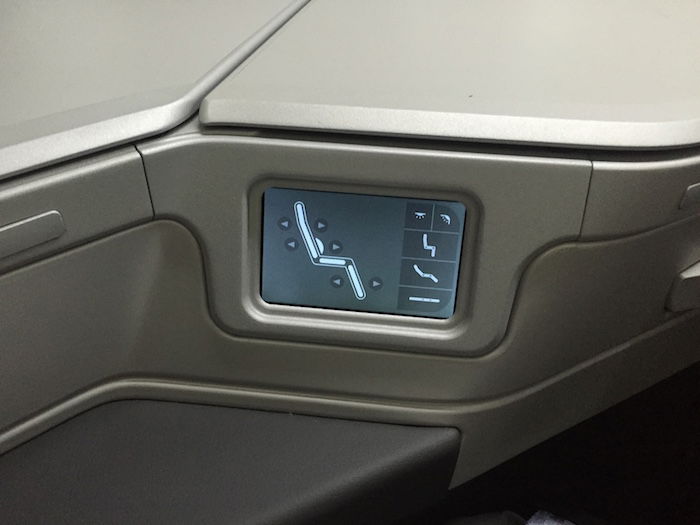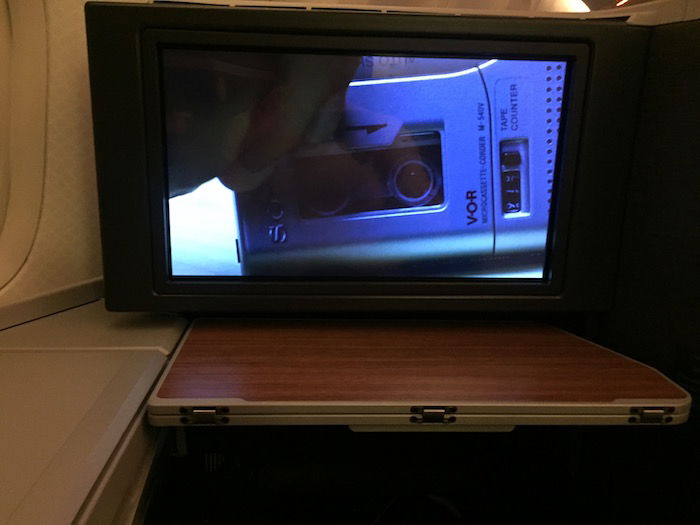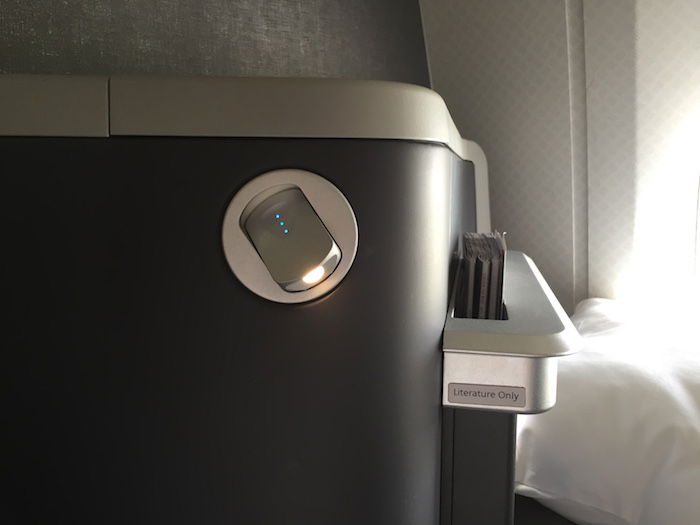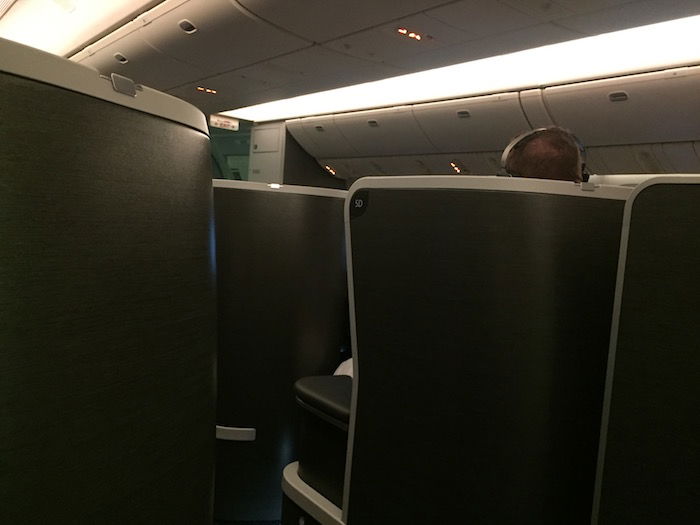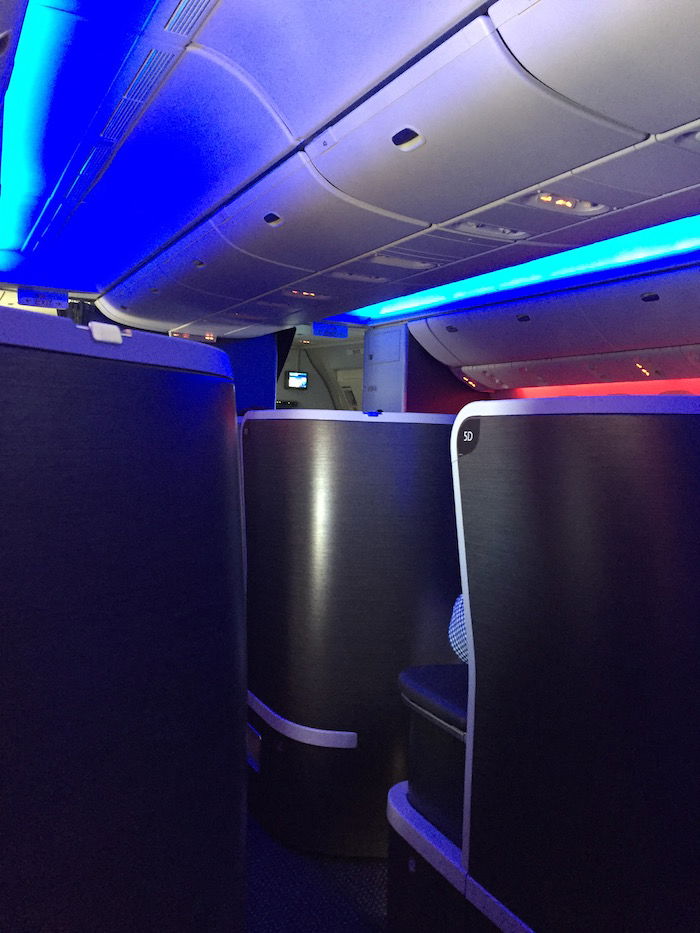 Fascinating, as I had no clue American was already installing this product on select 777 aircraft.
Thanks for sharing the pictures, Jacob, and I'll sure be on the lookout for this plane going forward!
Has anyone else yet flown an American 777-200 with B/E Aerospace Super Diamond business class seats?