Emirates is the world's largest operator of the A380, with 81 A380s already in their fleet, and a total of 142 A380s ordered. As a result, they're not especially selective with the routes on which they deploy the plane, since it makes up almost half of their fleet.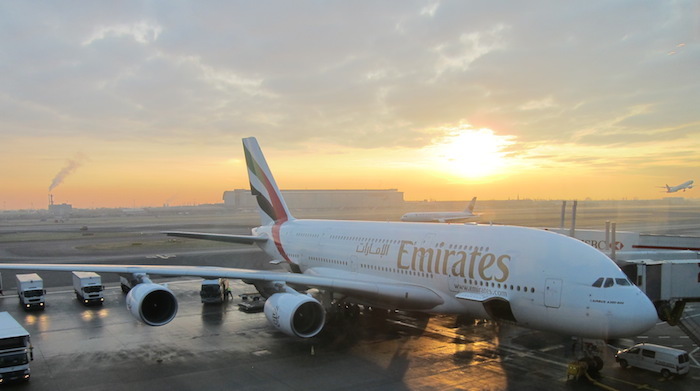 As far as their US destinations go, Emirates operates A380s to New York, Los Angeles, San Francisco, and Washington Dulles.
For a while they also operated A380s to Houston and Dallas Ft. Worth, though earlier in the year both of those routes were downgraded to Boeing 777-300ERs.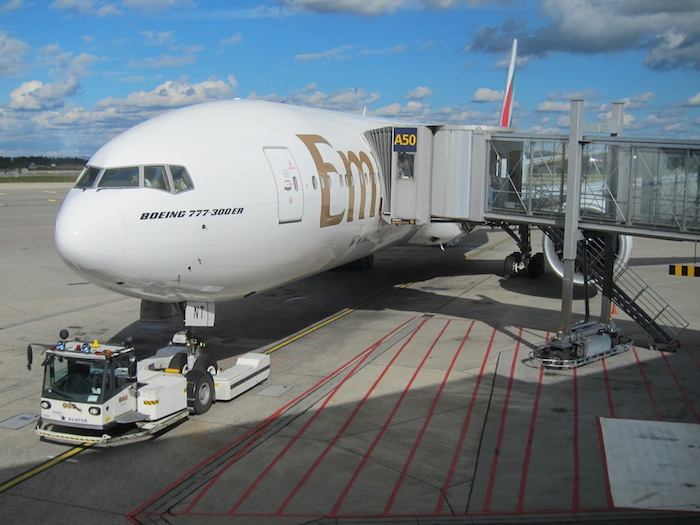 This doesn't really come as a surprise, given that the two times I took the Dallas to Dubai route it was almost completely empty. On one flight there were more cabin crew than passengers on the upper deck. This is probably a function of the amount of competition from Gulf carriers in Texas, and also decreased activity in the oil industry.
With that in mind, the Dallas to Dubai route was only supposed to temporarily be downgraded to a 777-300ER, through the end of August 2016. Well, it looks like that change is now permanent.
Emirates will continue to operate a Boeing 777-300ER between Dallas and Dubai, even after September 1, 2016.
While the capacity downgrade makes sense, this also represents a pretty big downgrade in terms of the passenger experience.
As far as business class goes, on the A380, Emirates has fully flat seats in business class.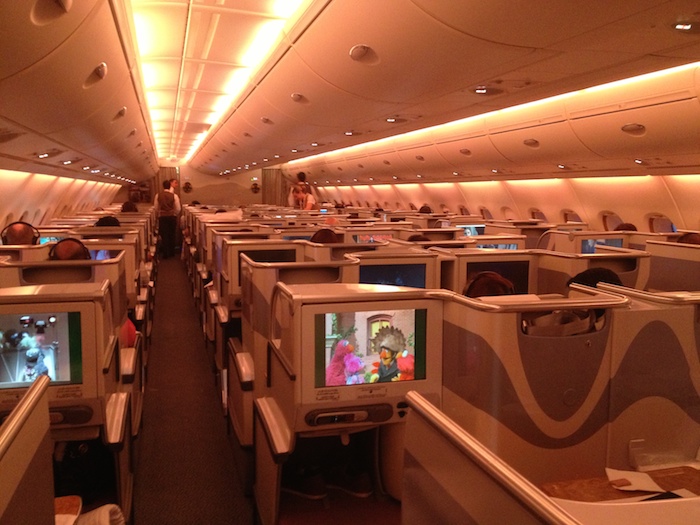 Emirates A380 business class
Meanwhile on the 777 they have angled seats with seven seats per row, meaning there's a middle seat in business class (even Emirates' new 777 business class product doesn't look very good).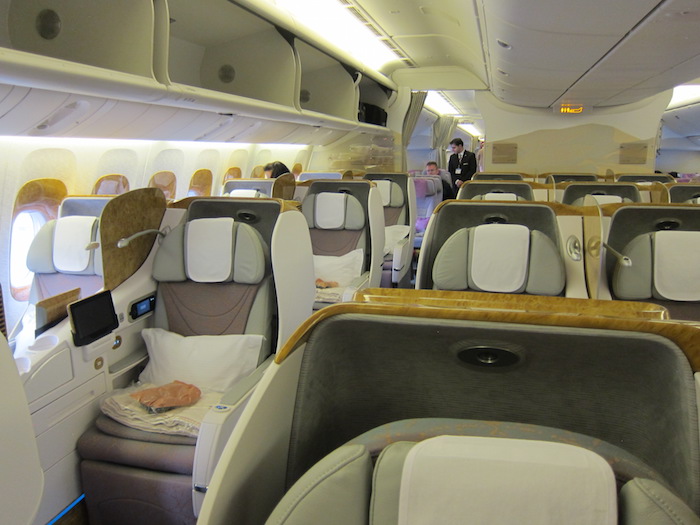 Emirates 777 business class
Meanwhile in first class the product is more or less the same. If anything, the service is more personalized on the 777, as there are only eight seats, rather than 14.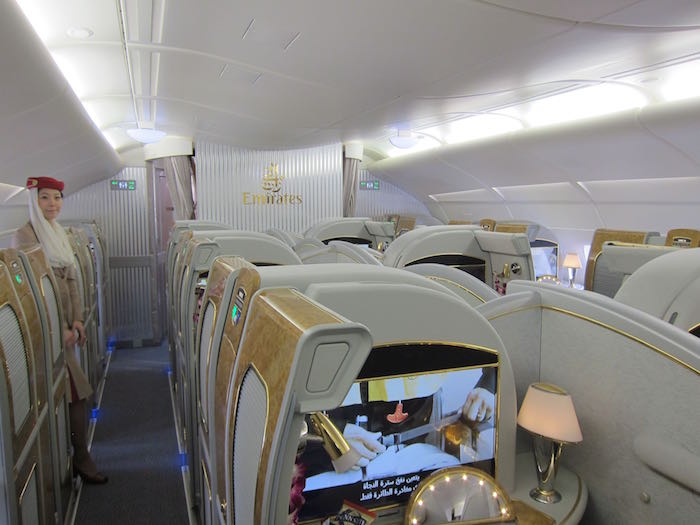 Emirates A380 first class cabin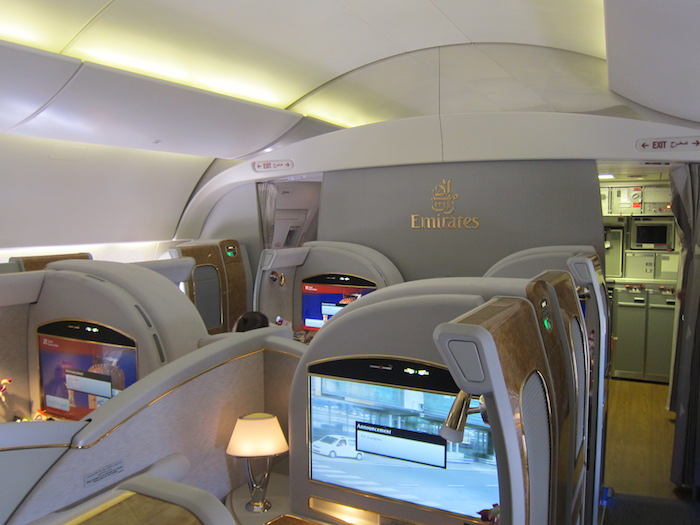 Emirates 777 first class cabin
The major difference is that 777 first class doesn't have a shower suite, and also doesn't have an onboard bar (which both first & business class passengers have access to).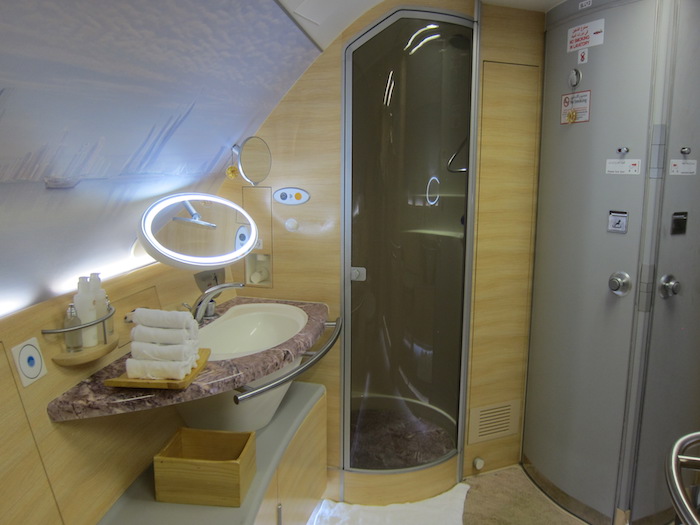 Emirates A380 first class shower suite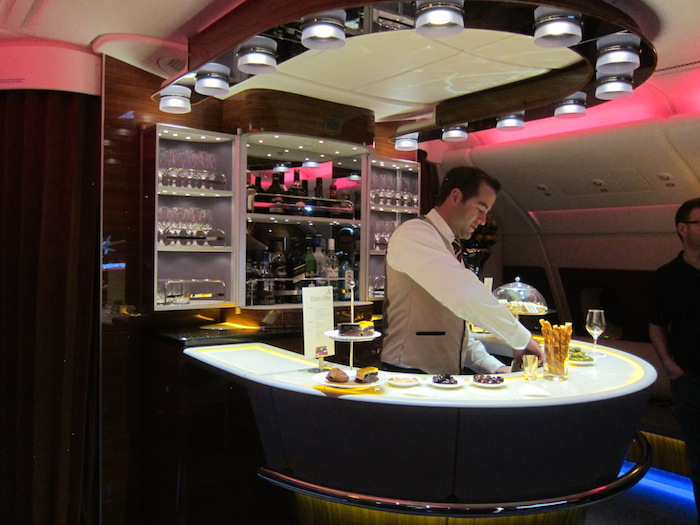 Emirates A380 bar
Bottom line
This means Qantas will be the only airline continuing to operate an A380 to Dallas. I'm not surprised to see this downgrade made permanent, given that Emirates, Etihad, and Qatar, all operate flights to Dallas. Furthermore, Emirates doesn't partner with American, so they're having to rely almost exclusively on origin & destination traffic.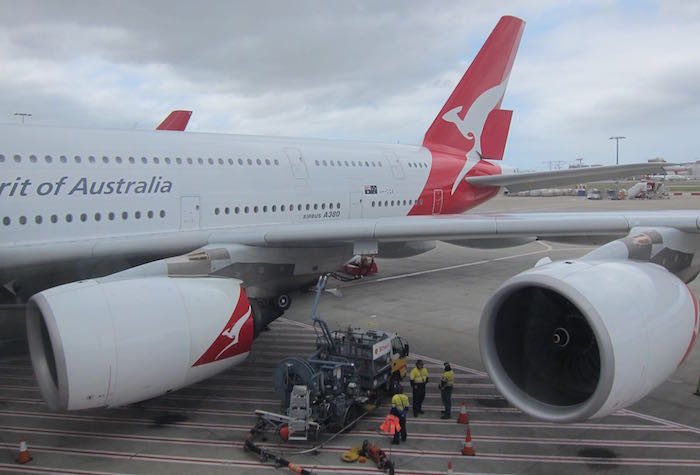 Is anyone impacted by this Emirates equipment swap to Dallas?