It seems the deceitful not-a-chocolate-chip-cookie / chocolate chip cookie at the Admirals Club has created one of the most controversial, thrilling, must-watch cookie situations since the delicious Cookie on Empire.
Reporting live from the front lines on rival territory — aka the Delta SkyClub at Terminal 5 — I can report that the reason Delta seems to be perpetually better, operationally speaking, than American Airlines is because they label their damn cookies.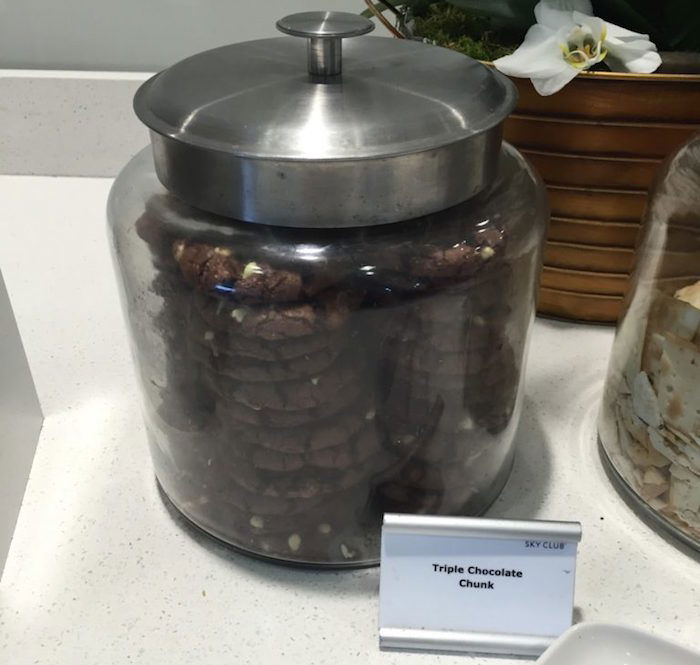 Or maybe that's just a by-product of their superiority, not a reason for it, depending on your stance re: carbs.
But seriously: IT'S CALLED A LABELLED JAR and it clears up a lot of confusion and prevents a lot of disappointed cookie monsters.
And for the record, that triple chocolate chunk cookie was excellent.