One of the main reasons I travel is to review new airlines, which is why many of my trips are quick and have crazy routings.
However, I think this might just be one of my craziest trips yet. Over the course of the next week I'll be flying:
That's over 33,000 flown miles over the course of seven days.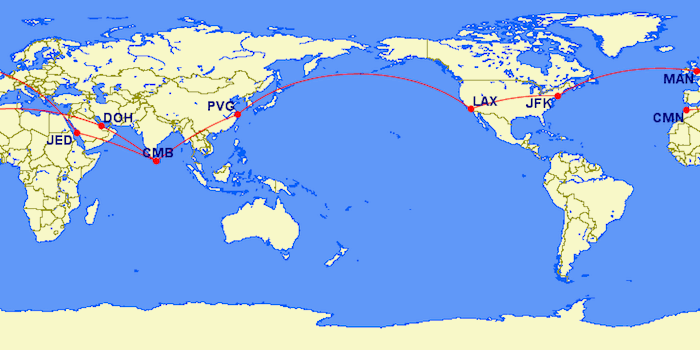 So not only is this trip rather crazy in terms of the airlines I'm flying, but it's also crazy in terms of the quantity of flying, especially since about half that trip is being done without spending a night in a hotel.
I'm not sure which flight I'm most excited about on this trip. I'm leaning towards the Pakistan flight from Manchester to New York, though the Saudia flight is also a contender… or perhaps the Royal Air Maroc flight? I'm not sure. So much to look forward to! 😉
Be sure you're following along on Twitter, Facebook, and Instagram, as I'll have tons of updates over the coming days. Matthew from Upgrd is also joining me for the trip, so it'll be interesting to see how our perceptions differ, if at all.
Which airline are you most curious to read about?