Airlines are increasingly trying to monetize their first class cabins, rather than offering "free" upgrades to elite members. I can't blame them for this in theory. At the same time, elite benefits keep being reduced, and at some point these elite programs will go from generating loyalty and incremental business, to just being cost centers.
As far as monetizing first class cabins by selling upgrades for cash to non-elites, I think American has been significantly less aggressive than Delta and United. Up until now American has only offered paid upgrades day of departure, and only if there's upgrade space available, meaning that all elite upgrades have cleared.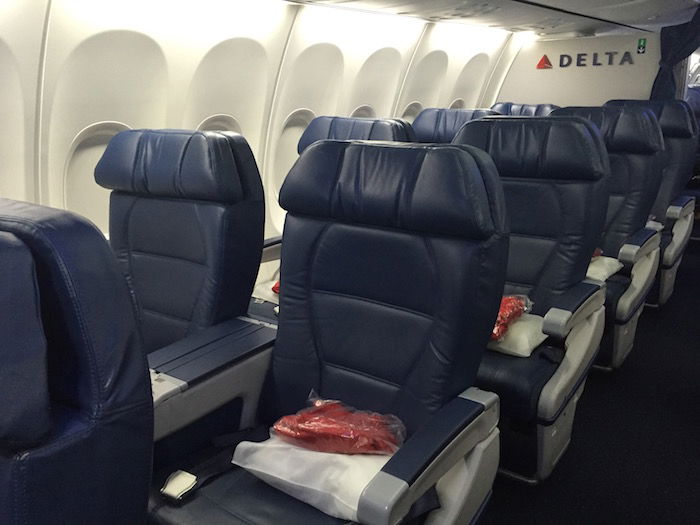 Delta first class
Well, it looks like American will soon be expanding this program further. Per JonNYC at TravelingBetter, American will begin offering non-elite members cash upgrade offers up to a week in advance (though usually just a few days out), giving them an opportunity to be added to the priority upgrade waitlist.
Supposedly the upgrades will only clear after elite upgrades clear, and will be processed the day before departure.
I'm not exactly sure what that would look like in practice, since typically many elite upgrades only clear the day of departure. So if upgrades clear through this program, would they only be cleared if there's no one on the list more than a day out? If so, that's a very narrow set of circumstances, and it almost seems like a waste of time to offer to pay cash for one of these upgrades a few days out, since they're unlikely to clear.
I'm very curious to see how this will be executed…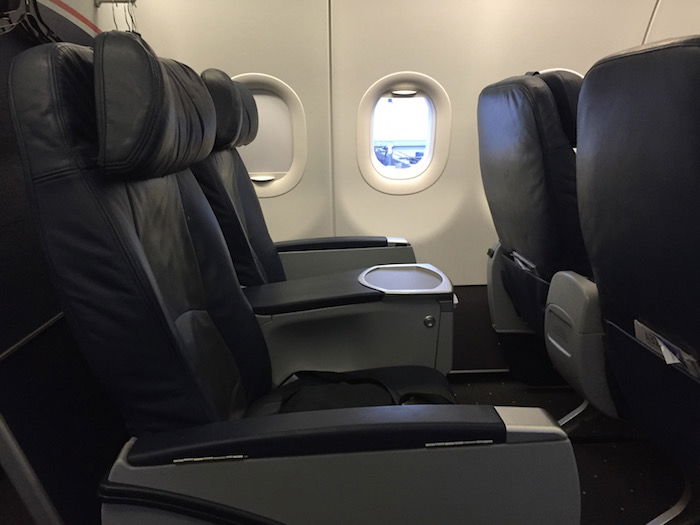 American first class
Bottom line
Across the board, the number of people receiving "free" upgrades on domestic flights is decreasing significantly. It's clear that this move on American's part is an attempt at increasing the number of people paying to upgrade to first class. However, I doubt this change in and of itself will be too drastic. I think eventually things are headed the direction of other carriers, where paid upgrades are clearing ahead of complimentary elite upgrades… but this is just the beginning, and only a small step in that direction.
If anyone gets one of these paid upgrade offers, please report back!