Emirates is by far the world's largest operator of the A380 (they have almost half of the world's A380s on order), so their threshold for sending an A380 to a destination is much lower than at some other carriers, which have to be much more selective.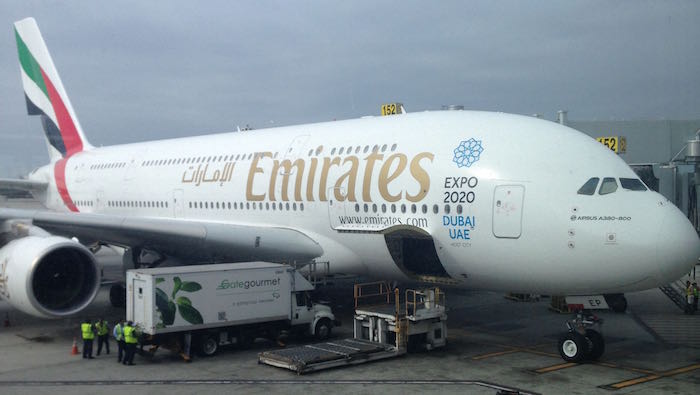 That's why I've always found it odd that Emirates doesn't fly the A380 to Johannesburg, given that Air France, British Airways, and Lufthansa do. You'd think it's a pretty big market for Emirates, given that they have four daily flights. But I guess that frequency is more important than aircraft type to them, given that they exclusively use 777-300ERs on the route.
That's about to change. It has just been announced that Emirates will begin flying the A380 between Dubai and Johannesburg as of February 1, 2017 for one of their daily flights.
Specifically, Emirates will operate an A380 for the following daily flight:
EK761 Dubai to Johannesburg departing 4:40AM arriving 10:55AM
EK762 Johannesburg to Dubai departing 1:25PM arriving 11:45PM
This is great news for just about all passengers. The A380 features an onboard shower for first class passengers, as well as fully flat beds and a bar for business class passengers, which aren't available on the 777. The economy cabin is also more spacious on the A380 than on the 777.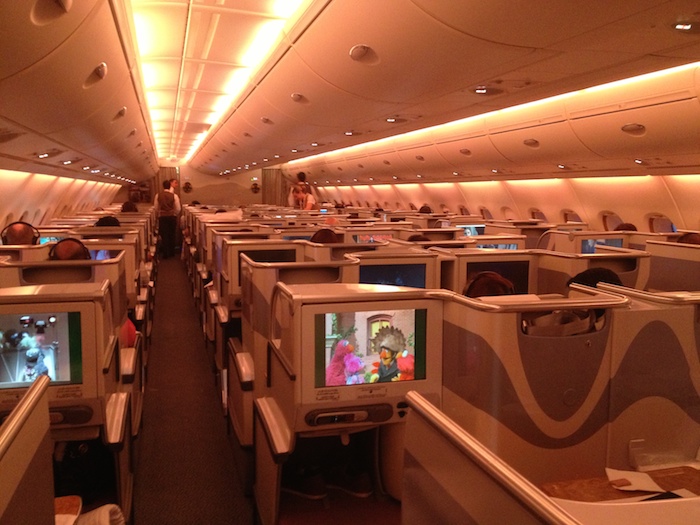 A bit over a week ago I wrote about the incredible fares published out of Maputo, Mozambique, which allow you to fly Emirates first class at huge discounts. That fare has fallen even further since last time (at least when priced in USD, probably to an even more favorable currency conversion), and now you can fly first class from Maputo to Johannesburg to Dubai to Los Angeles for ~$2,330.

On top of that, both of the longhaul flights can now be operated by the A380, while previously one of them was operated by a 777. That means you get two onboard showers, rather than just one. 😉
Bottom line
The Emirates A380 is a real treat, and one of my favorite first class products in the world. It's great to see Emirates finally send one of their many A380s to Johannesburg, an airport that has featured A380 service for a long time. This is a very nice upgrade for passengers in all classes of service.
(Tip of the hat to TheAirlineKid)