Hello from Miami! I can't believe it's already December. Time flies, but then again I feel like it always does. I'm happy to be on the ground for a bit, though am soon headed to Bora Bora, which I'm looking forward to, as it'll be a trip booked entirely on points. After that I have another review trip planned.
On the points and travel front, this week we learned about the possible future name for Marriott's new loyalty program, we saw several great Amazon promotions, TAP Air Portugal announced new transatlantic routes, WOW Air has been on the brink of collapse but seems to have found a lifeline, and more.
With that out of the way, here's a recap of this week on the blog:
Featured Stories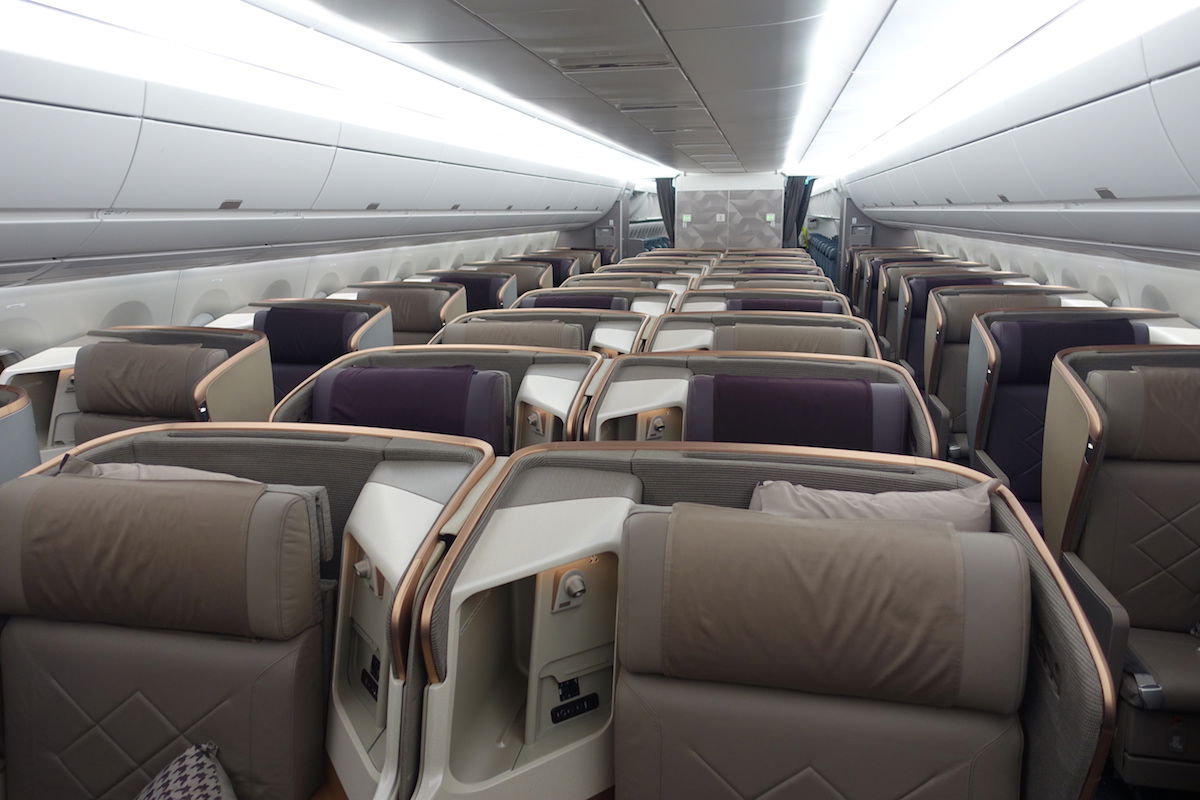 I was excited to finally board the world's longest flight, and a very uniquely configured aircraft!
The planes that Singapore Airlines uses on these ultra longhaul flights are specially configured, and don't even have an economy cabin. So since I was the first passenger onboard, I quickly tried to snap some pictures of all the cabins.
There are a total of 67 business class seats. 23 of those are in the forward cabin, between doors one and two.
---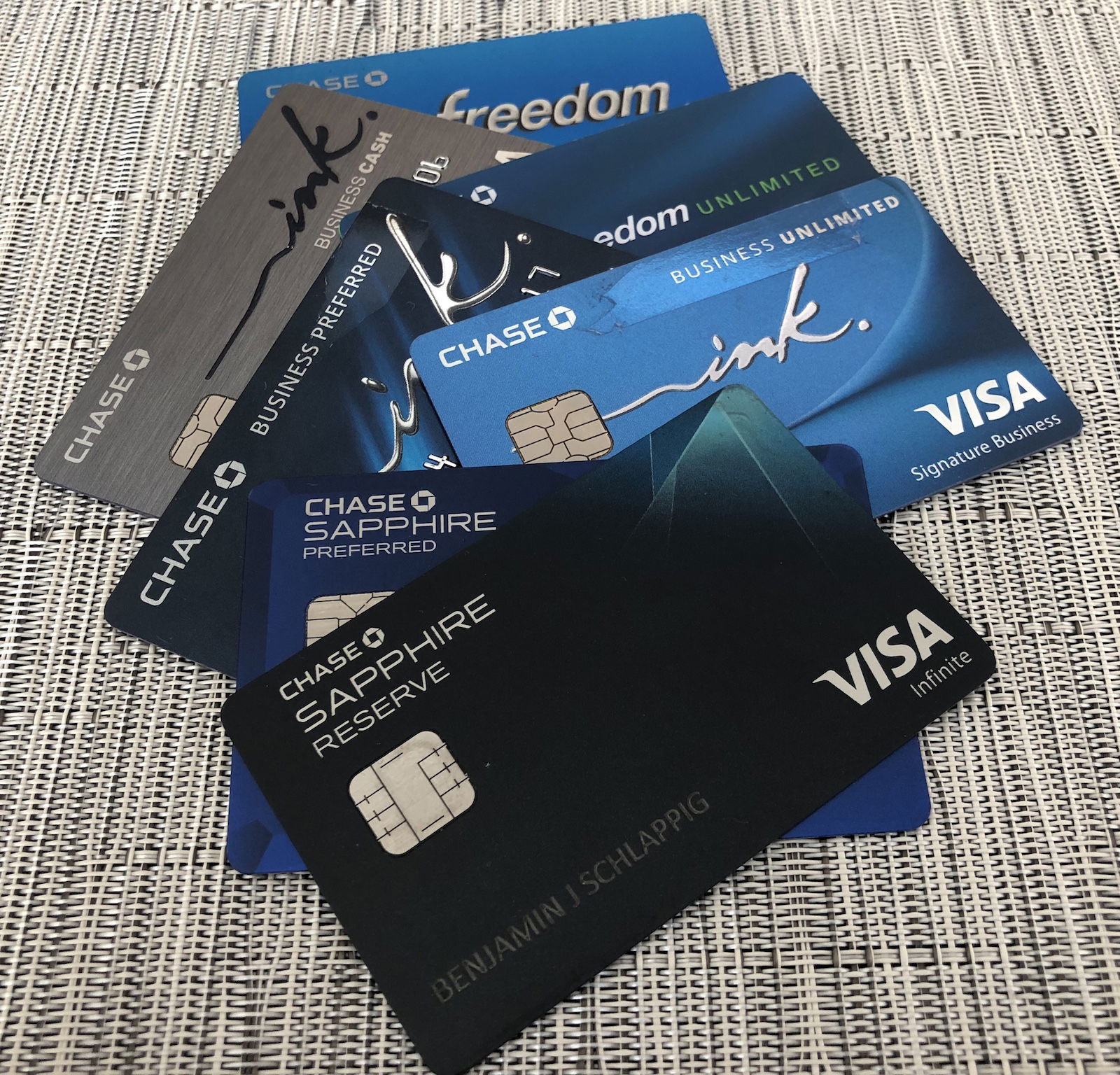 Chase issues some of the best rewards credit cards out there, though one of the major restrictions associated with being approved for many of their cards is the "5/24 rule."
With Chase's 5/24 policy, you typically won't be approved for a card if you've opened five or more new accounts in the past 24 months.
In this post I wanted to provide an update on a previous version of the post I wrote, given that Chase has both changed what cards are eligible for 5/24, and there's now also a better way to look up your 5/24 status.
---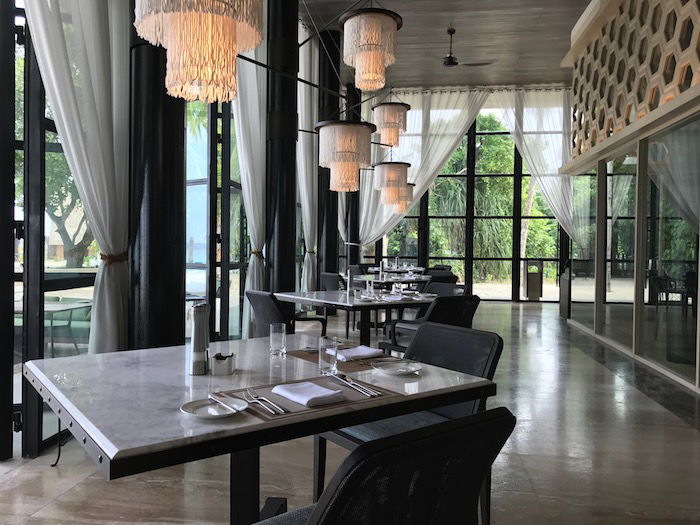 Earlier this week I shared how it looks like Marriott Bonvoy will be the name of Marriott's new loyalty program. This August Marriott combined the three loyalty programs of Marriott, Ritz-Carlton, and Starwood, and next year they'll be creating a new name for the program.
n this post I wanted to share three thoughts I didn't share previously (let me once again emphasize that this is all based on the leaked info, so it's possible that this was an earlier version of the program, or that Marriott changes their mind based on feedback):
---

TIPS: Earning Miles & Promos
Amazing Deal: Up To 25% Off Amazon With Chase
2018 Amex Airline Fee Credits: Don't Forget To Claim Them!
Amazon Shop With Points: How It Works
Awesome New Amex Offers For Marriott Stays (Save Up To $160!)
Amazing Deal: Bose QuietComfort 25 Headphones For $110
Great Deal: Buy An iPad For Just $249
Last Chance: Buy Hyatt Points With Up To 40% Bonus
14 Hotel Credit Cards Offering Free Nights
The Ultimate Guide To Chase Ultimate Rewards Credit Cards
24 Credit Cards That Give You Hotel Elite Status
Google Fi Now Available On iPhones & More Androids (Plus Great Deals If You Switch Today)
How To Check Your 5/24 Status
Great Deal: 12% Cash Back On Marriott Stays
Hurry: Earn An Easy 5,000 IHG Rewards Club Points
Can You Get Both Spark Business Cards?
Last Chance: Buy IHG Points With A 100% Bonus
Choice Privileges Offering Double Points This Winter
My Experience Applying For The Spark Miles Card
I Have A Negative Iberia Plus Avios Balance!
TRICKS: Redeeming Miles
Book Now: New IHG PointBreaks List
Great Deal: Potentially Redeem Hilton Points For 0.5 Cents Each Towards Amazon Purchases
New Flying Blue Promo Awards For December 2018
Last Chance: Hours Remaining To Redeem Up To 90,000 Iberia Avios
TRAVEL With Ben (Lucky)
My Thoughts: Marriott Bonvoy & Titanium Status
What Happened To Cheap Transatlantic Business Class Fares From The US?
REVIEWS & Trip Reports
Review: Singapore Airlines Business Class A350-900ULR Singapore To Newark
Impressions Of Oman
Introduction: To Nairobi For 13 Hours
NEWS & Updates
Global Ghana Airlines Will Start Flying To Chicago Any Day Now (Or Not)
TAP Air Portugal's Snazzy New A321LR Business Class
United's Paine Field Flights Launch March 31, 2019
Virgin Atlantic Now Uses Plaza Premium First Lounge Hong Kong
ANA Launching A380 Flights To Honolulu As Of May 24, 2019
Singapore Airlines Transferring A Third Of SilkAir Routes To Low Cost Scoot
British Airways And Virgin Atlantic Both In Talks To Acquire Flybe
Oneworld Is Getting A New Member Airline (And Maybe More!)
Qantas Cracking Down On Hand Luggage
Alaska & Oneworld Connect: What Does It Really Mean?
EL AL's 40 Ton Takeoff Error
WOW Air's Downward Spiral Continues: More US Routes Cut
More Or Less Certain: Royal Air Maroc Joining Oneworld
American And China Southern Introducing Reciprocal Mileage Earning And Lounge Access
Norwegian Launching Flights To Rio De Janeiro
Icelandair Cancels WOW Air Takeover
Awful: Southwest Airlines Gate Agent Mocks Five Year Old Girl's Name
The St. Regis Toronto Is Now Open
Dublin Airport's (Reasonably Priced) VIP Terminal
TAP Air Portugal Launching Flights To Washington Dulles
New American Premium Service Between Boston & Los Angeles
Full Details Of The Exciting New Hyatt & SLH Partnership
United Airlines Launching Nonstop Denver To Frankfurt Flights
Overanalyzing The Viral Grindr Pilot Story
Qatar Airways Makes Singapore An All QSuites Destination
WOW Air May Have Just Found A New Lifeline
MASSIVE Marriott Data Breach Could Impact 500 Million Guests
TAP Air Portugal Launching Flights To Chicago
Intoxicated Japan Airlines Pilot Sentenced To 10 Months In Prison
British Airways Served Premium Economy Passengers A Single Cereal Bar For Breakfast
Emirates Takes Delivery Of Last Boeing 777-300ER
Is This Turkish Airlines' New Business Class Seat?
United Will Fly 777-300ER Between Newark & Hong Kong
TAP Air Portugal's Snazzy New A321LR Business Class
United Begins Selling Premium Economy: What Does It Mean For Upgrades?
---
I hope everyone has a great rest of the weekend!