I'm always rooting for startup airlines, partly because I really enjoy flying new airlines. We see some startup airlines that are well thought out and well funded, and then we see some startup airlines that… well, might just be scams of some sort.
Last September I wrote about Global Ghana Airlines, a new startup airline that intended to operate nonstop flights between Chicago and Accra. The airline intended to operate 3x weekly flights between the US and Ghana, and planned to launch flights within weeks.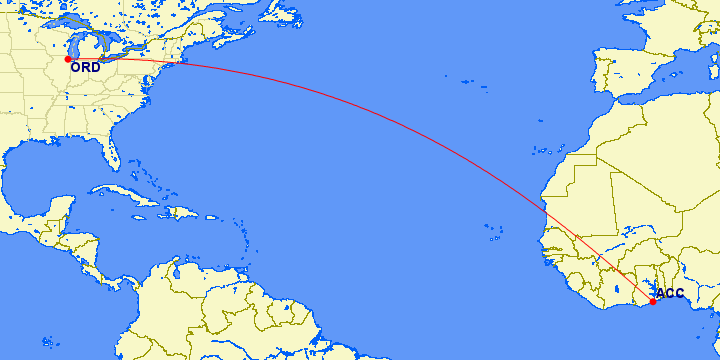 There was only one slight problem. The airline didn't actually exist. That's to say that they didn't have a plane, and they didn't have any sort of approval from US or Ghanian authorities (and as Baltia can attest to, that can take 30+ years to get). 😉
In fact, the Ghana Civil Aviation Authority accused Global Ghana Airlines of misleading consumers, and advised the public not to conduct business with the company.
The airline was supposed to launch flights about a year ago, though obviously they had no intent of really doing so. That's why I find it a bit strange that they're still going strong (and by "going strong" I mean not actually doing anything useful, but rather still selling tickets).
Global Ghana Airlines' website continues to show tickets for sale, for flights as soon as next week (what a steal that you can book business cheaper than economy!):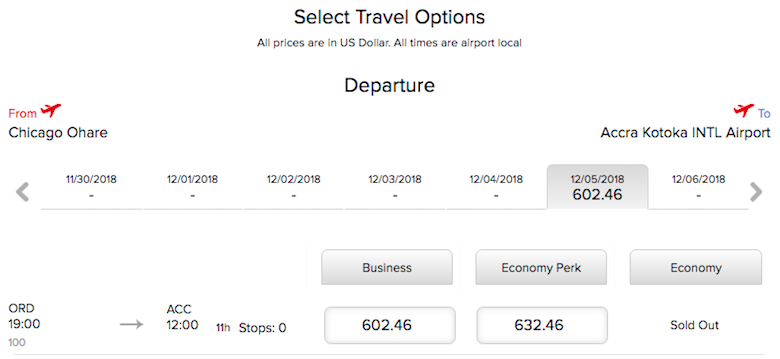 There are even ads circulating on Facebook encouraging you to book on them (I especially love the bottom of that, "schoolwebsite.com," "123 street name," and "[email protected]).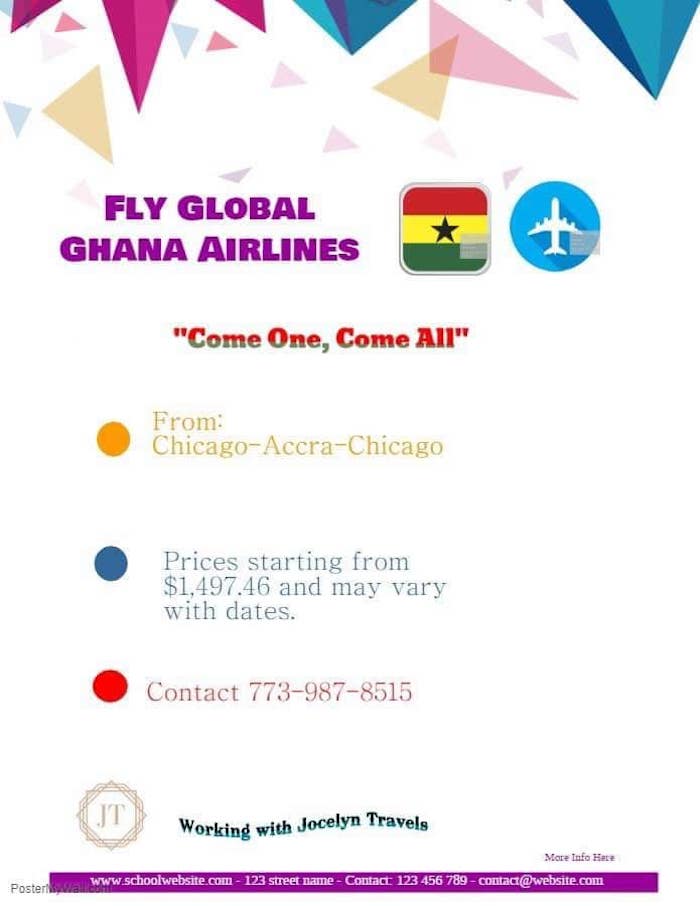 I even called "Jocelyn Travels," and left a voicemail with them, though no one has returned my call.
Heck, they even made this amazing high budget video promoting the experience they offer:
https://www.facebook.com/GlobalGhanaAir/videos/309206226477814/
It's also interesting that it seems like they've updated their fleet strategy. In the past it looked like they'd have a 767 operating the flight, based on the 2-3-2 seatmap. Now their advertisements show an A330, and the seatmap shows a 3-3-3 seatmap. Hmmm…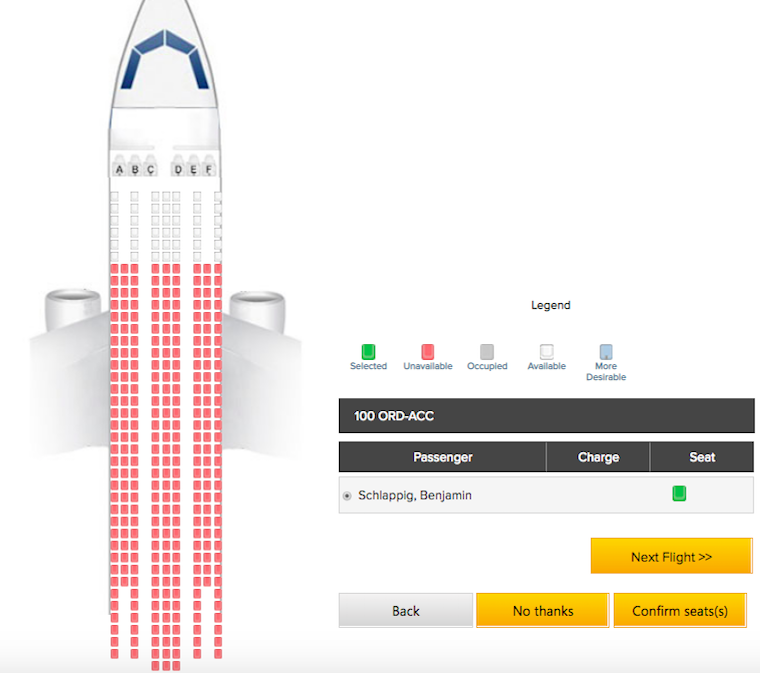 In all honesty, can anyone actually figure out what's going on here? Is this some dude who sort of has an idea to start an airline and figured the first step to doing so is selling tickets? Is this an outright scam, and if so, who are they targeting with this? Americans looking to go to Ghana, or…?