Emirates has a massive and consistent widebody fleet. The airline only flies Airbus A380s and Boeing 777s.
They're the world's largest operator of both the A380 and 777-300ER, and it's this widebody fleet that has allowed them to scale their longhaul route network unlike any other airline in the world (like offering 10x daily flights between Dubai and London).
The airline ordered a total of 162 A380s, over 100 of which they already have in their fleet (they won't ever actually have 162 in their fleet at once, as they'll begin retiring some as they take delivery of more). So we should expect to see A380s delivered to them for years to come.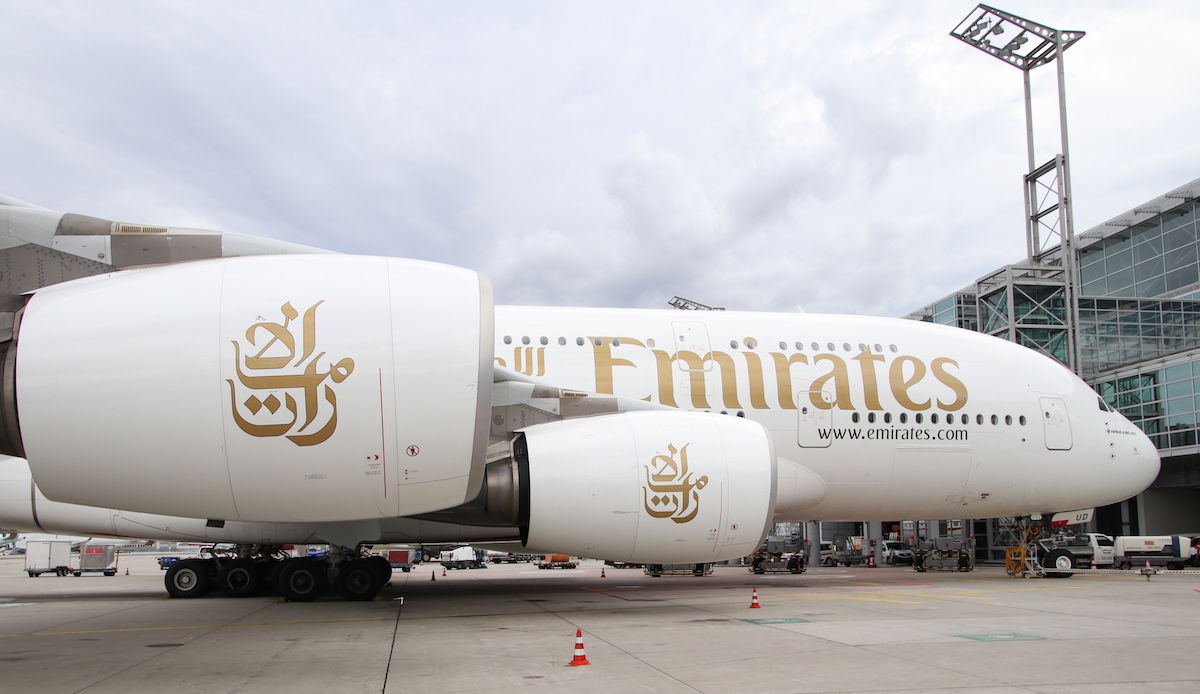 Emirates A380
What I hadn't realized is that Emirates has been nearing the end of their 777-300ER deliveries. As a matter of fact, Emirates has just taken delivery of their 145th (and last) 777-300ER.
The world's largest operator of the 777-300ER now has no more of the aircraft type on order. The plane was sent off from Paine Field in Washington with a water cannon salute yesterday, and just completed the roughly 14hr30min flight to Dubai. Fittingly it used the flight number EK7777.
Delivered: The final #Emirates 777-300(ER) on order, A6-EQP, received a water cannon salute before leaving Everett for Dubai this afternoon as flight EK7777 pic.twitter.com/cVKCiUucuC

— Jennifer Schuld (@JenSchuld) November 30, 2018
This won't be the end of Emirates' relationship with the 777, though. The airline has a further 150 "next generation" 777s on order:
Emirates has 115 777-9 aircraft on order, which they'll start taking delivery of in 2020
Emirates has 35 777-8 aircraft on order, which they'll start taking delivery of in 2022
There's one other major implication to Emirates taking delivery of their last 777-300ER. They now have all the planes that will be getting their new first class in the next couple of years. Emirates' first plane to feature their new first class was A6-EQH, which they took delivery of just over a year ago.
The plane they just took delivery of was A6-EQP, so the nine planes with the new first class are EQH, EQI, EQJ, EQK, EQL, EQM, EQN, EQO, and EQP.
While Emirates' new first class is spectacular (the best in the world), I do find that it's more of a gimmick than anything else. Nine of their 250+ planes feature the new first class product, and they haven't committed to installing it on any other planes in the next couple of years:
Emirates A380s won't get the new first class suites until 2021 at the earliest
Emirates still hasn't decided whether to reconfigure existing 777s with the new first class
Emirates will install the new first class suites on 777Xs and 787-10s, for which deliveries start in a couple of years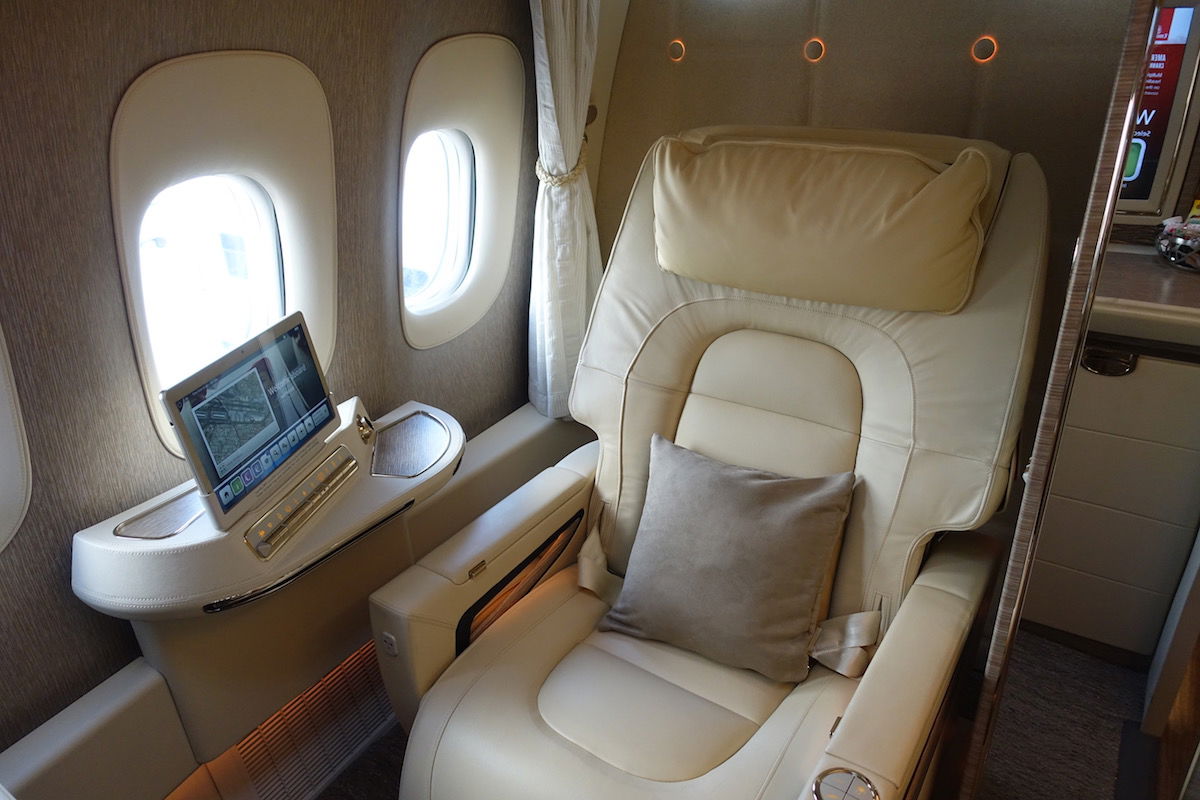 Emirates' new first class
So for now we can expect these nine 777s to fly the following routes:
EK33/34 between Dubai and London Stansted
EK43/44 between Dubai and Frankfurt
EK89/90 and EK83/84 between Dubai and Geneva
EK183/184 and EK181/182 between Dubai and Brussels
EK125/126 between Dubai and Vienna
EK59/60 between Dubai and Hamburg (2x weekly)
EK312/313 between Dubai and Tokyo Haneda (5x weekly)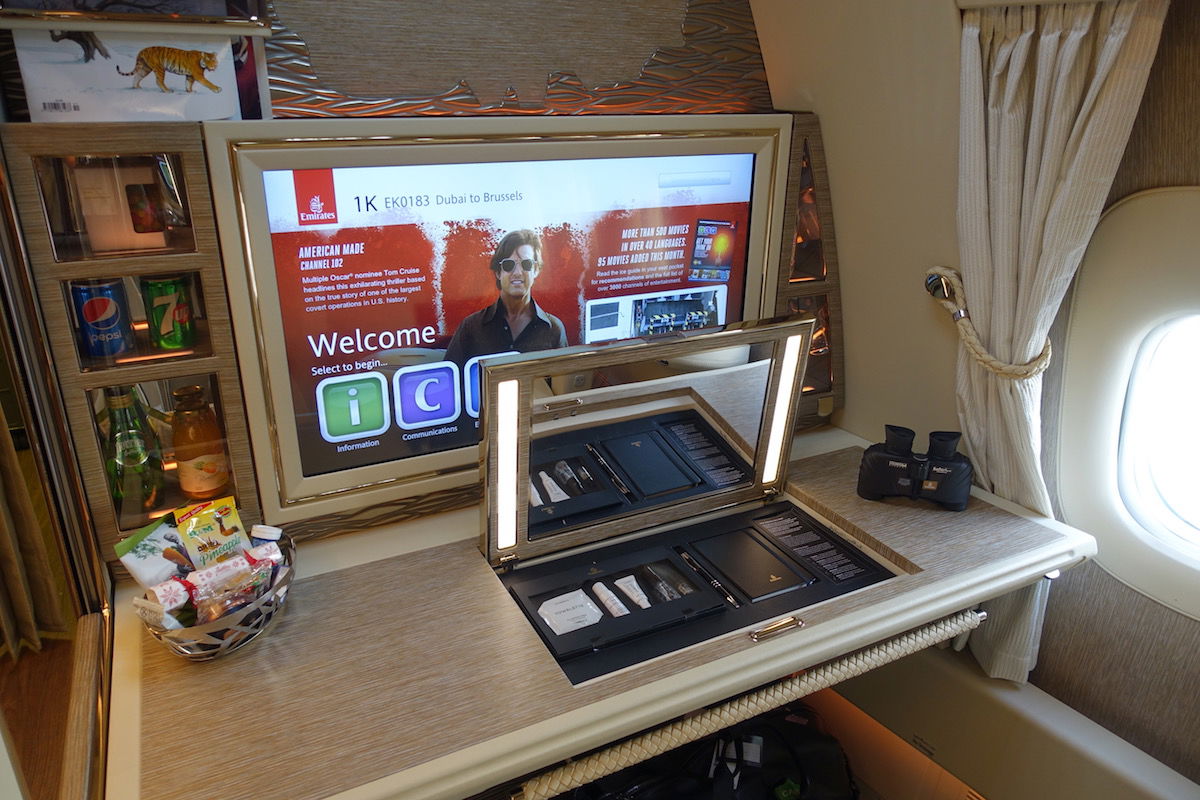 Emirates' new first class