This is huge news. In many ways it feels like the "global alliances" have been dying a little bit, as airlines have instead focused on codeshare agreements and joint ventures as they make sense.
That's not the case across the board, though, as the oneworld alliance just gained an awesome member.
Alaska Airlines joining oneworld
It has been announced today that Alaska Airlines will be joining the oneworld alliance by the summer of 2021. In late 2018 the airline was considering joining as a "oneworld connect" member, but it appears that they're now joining as a full member.
This is huge news, and follows Royal Air Maroc joining the oneworld alliance this spring. At the same time, oneworld is losing LATAM as of this spring as well, so it's not all good news for the alliance.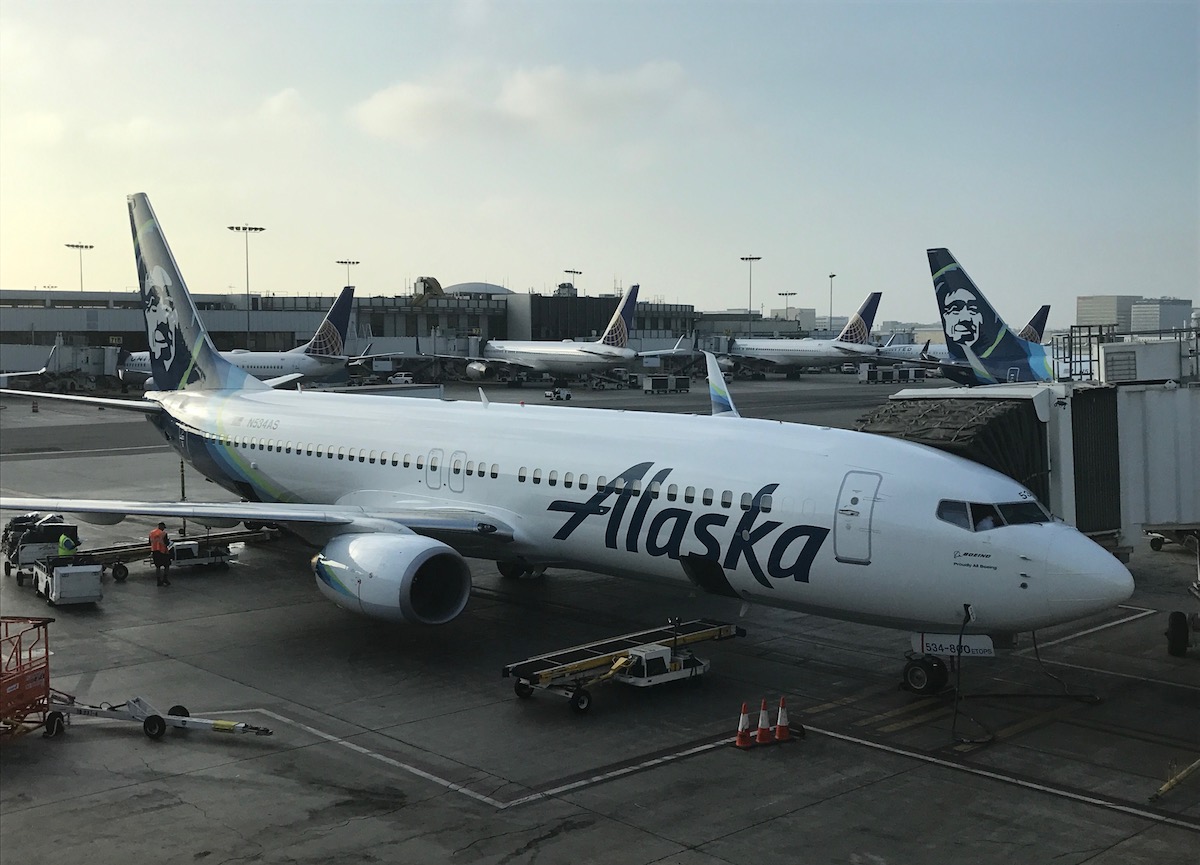 Alaska Airlines is joining oneworld
What this means for earning & redeeming Alaska miles
With Alaska Airlines joining oneworld, you can expect that Mileage Plan miles can be earned and redeemed for all oneworld flights by 2021. This is awesome news, given that Mileage Plan is a great frequent flyer program.
In fairness, Alaska already partners with many oneworld airlines, including British Airways, Cathay Pacific, Finnair, Japan Airlines, and Qantas. They also have a limited partnership with American, which has been scaled back in the past couple of years.
You can already earn Alaska miles for travel on Cathay Pacific
You'll once again be able to earn Alaska miles on all American flights (and vice versa)
In many ways this goes without saying, but with Alaska joining oneworld, you'll once again be able to earn and redeem Alaska Airlines miles for travel on all American Airlines flights.
That's how it used to be back in the day, but:
With this it'll be back to the glory days of reciprocal mileage earning between the two airlines.
You'll once again be able to earn Alaska miles for all American flights
My big concern with Alaska mileage redemptions
Here's my huge concern. Alaska has some of the best mileage redemption rates in the industry, though they also take an unconventional approach to award pricing.
They have a different award chart for every partner airline, and you can't mix airlines on an award. In theory I suspect we'll see them eventually come up with an award chart for all on all oneworld airlines (where you can mix partners), but I almost certainly think this won't be good news:
I can't imagine they'll continue to allow stopovers on one-way awards
I can't imagine they'll maintain the same good prices they currently have
I hope I'm wrong, but I'm quite worried about this…
Will we see Alaska redemption rates on Cathay Pacific increase?
What does this mean for Alaska's partnerships with non-oneworld airlines?
While this is exciting on the surface, my one concern is what this means for Alaska's partnerships with airlines that belong to other alliances, like Singapore Airlines.
Hopefully these partnerships can continue independently, but I could also see airlines being pressured to discontinue these partnerships for competitive reasons. It's one thing to have widespread partnerships with non-alliance airlines, while many seem to feel more threatened when an airline belongs to a global alliance.
Hopefully Alaska's partnership with Singapore Airlines continues
We'll see how Mileage Plan status maps into oneworld
We don't yet know how Alaska Mileage Plan status will translate into oneworld status, though I'm sure we'll find out soon enough. I would guess:
MVP status will be oneworld Ruby
MVP Gold status will be oneworld Sapphire
However, with Alaska joining oneworld, I wouldn't be surprised to see them adjust status requirements a bit.
Could MVP Gold 75K members soon be oneworld Emeralds?
Is this American & Alaska responding to Delta's dominance?
Alaska Airlines used to more or less dominate the Seattle market, though over the past few years Delta has grown their presence there significantly. This has put a lot of pressure on Alaska.
While Delta seems to be pretty anti-alliance nowadays, instead focusing on their joint ventures, I suspect this is at least partly a response to Delta's continued growth in Seattle.
While American and Alaska have tried to scale back their partnership, it seems they both realized that they're better off working together against Delta.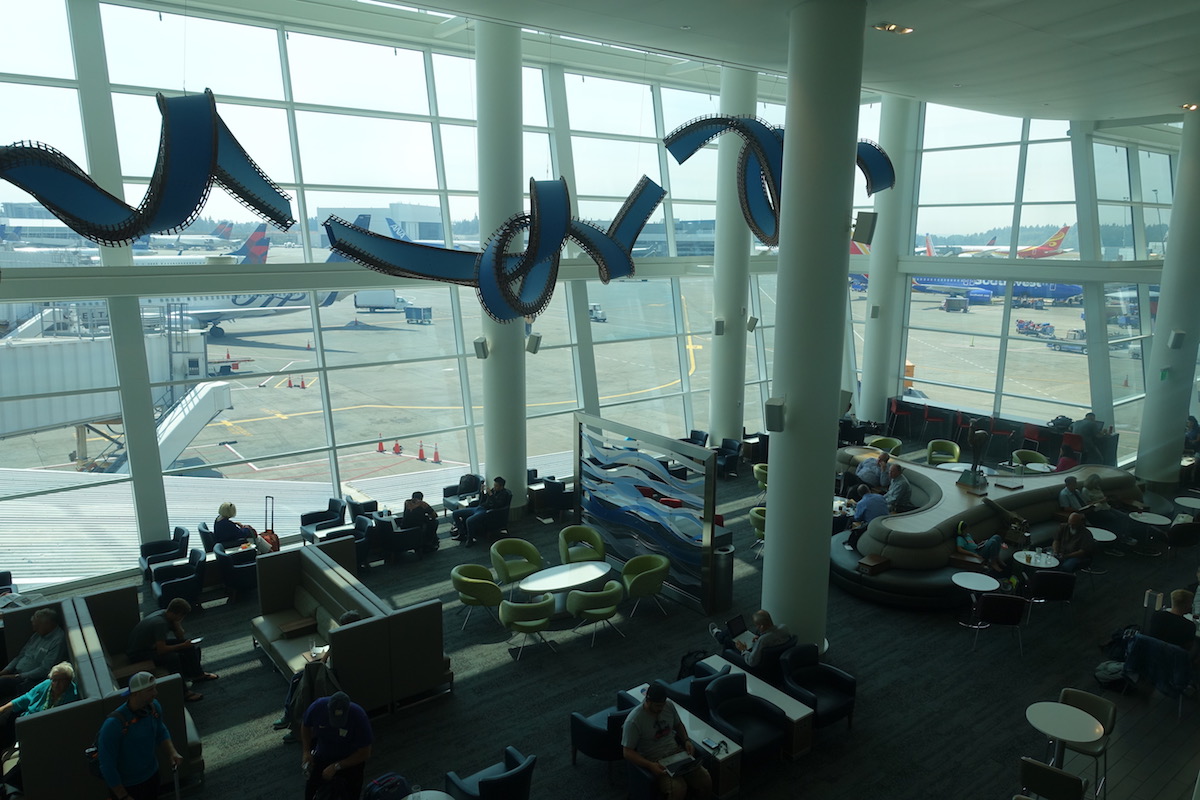 Delta has a gorgeous SkyClub in Seattle
Bottom line
Alaska Airlines joining oneworld comes as part of an expanded partnership with American and Alaska, where American will be adding flights from Seattle to Bangalore and London.
On the surface I'm excited about Alaska joining oneworld, though I hope this doesn't lead to Alaska ruining the competitive advantage they have with Mileage Plan.
In many ways Alaska has tried harder than other airlines because they haven't been in one global alliance, and I hope that effort continues.
What do you make of Alaska Airlines joining oneworld?