TAP Air Portugal is a useful airline for anyone looking to fly transatlantic. The airline consistently has reasonable fares (both in economy and business class, and also both roundtrip and one-way), and on most tickets they allow a free stopover in Lisbon enroute to your final destination, which is cool.
We've known that the airline is planning significant US expansion in the coming years. For example, in June the airline announced they'd start flying to San Francisco in 2019, though no schedule has been published for that year.
Today the airline has formally announced their next US route.
TAP Air Portugal will fly to Washington Dulles
TAP Air Portugal will begin flying 5x weekly between Lisbon and Washington Dulles as of June 16, 2019. The flight will operate with the following schedule:
TP231 Lisbon to Washington departing 4:30PM arriving 7:40PM
TP232 Washington to Lisbon departing 10:40PM arriving 10:50AM (+1 day)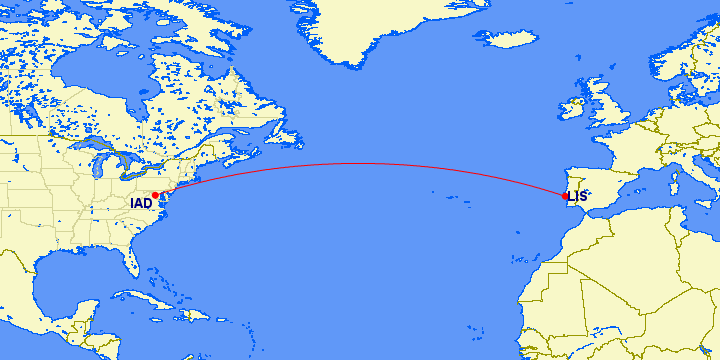 The flight will operate in both directions on Sundays, Mondays, Wednesdays, Thursdays, and Fridays. The flight will cover a distance of 3,592 miles, and is blocked at 8hr10min westbound and 7hr10min eastbound.
What plane will TAP Air Portugal use for their Washington Dulles route?
As of now the flight is scheduled to be operated by an Airbus A330-200, featuring 269 seats. This includes 25 business class seats and 244 economy seats. Business class seats are in a staggered configuration, and are all fully flat.
The configuration scheduled for this flight is exactly the same one that I reviewed from Lisbon to Newark earlier in the year.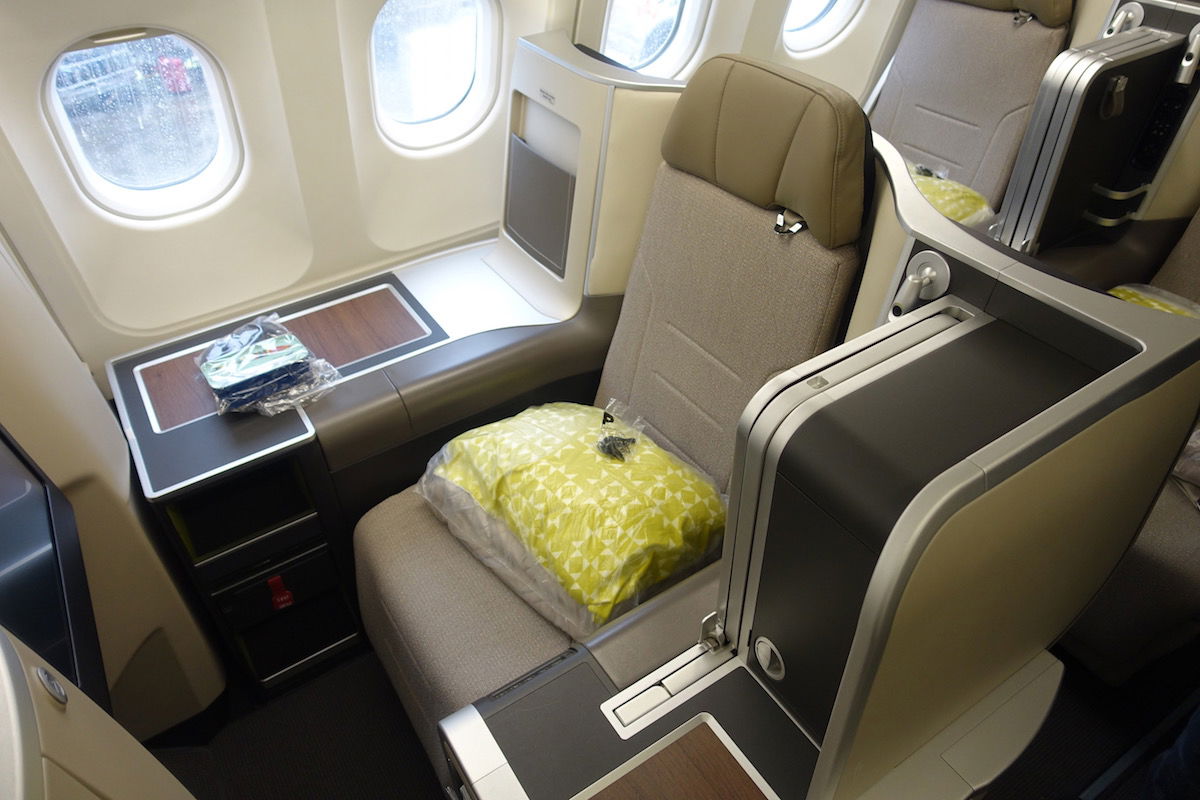 However, USA Today reports that the route will be operated by the A330-900neo. Like I said, the schedule doesn't reflect that yet, though it's very possible that will happen.
The airline has a total of 20 A330-900neo aircraft on order, and they just took delivery of their first one. So presumably that plane will gradually be used for many routes currently operated by other versions of the A330.
This flight has tons of award availability & good fares
If you're interested in taking this flight, there's some great news. There's tons of award availability on the flight in both business class and economy. As of now I see availability on virtually every date in both cabins.

Similarly, paid fares are excellent. What makes TAP unique is that they often have cheap one-way fares, which most airlines otherwise don't offer on transatlantic flights. So this is valuable if you want to redeem miles in one direction and pay in the other.


United also flies the route
United also flies between Washington and Lisbon. Presumably part of TAP's motivation for flying to Washington Dulles is that it's a United hub, so they'll have the potential to pick up some connecting passengers.
However, the relationship between TAP and United isn't close, as TAP isn't part of the Star Alliance transatlantic joint venture, which includes Air Canada, Austrian, Lufthansa, Swiss, and United.
Bottom line
While TAP Air Portugal isn't the highest quality airline in the world, they consistently have excellent fares and wide open award availability. Furthermore, with their new A330-900neo aircraft joining the fleet, they also have an excellent new business class hard product (even if the soft product leaves a bit to be desired).
What do you make of TAP Air Portugal's new flight to Washington Dulles?