The big benefit of checking in online for a flight when you don't have any luggage to check is that you can usually bypass the check in experience completely. This means not lining up for check in, and not having to speak to any airline staff until you reach the boarding gate.
I travel Hand Luggage Only virtually all the time now, so use online check in wherever I can. I love arriving at the airport and breezing through security straight away.
When I'm at the gate for boarding, I often notice that plenty of other passengers have little paper tags on their hang luggage that indicate the airline has checked that their hand luggage complies with weight and size requirements and is suitable to take on board.
If you check in online and skip check in, you still need to ensure your hand luggage fits within the size and, if applicable, weight limits, but in my experience, airlines very rarely check this at the boarding gate unless your bag looks to be obviously too big.
All airlines have size restrictions for hand luggage (after all, those overhead bins are only so big), and some also have weight restrictions for hand luggage.
For frequent flyers who use online check in, they may regularly exceed the weight limits for their hand luggage without even realising it. I would even go so far as to say that some may use this method to purposely exceed the weight limits because they know they can get away with it.
On full service airlines, I've never had a bag weighed or measured.
I couldn't even tell you exactly what my hand luggage weighs (I don't pack my bags with bricks or anything, though).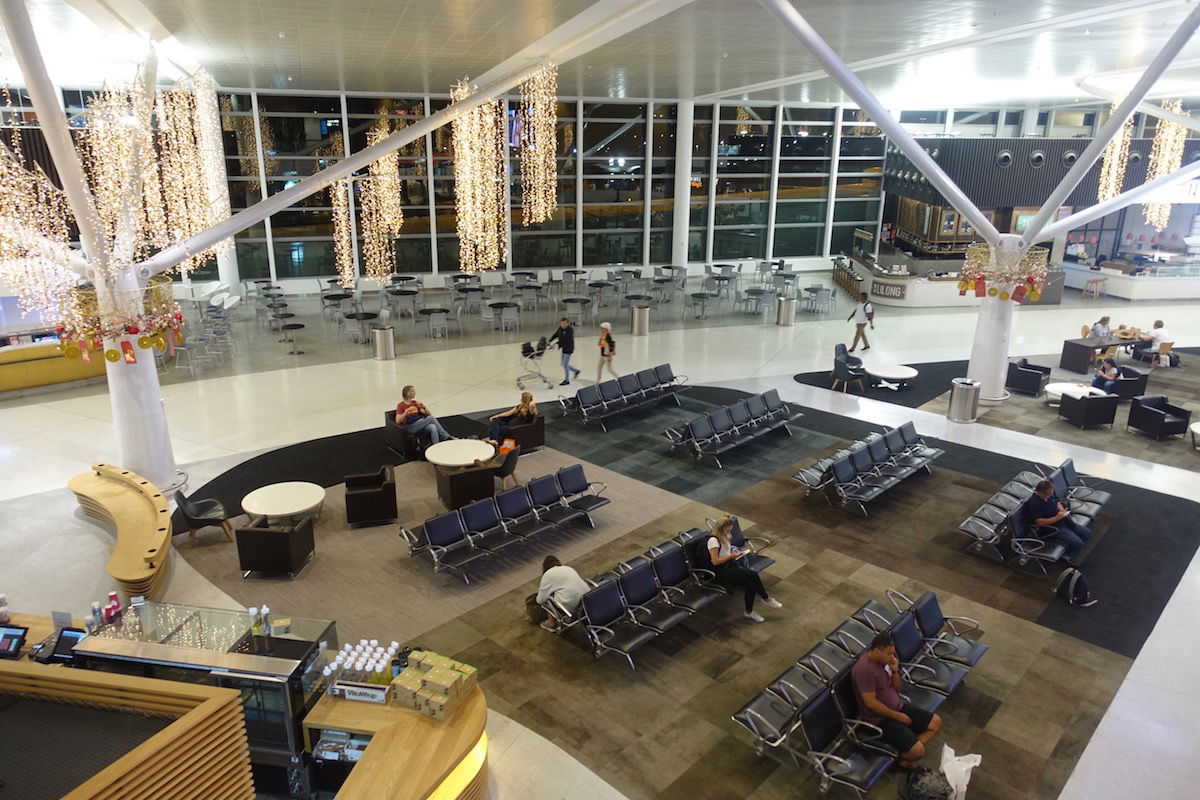 Qantas
Qantas is an airline that has rarely, if ever, weighed hand luggage at the gate. But they have now realised that online check in passengers are exceeding the hand luggage weight limits, and are cracking down.
They have started weighing all passengers' hand luggage on certain flights, and are forcing those passengers over the limit to gate check their hand luggage.
This is much to the frustration of their valued frequent flyers, who are being delayed by this cumbersome process both when boarding, and at the other end, waiting for their luggage on the belts.
Qantas has claimed the reason for these random checks is both to ensure each passenger has their fair share of overhead space, and from a safety perspective, because cabin crew members were injuring themselves lifting overweight luggage into the overhead bins at the request of passengers.
I was recently on a Nile Air flight in Egypt, and we boarded via a bus to a remote stand. When I got to the bottom of the stairs to the aircraft an elderly lady tapped me on the shoulder, pointed at her cabin bag and motioned for me to take it up the stairs for her.
I happily agreed but when I picked it up it was so heavy I struggled to even carry it up the stairs. While it was within the size limits goodness knows what was in it.
I estimate it would have weighed well over 15kgs / 33lbs. But it could have easily weighed 20kgs / 44lbs. There was absolutely no way this woman would have been able to lift it into the overhead, and I pity the back of the cabin crew would she would have been tasked with doing it for her.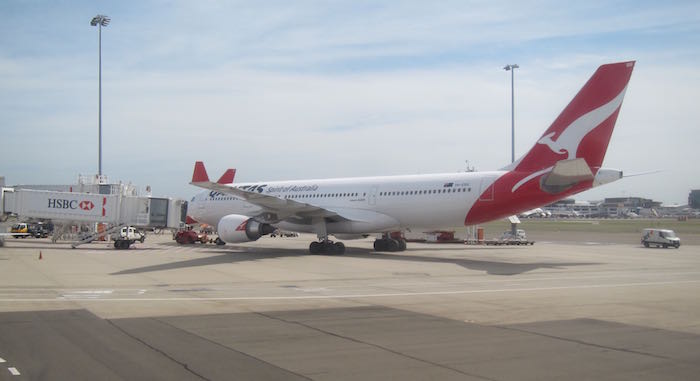 Bottom line
I'm sure I'm guilty of exceeding hand luggage weight limits in the past. I rely on the fact that most airlines do not weigh bags at the gate, and know that size wise, my bag or bags are within the size restrictions.
If an airlines did charge me for exceeding the weight limit, I would just suck it up and check my bag or pay any excess fee knowing that I had 'gotten away with it' so many times in the past.
While frequent flyers will grumble at Qantas being so strict with this, Qantas already has a very generous hand luggage policy, as they allow two full size cabin bags on most flights, weighing up to 7kgs / 15lbs per bag.
And no crew member should be injuring their backs lifting over weight bags that passengers can't lift themselves.
Do you think it is fair for full service airlines to randomly weigh hand luggage?