---
Welcome to my next trip report, covering travel in Kenya Airways business class and British Airways 747 business class.
Planning the trip
In my previous trip report I covered my journey from Washington to Abu Dhabi to Ahmedabad to Singapore to Newark. Originally that was going to be it, but then I realized that the day I get to New York is the same day as Kenya Airways' much anticipated inaugural flight to Nairobi.
So I decided to book that, given that there was award availability. This was just a very quick trip, as my goal was simply to review this flight. I then booked a return flight on British Airways, to review their 747 business class, as I'll explain below.
Booking flights
The planning for this trip starting with booking Kenya Airways' 787 business class from New York to Nairobi. Kenya Airways is very proud of this new route and initially launched it daily, though every flight seems to have almost unlimited business class award seats, which can't be great in terms of the profitability of the route.
I ended up booking the following for 95,000 Delta SkyMiles plus $361.90 in taxes and carrier imposed surcharges:
10/29 KQ3 New York to Nairobi departing 1:00PM arriving 10:30AM (+1 day) [Business]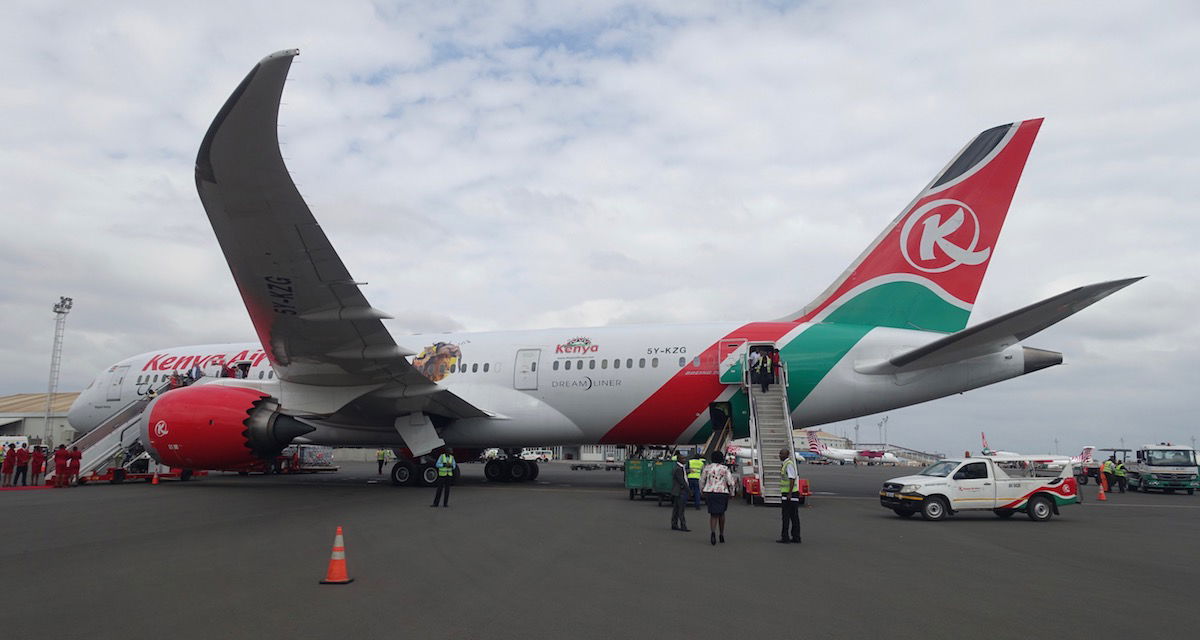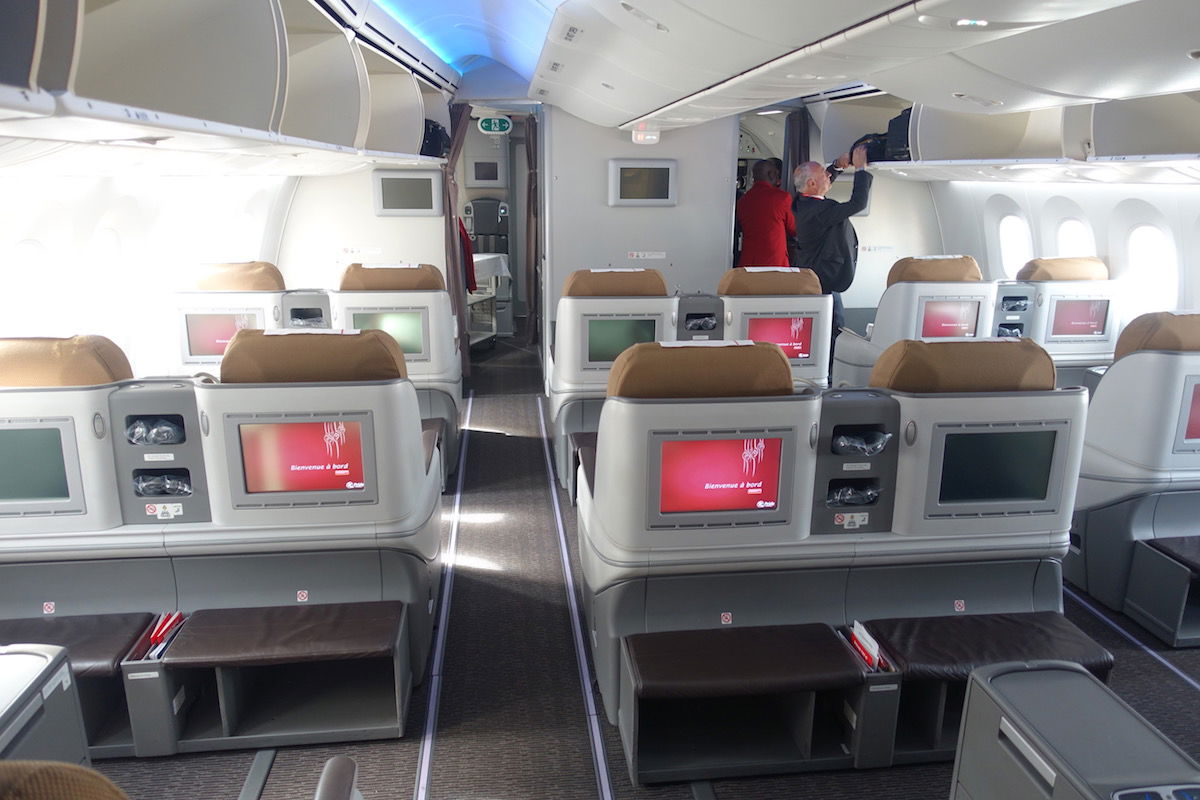 That's a pretty steep cost, between the high mileage requirement and surcharges, but it seemed like the best option. Note that actually booking this was a bit of a challenge, and required long selling the ticket, as Tiffany explained in this post.
Then I tried to decide what to book on the return. Initially my plan was to review RwandAir, since I've been intrigued by them for a long time. However, I noticed that British Airways had some great business class fares from Nairobi to New York, so I managed to book the following for ~$1,900:
10/31 BA64 Nairobi to London departing 12:15AM arriving 6:15AM [Business]
10/31 BA117 London to New York departing 8:25AM arriving 12:30PM [Business]
11/06 BA2 New York to London City departing 6:45PM arriving 6:55AM (+1 day) [Business]
11/08 BA65 London to Nairobi departing 10:10AM arriving 9:50PM [First]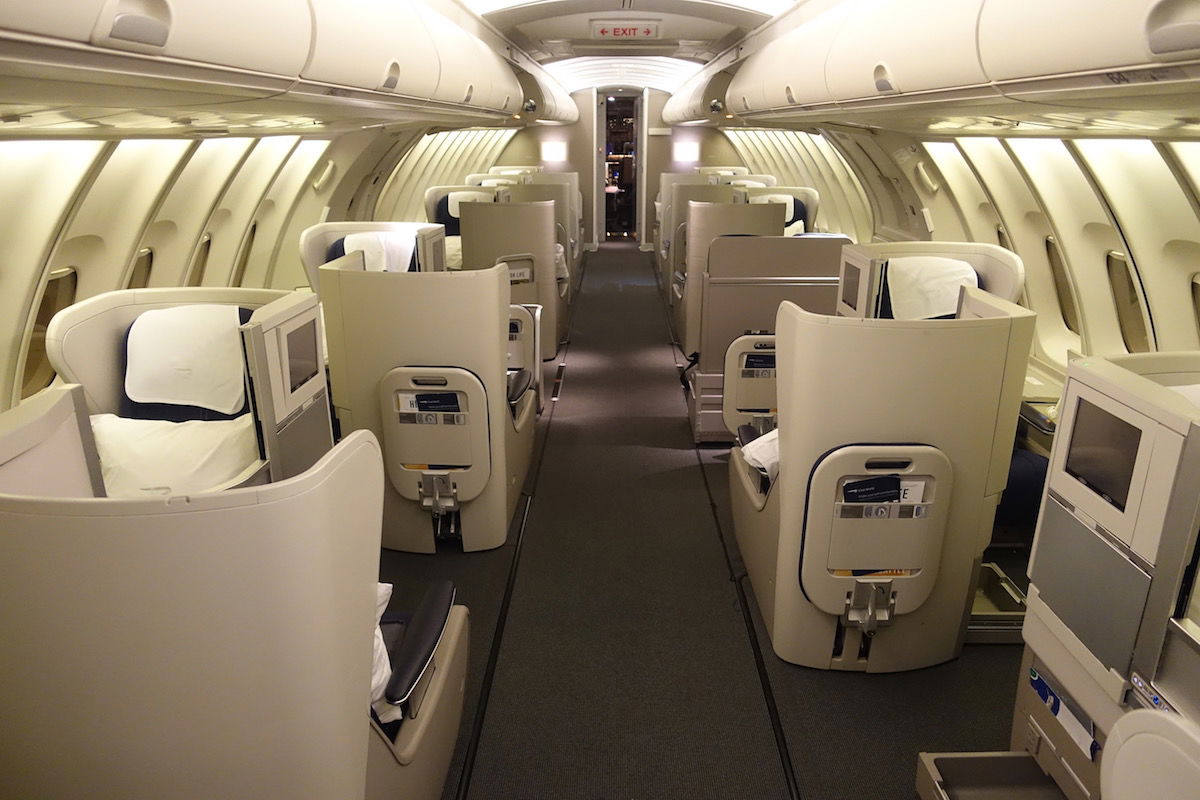 Obviously booking a roundtrip ticket from Nairobi wouldn't really help me return to the US, though it would make for an interesting review. While I've reviewed both British Airways first and business class before, this would allow me to write some interesting new reviews: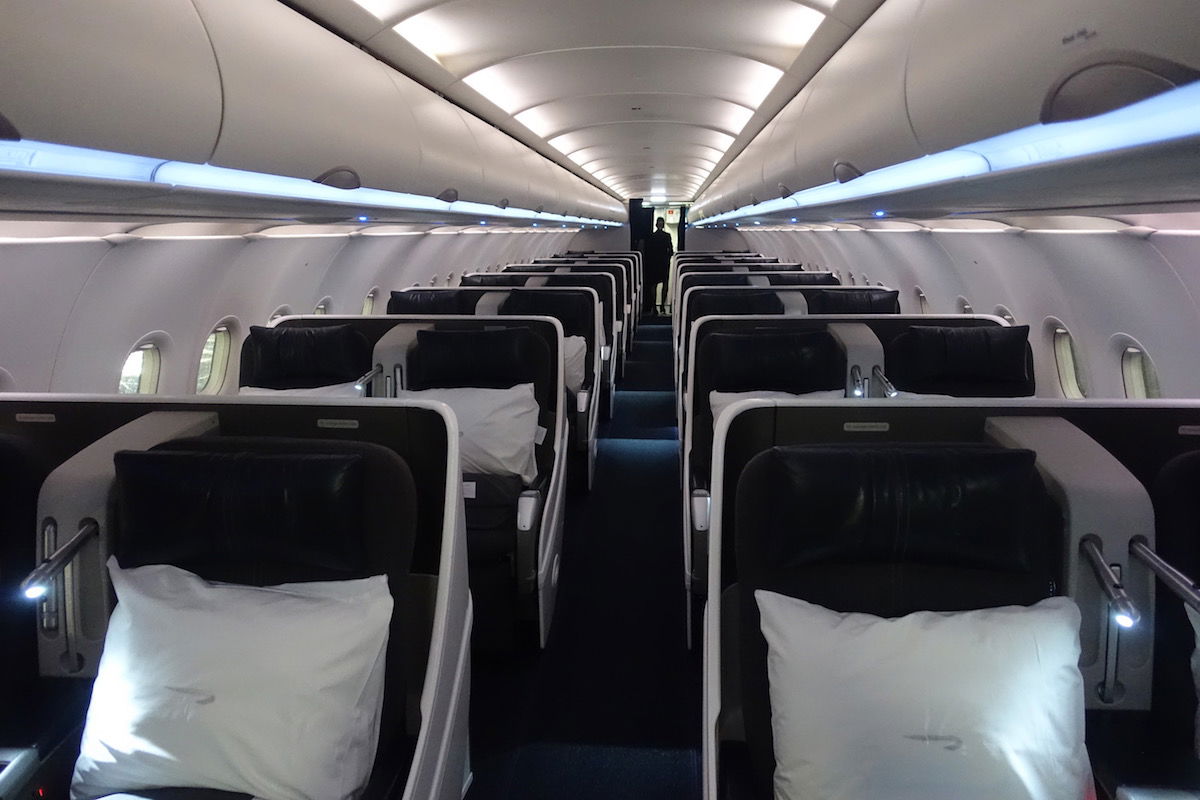 As you can see, in this trip report series I'll be covering the flights from Nairobi to New York, and then since I had a break before returning to Nairobi, I'll be posting about that in a separate review, coming up next.
In the end, my routing for this trip looked as follows: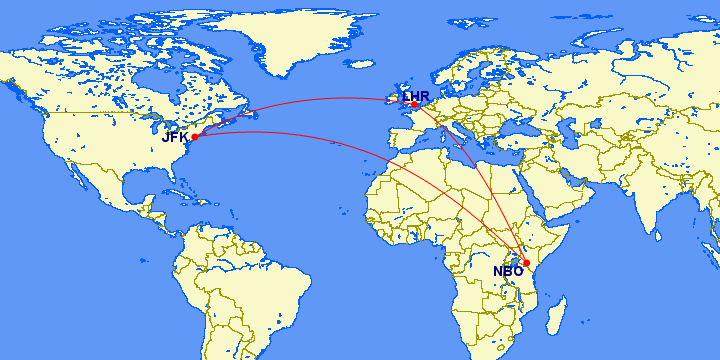 As you can see based on the table of contents:
I won't be reviewing the lounge at JFK; Kenya Airways uses the Delta SkyClub, which I've reviewed before
I won't be reviewing the lounge at Nairobi in this installment; British Airways uses the Turkish Airlines Lounge, and it was so crowded that I couldn't get pictures, though I'll be reviewing it in detail in my next report, because it was empty when I returned during the day
I won't be reviewing the Galleries First Lounge London Heathrow, because my connection wasn't even long enough to use it, and I've also reviewed it before
Booking hotels
As you can see, this trip was just a quick turnaround, and I had a roughly 13 hour daytime layover in Nairobi. I knew I'd be dead tired by the time I got to Nairobi, given that I was flying from Singapore to Newark and then New York to Nairobi the same day.
Fortunately there's a Four Points by Sheraton Nairobi Airport, so I booked that for my layover. To make sure I could stay in the room the whole time I booked a night for 17,500 points.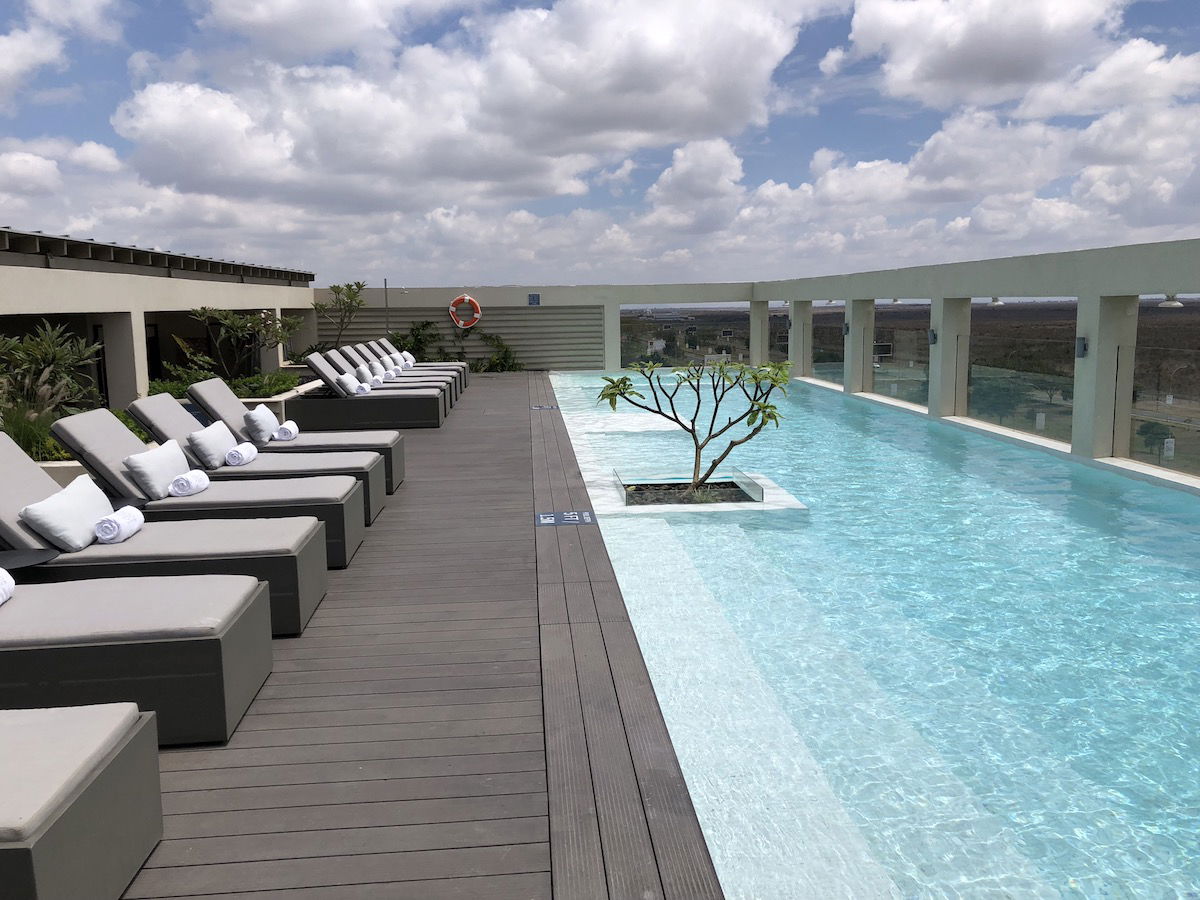 However, I won't be reviewing it with this report, because I actually spent a night here (so had the chance to experience the entire property) when I passed through Nairobi the following week.
Bottom line
The Kenya Airways inaugural flight to Nairobi was much more interesting than I was expecting, and the British Airways 747 flights between Nairobi and New York greatly exceeded my expectations.
This was obviously a very quick trip, and after this I'll be writing a trip report about the rest of the journey, which had me flying from New York to London City, London Heathrow to Nairobi, Nairobi to Kigali, Kigali to London Gatwick, and London Gatwick to New York. I'll also be reviewing the EDITION London, Four Points by Sheraton Nairobi, Marriott Kigali, and Hilton London Gatwick.
Thanks for reading, and stay tuned!