Premium economy, depending on the airline, often has similar or identical meals to economy class, but they may be served in a slightly better way (for example, in proper china/crockery rather than plastic, or with proper metal cutlery, rather than with plastic).
Some airlines make premium economy food significantly better than economy, while others make little effort to differentiate. For example, Virgin Australia's premium economy breakfast is typically on par with what you'd find in business class on other airlines.
A British couple was flying from Tampa back to London Gatwick following a recent holiday. I noticed this story because coincidentally I was also in Tampa yesterday.
The flight departs at 7:25pm and arrives at 8:35am the following morning, and lasts around 9 hours and 30 minutes. As with most transatlantic, overnight flights, dinner is served shortly after take off, while breakfast is served an hour or two before landing.
The couple was served a standard premium economy dinner after takeoff, and the following morning before landing the crew came through the cabin to serve breakfast.
This was what they received: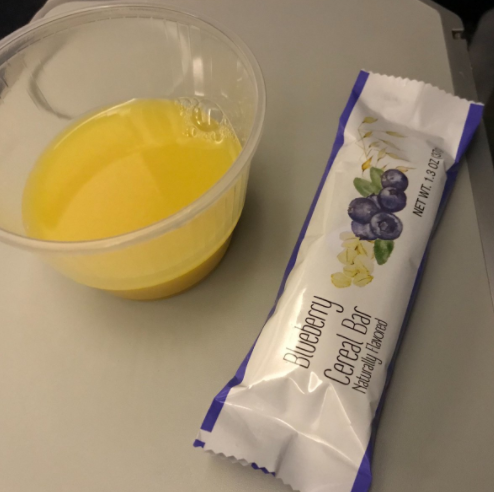 This would be a disappointing meal in full service economy, but in premium economy it's ridiculous.
The couple is understandably unimpressed with their premium economy experience. British Airways was unapologetic, saying:
Following a full meal service, the breakfast option is designed to offer a light snack before landing.

Feedback is always passed on to our catering teams who check the quality of the food we serve on board every week.

We have a £6.5bn five-year investment programme, including a multi-million pound investment in catering across all cabins.
There was a huge uproar years ago when Qantas decided that its passengers on the fairly short overnight flights from Asia (some of which are barely seven hours long in total) would prefer to have a quicker, lighter meal served as close to landing as possible to maximize sleep.
So they served what they called their 'cafe breakfast,' which was just a pastry and a hot drink.
There was outrage in the Australian frequent flyer community, so much so that Qantas fairly quickly changed back to hot meals.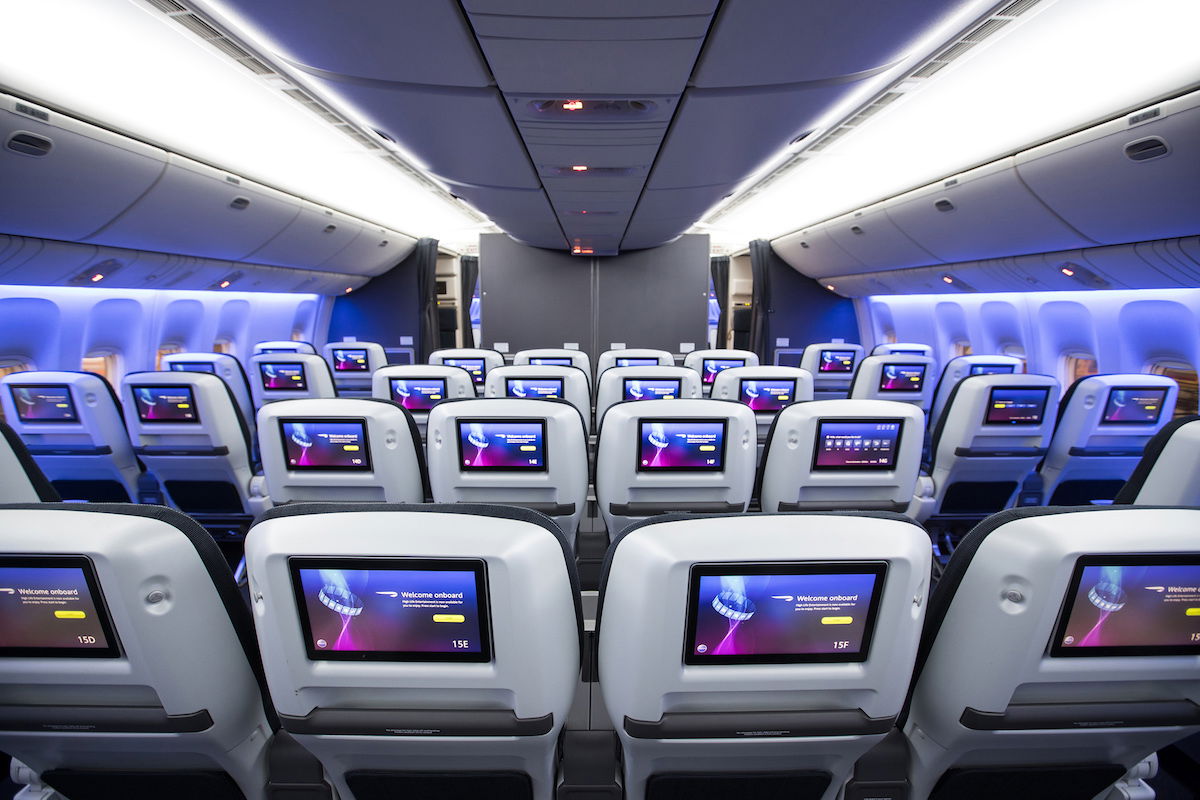 Bottom line
It's stories like this that make me avoid premium economy.
I personally don't see the value in paying a significant premium for it as I can't sleep sitting up for more than about 20 to 30 minutes at a time, so if I'm not going to be able to sleep on an overnight flight because I'm sitting up, I may as well just find a cheap economy fare.
If I was served a single cereal bar and a half glass of juice in economy on a full service flight of nine hours I would be unimpressed, but I won't be hurrying to try premium economy on British Airways after this story!
Given it is unlikely British Airways was remotely interested in maximising rest for their premium economy passengers by serving a quicker, lighter meal (I'm willing to bet this was served more than 90 minutes before landing), this just smacks of cheapness and cost cutting.
Do you think this is an acceptable premium economy breakfast?